NORDACE
Ventas Mini Backpack
Experience the perfect blend of style and function in a compact design.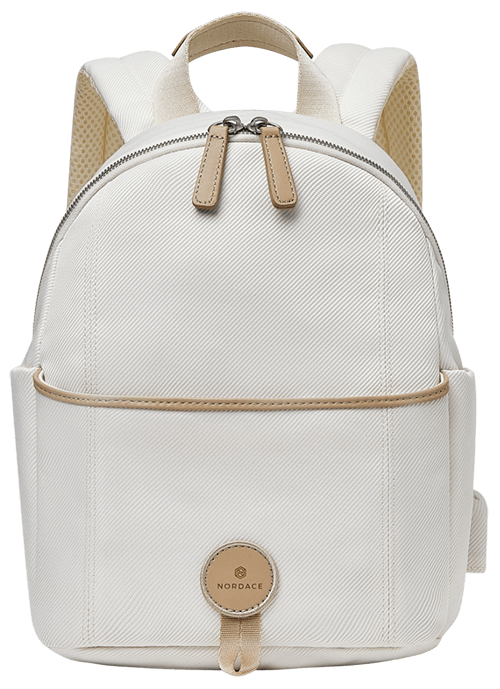 Looking for a mini backpack that combines versatility, practicality, and a touch of sophistication? Look no further than Nordace Ventas Mini Backpack. This compact companion redefines the meaning of convenience while keeping you effortlessly stylish.
Versatility is at the heart of Nordace Ventas Mini Backpack's design. With its intelligently organized compartments, this compact gem is a true champion when it comes to accommodating your essentials. So, whether you're heading to a coffee shop or exploring the city streetsit carries it all, so you can focus on enjoying the journey.
Packsmart System
Unlock the power of organization.

Your Essentials, Harmoniously Organized
In a world that often feels chaotic, let this mini backpack organize your life on the go. With its smart system of pockets, you can say goodbye to the frustration of lost items and wasted time. Open the backpack and prepare to be amazed. Multiple pockets are ready to give your essentials a safe home.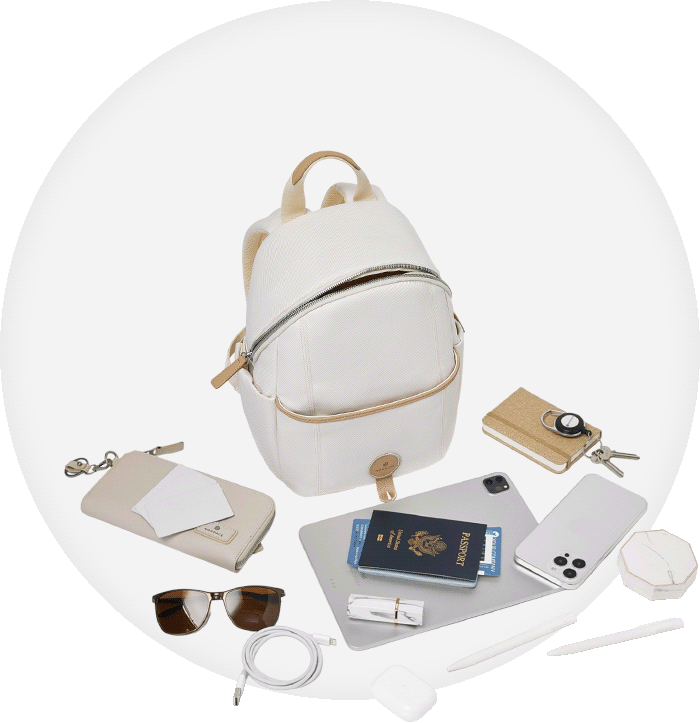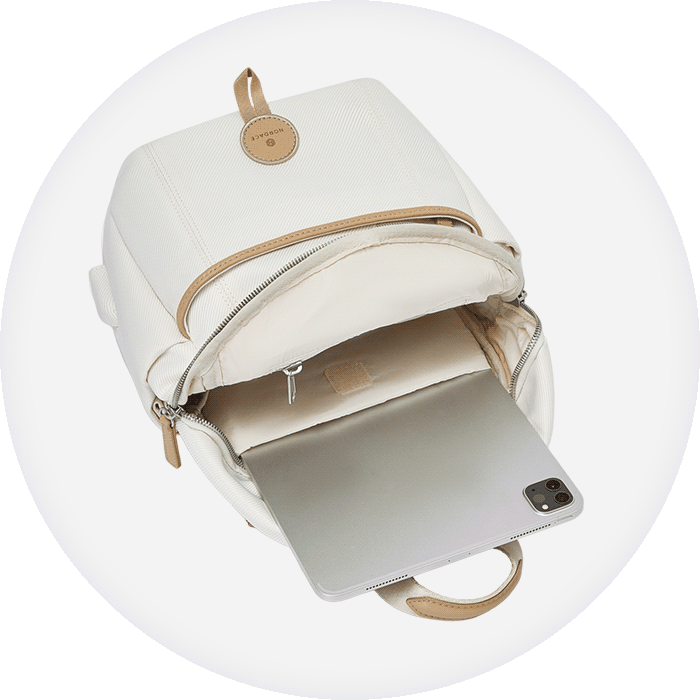 A Haven for Your 9.7″ Tablet
No more rummaging around, trying to find a good spot for your tech. Just pop the tablet in the slot, zip up the bag, and you're good to go. It's like having your very own personal movie theatre or office on-the-go.

Cards & Pens at Your Fingertips
In this pocket paradise, pens find their rightful homes, nestled in their own personal holders, while cards rest gracefully in designated slots. Finally, you can enjoy easy access to your essentials.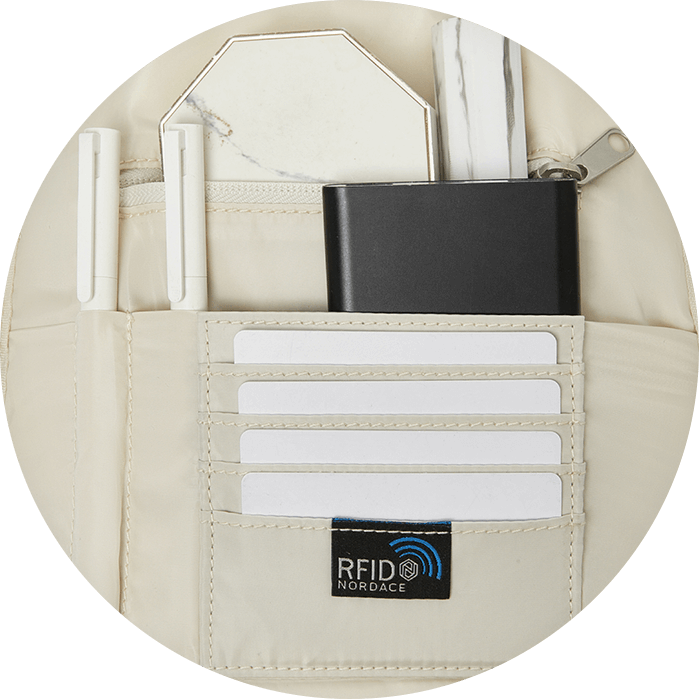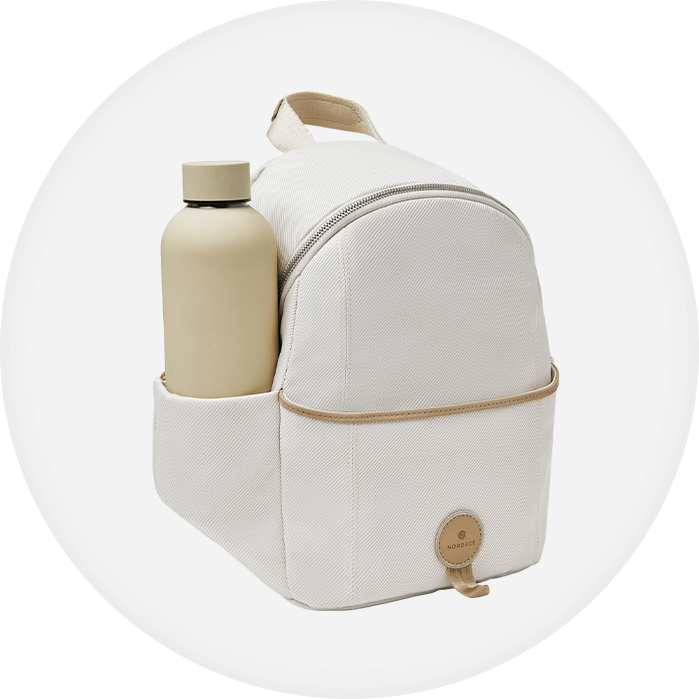 Stay Refreshed, Stay Cool
We get it, staying hydrated is essential, but lugging around a water bottle can be a hassle. That's why this mini backpack has your back (and your water bottle's too!). Just slide it into its dedicated pocket, and it's snug as a bug.

Keep Keys Close
Nordace Ventas Mini Backpack offers the ultimate key management solution with its integrated retractable key leash. Say goodbye to fumbling and searching for your keys, and embrace effortless organization on-the-go.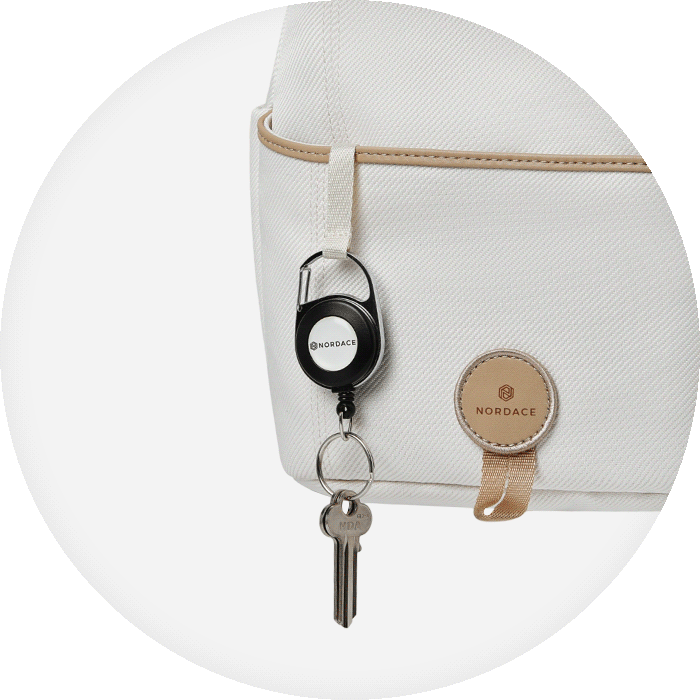 Safeguard Your Belongings
Protect your valuables like a secret agent.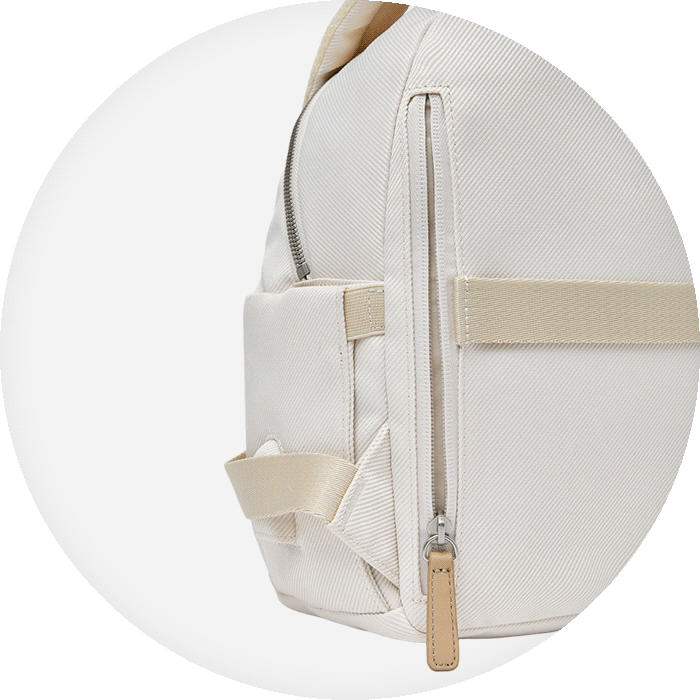 One Step Ahead of Pickpockets
We know how important it is to keep your precious belongings secure while you're out and about. That's why Nordace Ventas Mini Backpack comes with a hidden pocket. It's like a stealthy hideout, discreetly tucked away from prying eyes.

Privacy Protection
This mini backpack takes safety to a whole new level with its RFID-blocking card slots. It feels like having a superpower against sneaky scammers and high-tech thieves. Slip your cards into these clever slots, and their signals will be blocked, keeping your personal information safe.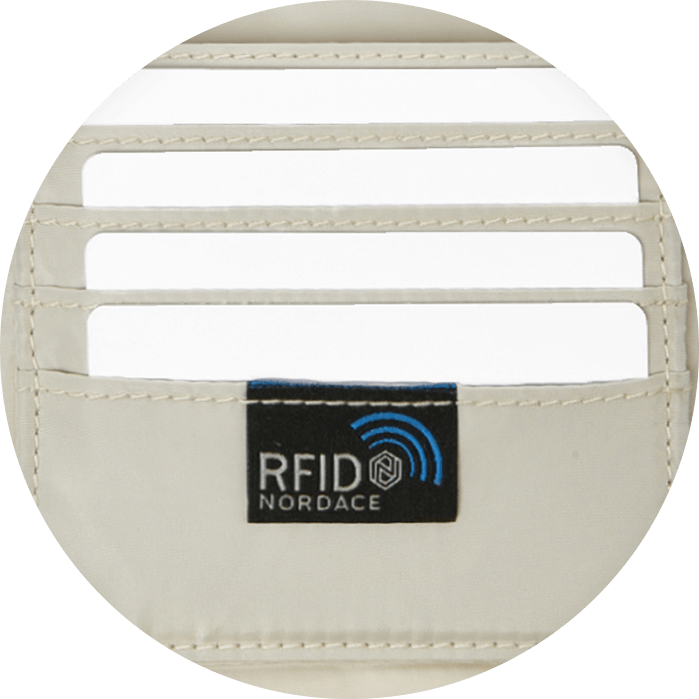 Designed to Make Your Life Easier
Step into a world of worry-free adventures.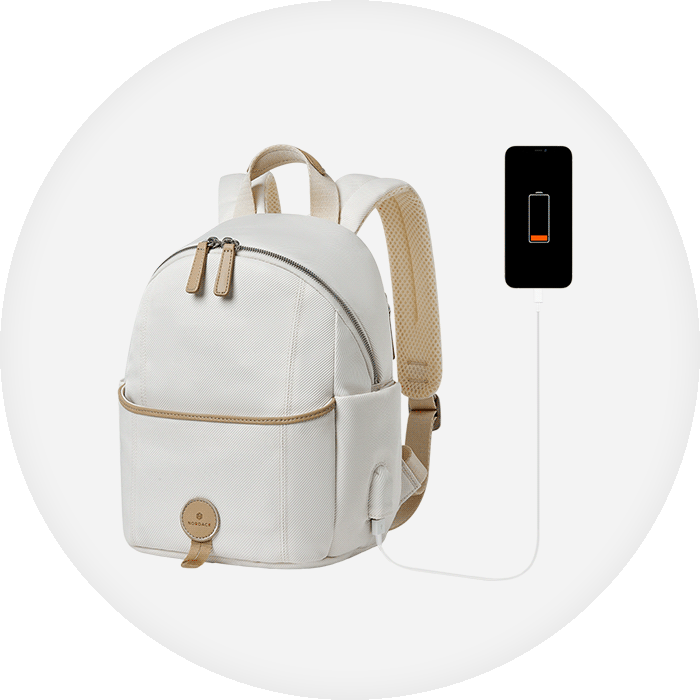 Powered & Connected
This mini backpack is like your personal charging station. It's got your back when you need to power up your devices on the move. No more searching for outlets or low battery anxiety—seize the day with unstoppable energy.

Ready for Good & Bad Weather
We know that unpredictable rain showers or accidental spills can put a damper on your day. But fear not, because this backpack is here to keep your belongings dry and your worries at bay. Rain or shine, you're prepared.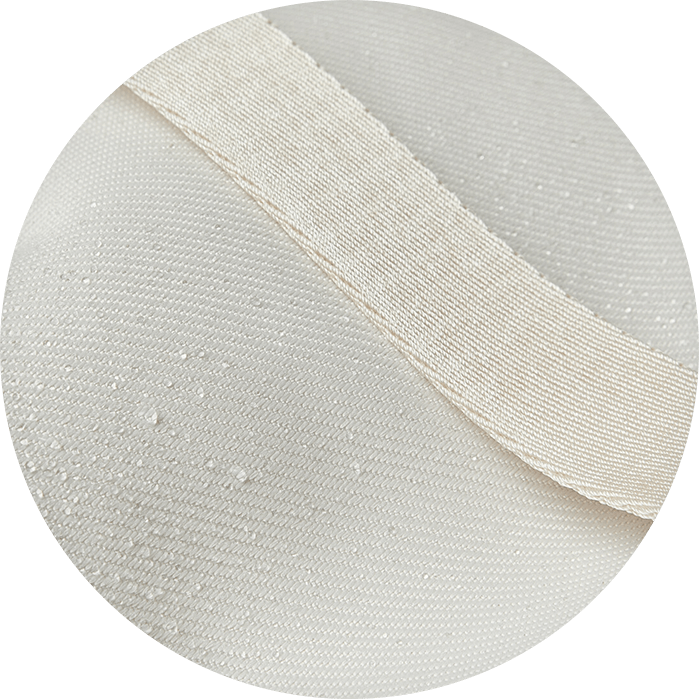 Made for Ultimate Comfort
Say hello to a pleasant carrying experience.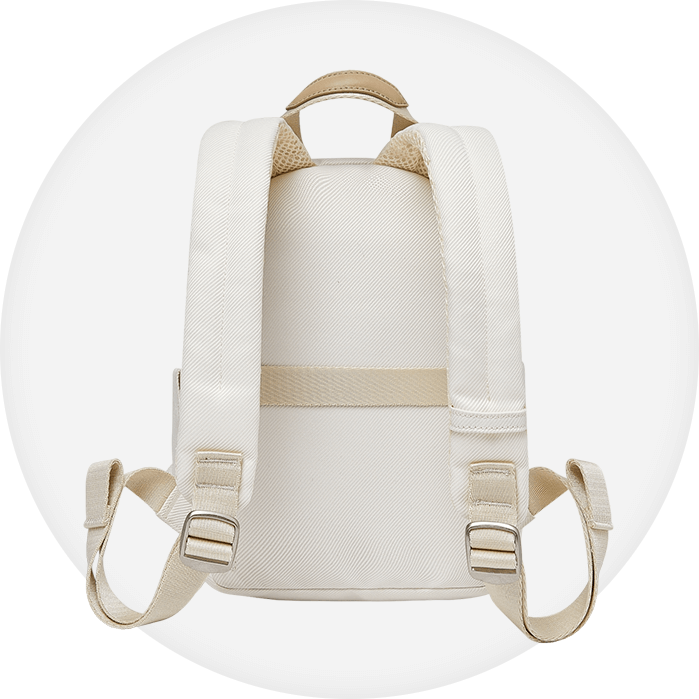 Customized Fit with Adjustable Straps
Forget about those pesky shoulder strains and say hello to a world of comfortable carrying. Not only do these adjustable shoulder straps provide a customized fit, but they also distribute weight evenly across your shoulders.

Perfect Travel Companion
With the integrated luggage strap, you can transform your backpack into an extension of your luggage. No more worrying about your backpack slipping off your suitcase. Securely attach it to your suitcase with ease, ensuring a hassle-free and worry-free travel experience.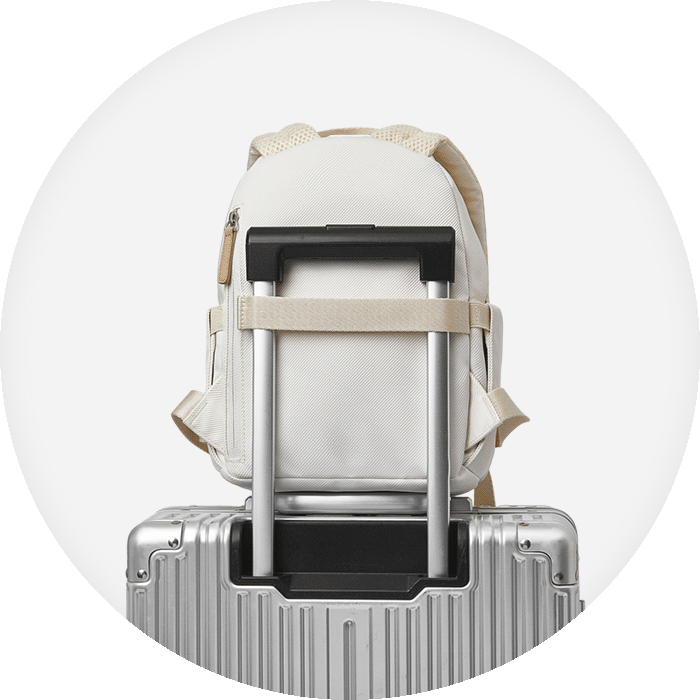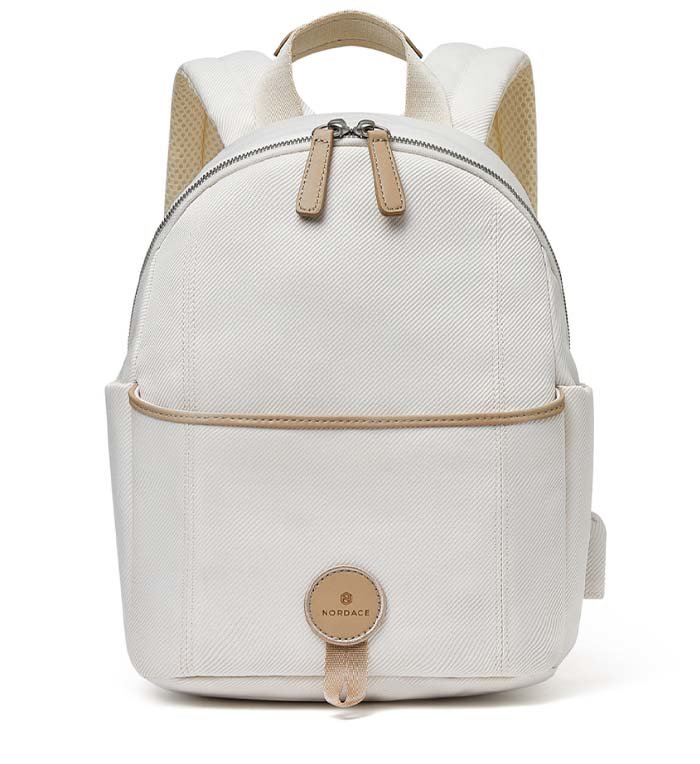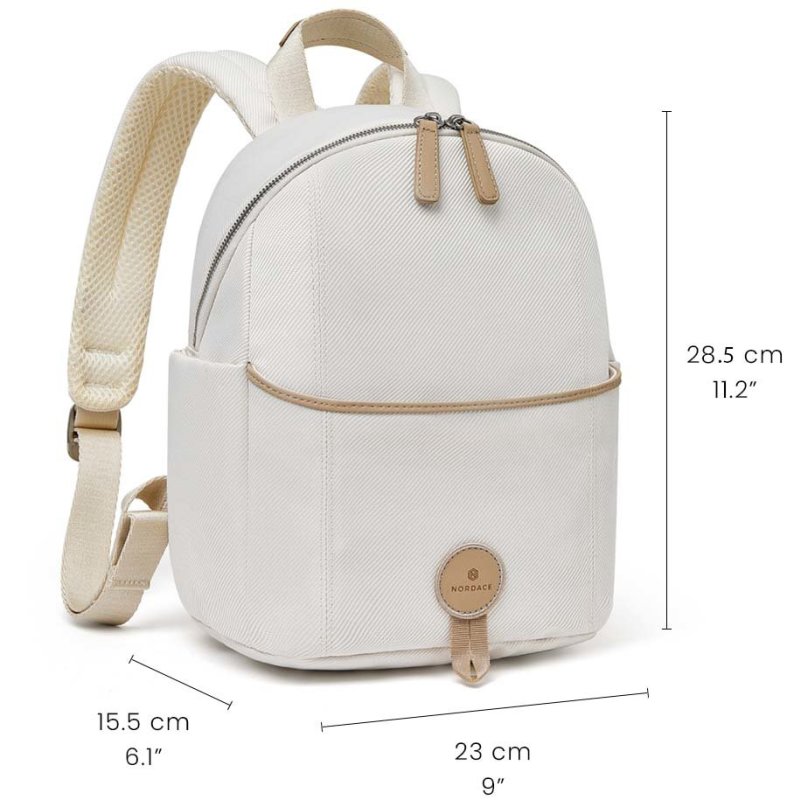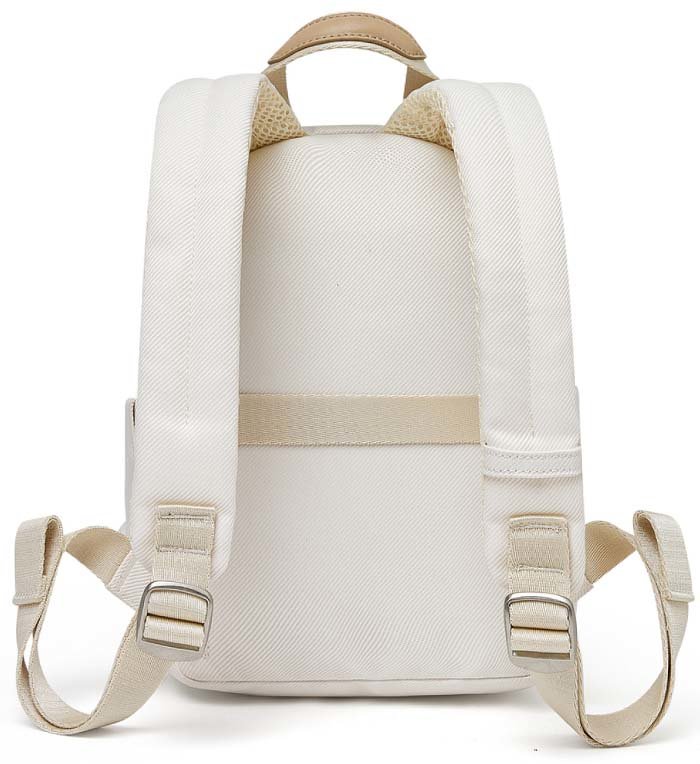 Made With Polyester & Micro-Fiber Vegan Leather

Weighs Only 0.54 kg (1.2 lb)


Keep Water Out with Water Resistant Fabric

Water Bottle Pocket (750 ml)

Fits In Overhead Bin & Under the Seat

External USB Port
(No Power Bank)