NORDACE
Audon Emmity
Baby Diaper Backpack

For happy parents & happy babies.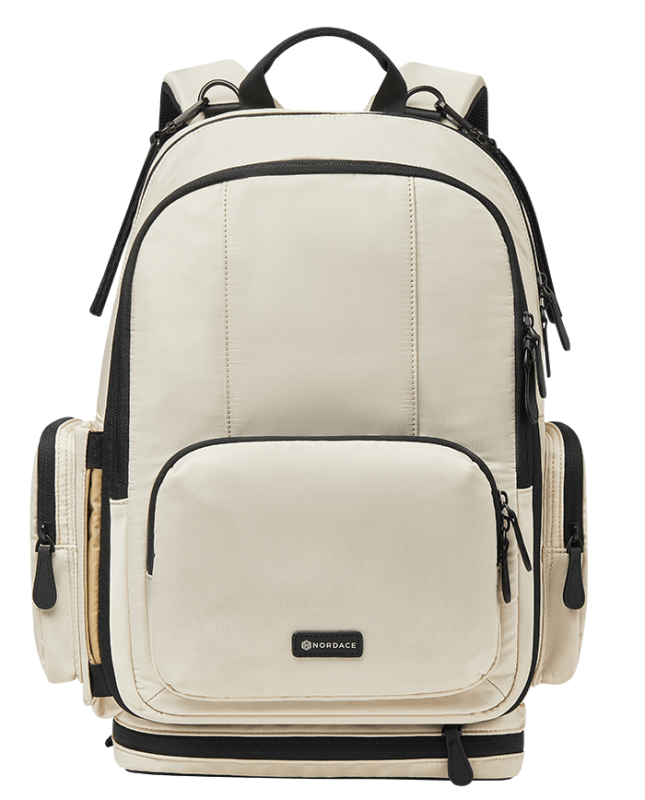 Wipes at the ready, an instant changing mat, and a state-of-the-art organization system make the Nordace Audon Emmity Baby Diaper Backpack perfect for parents on the go.
It is designed to help you tote around everything you might need for yourself and your little one. All while keeping your hands free to push the stroller or play with your baby.
Under the stylish silhouette that doesn't look like a classic diaper bag at all, the Nordace Audon Emmity Baby Diaper Backpack is packed with pockets for your baby's essentials and yours – including a laptop compartment, RFID-blocking card slots, and an anti-theft pocket.

No More Chaos

No more digging in your bag for your baby's essentials. Spacious and well-structured, the Nordace Audon Emmity Baby Diaper Backpack is thoughtfully designed with organizational compartments. It fits all the things mom, dad, and baby need for life on the go.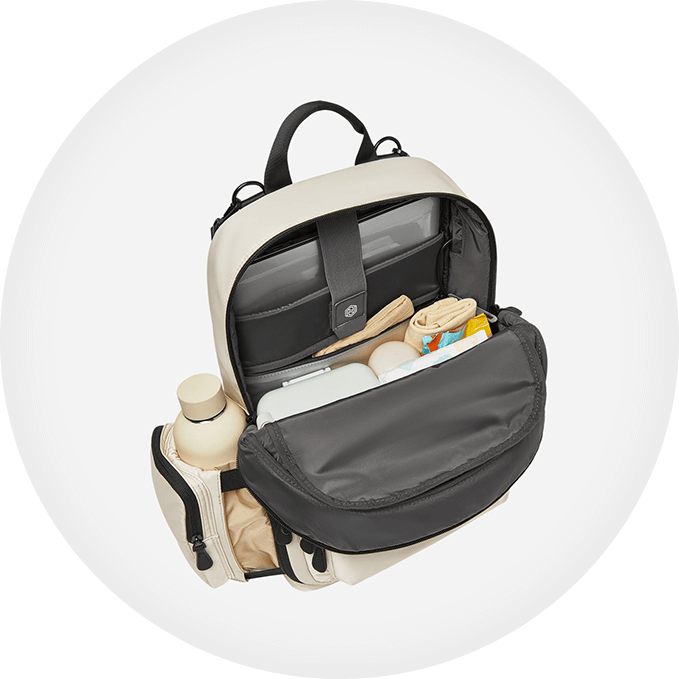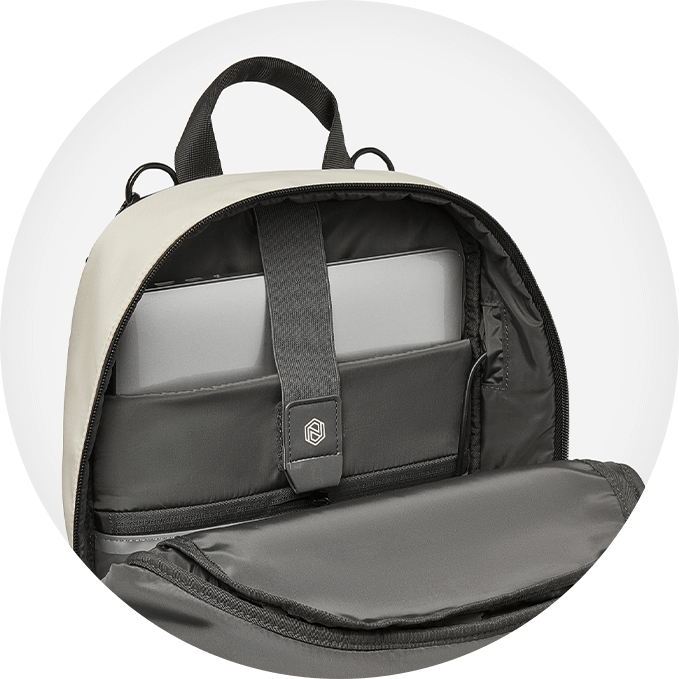 Laptop Friendly
Shuffling between office life and parent life is easier with the Nordace Audon Emmity Baby Diaper Backpack. It will safely fit your grown-up things, including a 13.3" laptop in a dedicated compartment, separate from spilly baby bottles.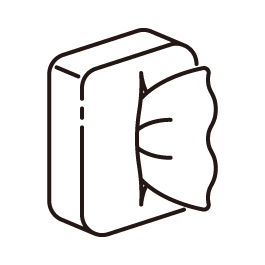 Wipes-At-The-Ready Pocket
Grab a wet wipe instantly with one hand without digging into your bag. Cleverly organized, this backpack is designed with a special side pocket that will keep those baby wipes easily accessible and ready for messy situations.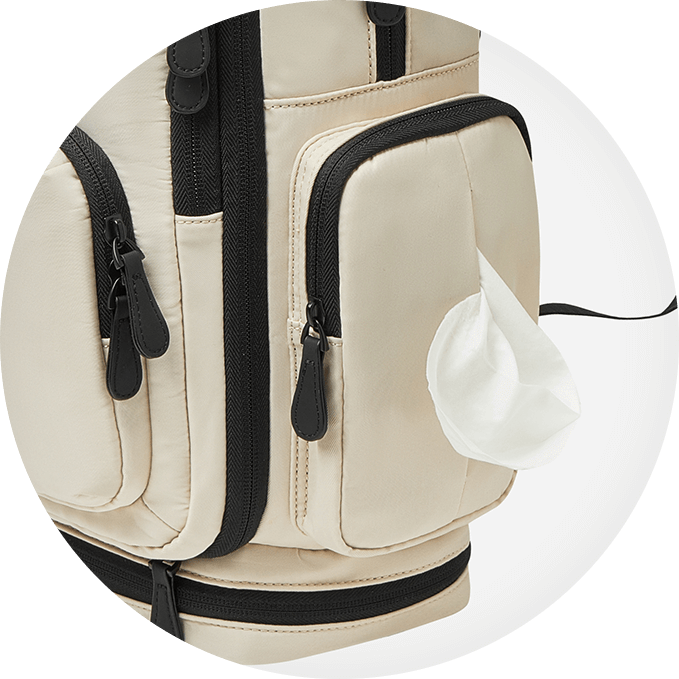 Hydration Is Key
This backpack comes with several storage options including a water bottle holder on the outside and one pocket on the inside to keep your bottle of water nice and secure, while still being easily accessible.

Extra Space When You Need
You and your little one will be ready for any situation. The backpack expands when you need more extra space for your or your baby's essentials.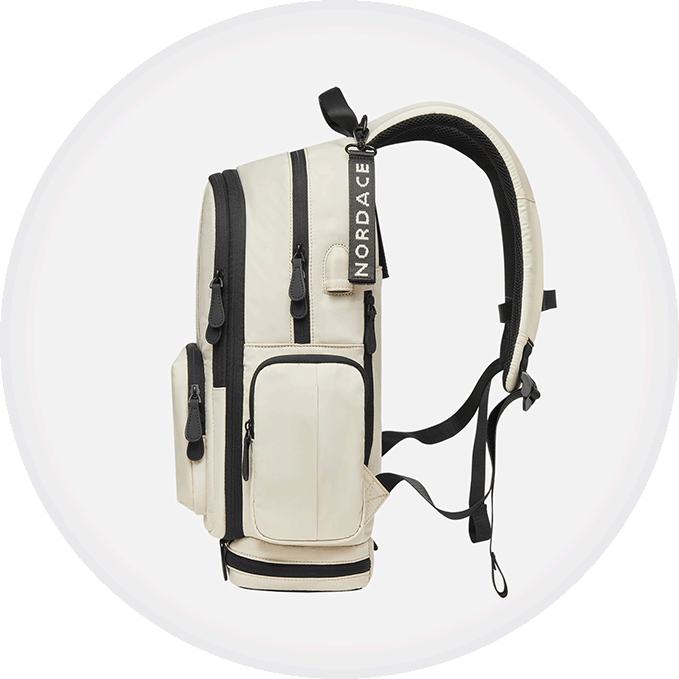 Safeguard Your Belongings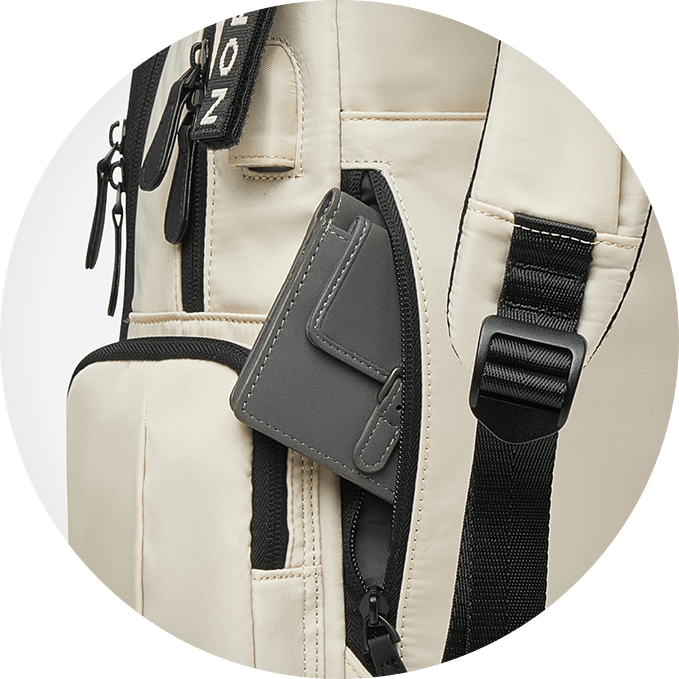 Safe from Prying Eyes
When out with the kiddo, you might get easily distracted and become a target for pickpockets. This diaper backpack includes an anti-theft pocket so you can keep your most valuable items safe and accessible only to you.

Keep e-Thieves Away
Your personal information on your ID or credit cards is safe with the Nordace Audon Emmity Baby Diaper Backpack. It features RFID-blocking card slots that organize your cards and protect them against data theft.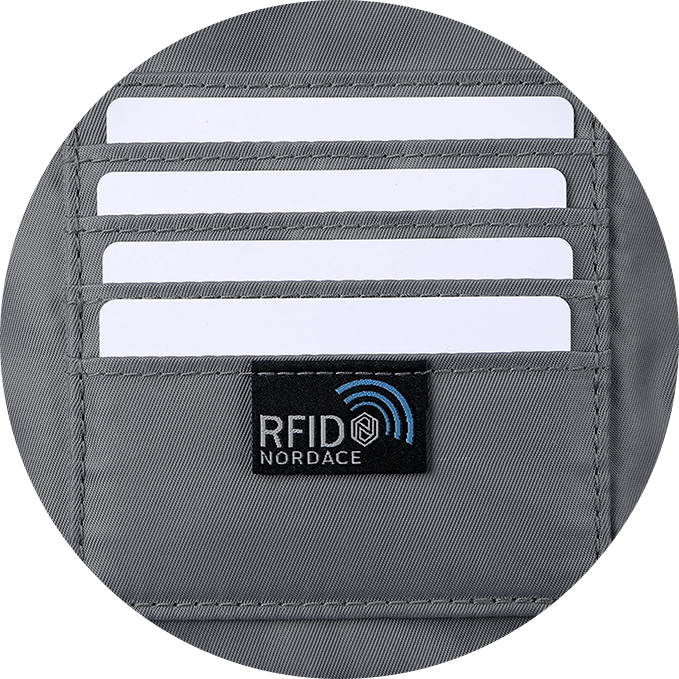 Designed to Make Your Life Easier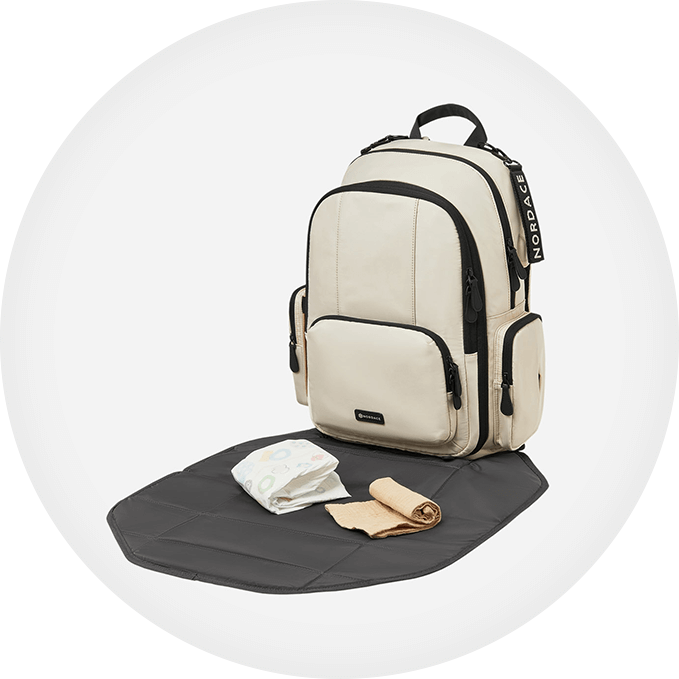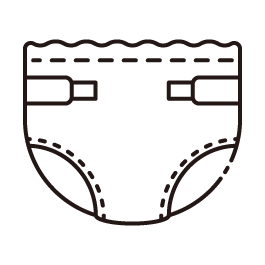 Instant Diaper Changing Station
Time for a change? The backpack is equipped with a detachable diaper changing mat and a quick-access mesh pocket to stow wipes and diapers. You can easily unfold the mat from the bottom pocket with a single hand and you'll instantly have a safe, hygienic, and comfortable space to change your baby's diaper in seconds anytime, anywhere.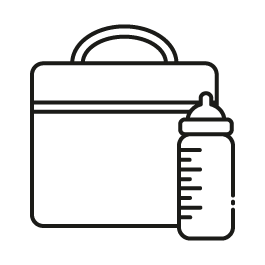 Need to upgrade your diaper backpack? Feeding time on the go will be easier for the mom and for the little one with the Audon Petit Insulated Bottle Bag that fits up to four bottles. The backpack features an expandable pocket for the insulated bag for smart organization.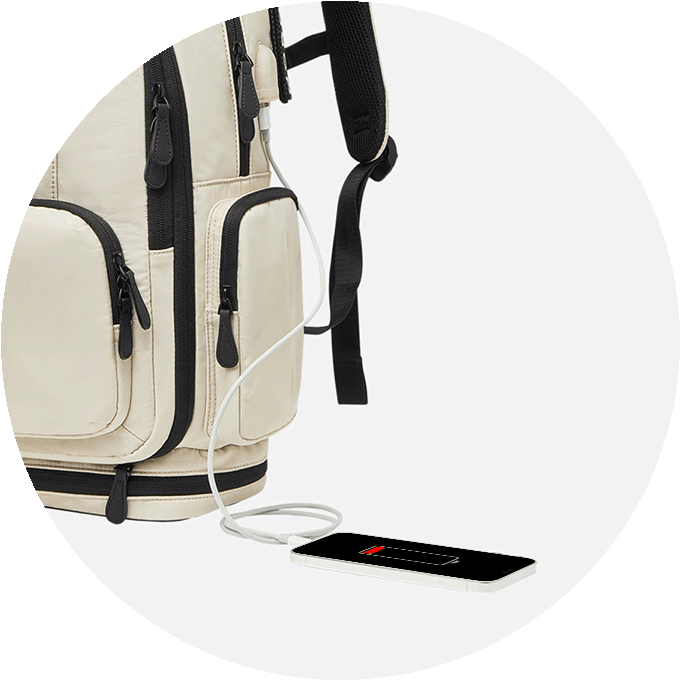 Never Run Out of Battery

Your smartphone might come in handy to play soothing sounds and lullabies to comfort your baby. The handy USB charging port on the Nordace Audon Emmity Baby Diaper Backpack allows you to charge your phone on the go.
Made for Ultimate Comfort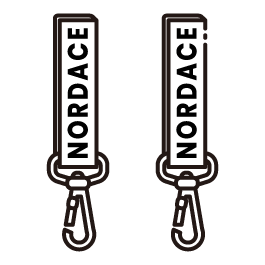 Keep Strollin'
The detachable stroller straps make this backpack so easy to carry around during quick outings with the baby when you don't want to carry it on your back but still want to keep everything within easy reach.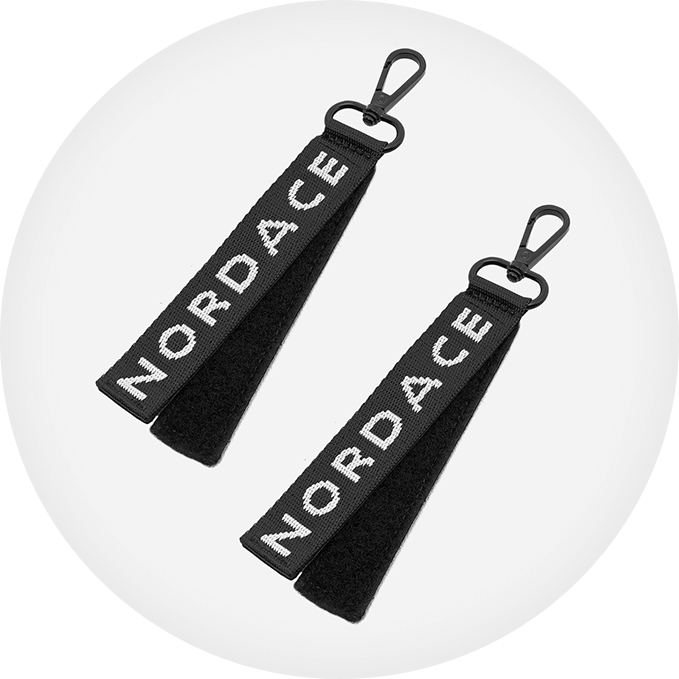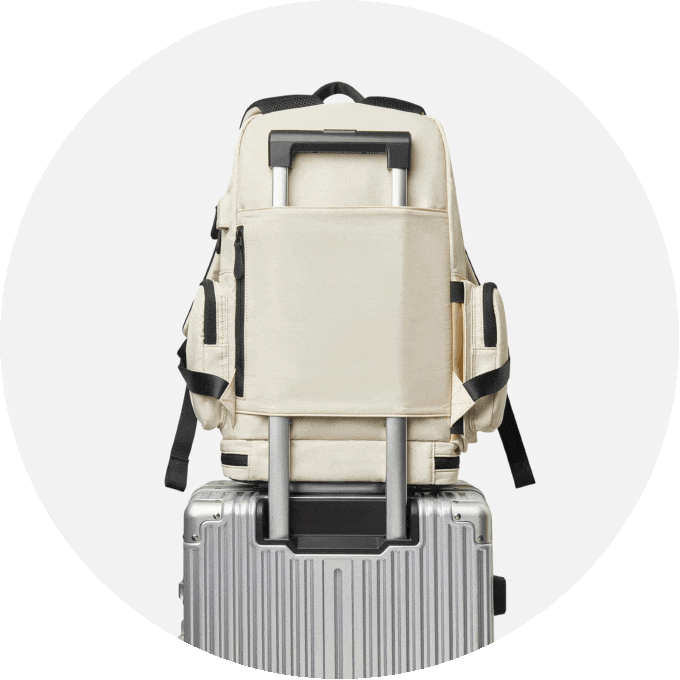 The Best Travel Companion
Just perfect for you and your baby's needs, this backpack is created to make traveling with a baby a breeze. You can attach it securely to the handle of your rolling suitcase and enjoy a stress-free airport experience with your little one.

Gentle on Your Back
This backpack looks great and feels great on your back. Its padded shoulder straps are completed by a sternum strap that helps to distribute the weight evenly and increase your comfort.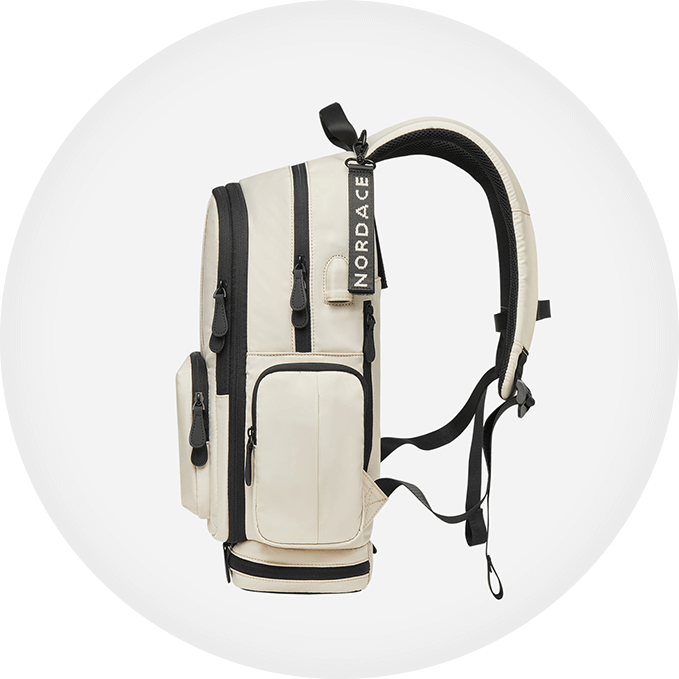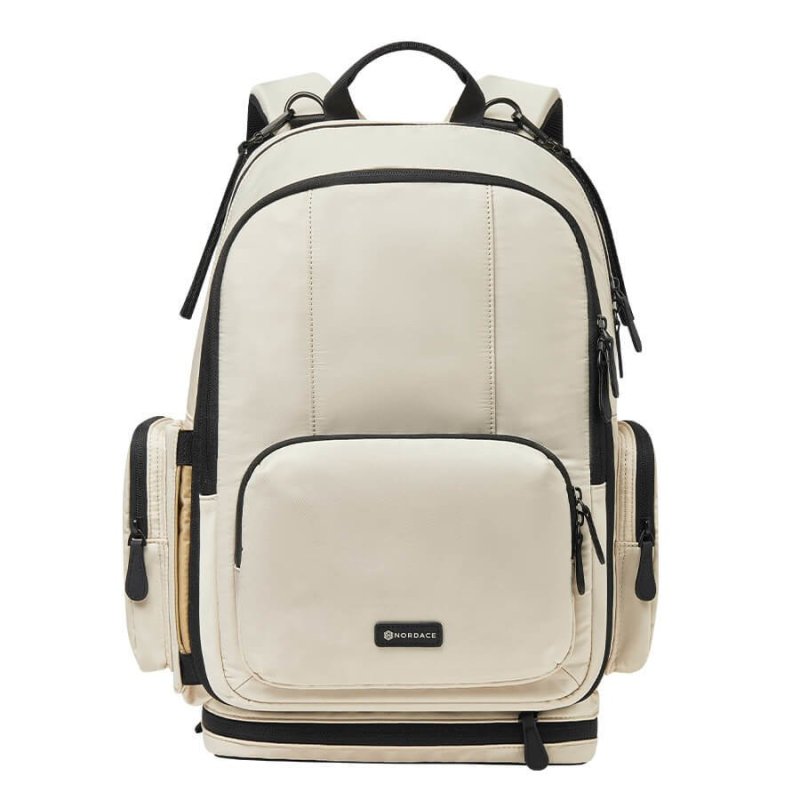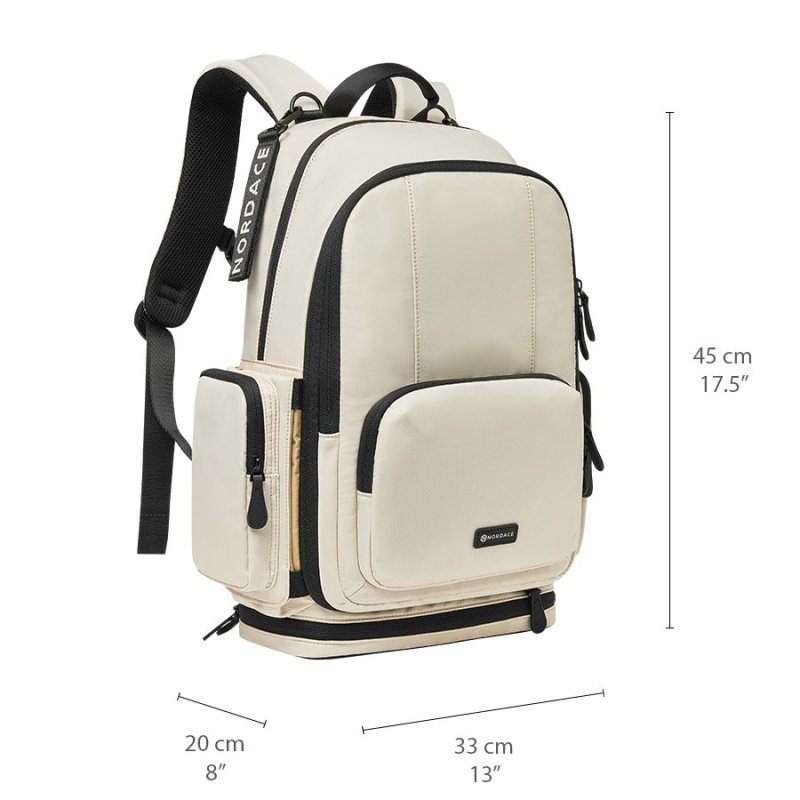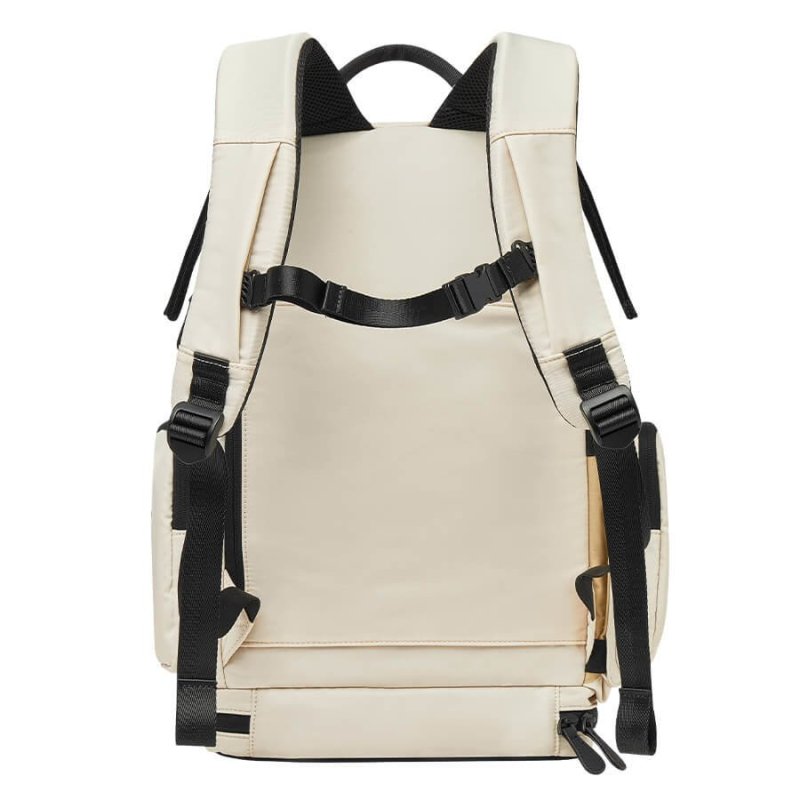 Made With Polyester

Weighs Only 1.15 kg (2.5 lb)

Laptop Compartment Fits 24 X 32 cm
(9.3" x 12.5")


Keep Water Out With Water-Resistant Fabric

Water Bottle Pocket (1000 ml)

Fits In Overhead Bin & Under The Seat

External USB Port
(No Power Bank)

15L Volume