NORDACE
Aerial Infinity
Mini Backpack
Mini design, big functionality.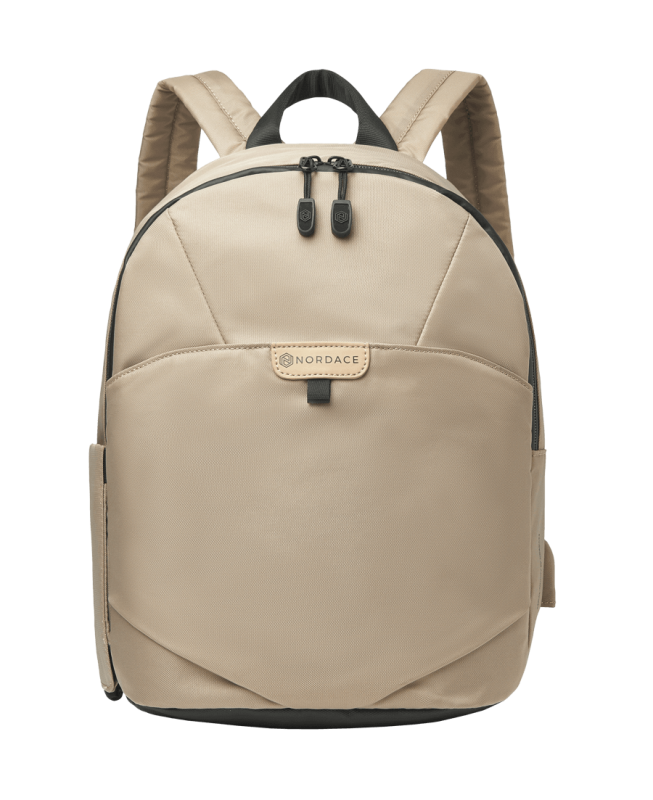 Tired of boring backpacks? Some days, you just need a hands-free storage solution under a compact design. Nordace Aerial Infinity Mini Backpack will get you through any situation, work or play, city adventure, or outdoor getaway in comfort and style.
Whether you're looking to add more practicality to your life, or you need a reliable companion to carry your phone, tablet, and keys, this backpack can do it all. We've gathered all the functionality and organizational features that you might need under a modern silhouette with sleek shoulder straps. And if you're known for your unique fashion taste, this backpack will turn all eyes on you.

Easy-Breezy Organization
Big space, mini backpack. Despite its compact form, this backpack is more spacious than it looks. It comes with plenty of smart interior pockets to arrange your essentials nicely while allowing you to find everything at a glance.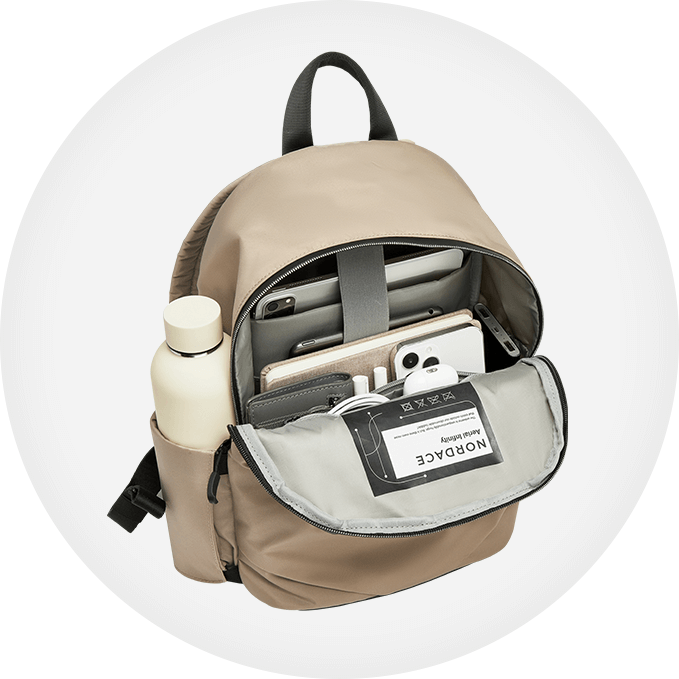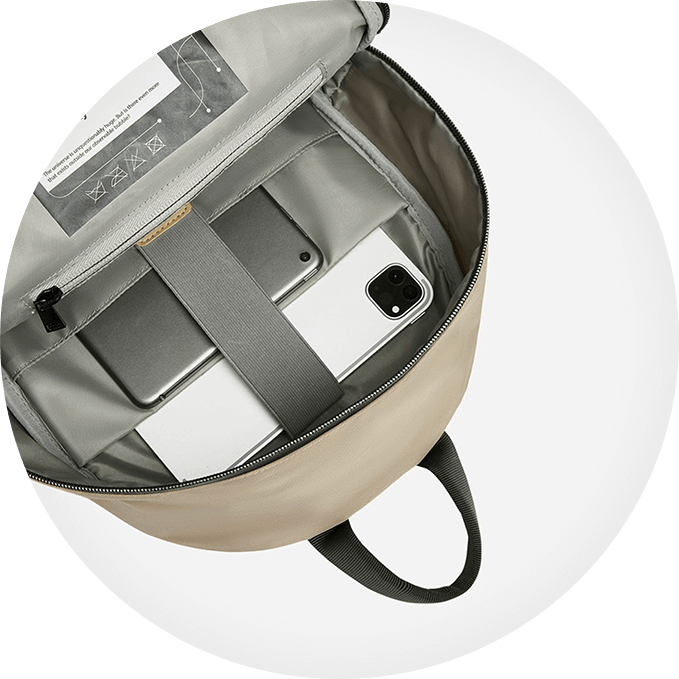 Carry Your Tablet In Style
Looking for a reliable and stylish way to store your tablet when traveling or commuting? The Nordace Aerial Infinity Mini Backpack comes with a slot to keep your 9.5″ device safe and easily accessible.

Fast Access Front Pocket
When you don't have time to search for your smaller items, the front pocket provides the best storage solution for keys, phone, or business cards. However, it features a secure closure system to keep sticky fingers at bay.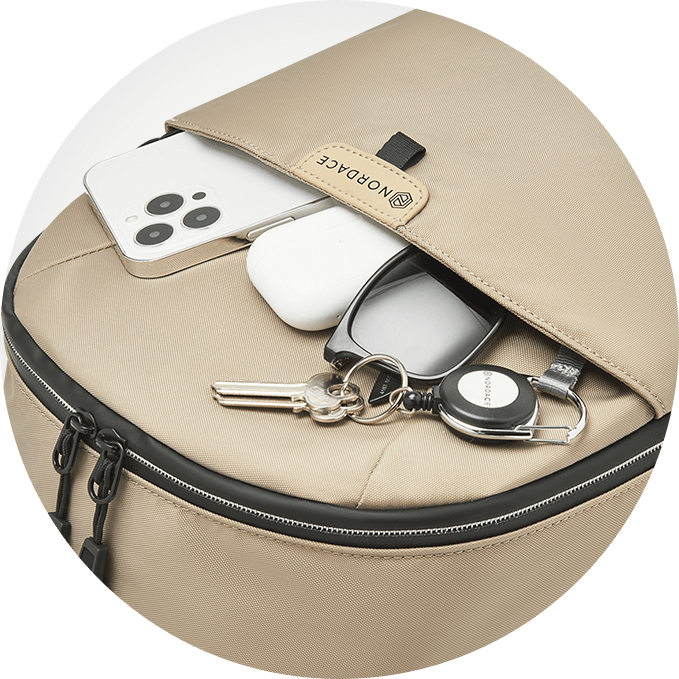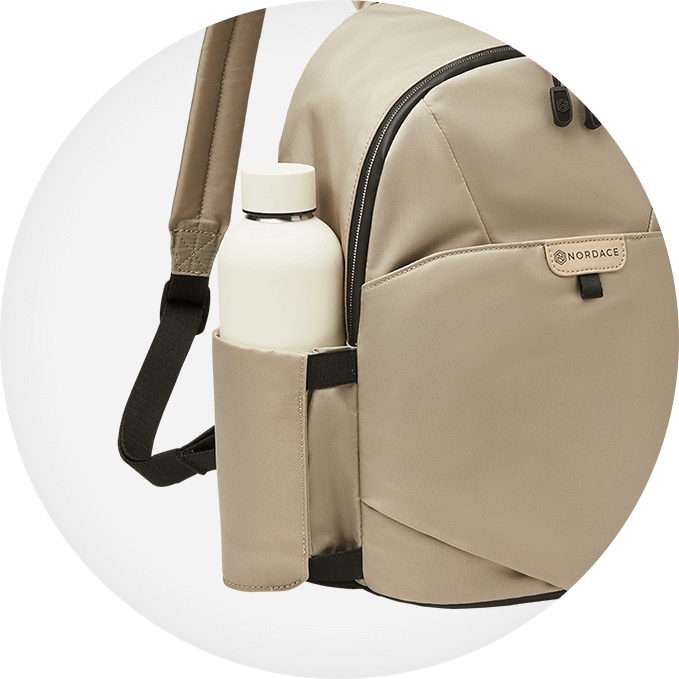 Water Bottle at The Ready
Because drinking water is important no matter where you go and what you do. That's why we've made sure this backpack keeps your bottle of water easily accessible for when it's time to hydrate.
Safeguard Your Belongings

Prevent Pickpockets
Why stay constantly on guard when you can stash your most treasured items in a hidden pocket? The backpack features an anti-theft pocket where you can store your wallet, cash, and travel document for peace of mind.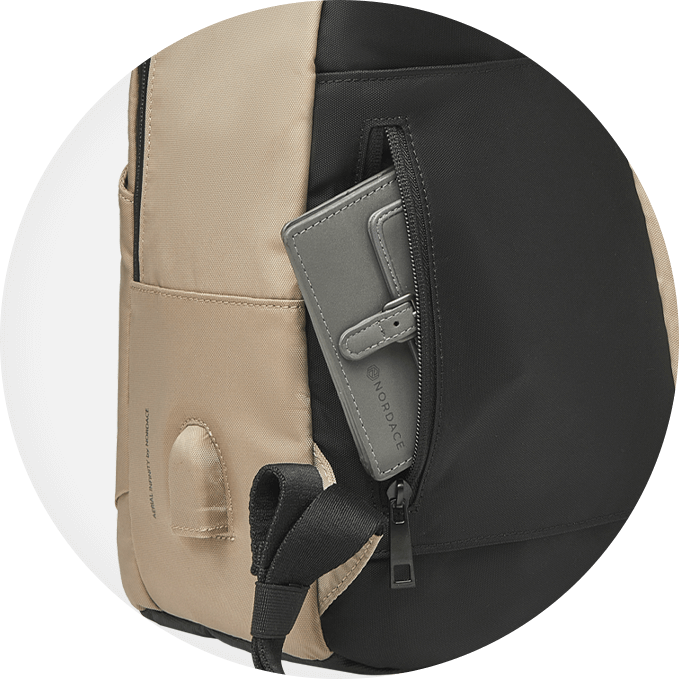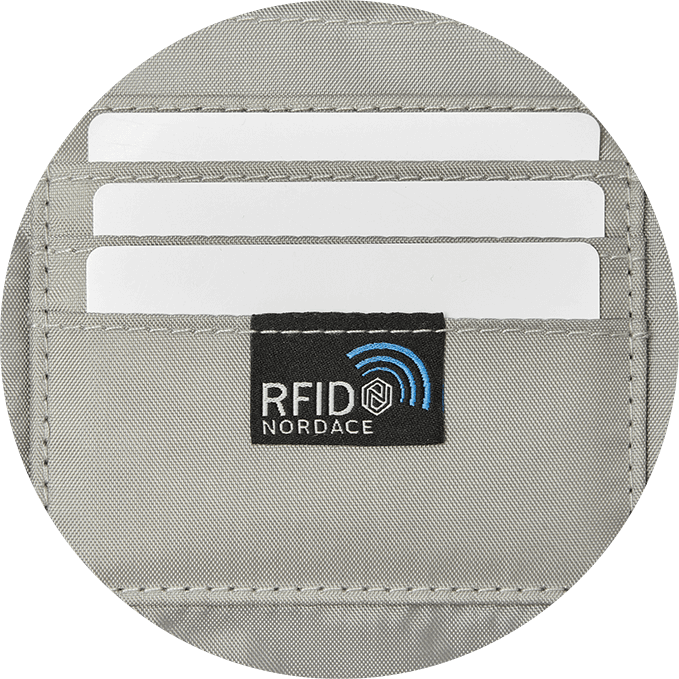 Fend Off Digital Thieves
You'll never get caught with your credit cards frozen. Created to meet all your security needs, this mini backpack ensures the privacy and protection of the sensitive data on your cards with RFID-blocking card slots.
Designed to Make Your Life Easier

Always Charged on the Go
Running low on battery? With the Nordace Aerial Infinity Mini Backpack you can easily charge your smartphone anywhere, anytime. The built-in USB charging port makes this backpack an everyday hero.

All Your Keys In One Place
When you think this backpack couldn't get more organized, the retractable key leash makes the impossible possible – you'll never lose your keys at the bottom of your bag with this retractable key leash.

Protection From the Elements
Ready for any trip, whether it is a quick outdoor adventure or a weekend away, this mini backpack will keep your gear safe and dry. It is crafted from a durable, water-resistant material that stands the test of time.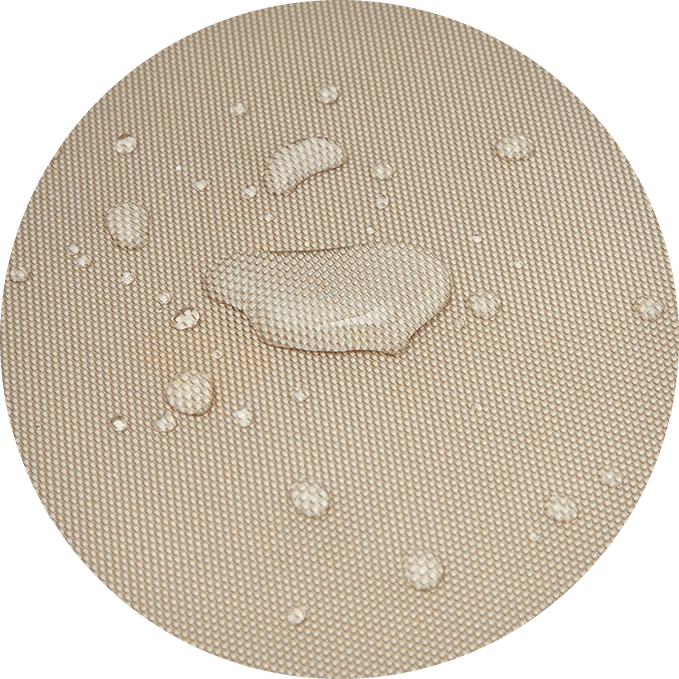 Made for Ultimate Comfort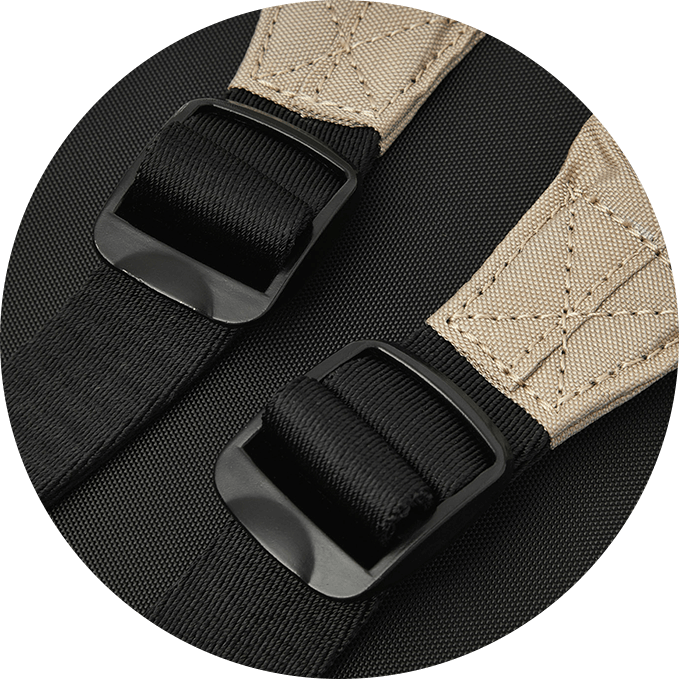 Feel the Comfort
The distinguished silhouette is complemented by adjustable shoulder straps that fit any body and make this backpack feel so light on your back.

Move Like One
Nordace Aerial Infinity Mini Backpack and your rolling luggage = a match made in heaven. Slip the luggage strap over the handle of your suitcase and move them like one for easy airport navigation.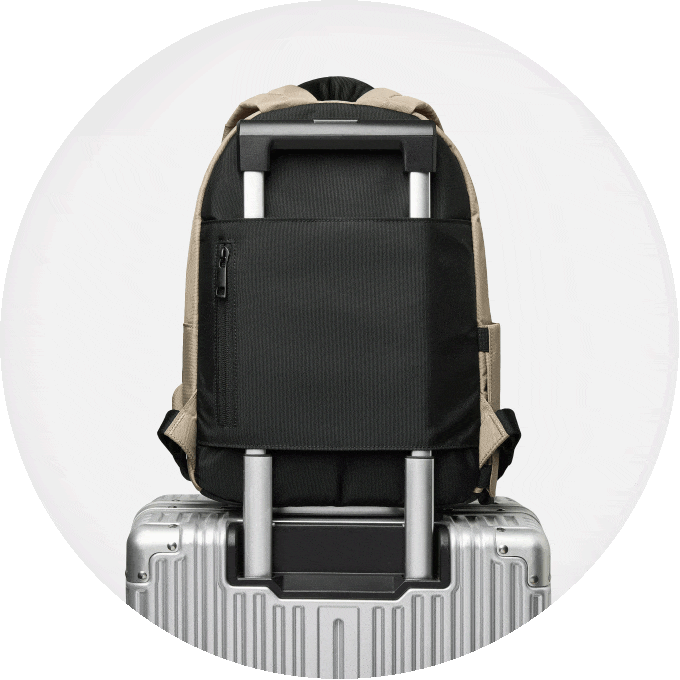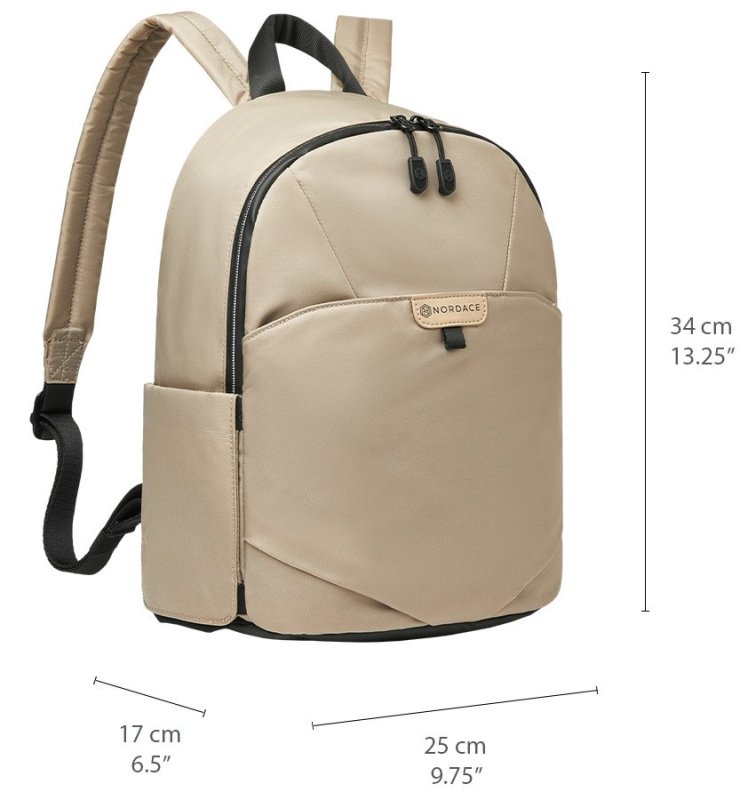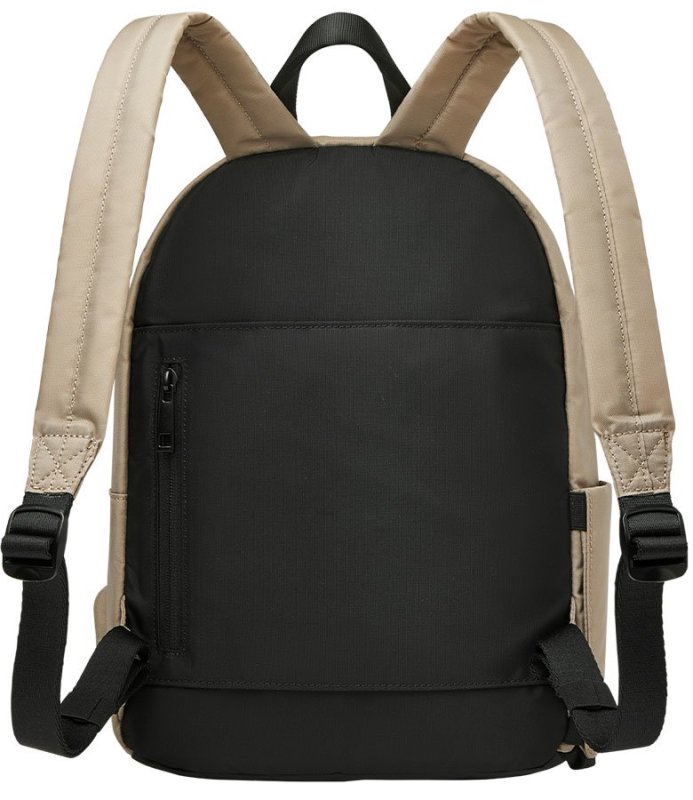 Made With Polyester & Micro-Fiber Vegan Leather

Weighs Only 0.53 kg (1.25 lb)

Tablet Sleeve
21 X 13 cm
(8" x 3")

Keep Water Out With Water-Resistant Fabric

Water Bottle Pocket (750 ml)

Fits In Overhead Bin & Under The Seat

External USB Port (No Power Bank)

12L Volume