NORDACE
Edin Crossbody Bag
Adventure with a touch of style.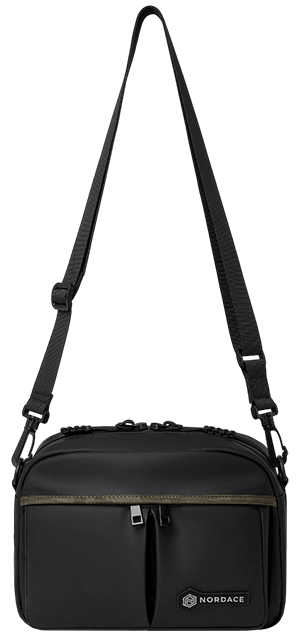 Check out the ultimate crossbody bag for all your travels – Nordace Edin Crossbody Bag. It is ready to roll with you when traversing mountains, hiking through the woods, or just exploring a new part of town.
It may look small, but it can comfortably carry everything you need for a day out in nature. It is crafted from tough, water-resistant material and can handle whatever you throw at it (or in it). Its adjustable shoulder strap allows you to wear it comfortably across your body.
Don't let anything hold you back from experiencing the thrill of adventure. Whether you're embarking on a solo journey or exploring new paths with your friends, this crossbody bag is the perfect partner to help you make memories for a lifetime.

More Room, More Adventure
You can fit all your essentials and still have room for more. Snacks? Check! Flashlight? Check! Map, sunscreen, sunglasses, first aid kit, and more? Check, check, and check!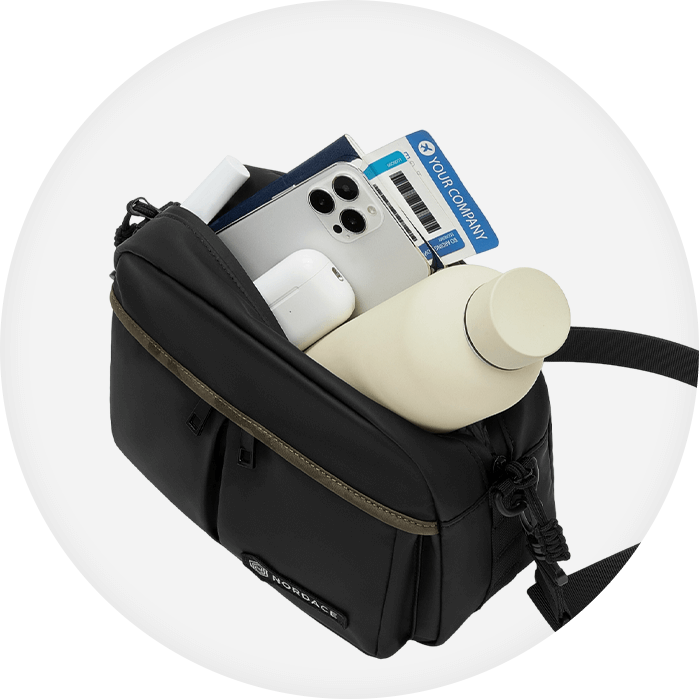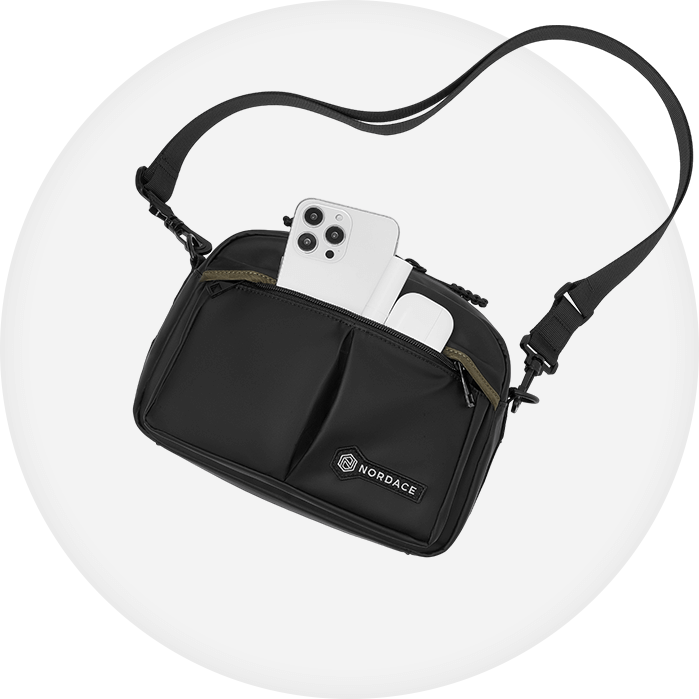 Get What You Need in A Flash
Let's talk about organization. This crossbody bag has quick-access pockets. This means you can easily separate your phone from your keys, your wallet from your chapstick, and your snacks from your gear.

Bring It All
Need to carry a little extra? No problem! The Nordace Edin Crossbody Bag comes with daisy chains that allow you to attach extra gear like carabiners, reusable water bottles, or paracord.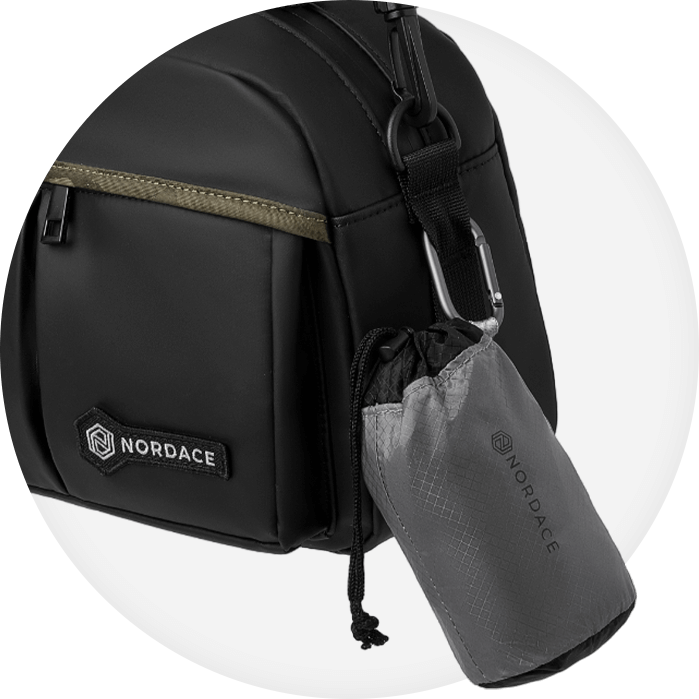 Safeguard Your Belongings
Protecting your things every day.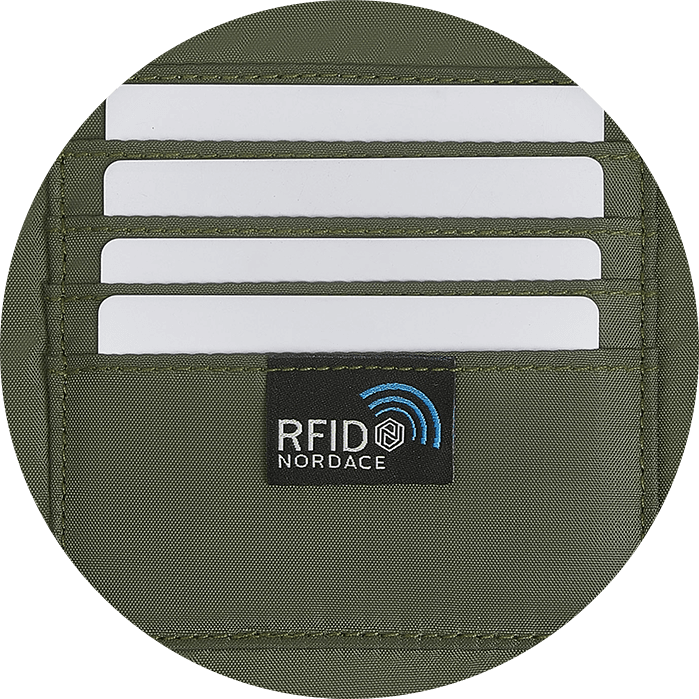 Keep Your Data Safe
Did you know that thieves can steal your credit card information without even touching your wallet? Scary, right? But don't worry. The crossbody bag's RFID-blocking card slots are here to save the day and protect your data.
Designed to Make Your Life Easier
Simplify your life on the go.

Keep Your Keys Close
Are you tired of digging through your bag, searching for your keys? A built-in retractable key leash keeps your keys right where you need them. Simply clip them and you're good to go.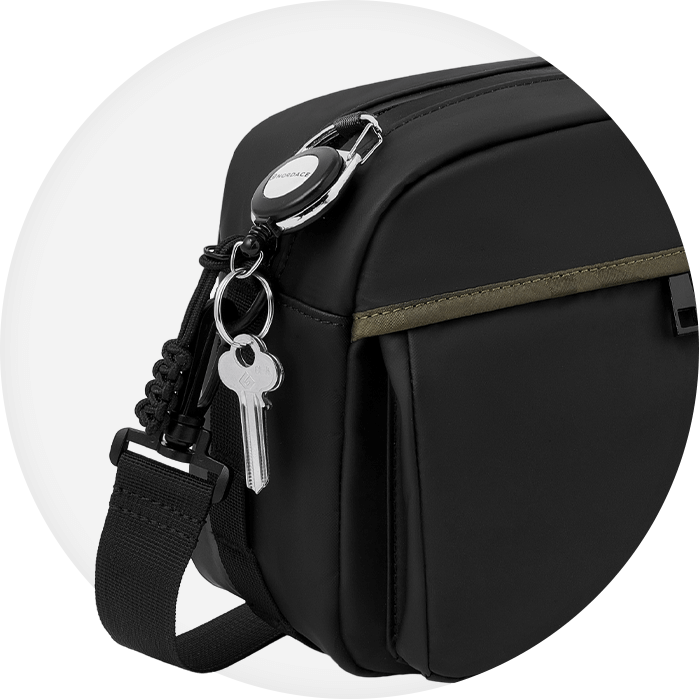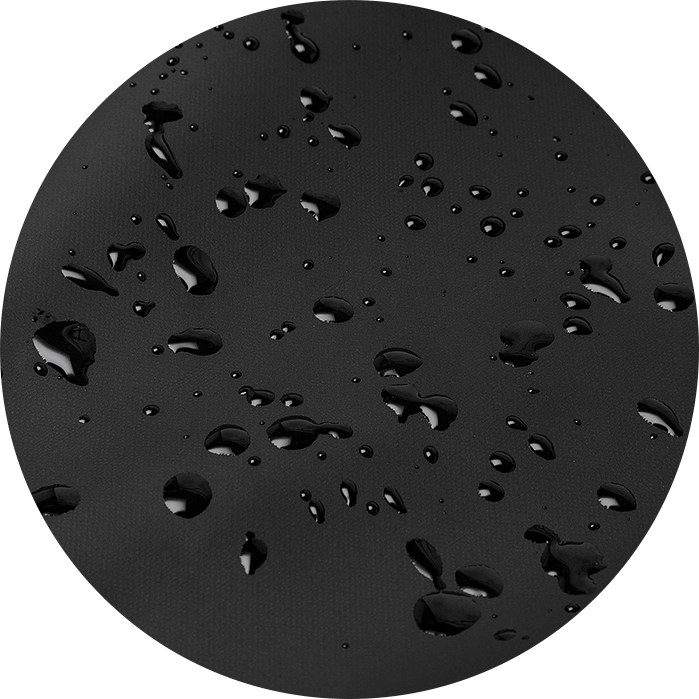 Stay Dry, Come Rain or Shine
The Nordace Edin Crossbody Bag is perfect for all your adventures, whether it's a day at the beach or a weekend glamping trip by the lake. It's durable, versatile, and most importantly, water-resistant.
Made for Ultimate Comfort
Unleash your inner adventurer in comfort.

Personalized Fit for You Adventures
Enjoy the style, comfort, and freedom to explore on your terms. Discover your inner explorer with a bag that brings you confidence. It features an adjustable and removable shoulder strap so you can put your own spin on it.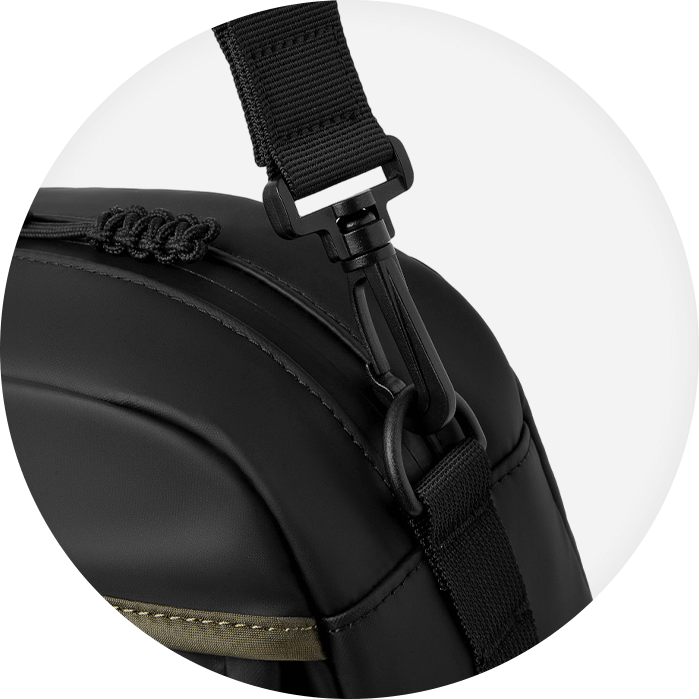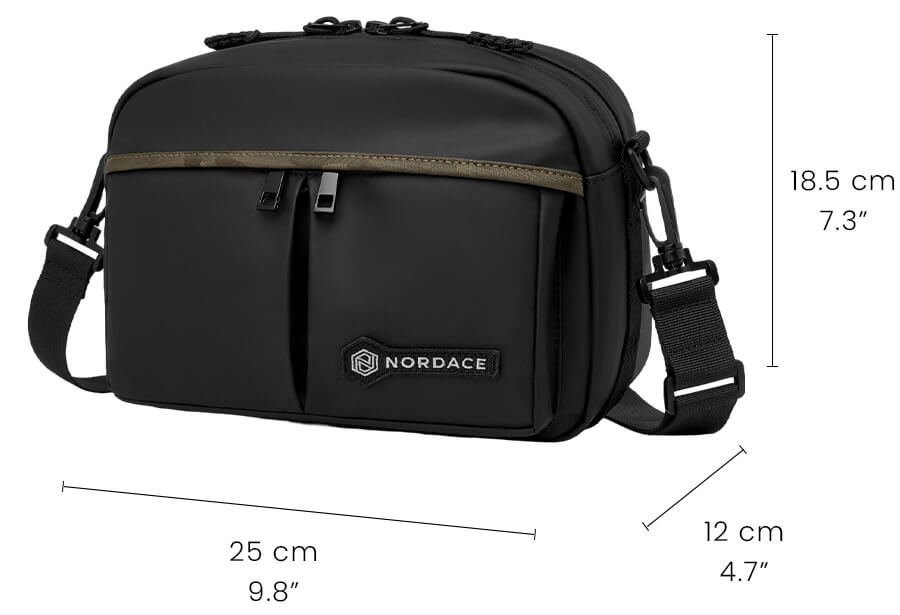 Material
Polyester
Weight
0.35 kg / 0.77 lb
VOLUME

4L
Explore The Edin Collection