NORDACE
Edin Large Flap Backpack
Adventure-ready, city-savvy – this backpack does it all.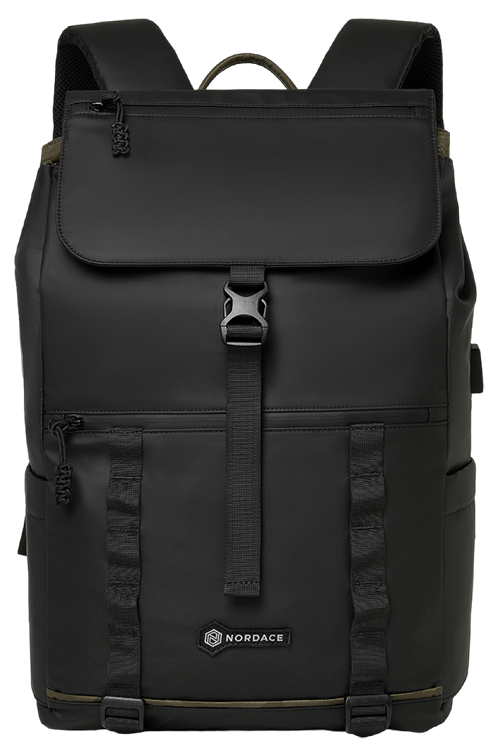 Are you ready to take your glamping game to the next level? Say hello to the ultimate backpack for all your stylish and practical needs!
What makes the Nordace Edin Large Flap Backpack so special, you ask?
Let's start with its spacious compartments. You can fit all your essentials in there, and we mean ALL of them.
It is versatile enough to take you from the streets of the city to the serene wilderness of the great outdoors. Its sleek and minimalist design will have you receiving compliments everywhere you go. Plus, it features multiple pockets, so you can easily organize all your essentials, from your laptop to your glamping gear.
Join the fashion-forward glampers and stylish city dwellers. Upgrade your backpack game with Nordace Edin Large Flap Backpack.
Packsmart System
Don't just carry your stuff – make a statement with every step.

Flip It, Grip It, and Let's Hit It!
No more struggling with pesky zippers or awkward buckles. Just flip the flap and voila! Your essentials are right there, ready for action. With this backpack, you'll be able to access your gear with ease and style.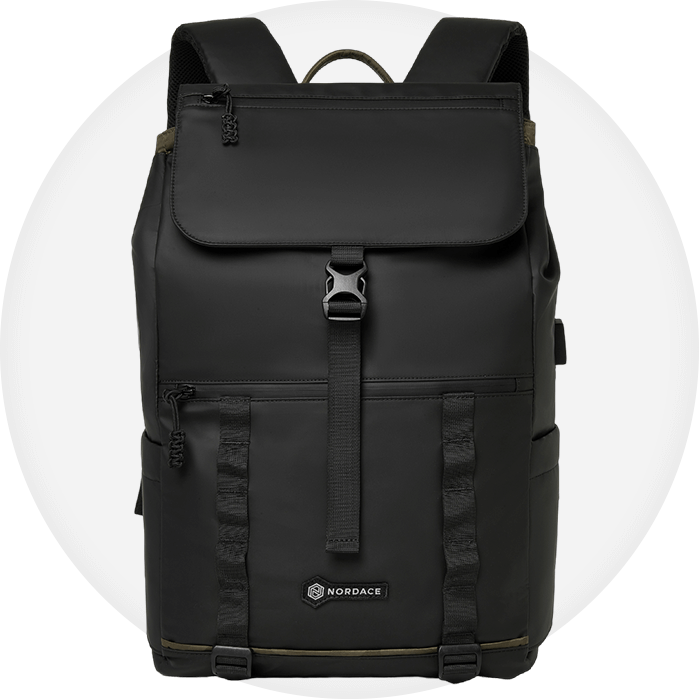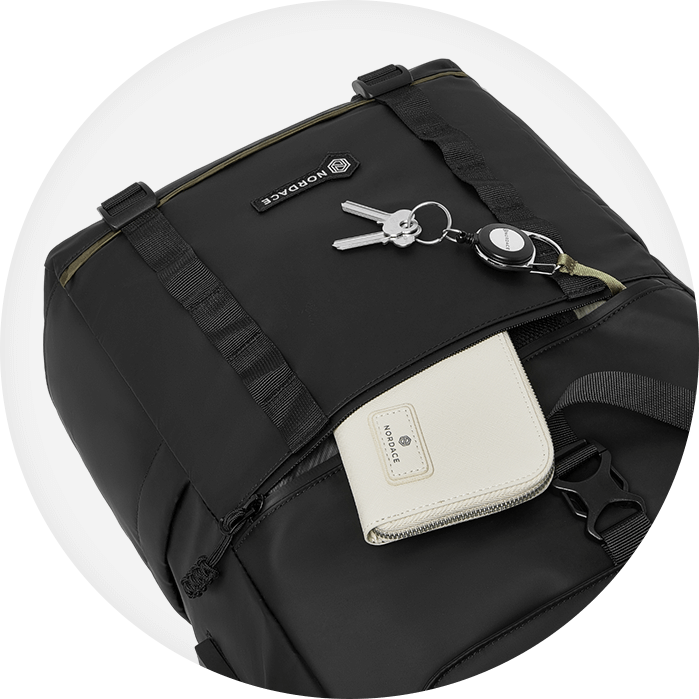 Access Essentials in a Snap
You know that awkward feeling when you're out exploring, and you can't find what you need in your bag. Frustrating, right? The backpack's quick-access pockets allow you to quickly grab what you need without having to dig through layers of gear.

Get Your 15.6″ Tech on the Go
This backpack is the perfect companion for your tech-savvy lifestyle. The padded laptop compartment fits a 15.6" device. It ensures that your laptop stays safe and in place, no matter how bumpy the ride gets.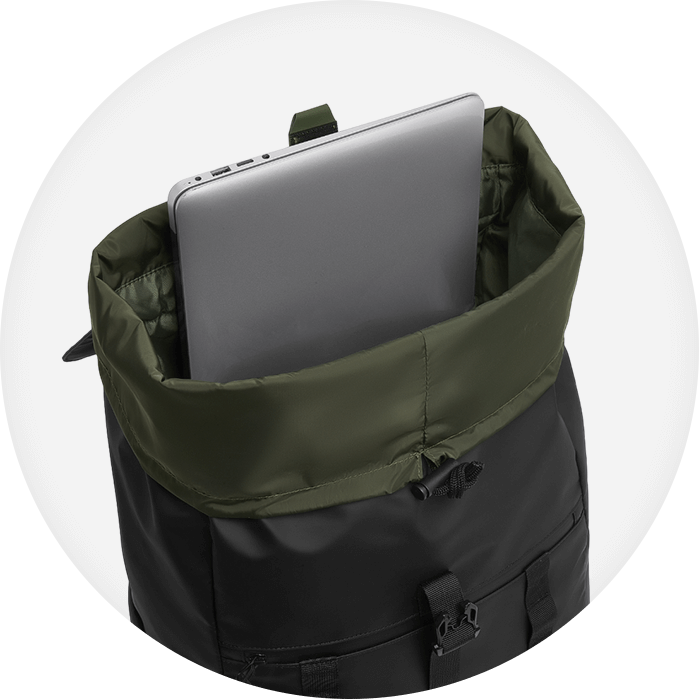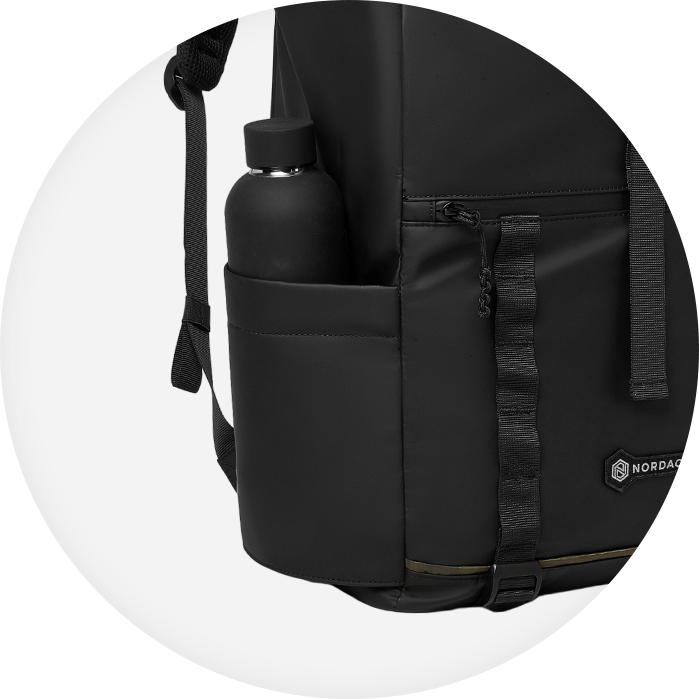 Stay Cool and Hydrated
You don't have to worry about finding a place to store your bottle or holding it in your hand. It's right there, ready to hydrate you whenever you need it. This backpack features two water bottle pockets, one on the inside and one on the outside.

Gear Loops to The Rescue
Are you tired of backpacks that force you to cram everything into one big, jumbled mess? These gear loops are the ultimate organization hack for any adventure-seeking backpacker. They can hold your yoga mat or trekking poles securely.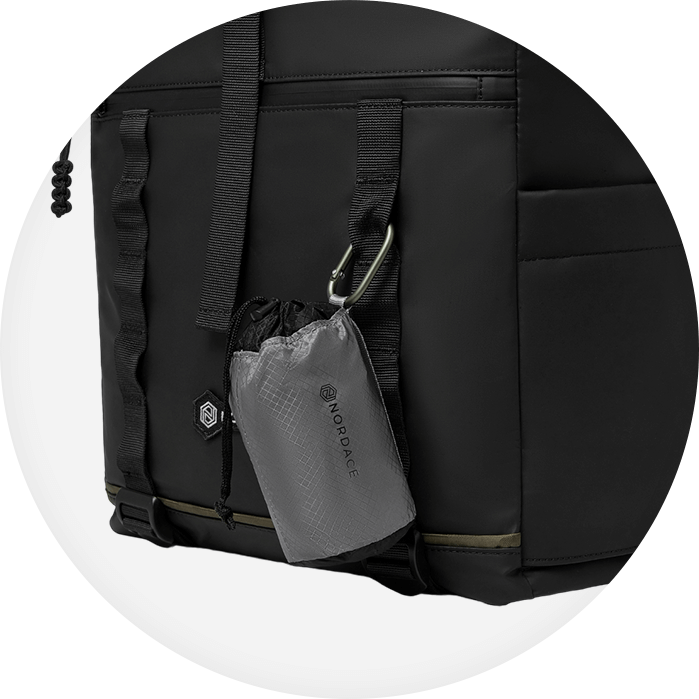 Hook Up & Go
These handy daisy chains allow you to attach extra gear, from carabiners to water bottles, right onto the outside of your backpack. Say goodbye to cramped spaces and hello to more freedom and convenience. Upgrade your backpack and experience a whole new level of adventure.
Safeguard Your Belongings
There's no compromise when it comes to safety.

A Secret Hideout for Your Valuables
Whether you're strolling through the urban jungle or setting up camp in the great outdoors, our backpack has got you covered. Its secret pocket is the perfect spot for your personal treasures – the ones you want to keep close and protected.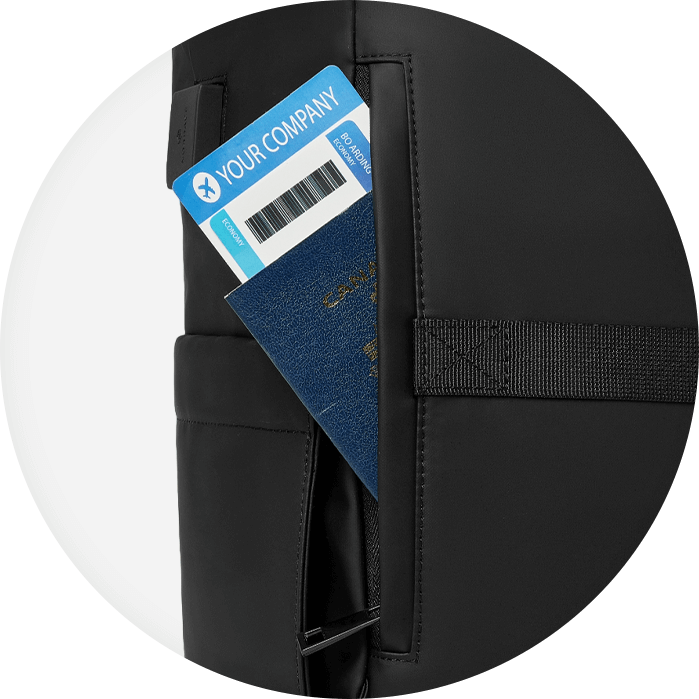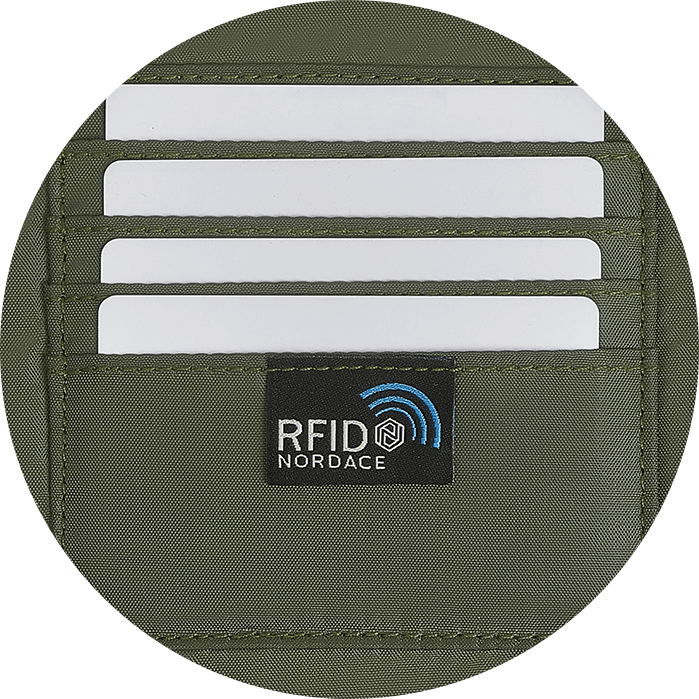 Keep the Bad Guys at Bay
You know what they say – always be one step ahead of the game. And when it comes to your personal information, that's truer than ever. That's why our backpack comes with RFID-blocking card slots to keep your identity and credit card information safe against skimmers.
Designed to Make Your Life Easier
Makes every adventure a breeze.

Always Ready to Connect
Picture this: you're on a long hike, taking in the breathtaking views, and suddenly you realize your phone battery is about to die. No need to panic! With our 3-in-1 charging port, you can easily charge your gadgets. It's like having a superhero power up your phone, tablet, or action camera right when you need them most.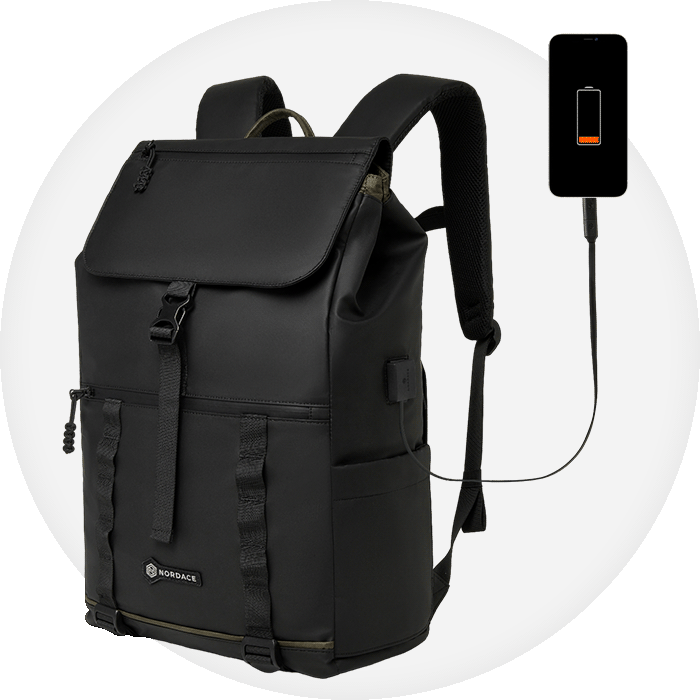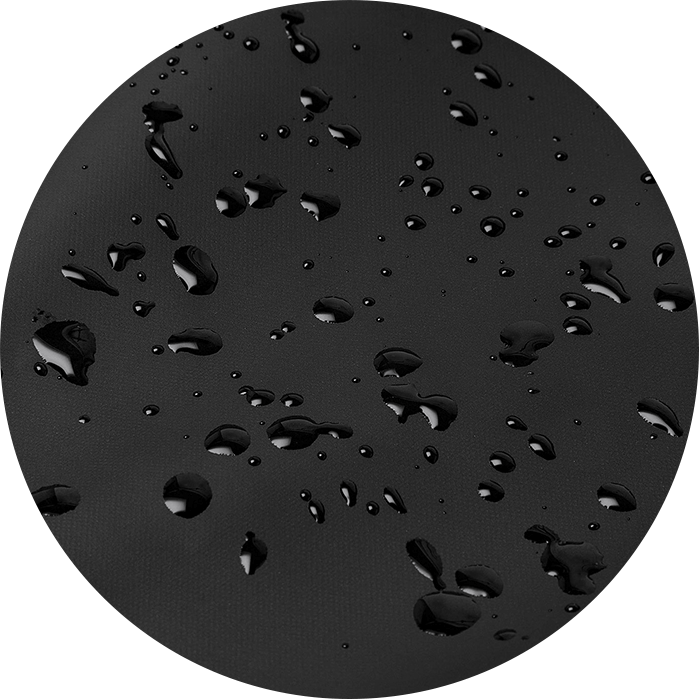 Covered, Rain or Shine
Don't let a little rain dampen your spirits and stop you from exploring. Our water-resistant backpack has got your back, and your gear's back too. You can almost feel the raindrops bouncing off our backpack's water-resistant fabric.
Made for Ultimate Comfort
Make every day feel like a vacation.

Strap In for Comfort
Our backpack is designed with sternum and shoulder straps that feel like a hug from your bestie. Soft, yet supportive, they will keep you feeling fresh and energized all day long. So go ahead, take on that hike you've been dreaming about.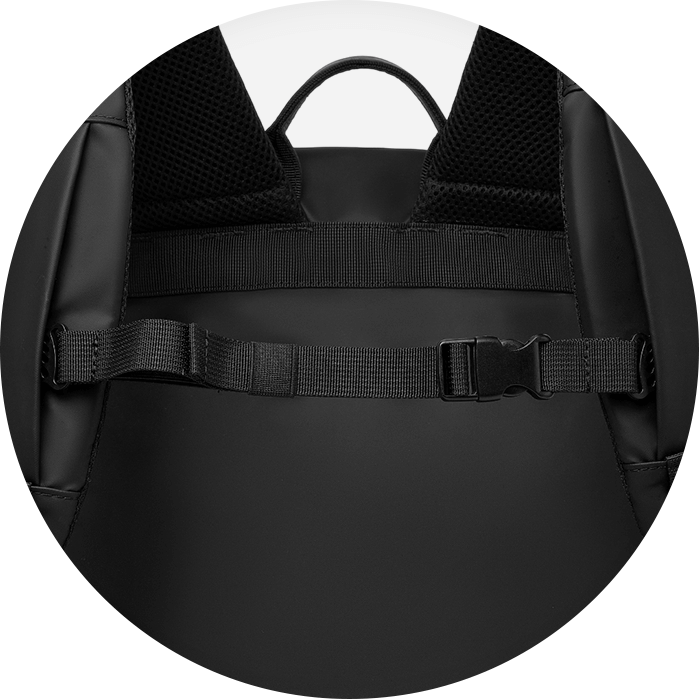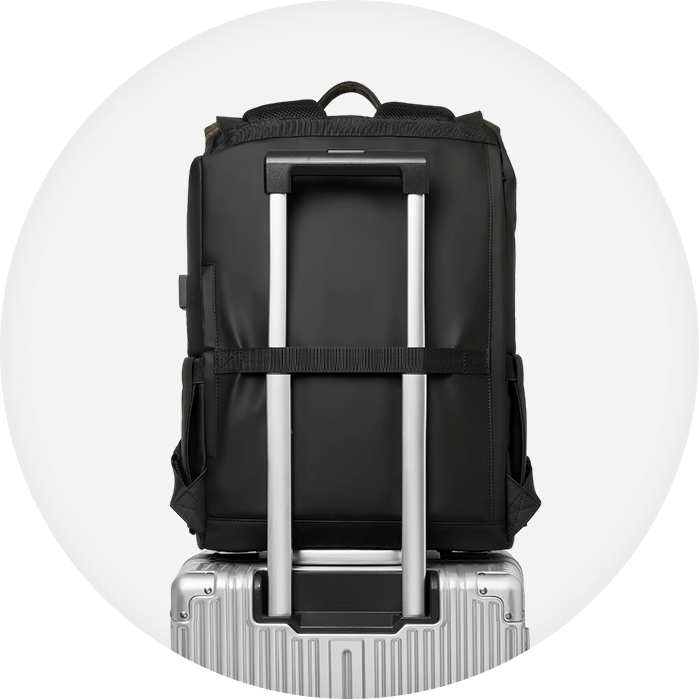 Attach & Go
No more juggling bags. Attach the backpack to the handle of your suitcase using the luggage strap and voila! You can navigate even the busiest airport with ease.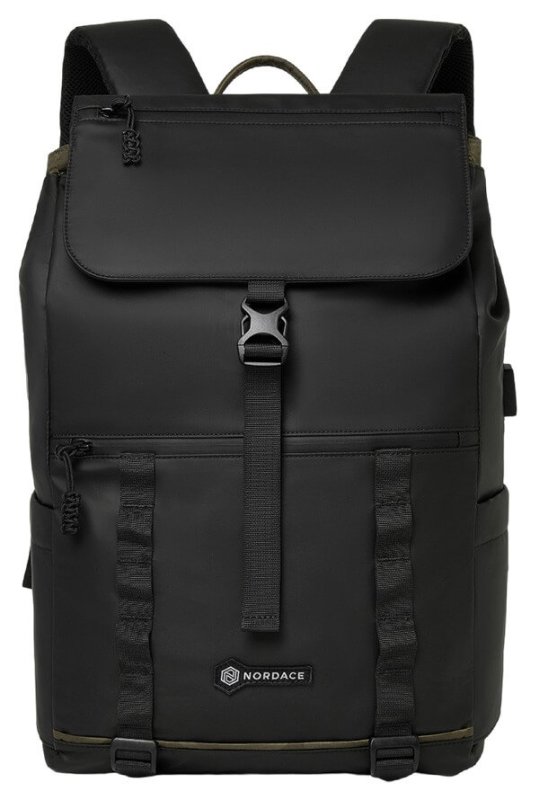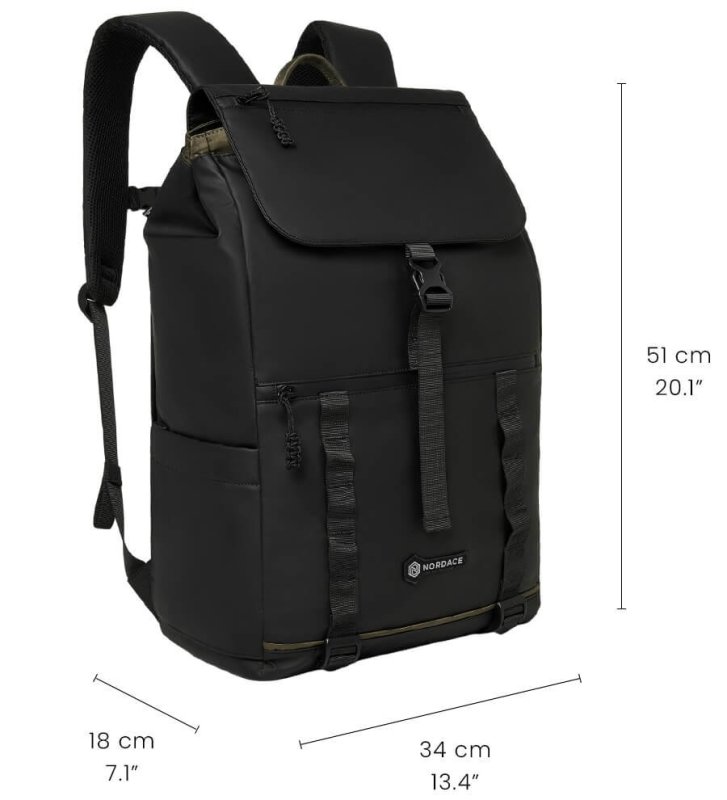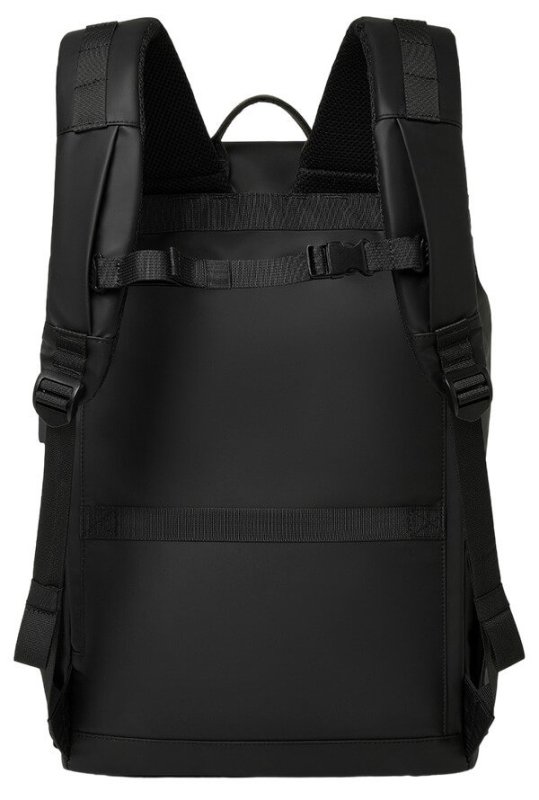 Weighs Only 1.09 kg (2.4 lb)

Laptop Compartment Fits
30 x 38 cm
(11.8" x 15")

Keep Water Out with Water Resistant Fabric

Water Bottle Pocket (1500 ml)

Fits In Overhead Bin & Under the Seat

External USB Port
(No Power Bank)

Explore The Edin Collection