NORDACE
GISBORNE ANTI-THEFT WAIST BAG
Protects your valuables and data.
NORDACE
GISBORNE ANTI-THEFT WAIST BAG
Protects your valuables and data.
NORDACE
GISBORNE ANTI-THEFT WAIST BAG
Protects your valuables and data.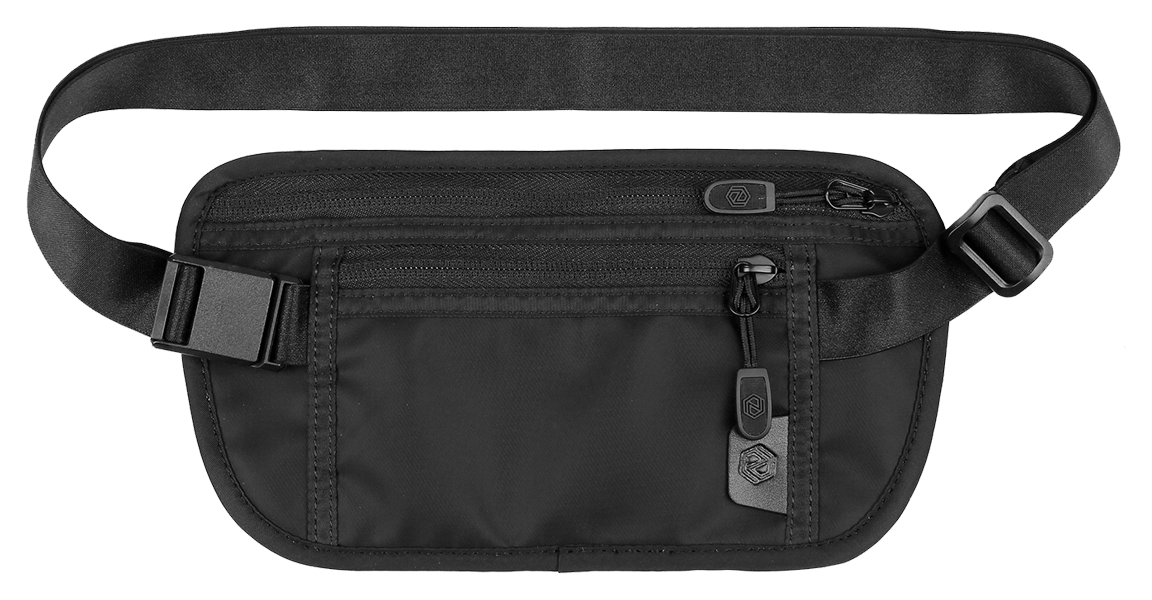 Protect your essentials from pickpockets and slash, grab, and run thieves with our Nordace Gisborne Anti-Theft Waist Bag. Make your travel safer and easier. This compact and versatile anti-theft waist bag features organization pockets, hidden compartments, card slots, and RFID protection. It is ideal for commuting, outdoor activities, traveling, grocery shopping, and more.
Smart Features Overview
Anti-theft, urban design. RFID protection. It adapts to any situation.
MODERN DESIGN
NORDACE GISBORNE ANTI-THEFT WAIST BAG combines an impeccable style with multiple security features optimized for everyday use. Nobody can resist its sleek modern design. It is versatile, and it looks great with everything.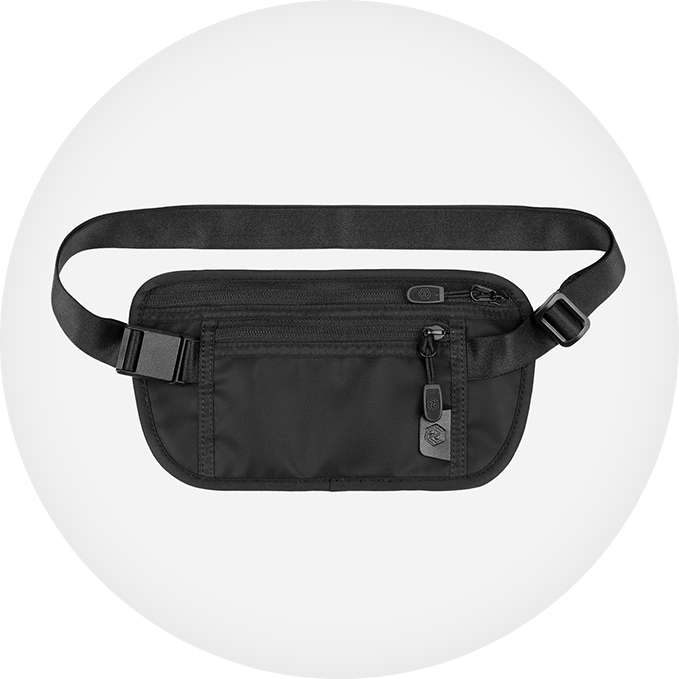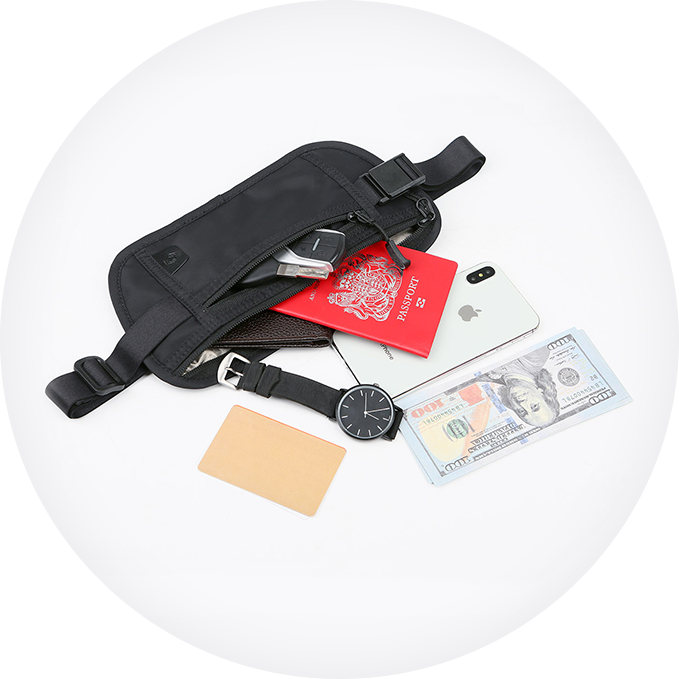 ULTRA-SLIM
Nordace Gisborne Anti-Theft Waist Bag is ultra-slim, yet spacious enough to fit your passport, phone, wallets, cards, keys, and other small essentials. It provides a snug fit when walking, running, or sitting. Combining support with breathability, it is skin-friendly, and it can discreetly sit under your clothes, next to your skin for increased protection and comfort.
RFID-BLOCKING
Nordace Gisborne Anti-Theft Waist Bag keeps your cash organized, and your data safe with RFID protection. Stop "electronic pickpockets" by keeping your ID, passport, and credit cards in the RFID-blocking compartment that protects against digital thefts, keeping your credit card data and identity secure.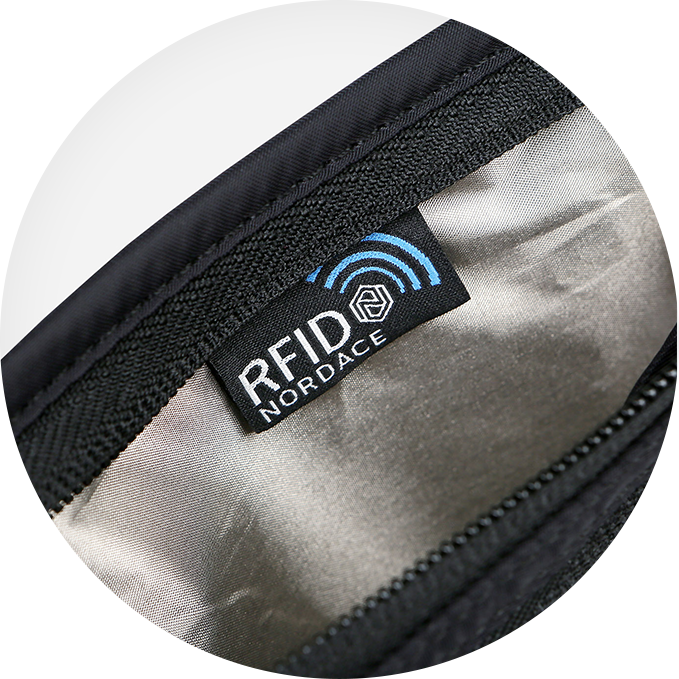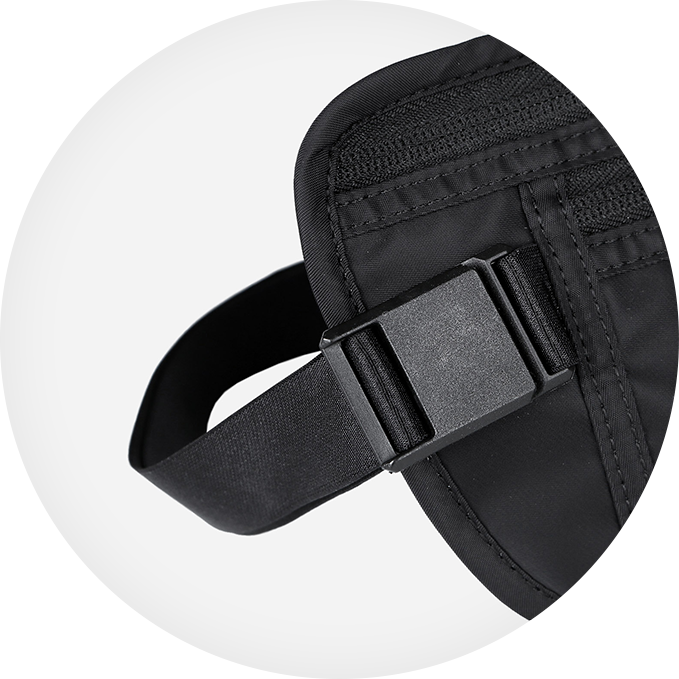 ANTI-THEFT CLOSURE
The waist bag features a smart anti-theft buckle for added security to prevent it from being easily opened and pulled by pickpockets.
INTERIOR ORGANIZATIONAL POCKETS
The main zipper compartment is large enough and packed with smart pockets to organize and access your essentials without looking bulky like a usual bum bag.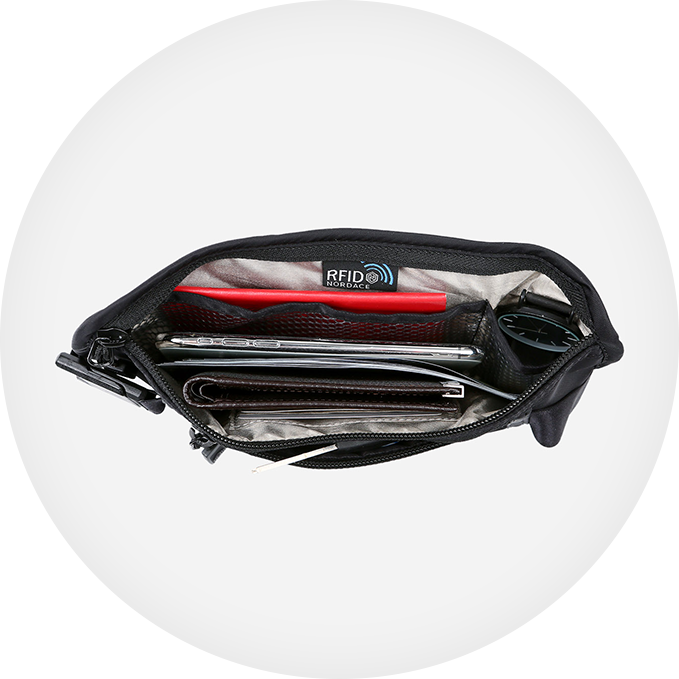 CARD SLOTS
The dedicated RFID-blocking card slots help keep your most used cards easily accessible and completely protected from skimming.
QUICK-ACCESS PHONE POCKET
The discreet Velcro pocket can hold your smartphone and offers easy access to it right when you need it.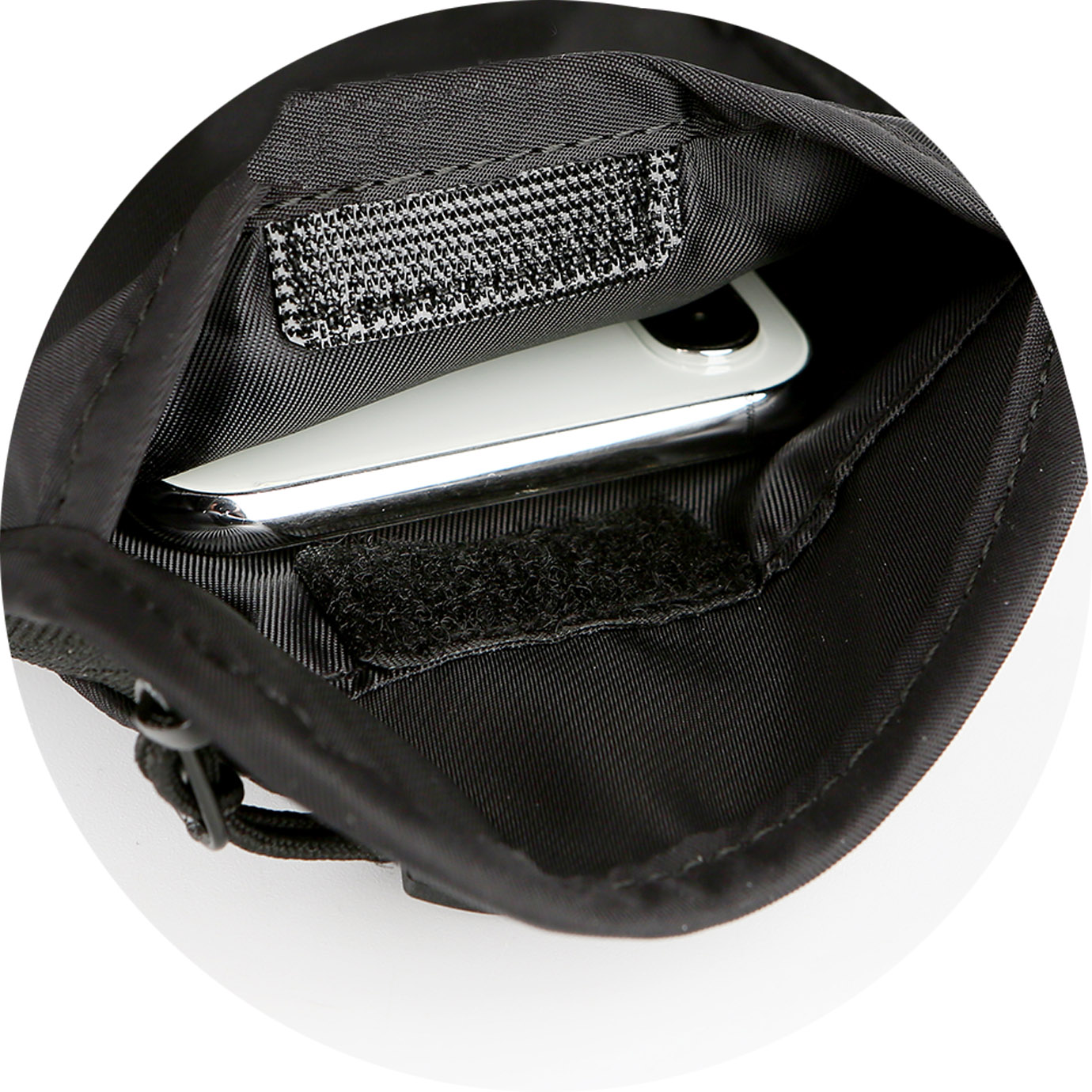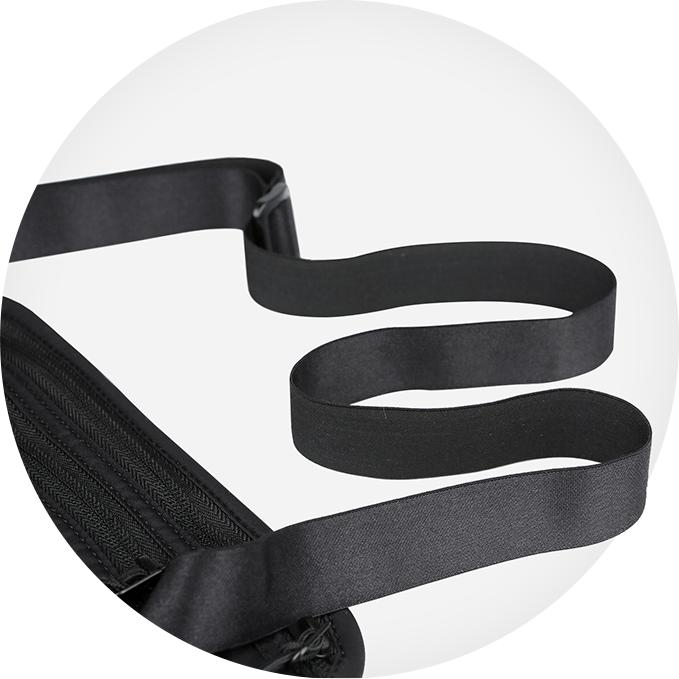 ELASTICATED WAIST DESIGN
The elasticated adjustable waist strap securely fits around your waist to provide freedom of movement when traveling, commuting, hiking, biking, or running.
WATER-RESISTANT
Nordace Gisborne Anti-Theft Waist Bag is constructed from durable, lightweight, water-resistant materials. In case of rain, rest assured your most valuable items will remain dry.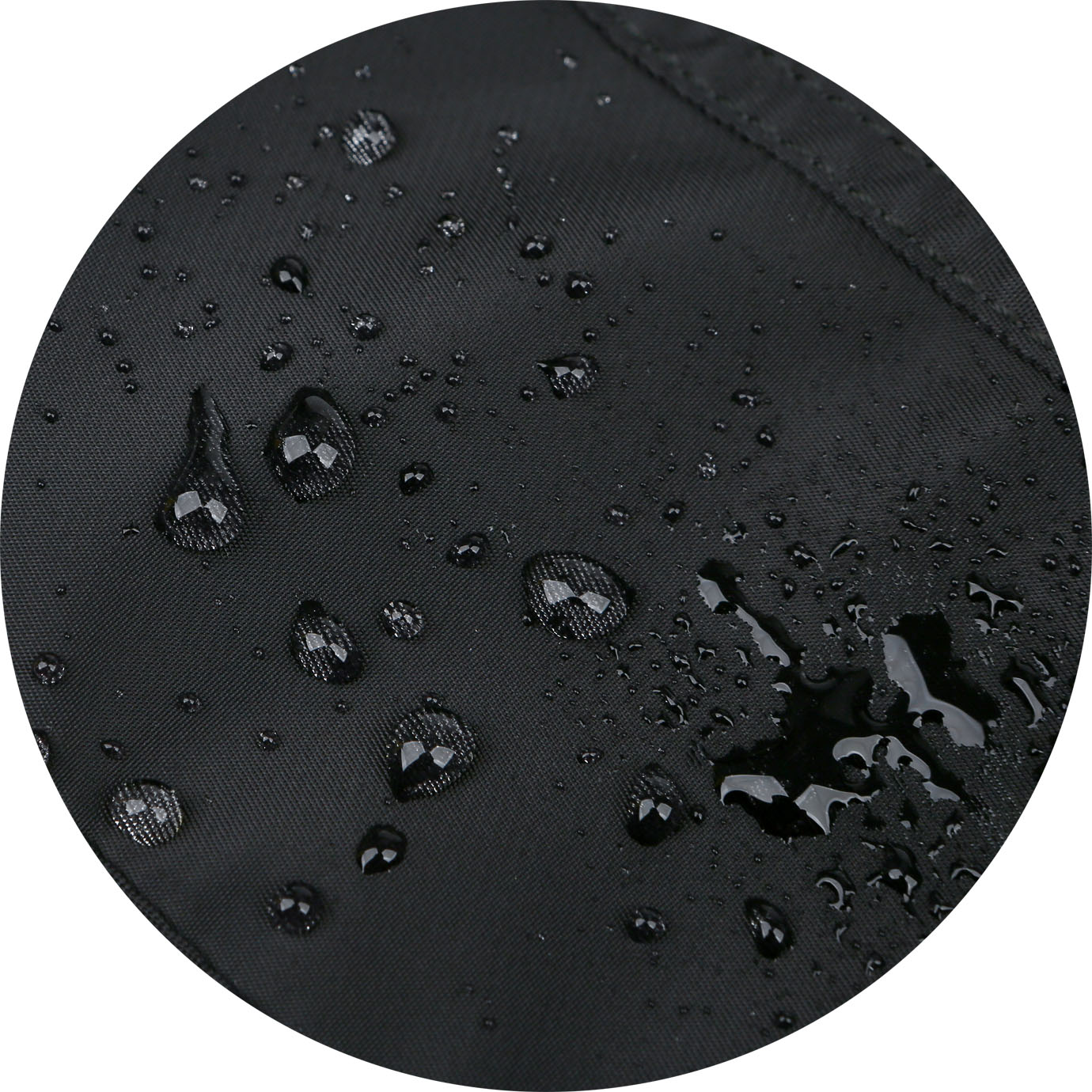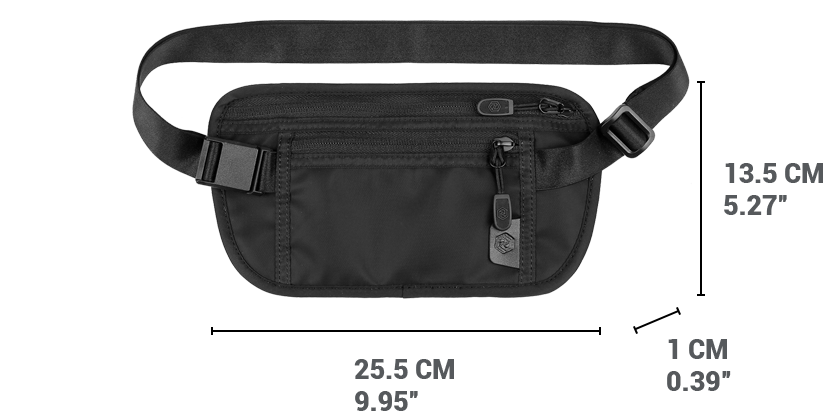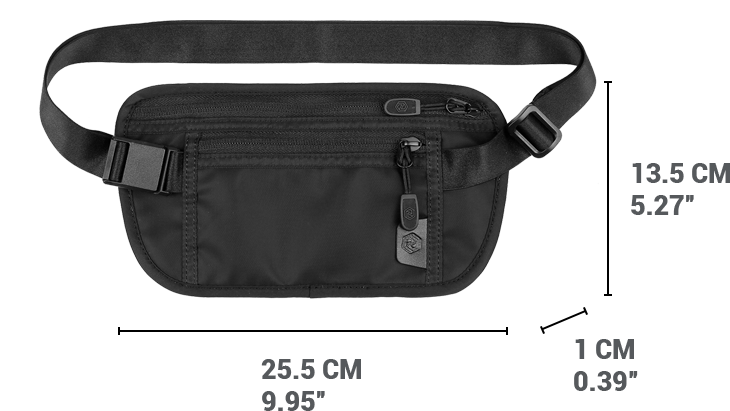 Material

Nylon

Weight

100 G / 0.22 LBS