NORDACE
Pollina
Vegan Tote
Style and versatility without breaking the bank.
NORDACE
Pollina
Vegan Tote
Style and versatility without breaking the bank.
NORDACE
Pollina
Vegan Tote
Style and versatility without breaking the bank.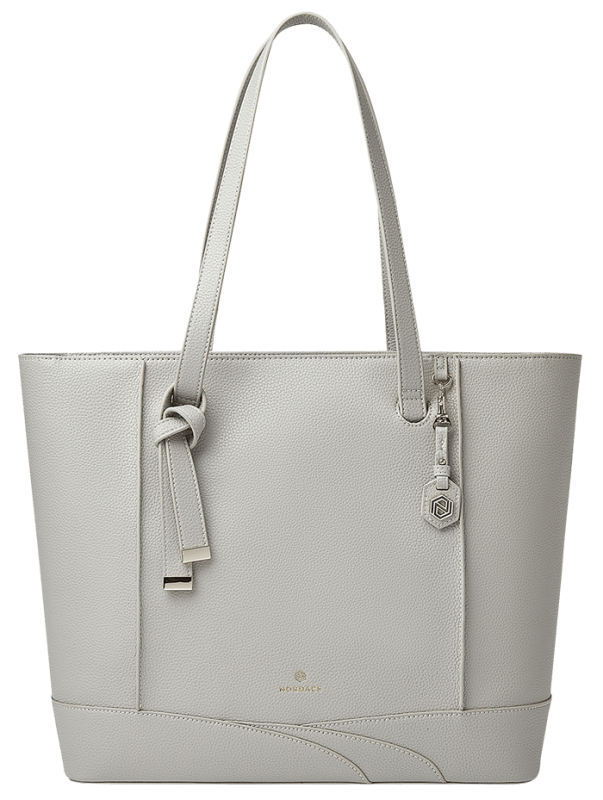 Crafted with care and love for comfort and fashion, the Pollina Tote will soon become a staple of your wardrobe. It's the perfect tote bag to take everywhere.
From school to work or your next city break, just enjoy its incredible versatility. With plenty of space and a stylish design, the vegan tote will be the perfect companion for a busy woman on the go.

Room for Everything
The vegan leather tote bag comes with a roomy organizational pocket. It can fit anything you might need for a busy day from phones and cosmetics to books and agendas.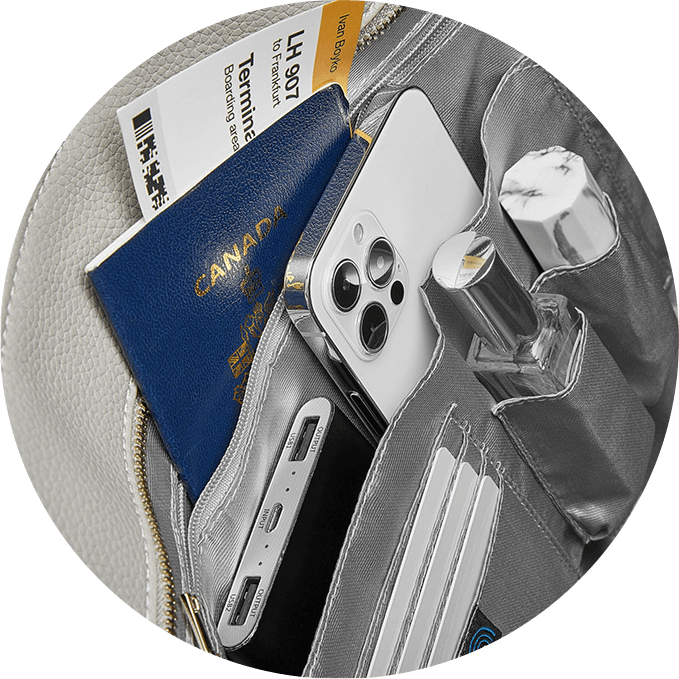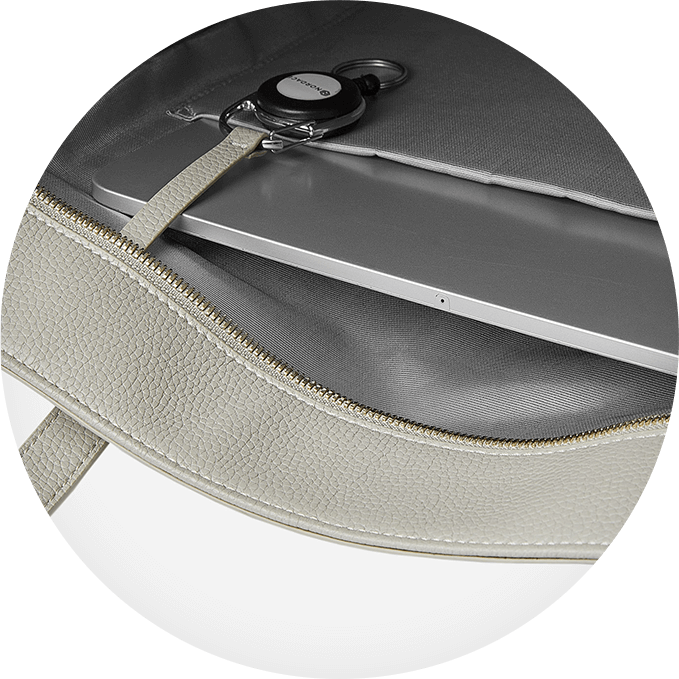 One Stop for All Your Tech
If you're away from your desk but still have to reply to emails, this vegan leather tote has got your back. It features a roomy 11″ tablet compartment so you can bring your tech everywhere you go.

Keep Your Makeup Fresh
Lipstick is a woman's best friend. And because we want you to keep your friends close, we added a special lipstick pocket so you can refresh your makeup on the go.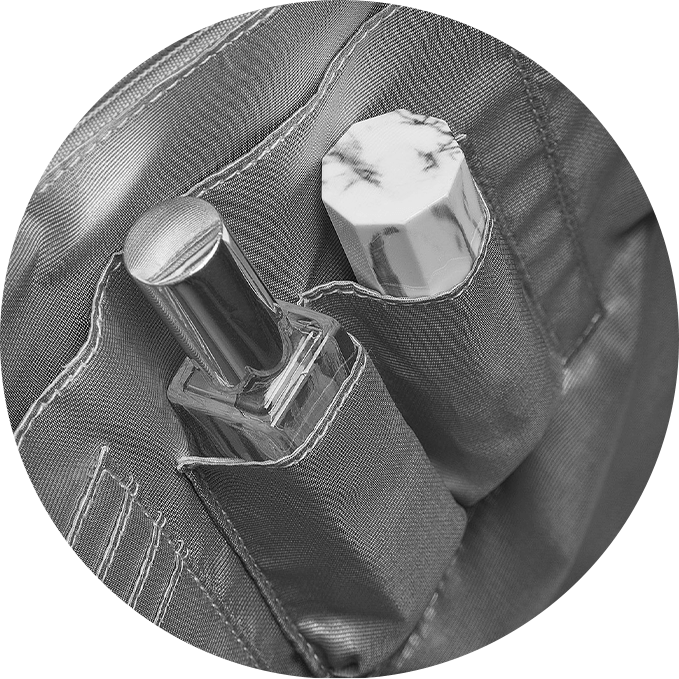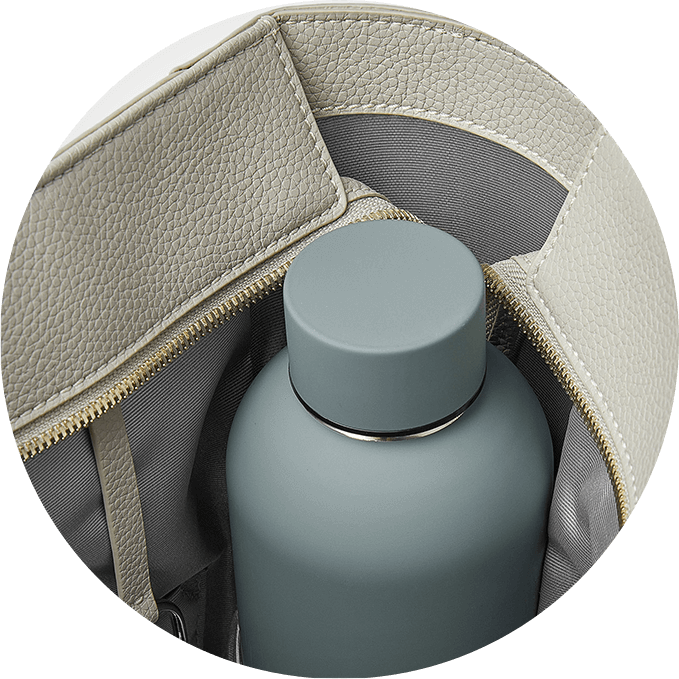 Hydration Is Key
Take a break and have a sip of fresh water whenever. The dedicated water pocket is easily reachable and can even fit an umbrella for rainy days.

All Your Cards in One Place
Your credit and debit cards have their own special place in this tote. The dedicated card pocket will keep them all safe and snug.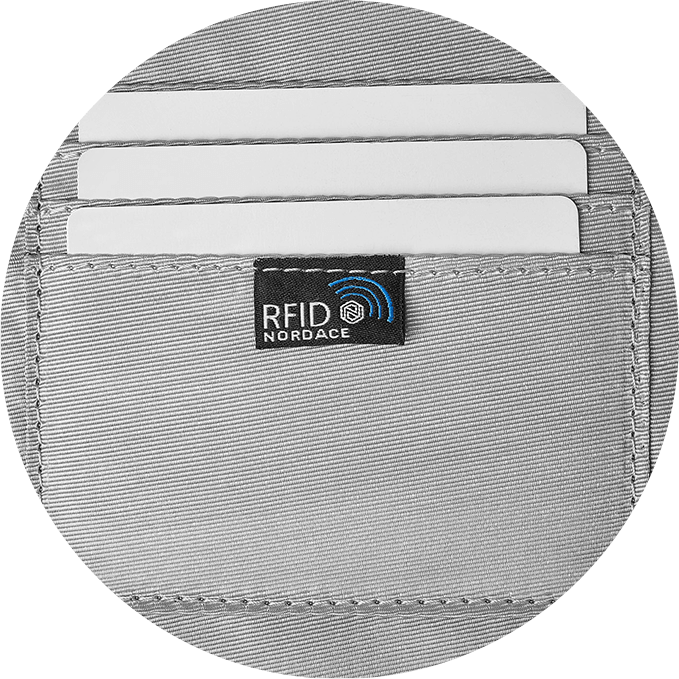 Safeguard Your Belongings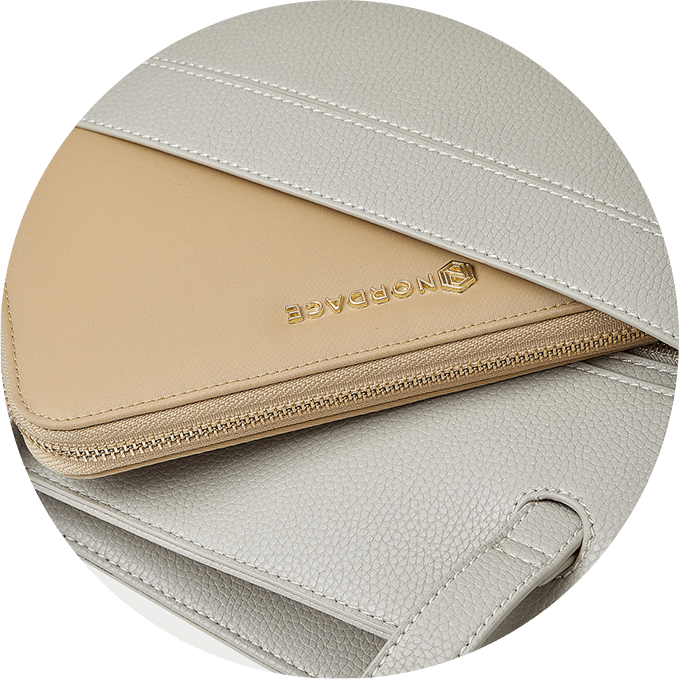 Safety First
Keep your most prized essentials in the special anti-theft pocket. Pickpockets will find it impossible to steal your phone, wallet or documents.

Thief-Proof
This tote bag is built with a special RFID-blocking material. You can travel and commute safely, without having to worry about your data being stolen.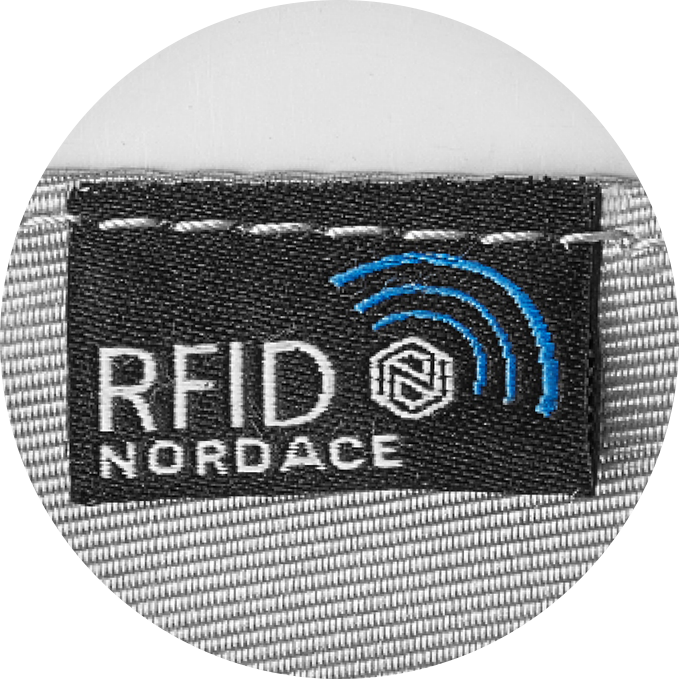 Designed to Make Your Life Easier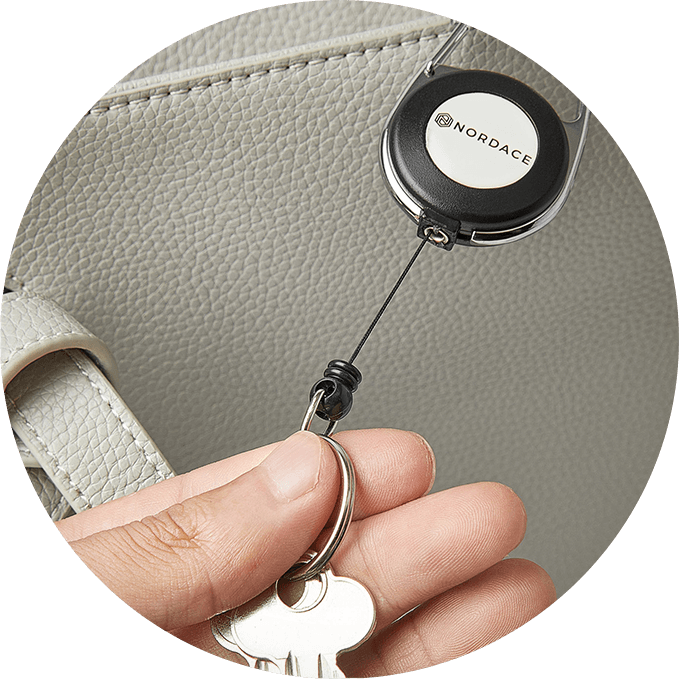 Keep Your Keys at Hand
We equipped this tote with a retractable key leash that fits both your house and car keys. Whenever you need them, simply pull the cord. No hassle, no stress, no rummaging.
Made for Ultimate Comfort

The Perfect Travel Companion
We've added a luggage strap that you can easily wrap around your trunk's handle. This takes the pressure off your shoulders so you can easily conquer the airport.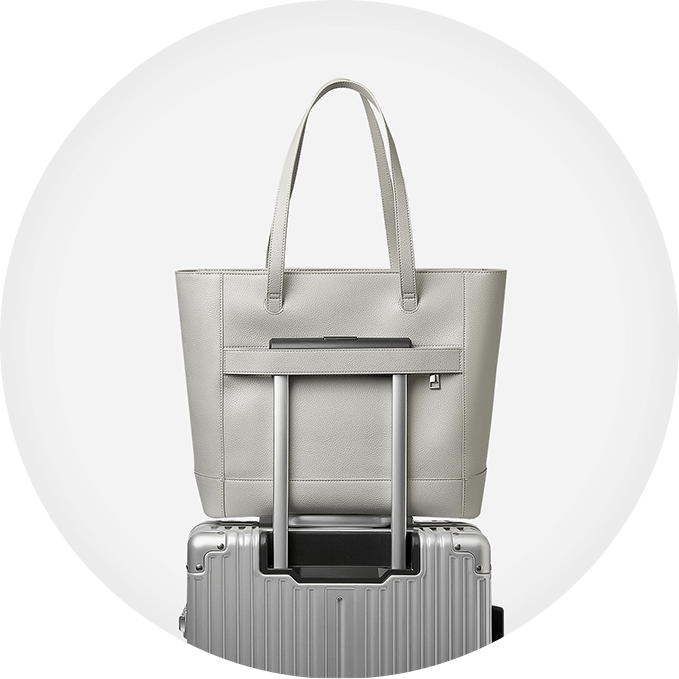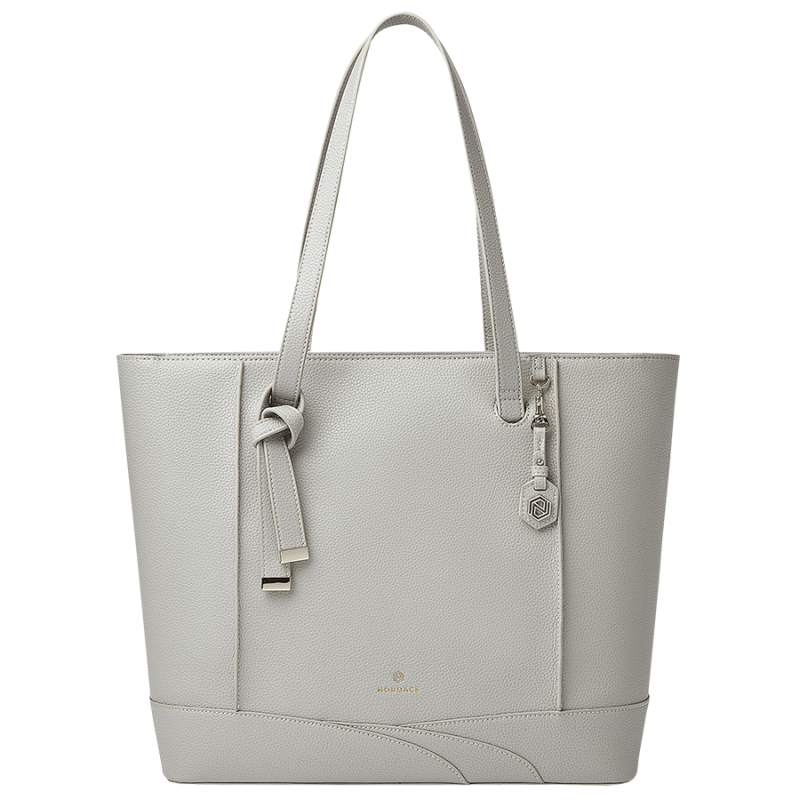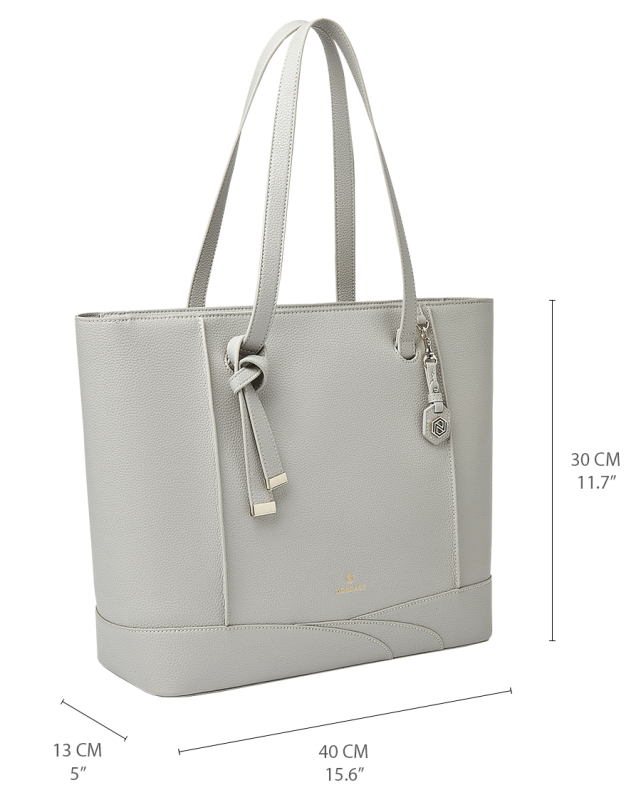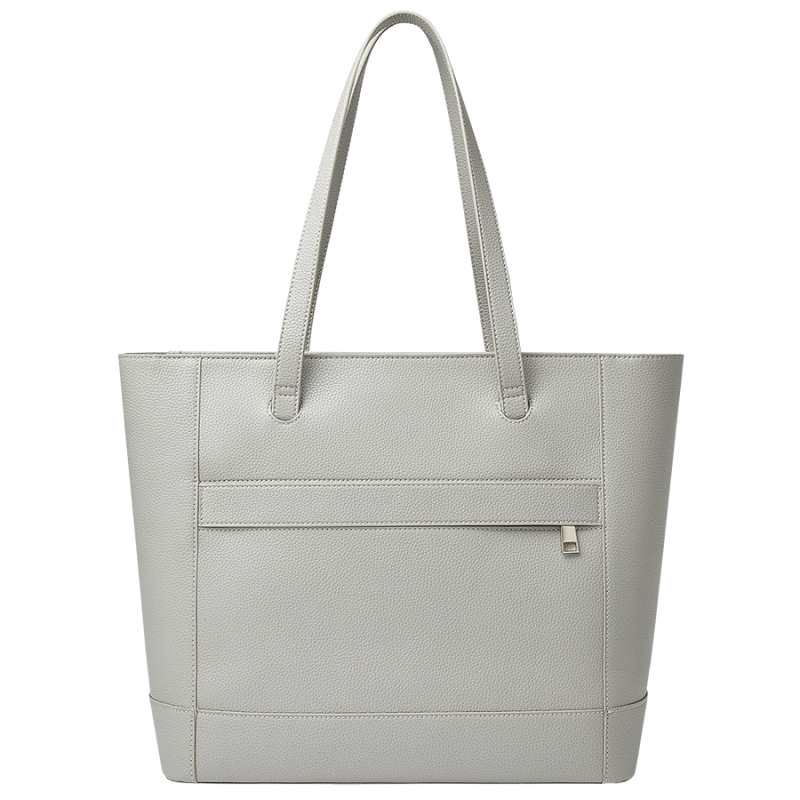 Made with vegan leather

Weight only 0.81kg (1.8lbs)

11" Tablet sleeve

Water bottle pocket (500ml)

Fits in overhead bin & under the seat