NORDACE
Eclat Re:Life Smart Backpack
The perfect eco-friendly backpack to kickstart
your sustainable journey.
NORDACE
Eclat Re:Life Smart Backpack
The perfect eco-friendly backpack to kickstart your sustainable journey.
NORDACE
Eclat Re:Life Smart Backpack
The perfect eco-friendly backpack to kickstart your sustainable journey.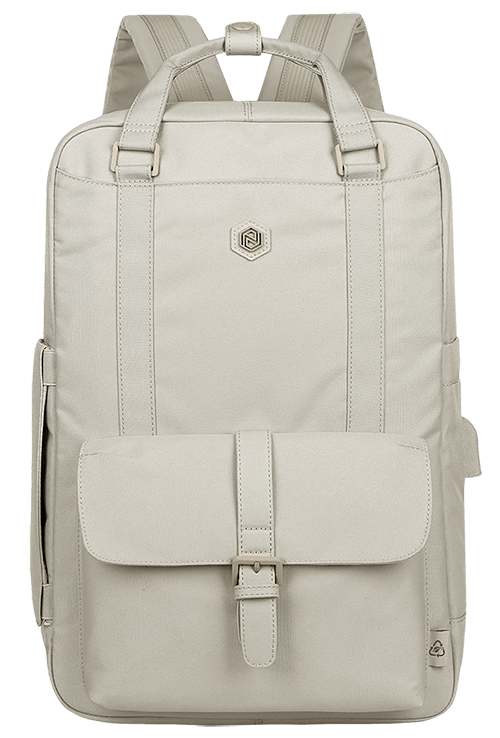 Meet Eclat Re:Life Smart Backpack – our signature style reimagined with sustainability in mind. Ethically made from recycled plastic bottles, this eco-friendly backpack is loaded with smart features to keep your life organized. It is a stylish, lightweight and versatile daily backpack that is perfect for anything from weekday routines to weekend escapes.
Crafted from REPREVE® recycled polyester, this backpack can easily blend in with your eco-conscious lifestyle without compromising on quality and durability. It will help you look good and feel good, knowing you're giving old bottles a new life and saving the planet.

More Spacious Than It looks
Built with a practical, spacious main compartment, the Eclat Re:Life Smart Backpack can easily fit all your daily essentials, including notebooks, cosmetics, power bank, and more. It is ready to take on any adventure regardless of what life throws at you.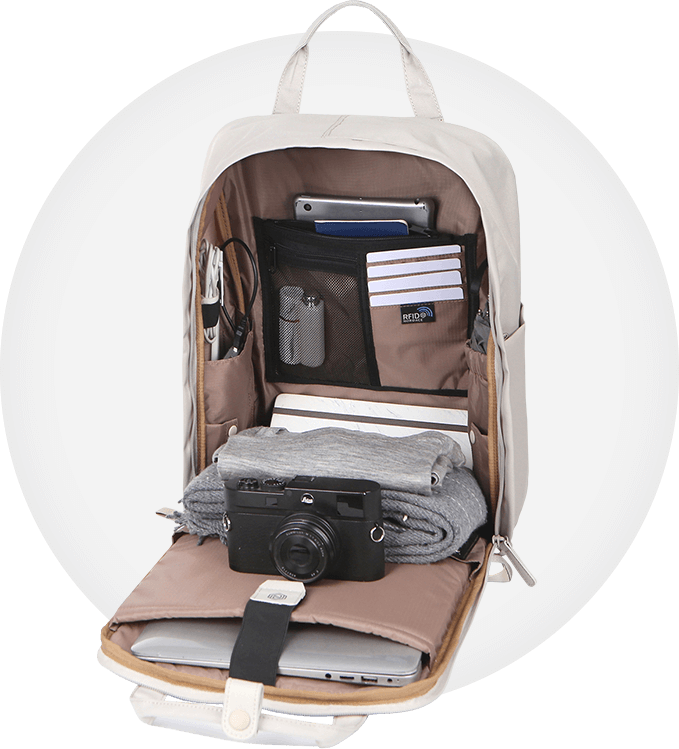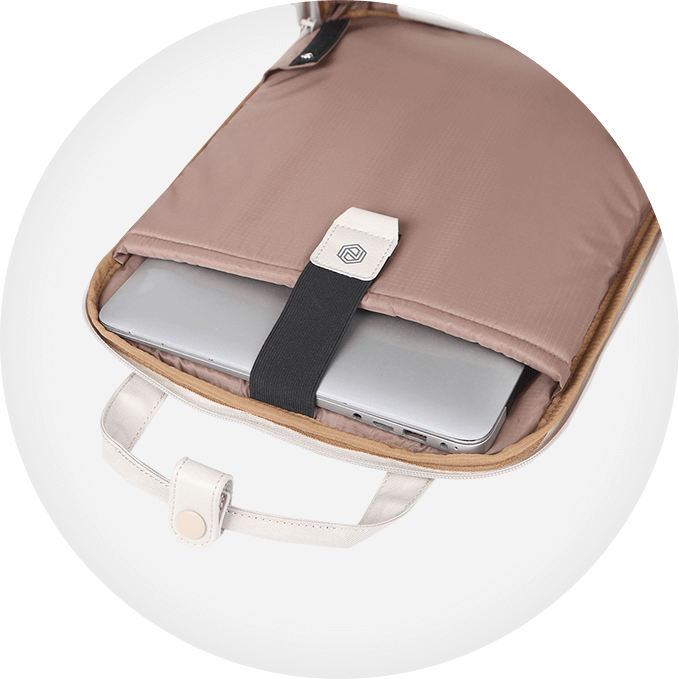 Secure Your 15.6″ Laptop
This eco-friendly backpack features a padded sleeve to protect your 15.6" laptop from damage and scratches. It can also be used to house other electronic devices, such as a tablet or an e-reader.

Keep It Smart, Keep It Organized
No more endless digging through your bag. Equipped with lots of organizational pockets, the Eclat Re:Life Smart Backpack allows you to keep your cards, pens, and other small necessities neatly in place.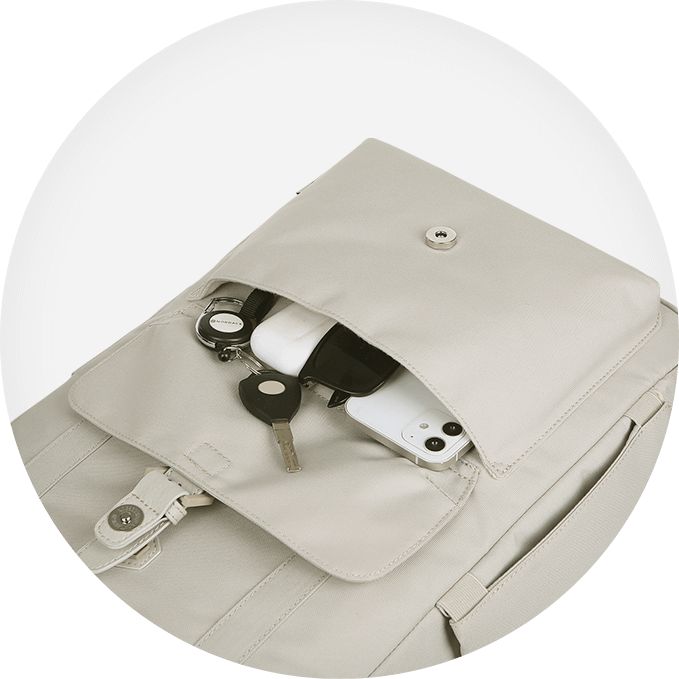 Grab Your Things In Seconds
Thanks to the quick-and-easy-access front pockets, you'll always know where to find your essentials instantly — even when you're in a hurry.

Hydration Is Key
Whether you're venturing out to the beach or taking a walk in the park, the water bottle pocket makes it easy to stay hydrated all day long. Stretchy and expandable, it can also be used to hold your umbrella.
Safeguard Your Belongings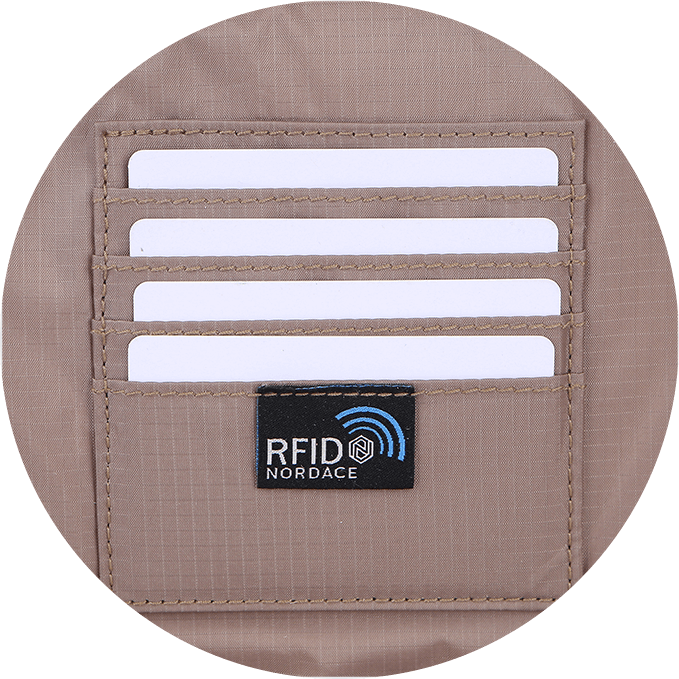 Perfect RFID Protection
The Eclat Re:Life Smart Backpack comes with plenty of RFID-blocking pockets to protect your sensitive data stored on identity cards, debit and credit cards from electronic pickpockets.

Your Safety First
With the anti-theft pocket, you'll have complete peace of mind knowing your important belongings are taken care of every step of your way. It is the best secret hiding space for your wallet and phone.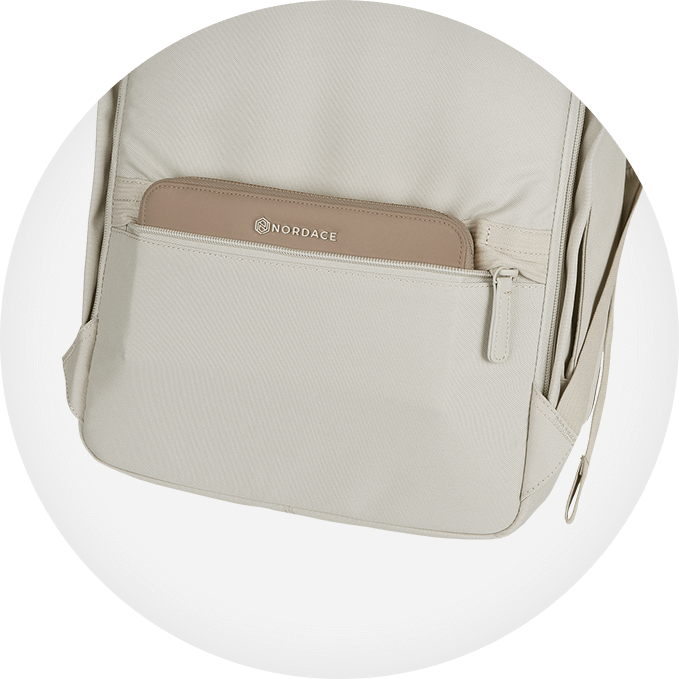 Designed to Make Your Life Easier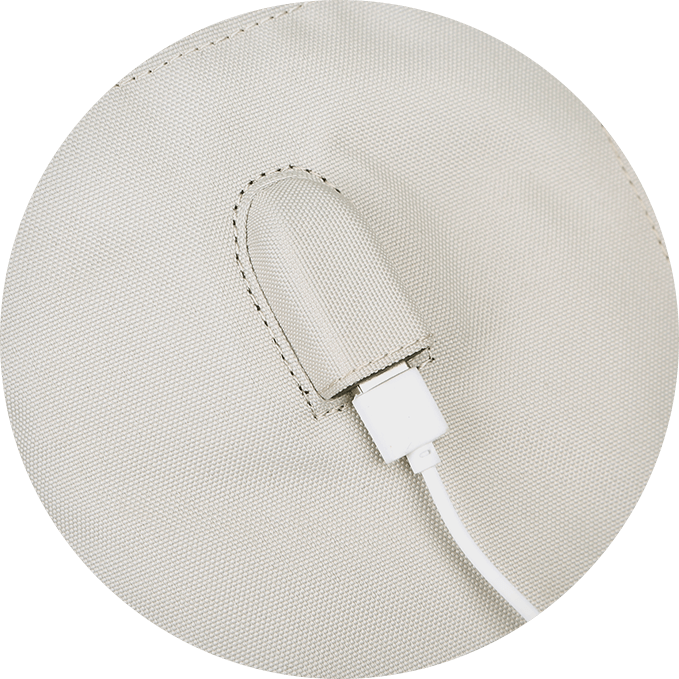 Power Up On The Go
The built-in USB charging port will keep you connected, so you can stay productive when you're out and about.

Keep Keys Handy
Attach your keys to this retractable key leash inside the front pocket and rest assured that you will never misplace your car or home keys again.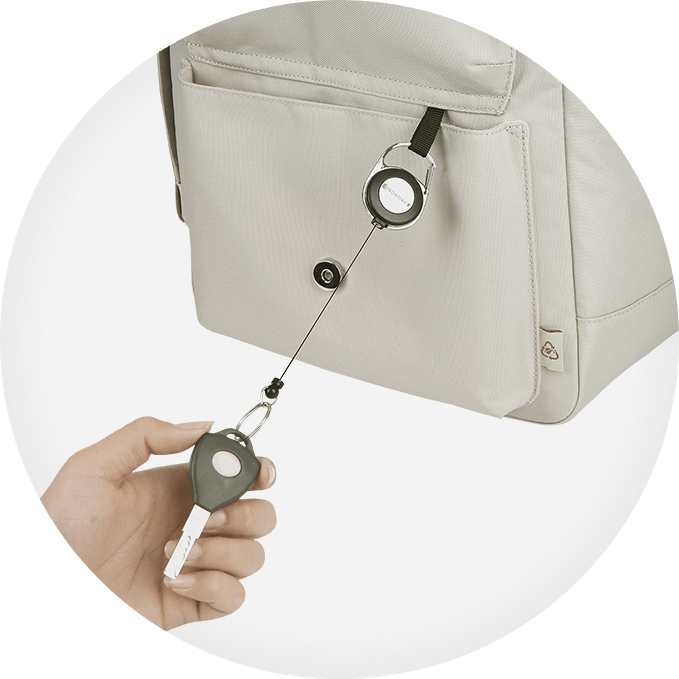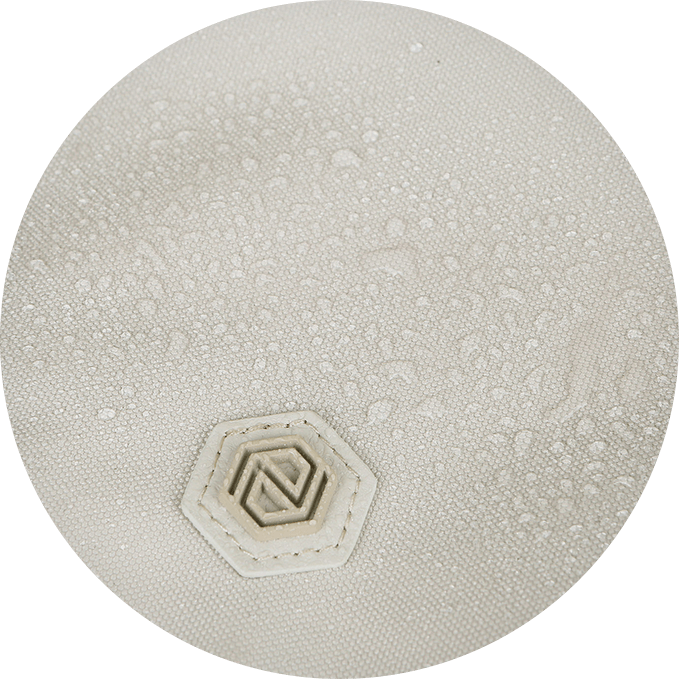 Built To Last
Who said sustainable products can't be durable? Lightweight and water-repellent, the Eclat Re:Life Smart Backpack will always keep your travel essentials dry and intact.
Made for Ultimate Comfort

Best Shoulder Comfort
Ergonomically designed to hug your shoulders, these straps are well padded and cushioned to help reduce the loads. They are also adjustable to ensure a perfect fit.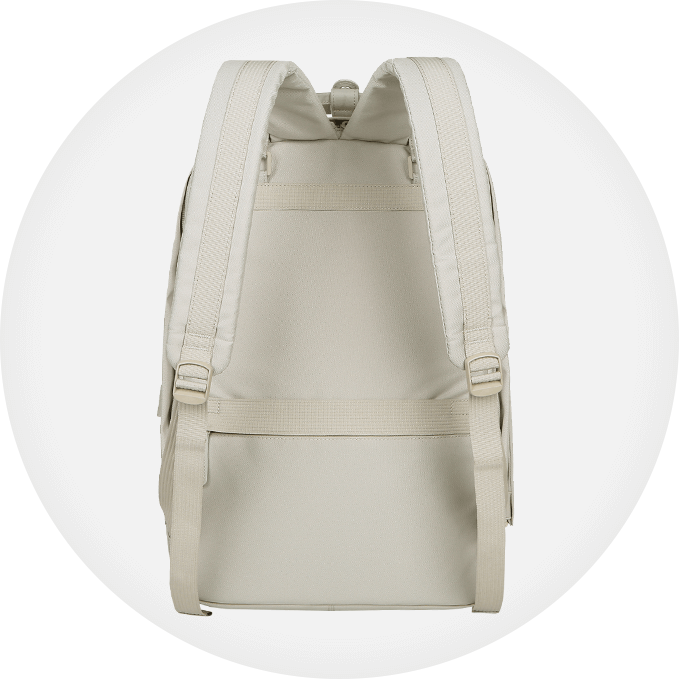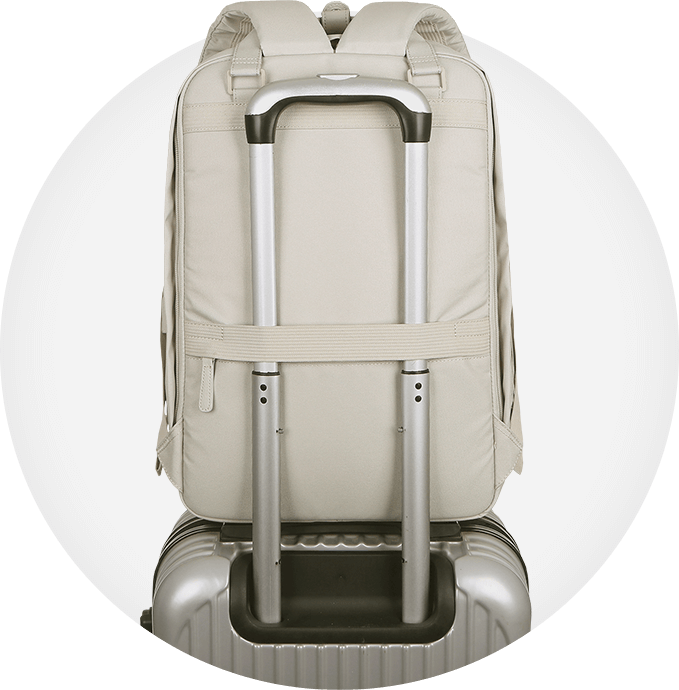 Made To Move
Make traveling easier and enjoy the hassle-free mobility by sliding over the trolley sleeve to the handle of your rolling suitcase.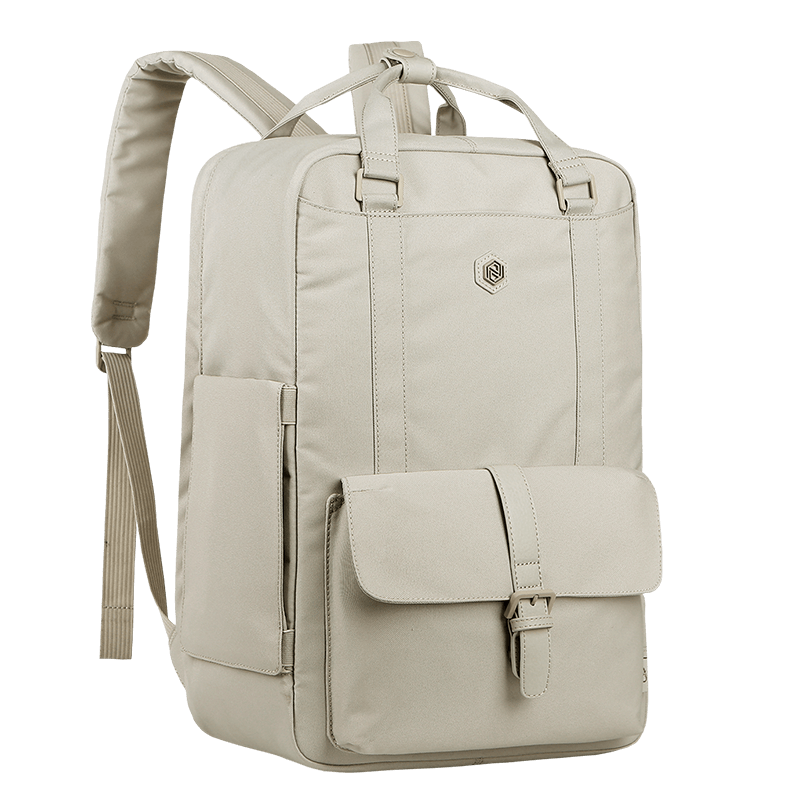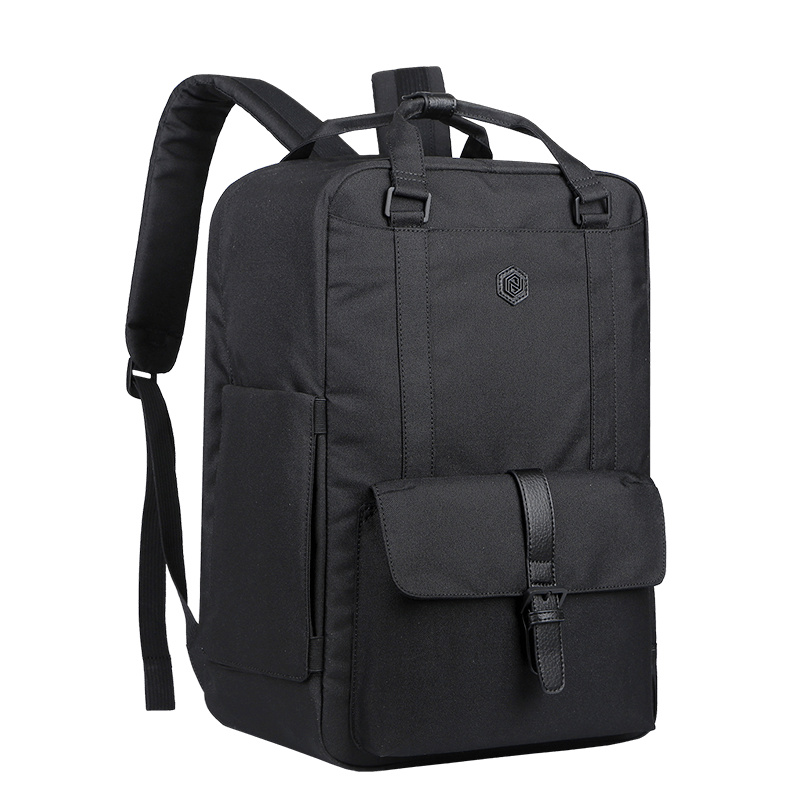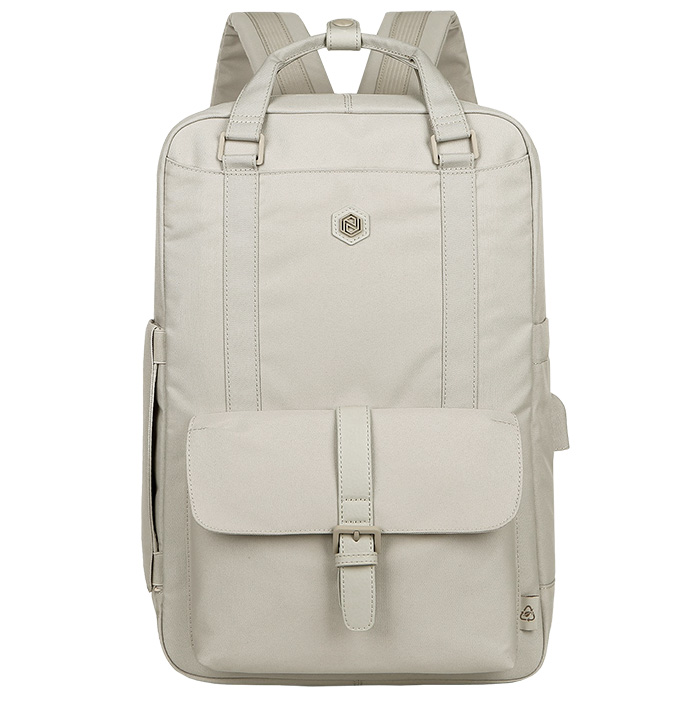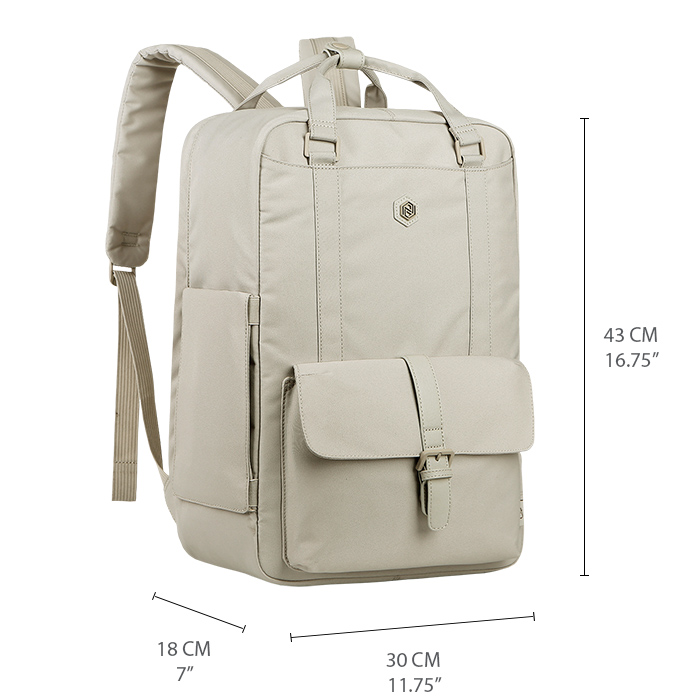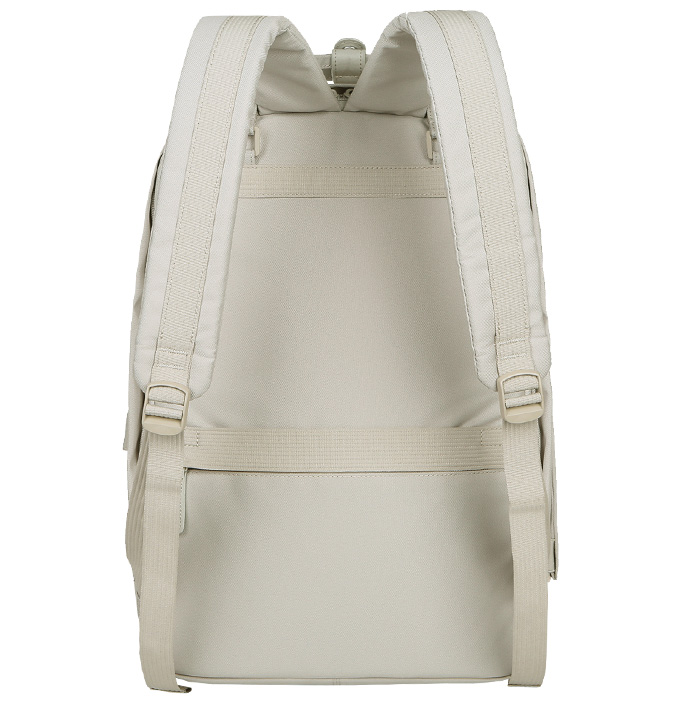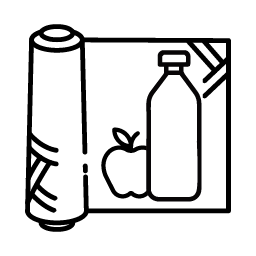 Made with REPREVE ® polyester 600D & Vegatex ™ biobased leather

Weight only 0.86 KG (2 LBS)

Laptop compartment fits 42.5 X 28.6 CM (16.75″ X 11.25″)

Keep water out with water-repellent fabric

Water bottle pocket (1000 ML)

Fits in overhead bin & under the seat

External USB port (no power bank)

19.5 L volume