NORDACE
Aerial Infinity
Flap Backpack
Welcome to the future of backpacks!
The ultimate accessory for the modern, stylish, and discerning traveler.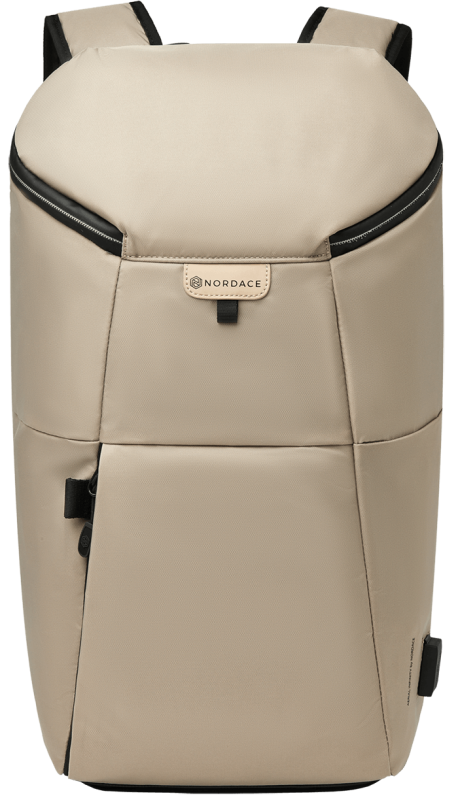 Are you tired of settling for backpacks that don't quite meet your needs? 
Do you find yourself compromising on style, comfort, or functionality when it comes to your daily essentials? 
It's time to break the cycle of settling and start manifesting your best life with our smart flap backpack with a futuristic design.
With Nordace Aerial Infinity Flap Backpack, you'll have access to a world of new experiences. 
Not only have we designed our backpack with an outstanding look that is sure to turn heads, but we've also packed it full of smart features that make traveling a breeze. From the spacious main compartment to the built-in charging port, you'll have everything you need to be prepared for anything that comes your way.
Packsmart System
Nordace Aerial Infinity Flap Backpack provides resources and support to help you feel equipped to take action, whether you're packing for a trip or commuting to work.
Don't Let Disorganization Hold You Back
This backpack helps you gain convenience, organization, and style with its sleek design and ample storage space. It's perfect for the modern traveler who wants to look good and stay organized.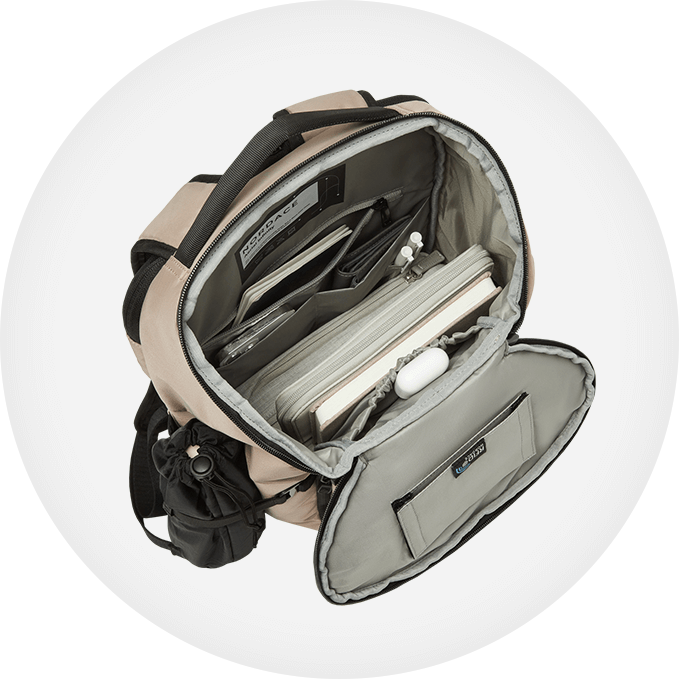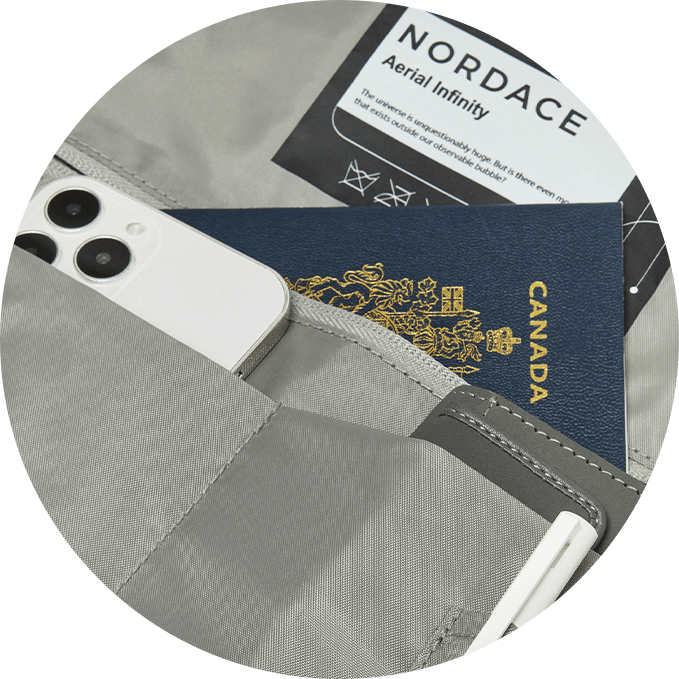 Stay Efficient on the Go
The packsmart system makes packing a breeze, helping you keep your essentials within easy reach. The different compartments, pockets, and sleeves make it easy to find your belongings when you need them.

Protect Your Laptop with Ease
When it comes to traveling with your laptop, you want to make sure it's protected from bumps, scratches, and other potential damage. With our backpack's advanced protection system, you can rest assured that your device will be safe and secure, no matter where your travels take you. It features a dedicated padded compartment that is specially designed to hold laptops up to 15' in size.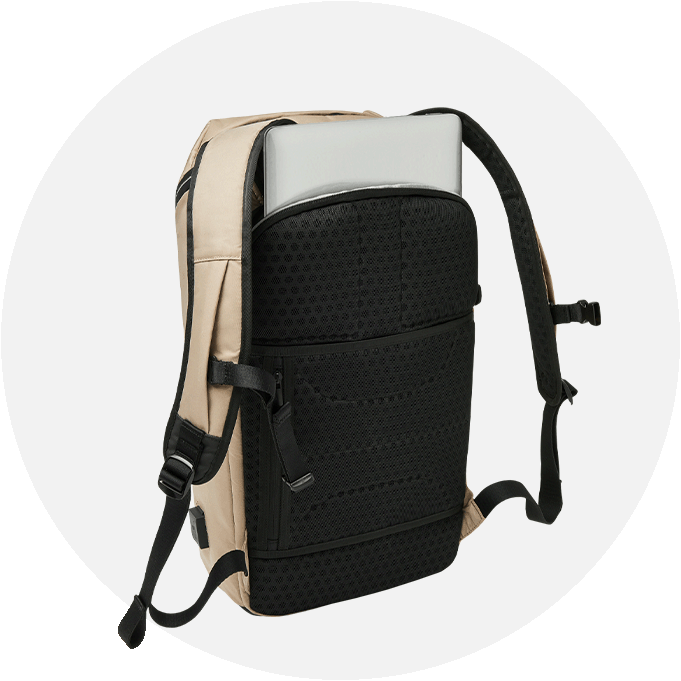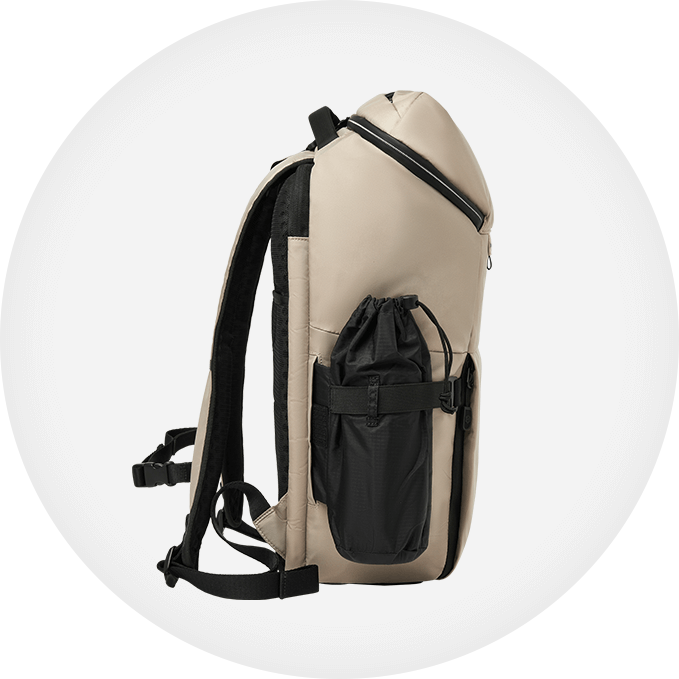 Take Control of Your Hydration
Focus on your travel without worrying about keeping track of your water bottle. The dedicated water bottle pocket allows you to keep your hands free while keeping your drink close at hand.
Safeguard Your Belongings
With Nordace Aerial Infinity Flap Backpack you'll receive a backpack that is designed to meet your every need, as well as a range of exclusive benefits that are sure to enhance your travel experience.

The Peace of Mind You Need
Don't let worries about the safety of your belongings hold you back from reaching your travel goals. Nordace Aerial Infinity Flap Backpack has been designed with a hidden pocket to help you meet your needs for safety and security on the go.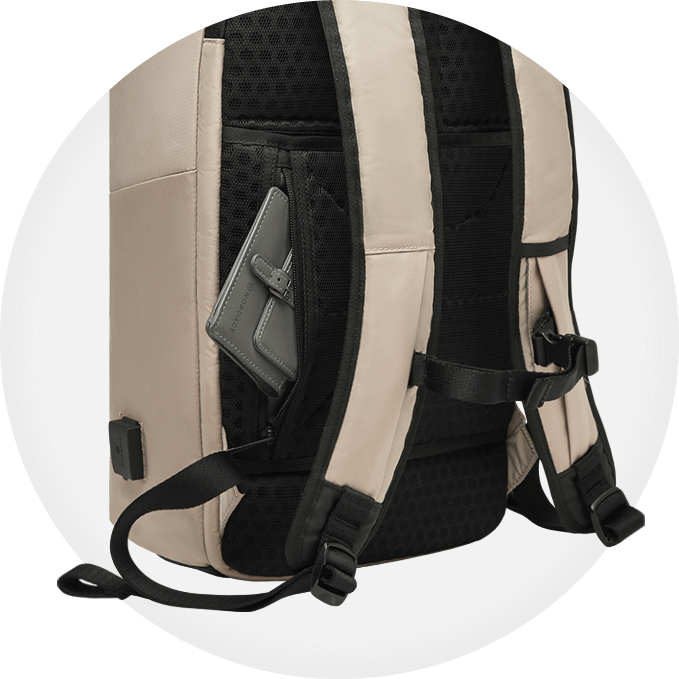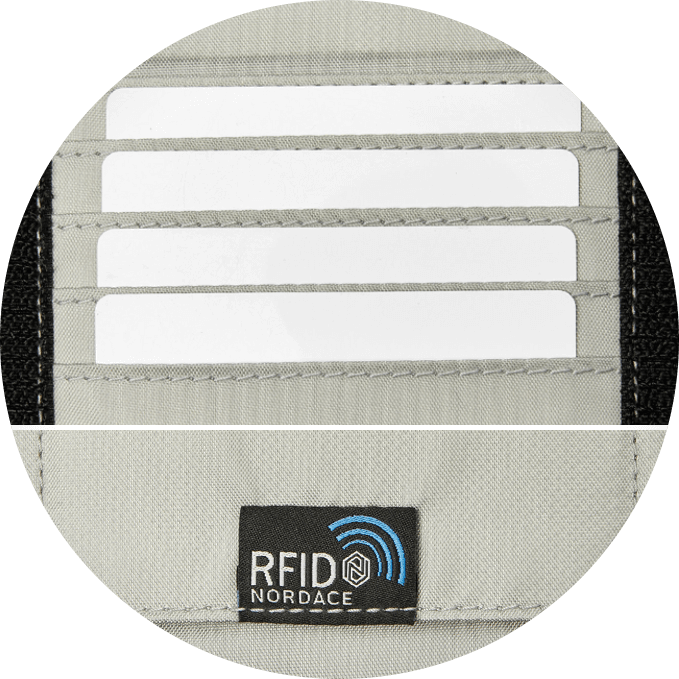 Keep Your Personal Information Secure
In a world where contactless payment methods are becoming more and more popular, the risk of electronic pickpocketing is also on the rise. With our backpack's RFID-blocking technology, you can rest assured that your credit card and passport information are safe and protected from unauthorized scanning.
Designed to Make Your Life Easier
Our backpack is designed to help you feel capable and confident in your ability to take on any adventure that comes your way.

Stay Connected and Strengthen Your Relationships
At Nordace, we understand the importance of staying connected to your loved ones. That's why we've created the Nordace Aerial Infinity Flap Backpack with a built-in USB charging port, to help you stay in touch with the people who matter most to you.
How to use?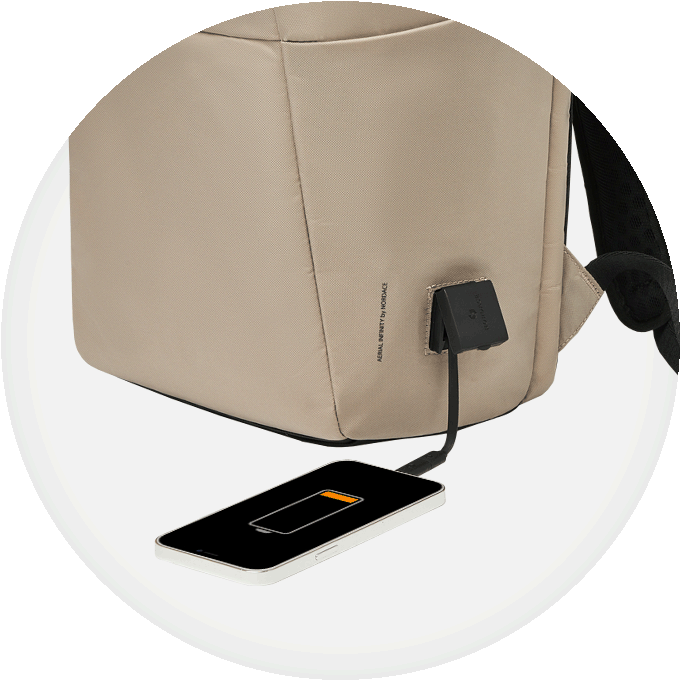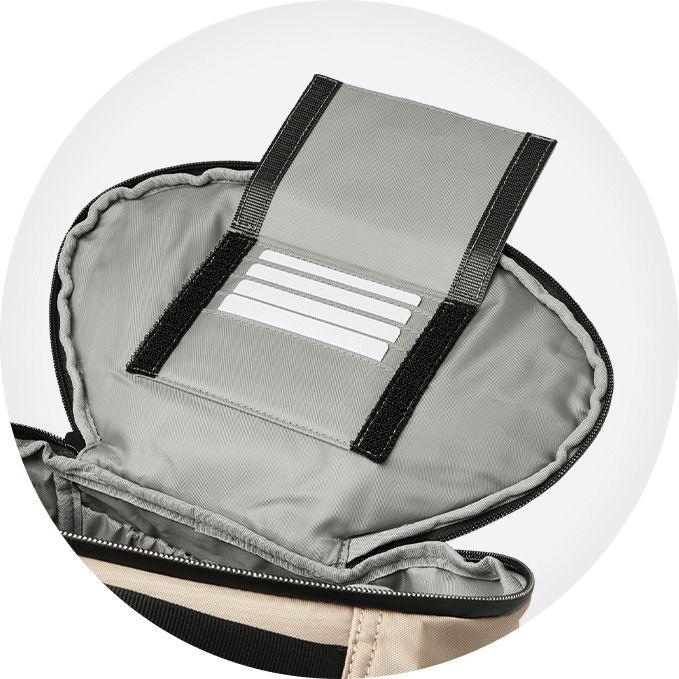 Enhance Your Daily Routine
With Nordace Aerial Infinity Flap Backpack, you'll be able to enjoy the freedom of accessing your important cards quickly and easily, without the need for fumbling through your bag. This feature helps you stay organized and efficient, whether you're traveling, commuting to work, or simply running errands.
Made for Ultimate Comfort
Start experiencing the difference that our backpack can make in your life. Your next adventure is just a purchase away!

You'll Love How It Feels
Are you tired of uncomfortable backpacks that weigh you down and leave you feeling fatigued? It's not your fault – you just haven't had the right backpack yet. Nordace Aerial Infinity Flap Backpack features adjustable, padded shoulder straps that make carrying a heavy load much easier.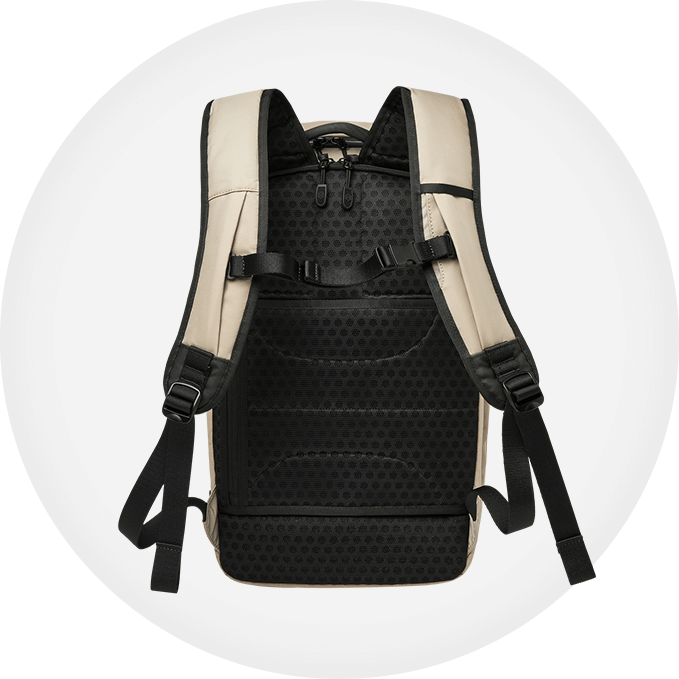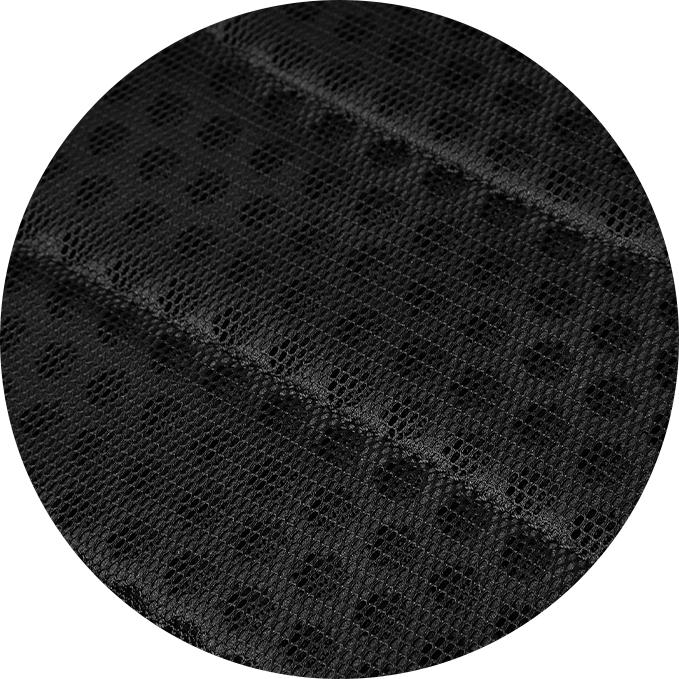 Prioritize Comfort
We understand that when it comes to comfort, every detail counts. That's why our backpack is also designed with breathable mesh on the back panel that prevents overheating, making it comfortable to wear for extended periods. Each time you use the backpack, you'll reinforce the belief that you are a traveler who values quality, functionality. and comfort.

Experience Convenience & Style
Don't settle for an uncomfortable, disorganized backpack when you can upgrade to the Nordace Aerial Infinity Flap Backpack and revolutionize the way you travel. Order yours today and see for yourself how our backpack can make all the difference in your travel and commute.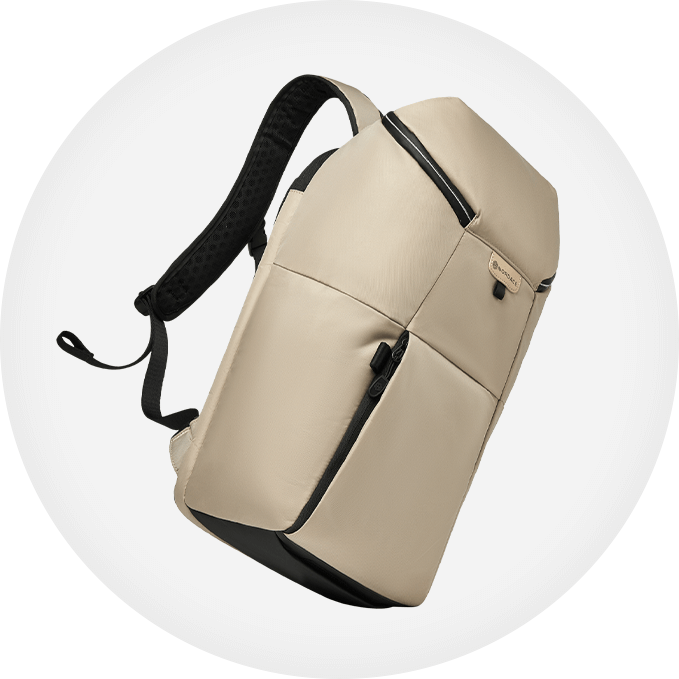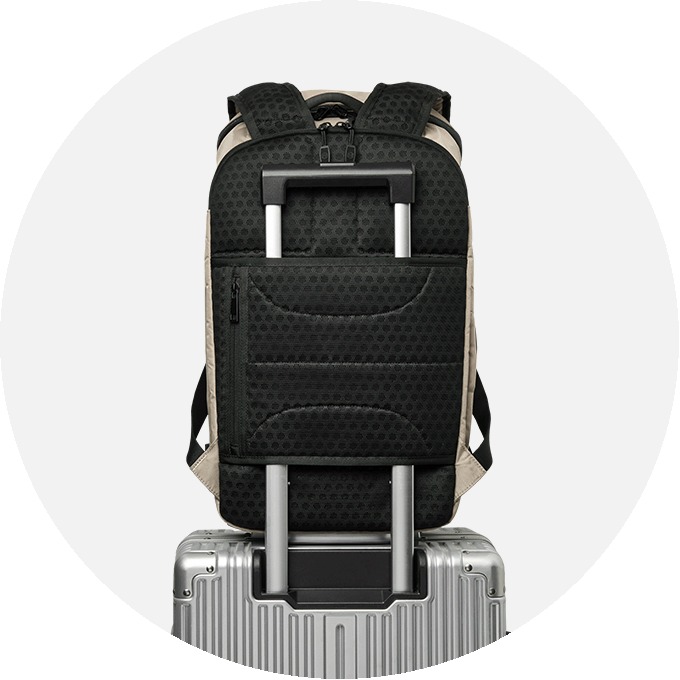 Achieve Your Travel Goals
Do you usually juggle multiple bags at the airport, struggling to keep everything together while making your way through security and boarding your flight? Nordace Aerial Infinity Flap Backpack was designed with a luggage strap that attaches securely to the handle of your suitcase. This allows you to effortlessly transport your backpack along with your luggage.
Don't miss out on the opportunity to elevate your travel experience with Nordace Aerial Infinity Flap Backpack.
Take the first step towards stress-free travel!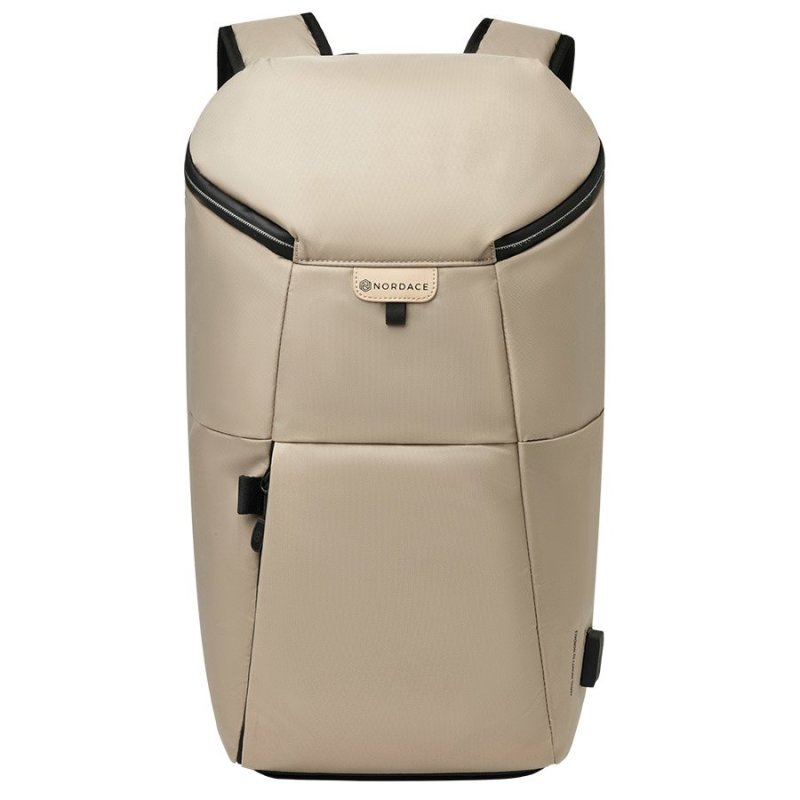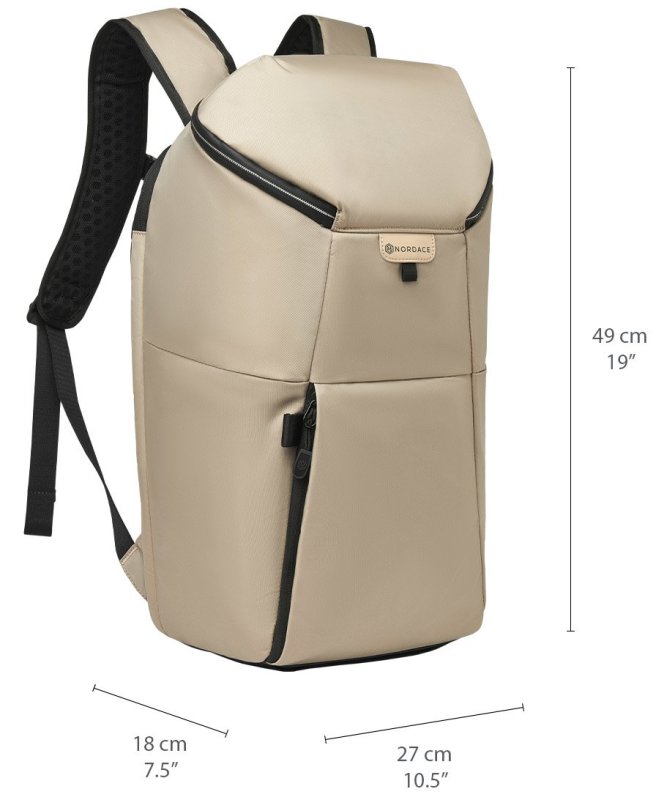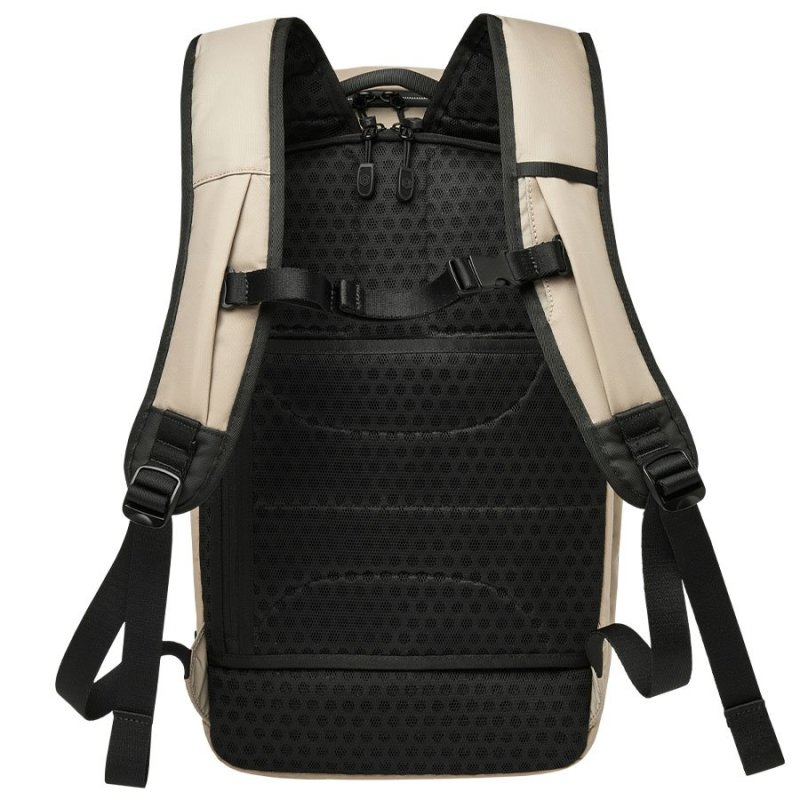 Made With Polyester & Micro-Fiber Vegan Leather

Weighs Only 1 kg (2.2 lb)

Laptop Compartment Fits 40 X 27 cm
(15.5" x 10.5")


Keep Water Out With Water-Resistant Fabric

Water Bottle Pocket (1500 ml)

Fits In Overhead Bin & Under The Seat

External USB Port (No Power Bank)

22L Volume