All day comfort, no matter the activity
Not to brag about it, but you can wear this T-shirt in all conditions all year round. Crafted from Merino wool fiber, which is naturally breathable, quick-drying, and anti-bacterial, our T-shirt absorbs body moisture and evaporates it before it turns into smelly sweat. This means you'll be able to wear it again and again for several days and it won't smell. Can there be a better choice for travelers?
Dries Fast
Destroys Odours
Feels Soft
Regulates Body Temperature
Doesn't Wrinkle
Packs Easily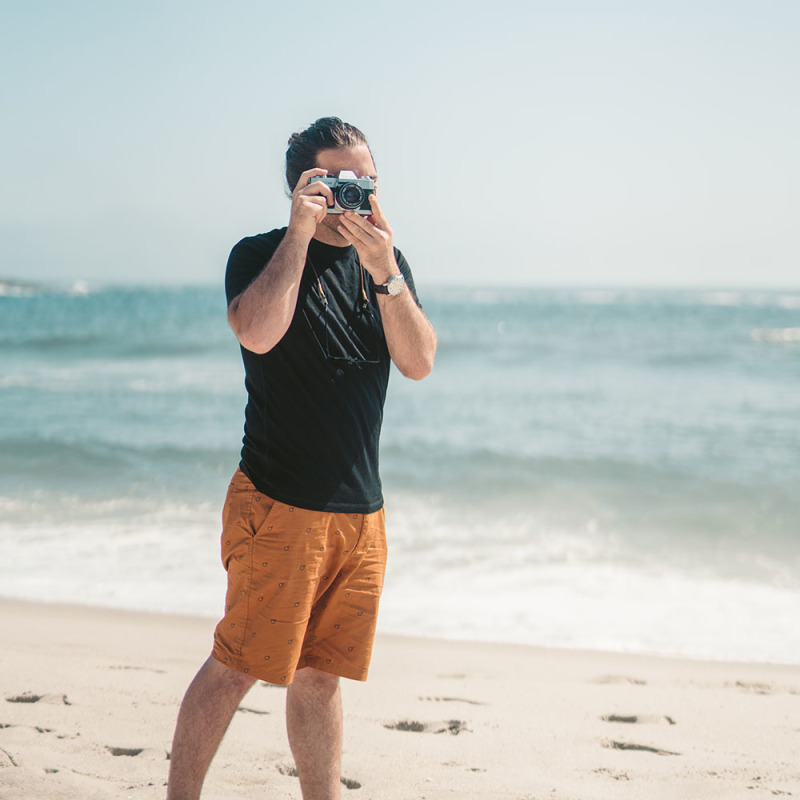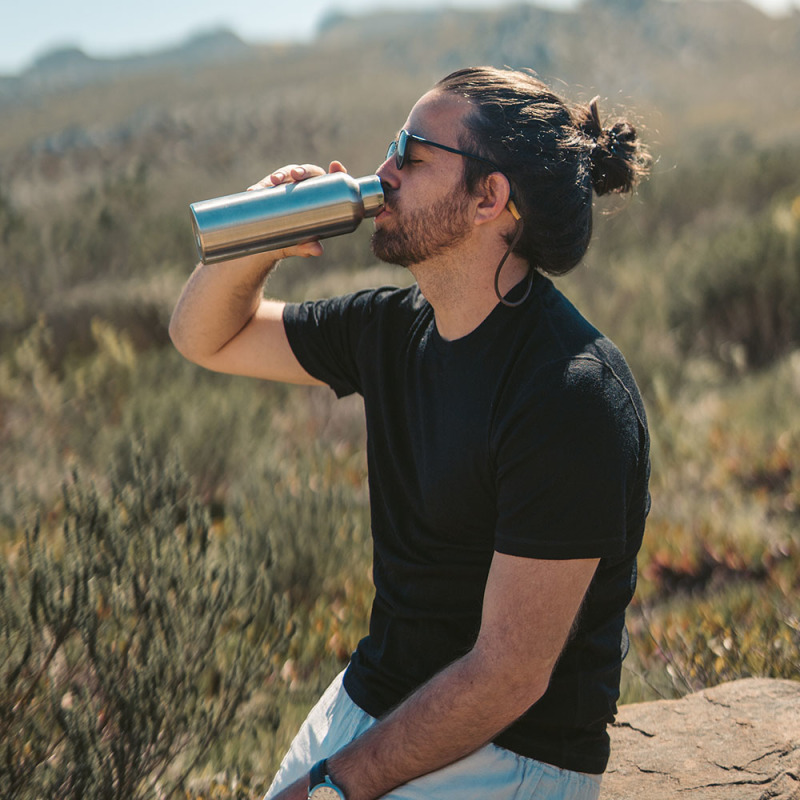 High-performance. Built for all seasons
Keeps you breezy and dry when it's hot and warm when it's cold.
Regulates body temperature which makes it comfortable all-year round.
Wicks moisture away from your skin before it starts smelling.
You can wear it for days in a row without washing it.
Moves with you, keeps its shape and doesn't wrinkle.
Feels luxuriously soft against the skin. No chafing. Just comfort.
Good for the planet, good for you – 100% natural.
Features a simple, timeless design that goes with anything.
Nature's super fiber
Adaptive & Thermo regulating
Yes, you can wear wool in the summer, too if it is Merino. A true wonder material, Merino wool is not like any other fiber. Naturally thermoregulating and breathable, it keeps your body dry and cool on warm, humid days and warm and cozy during sub-zero days.
On hot days, Merino wool fibers draw moisture away from your skin allowing you to feel cool and comfortable. On cold days, the fibers retain the moisture in small air pockets to keep you warm.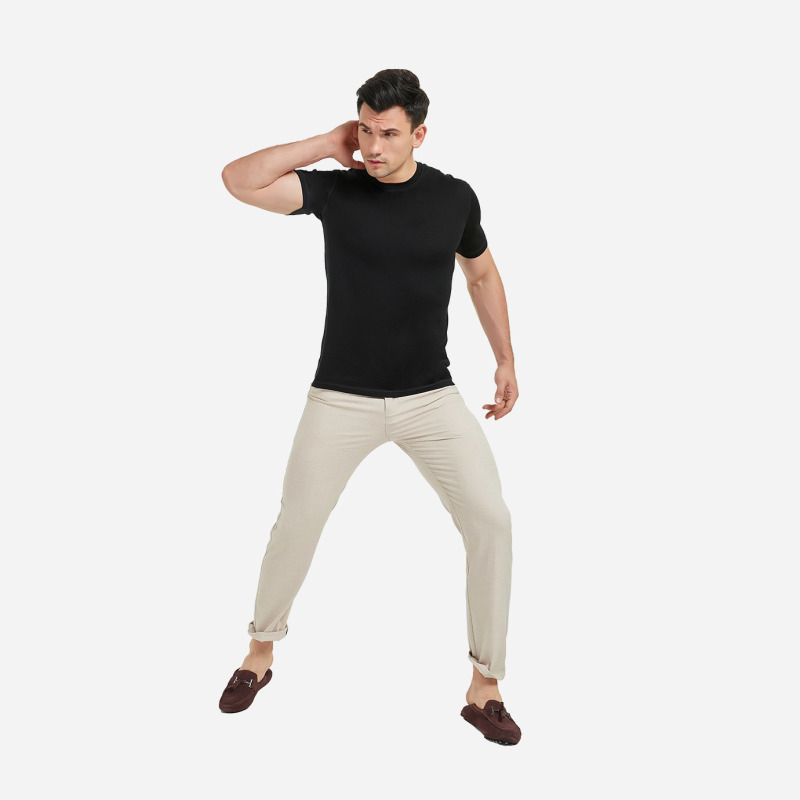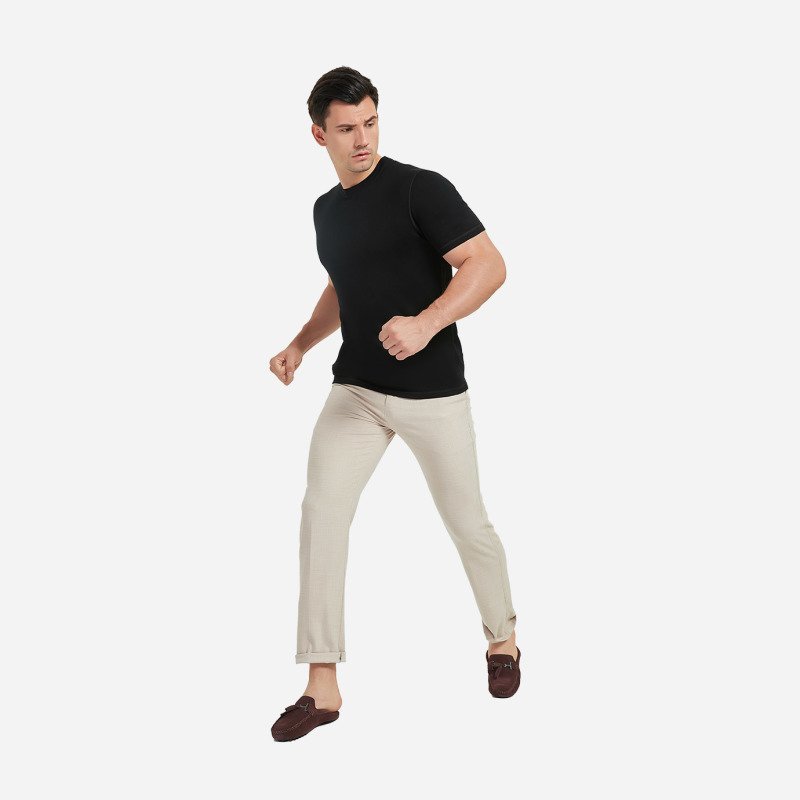 Ultra-lightweight it lets you move
Imagine wearing the same T-shirt on a summer hike and on a ski trip. From traveling to hiking, camping, running, cycling, snowboarding, or going to the gym, this will be your favorite T-shirt to support all your year-round activities.
Ideal for: Spring/Summer/Fall/Winter

Anti-Bacterial
Wear it more. Wash it less. Smell better. Merino wool's ability to absorb moisture leads to another benefit – it doesn't create the proper environment for bacterial growth which means it locks away odours. Don't sweat it! We've got you covered no matter the weather.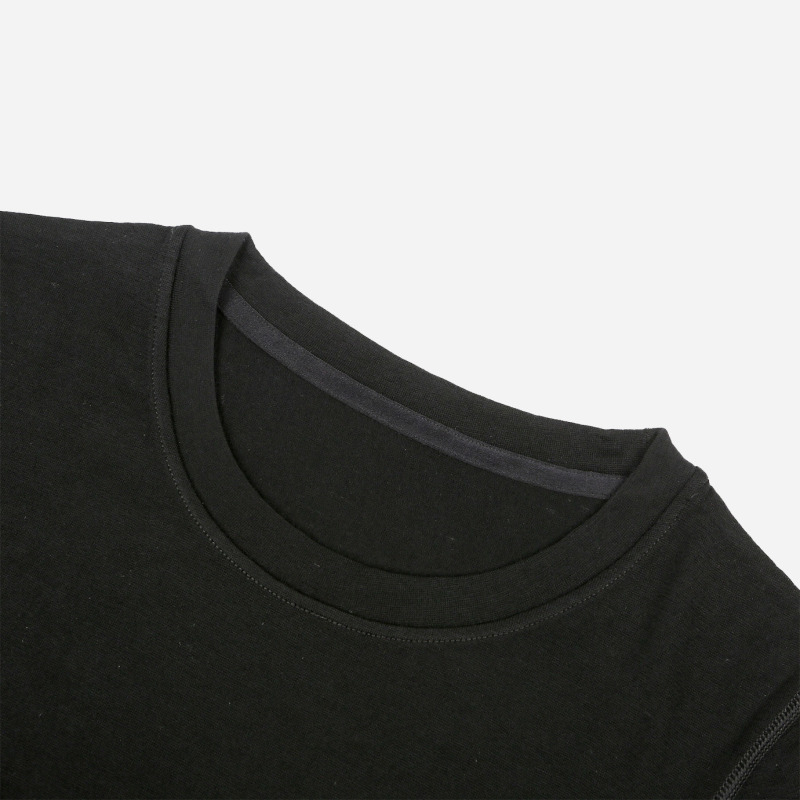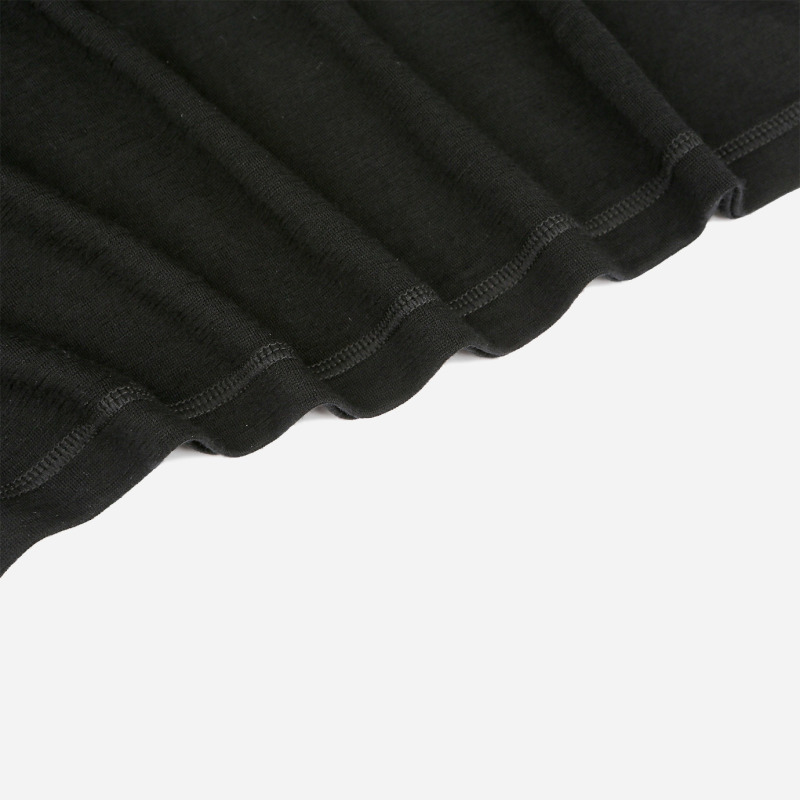 Wonderfully soft
Because the Merino wool fibers we use are thinner and finer than human hair, with a diameter of only 17.5 micron, they create a pleasant sensation that you'll love on your skin.
By and for travelers

Allows to save luggage space
Pack smarter and save space for souvenirs with lightweight clothes you can wear on repeat without having to wash them after every wear.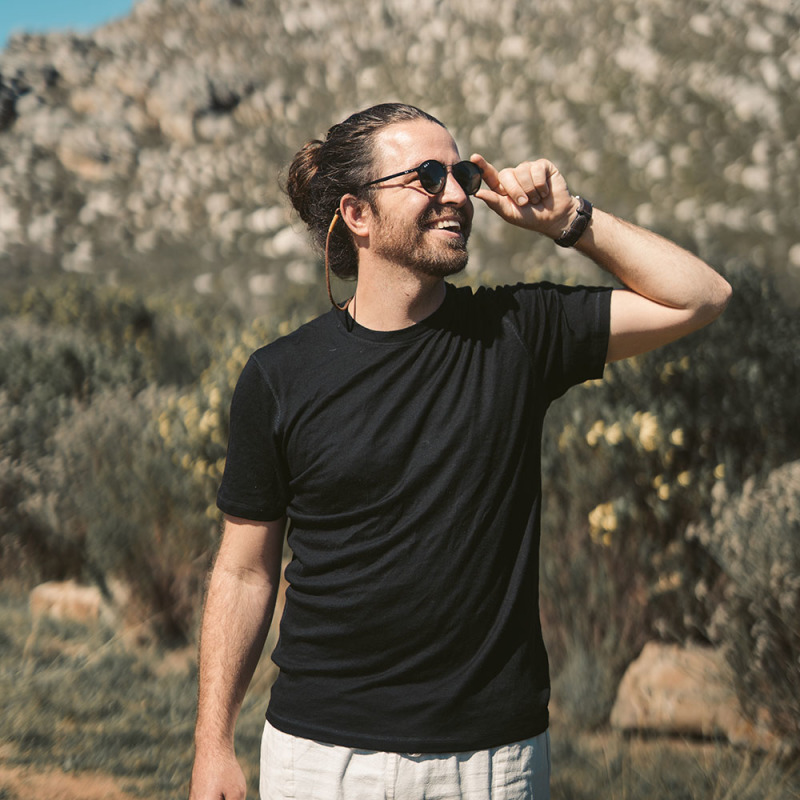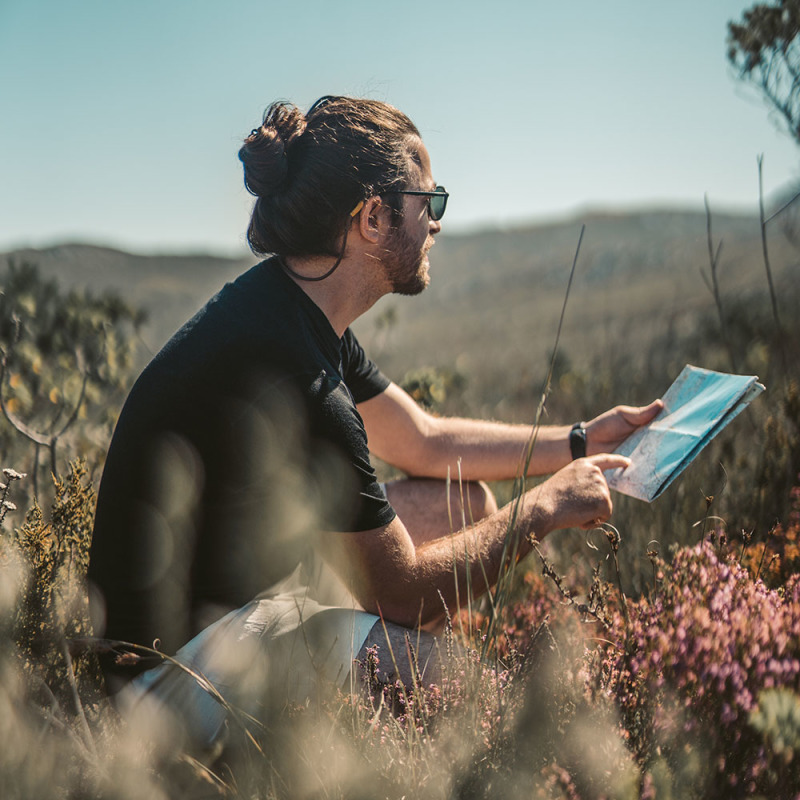 Saves time & money
What you need, when you need. Less washing, more money and time for you to explore. Pack lighter and avoid luggage airport fees.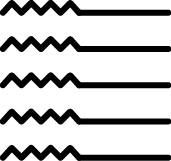 Wrinkle-resistant
Designed to look as good as it feels, it doesn't wrinkle and it's perfect for when you need some extra style.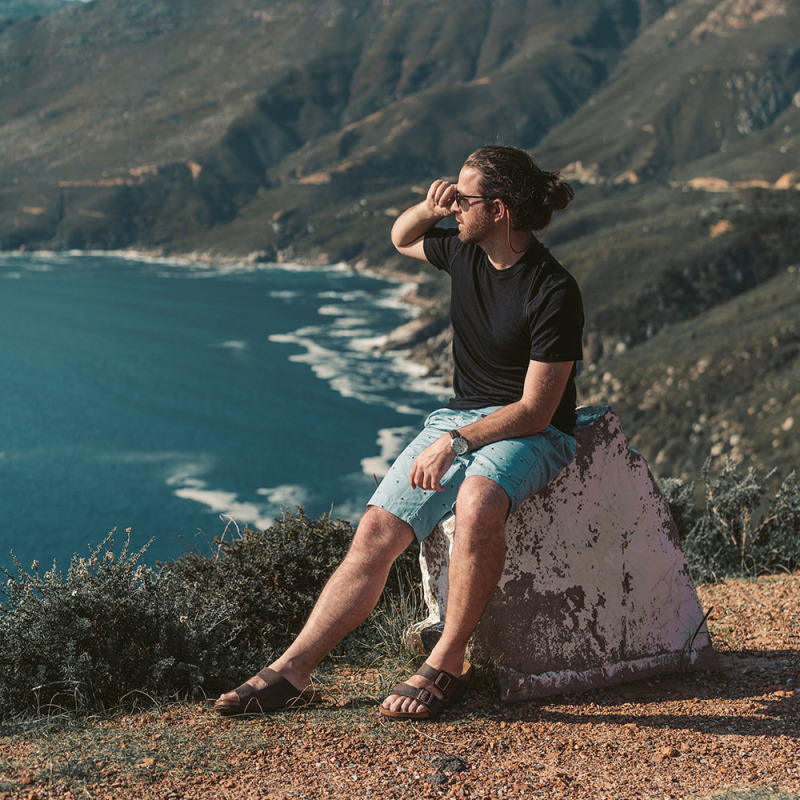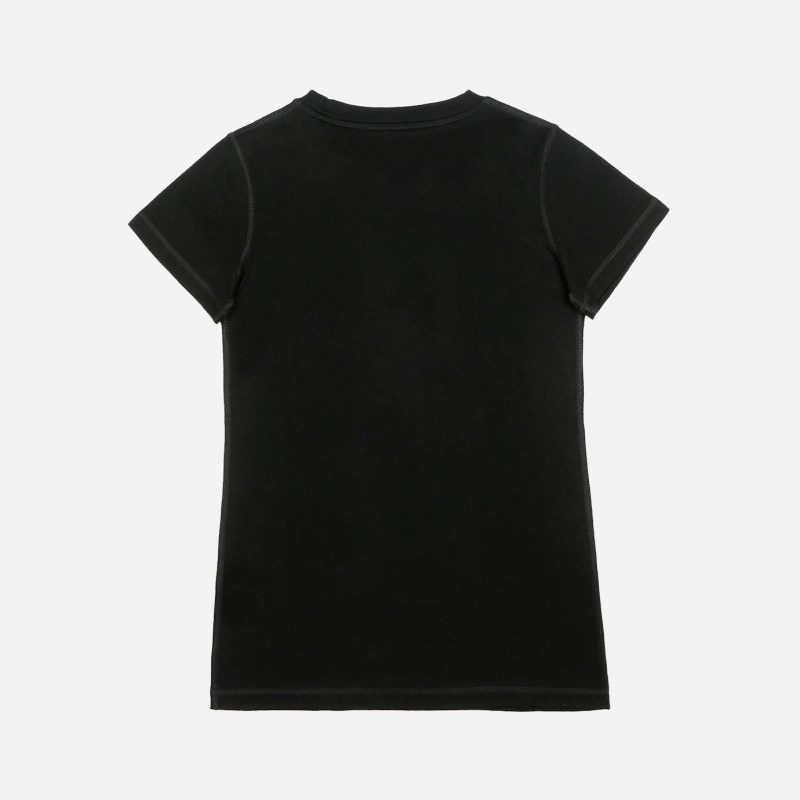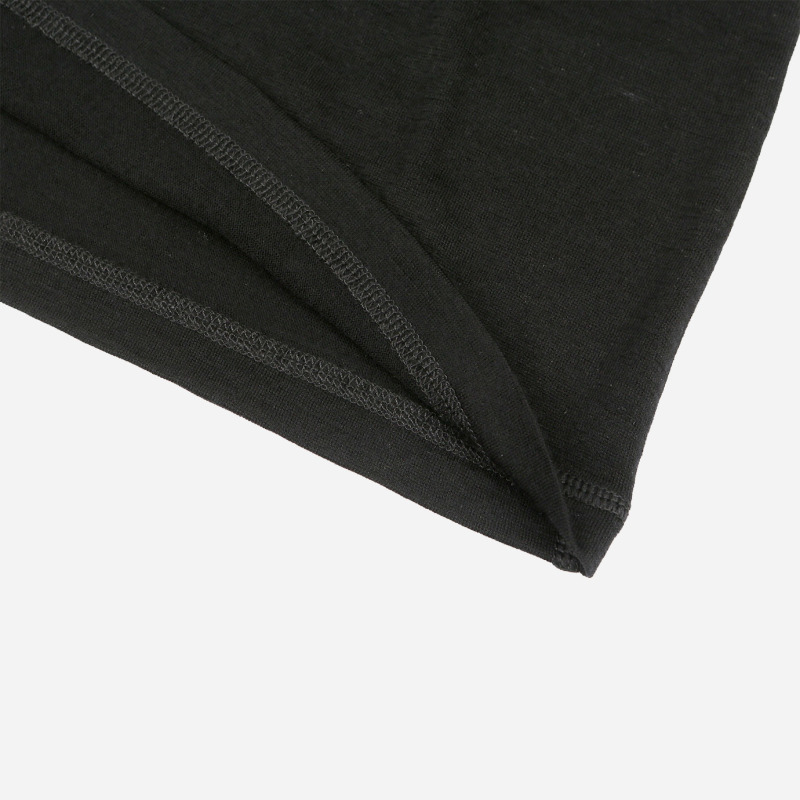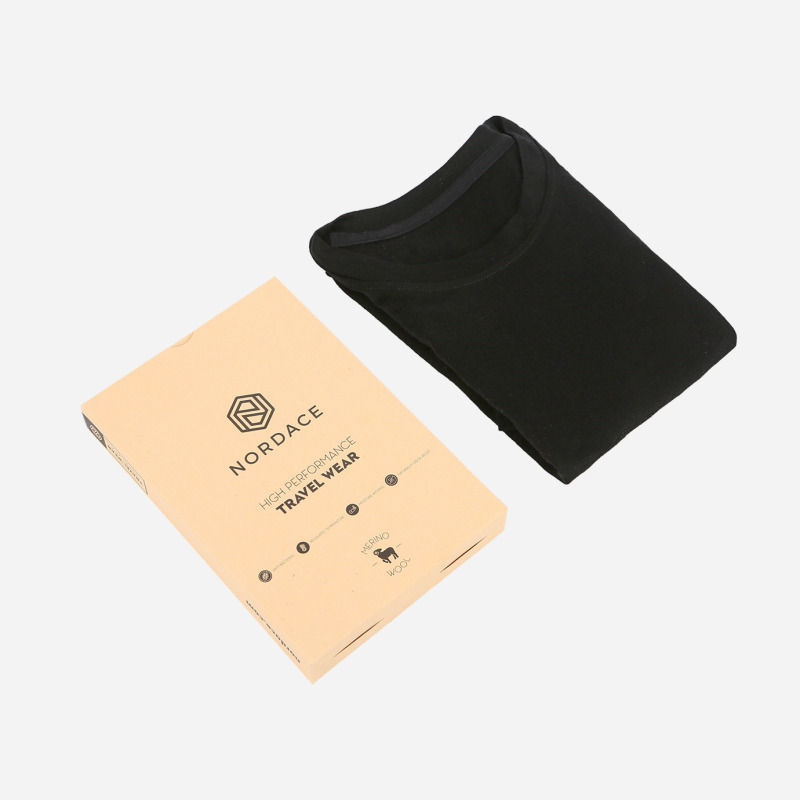 This is how we do it
We use only the highest-quality Merino wool fibers
We care about the world around us, and our partners adhere to our standards of sustainability and quality
We designed this T-shirt with maximum attention to detail, comfort, and durability
The simple, timeless style makes our T-shirt a great clothing piece for years to come
We want everyone to enjoy the performance of natural fibers and we guarantee your 100% satisfaction
Our T-Shirt Is Easy to Care For
You can wear it for days without washing it. However, when it's time for a quick refresh, we recommend machine-washing it inside out on a gentle cycle in warm or cold water. Lay it flat to dry – it won't take much until it's ready to wear again.