NORDACE
Roto Foldable
Backpack
Your extra backpack, whenever you need it.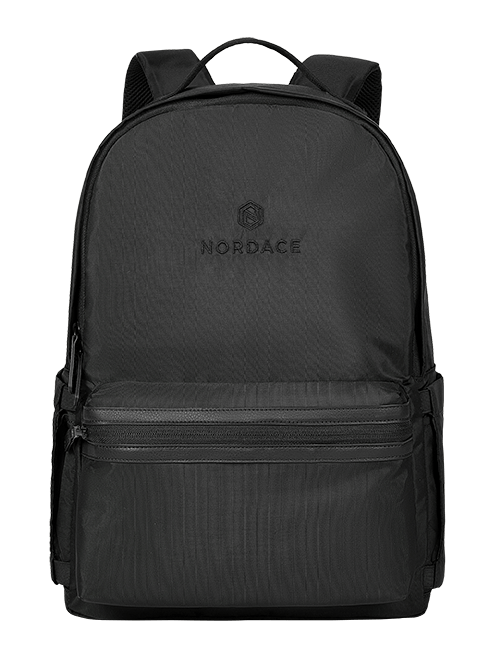 Lightweight, portable, and effortlessly versatile, the Roto Foldable Backpack takes up minimal space in your carry-on when folded and unfolds to reveal a stylish and spacious pack. You'll never be caught off guard when you need an extra storage solution on the go.
Perfect for anyone and any type of activity, from travel to every day use, this thoughtfully designed foldable backpack offers just the extra amount of space when you need it the most. Use it when shopping, sightseeing, exploring the outdoors or enjoying a day at the beach. Crafted from durable, water-resistant material, it is designed to go everywhere and last throughout years of exploring.

Packs Down Small
Spacious enough to carry your essentials, yet super portable, it compresses into a tiny pouch and fits anywhere. Simply toss it in your carry-on bag and unfold it in seconds whenever you need to carry extra things. Never leave home without it.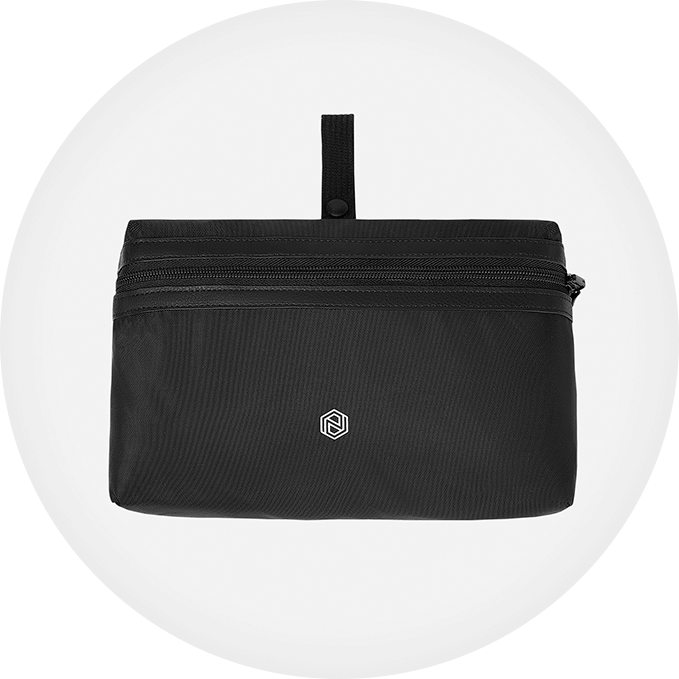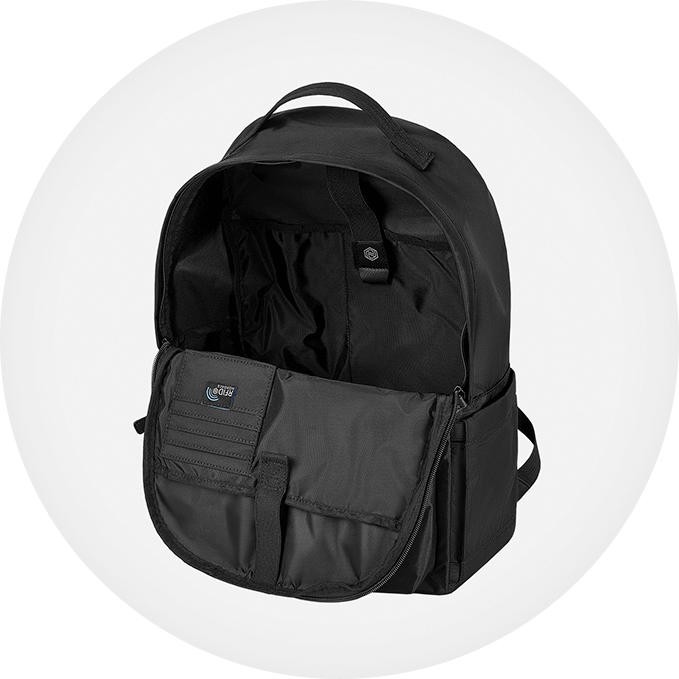 Everything's on Hand
Compared to traditional packable backpacks with only one compartment, this one has interior and exterior pockets to easily organize your essentials.

Always Online
Pack for the entire day away. The Roto foldable backpack features a dedicated laptop compartment to keep your 15" device in place and easily accessible when you're on the move.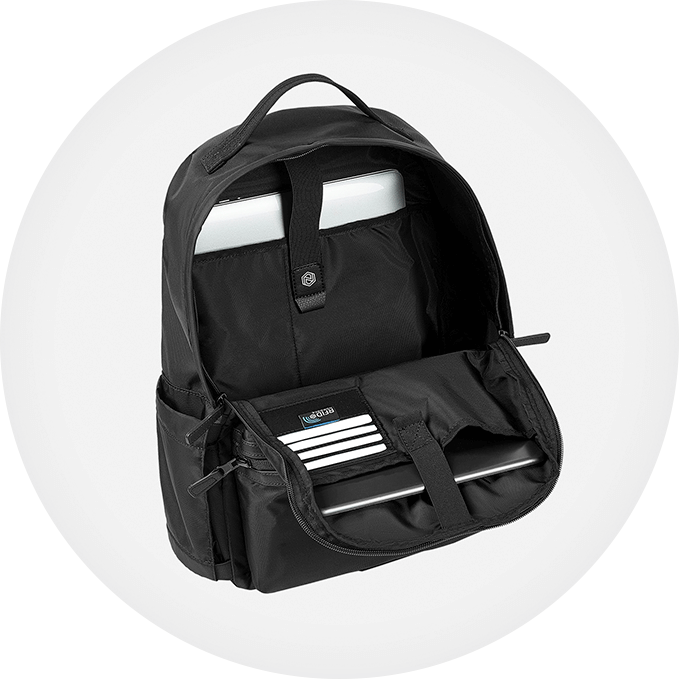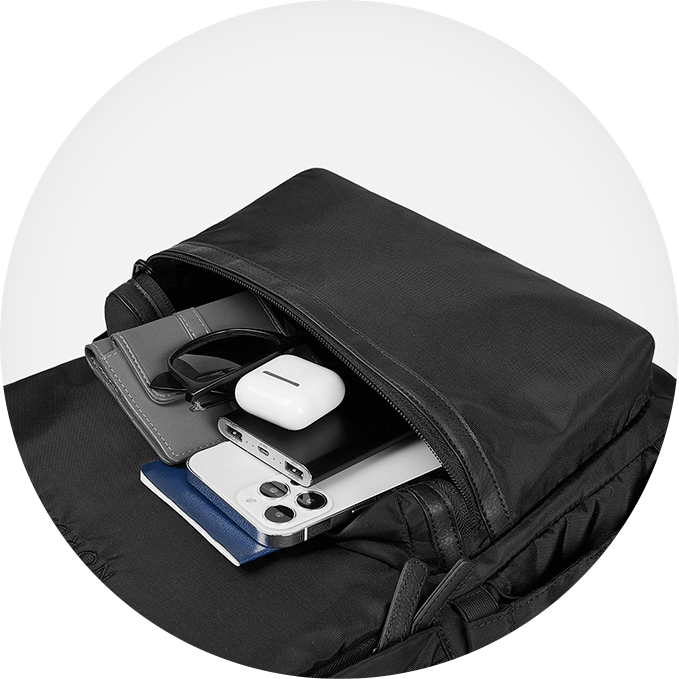 Easy Access, Easy Life
When you need even more storage space, the smart front zipper pocket lets you keep all those pretty little things easily accessible.
Safeguard Your Belongings

Keep Thieves at Bay
Wandering the bustling streets of a big city? You can safeguard your wallet, documents, cash, and other valuables in the anti-theft pocket.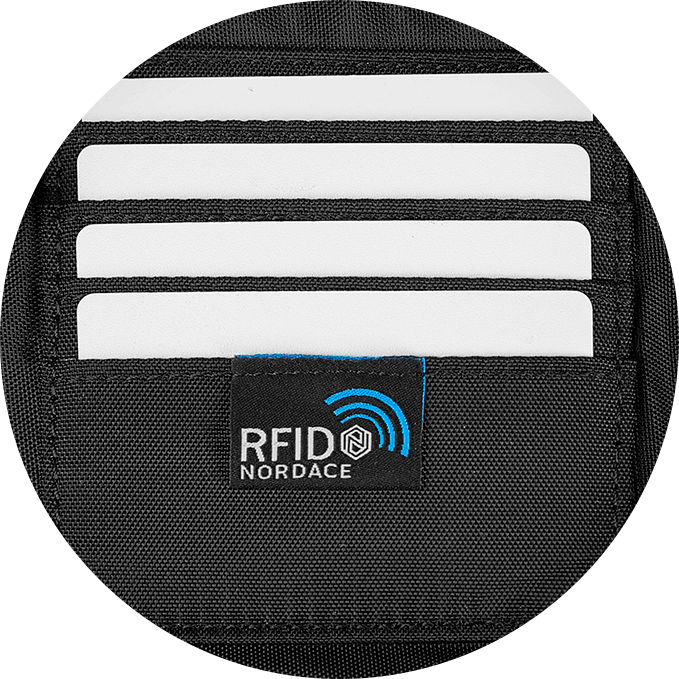 Virtually Safe and Sound
If a thief can't open your bag, it doesn't mean they can't steal your money. With electronic pickpocketing on the rise, protecting sensitive credit card information is easier with this Roto foldable backpack thanks to its RFID-blocking card slots.
Designed to Make Your Life Easier

All-Day Hydration
Don't forget to take your bottle of water with you and stay hydrated. Simply use the exterior dedicated pockets to keep it in place and grab it quickly when the thirst hits.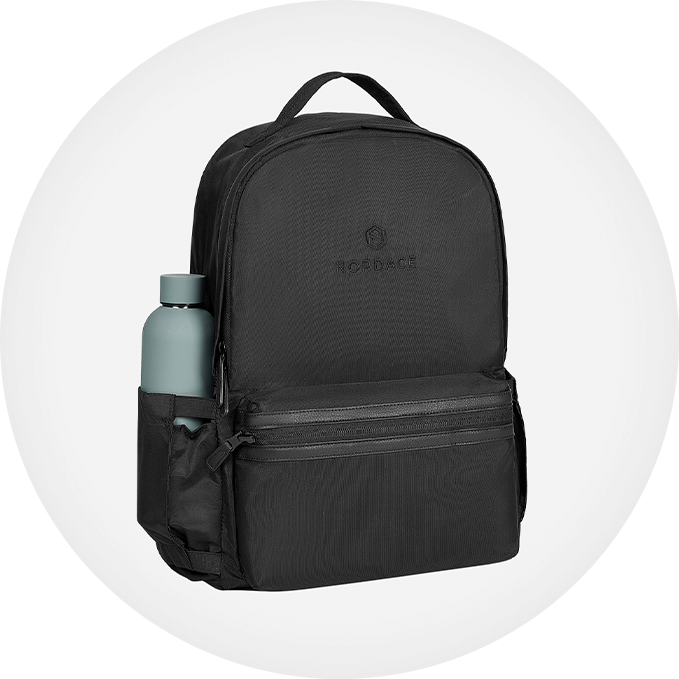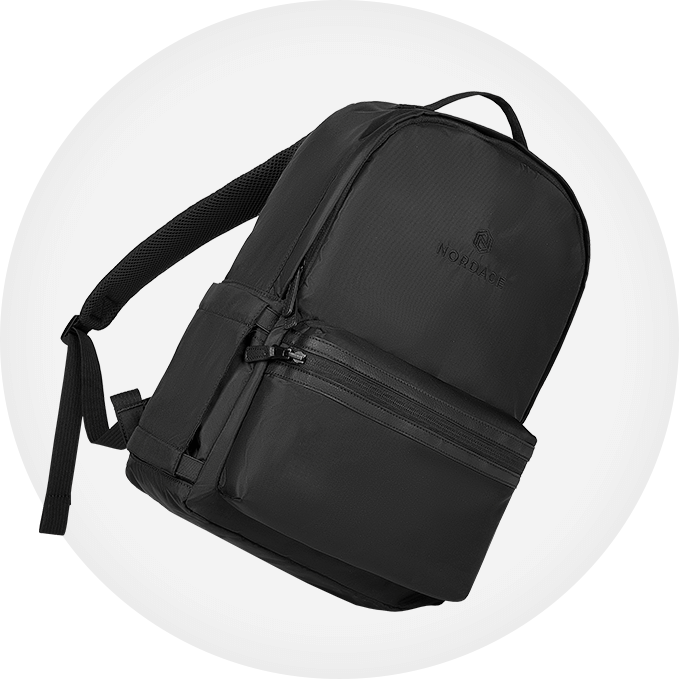 Light as a Feather
Designed for all types of adventures, the packable backpack is super lightweight so you can carry it comfortably. Super compact when folded, roomy when unfolded, it is the ultimate accessory for your active lifestyle.
Made for Ultimate Comfort

Travel Ready
Besides being super lightweight, this backpack is travel ready when you are. The luggage strap makes it easy to attach the backpack to the handle of your main rolling suitcase and breeze through the airport.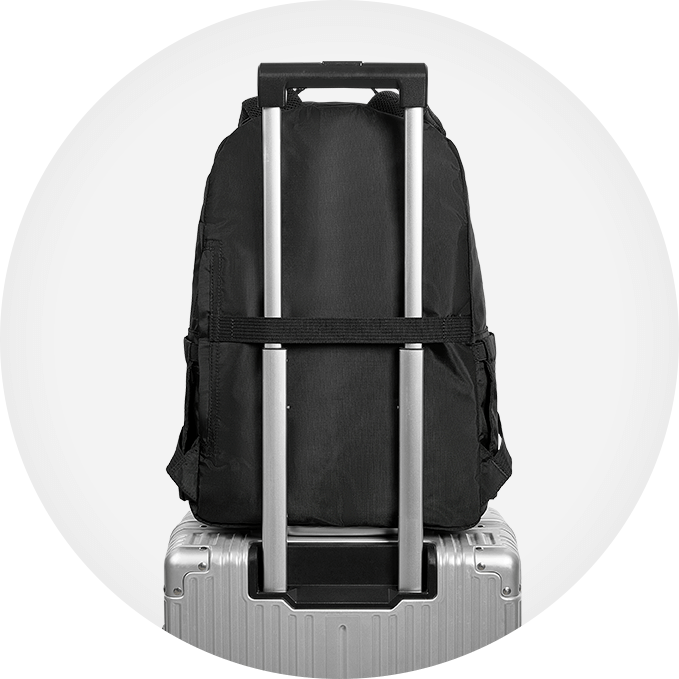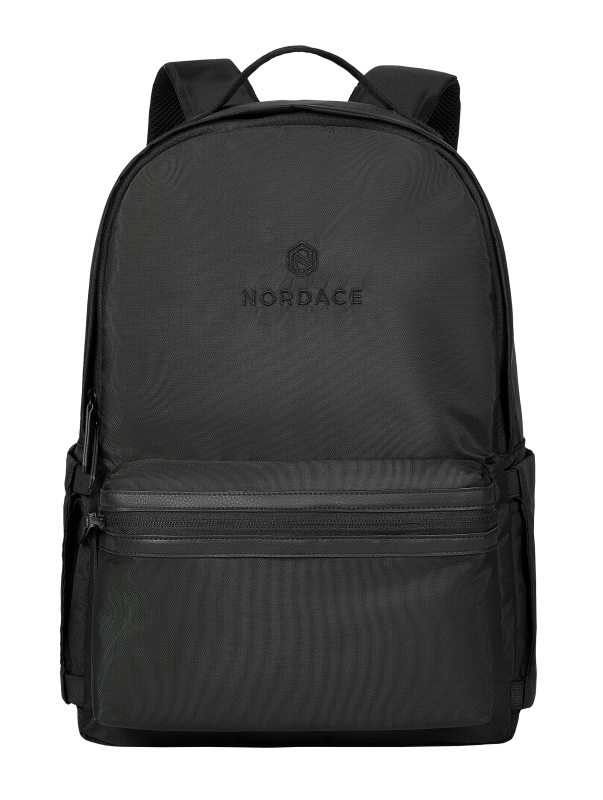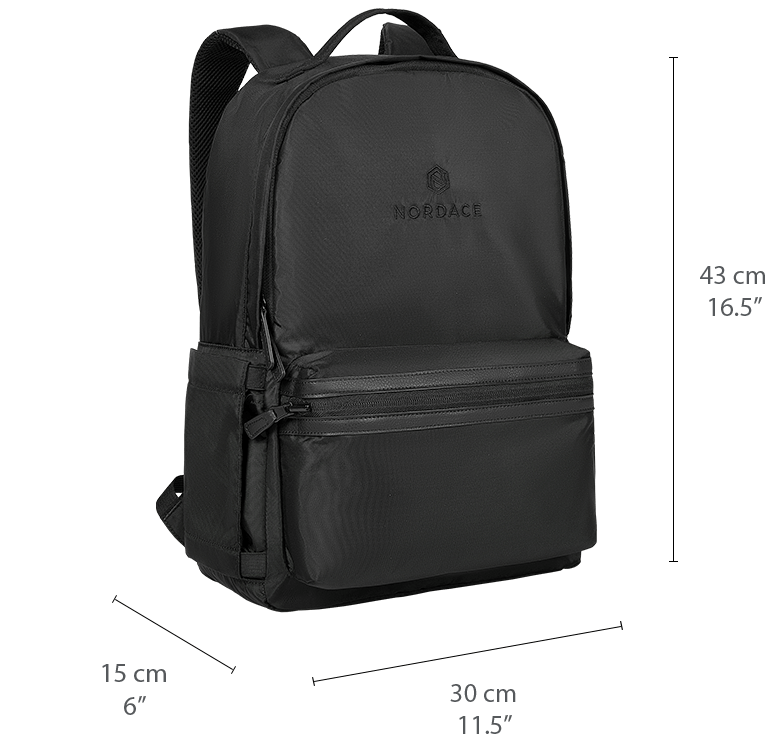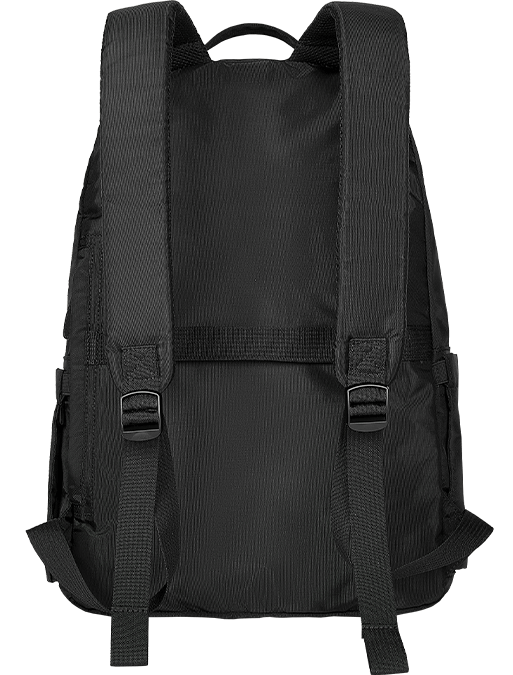 Made With Polyester & Micro-Fiber Vegan Leather

Weighs Only 0.58 kg (1.3 lb)

Laptop Compartment Fits 27 X 27 cm
(10.5" x 10.5")


Keep Water Out With Water-Resistant Fabric

Water Bottle Pocket (1000 ml)

Fits In Overhead Bin & Under The Seat

18L Volume