Introducing Siena Pro Collection
Lightweight, simple, and packed with amazing features, Siena Pro is here to satisfy all your travel needs and more. So if you were looking for a new travel bestie, we've got just the right thing for you!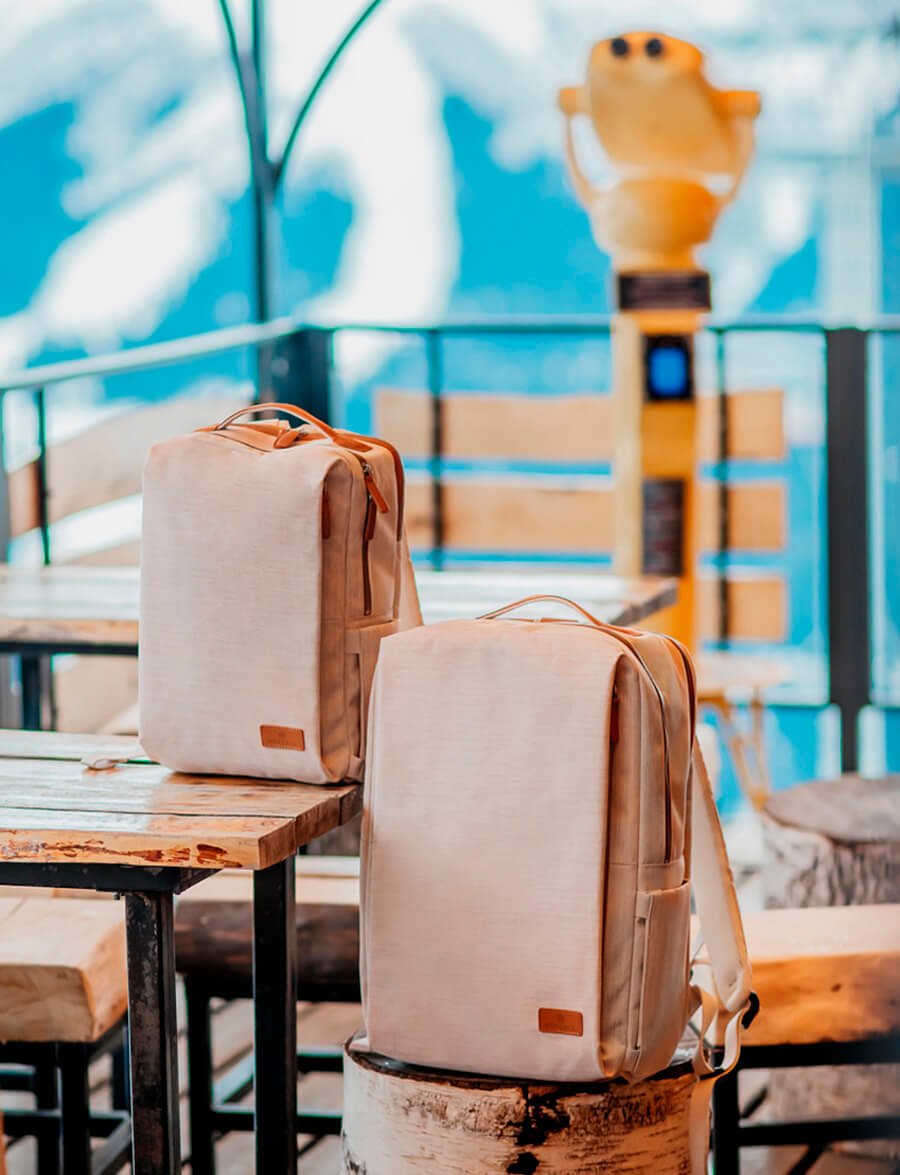 Everyday Made Better
The stylish and practical Siena Pro Collection is designed to elevate your daily life, commute, and travel. Crafted with high-quality materials and attention to detail, each piece effortlessly blends sophisticated design with ample storage for all your essentials.
Explore The Collection
Smart
Like
You
Smart Like You
The Siena Pro Backpack is the smartest organized bag you'll ever have. It has a dedicated pocket for pretty much anything, so you can stay ready no matter what the day brings.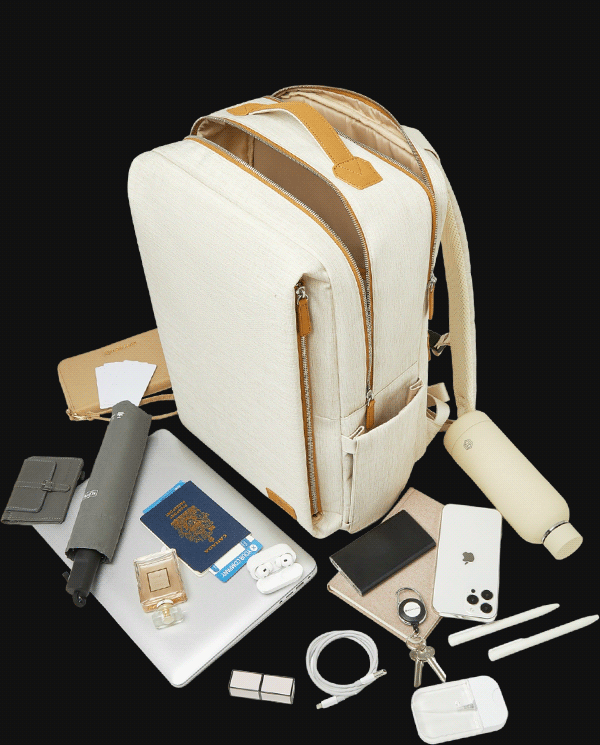 The Siena Pro Backpack is the smartest organized bag you'll ever have.It has a dedicated pocket for pretty much anything, so you can stay ready no matter what the day brings.
Empower Your Journey, One Size At a Time
No two adventurers are alike, and no two journeys are the same. That's why Siena Pro comes in three sizes, expertly crafted to accommodate your unique lifestyle. Choose the 13" for all your comfy daily needs, or the 15" or 17" for your most epic adventures or longer business trips. Don't settle for one-size-fits-all.
Choose a backpack that fits YOU!
Brighten Up Your Adventures
Find your perfect hue with the Siena Pro Backpack. Available in a dazzling array of colors, this backpack offers a stylish and vibrant way to express yourself on the go. Whether you're an adventurous spirit or a minimalist at heart, you'll find the perfect color to compliment your unique style!

The secret pocket on the back panel is designed to keep your valuables safe and secure, away from pickpockets, but easily accessible to you.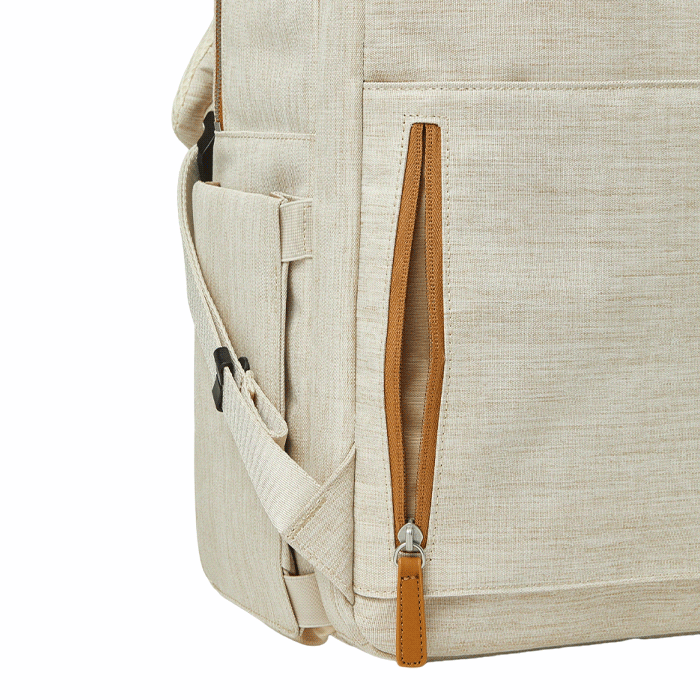 The best way to carry your cards securely, safe against data theft, is in the built-in RFID-blocking card slots.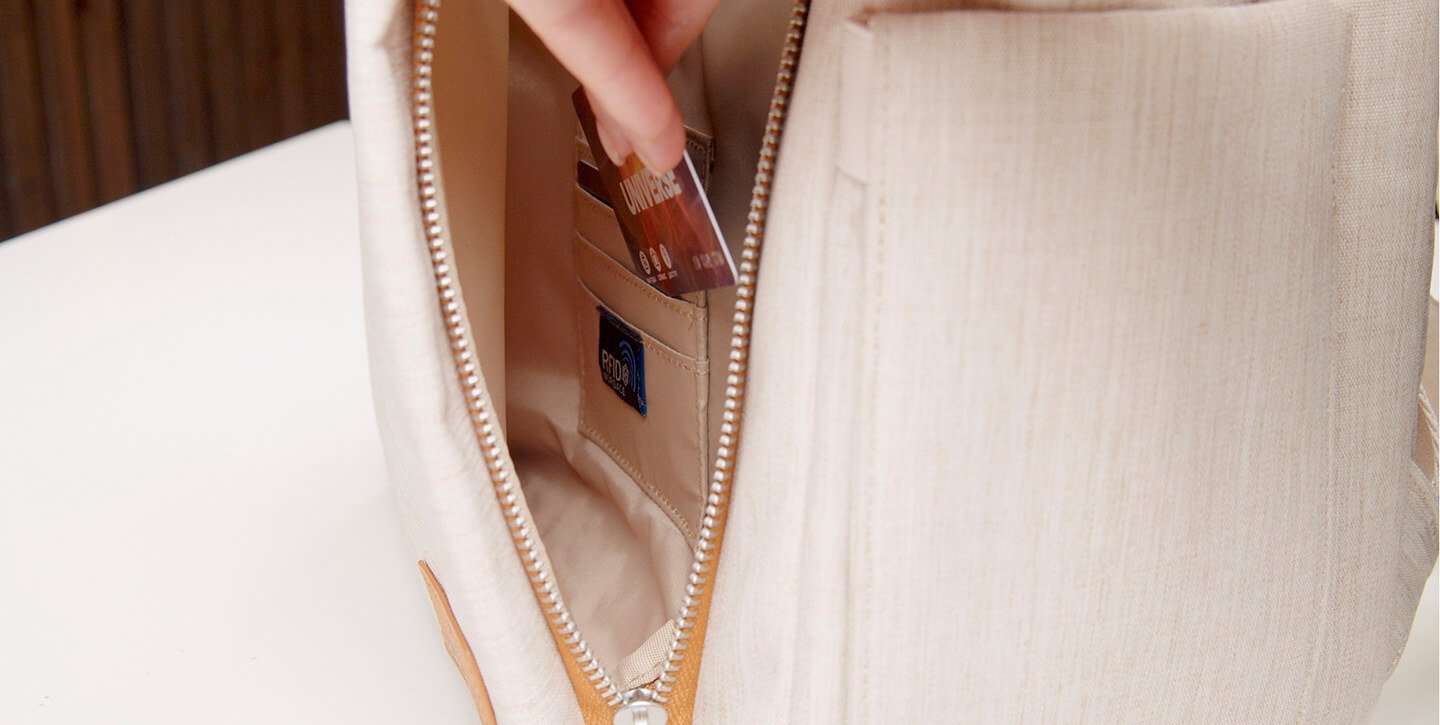 Details That Make The Difference

Bring everything you need for your busy working day or a business trip. A padded laptop compartment fits a device and keeps it easily accessible and safe.
Tired of losing your keys all the time? A retractable key leash keeps them in place and easily accessible. With a length that is perfect for opening doors, you won't have to detach them from your bag.

No power outlet? No problem. Never get caught without a charge when out and about. With the integrated USB charging port, you can juice up your phone whenever you need it. Never be surprised by bad weather again. The backpack is designed to provide space for your rainy days essentials and features a dedicated raincover pocket at the bottom. The elastic bottle pocket keeps your water bottle within reach and makes this backpack the best companion from gym classes to office to weekends away. Navigating through busy airports, train stations, and other crowded areas is a breeze with the pass-through luggage strap. Just connect your backpack to your rolling suitcase and move through the crowds with ease. Your shades deserve a safe storage space. A fleece-lined interior pocket protects your favorite pair of shades from getting scratched.
The backpack's sternum strap provides an additional point of support. It secures the backpack firmly in place and allows for optimal weight distribution while eliminating unwanted shifting or bouncing. Say goodbye to discomfort and hello to a newfound sense of equilibrium.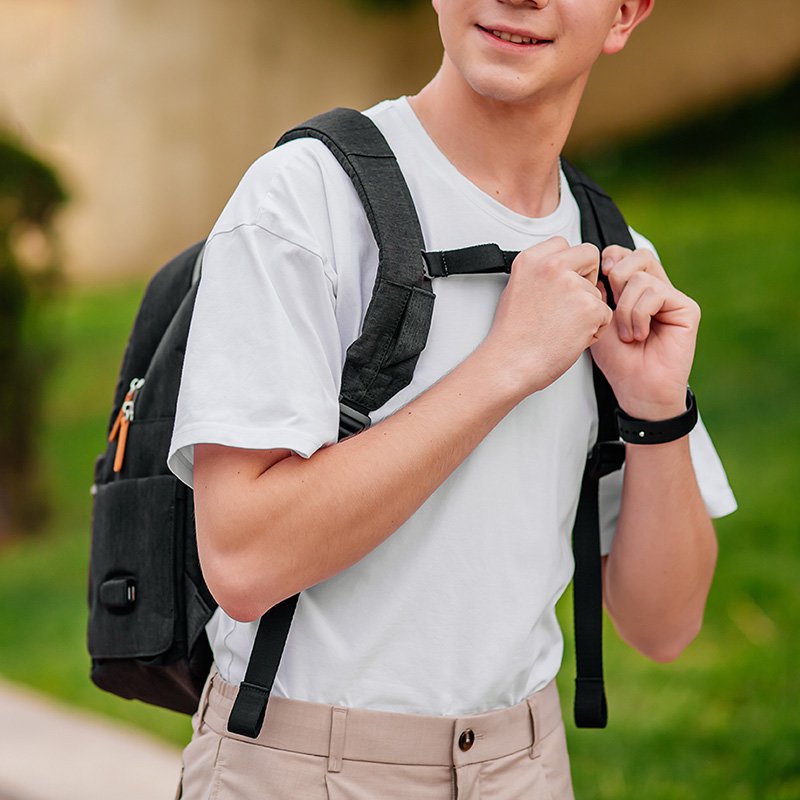 Practical Shoulder Pillows
This backpack offers the comfort and efficiency you need on your route. It features adjustable ergonomic shoulder straps that you can easily adapt to your preferences.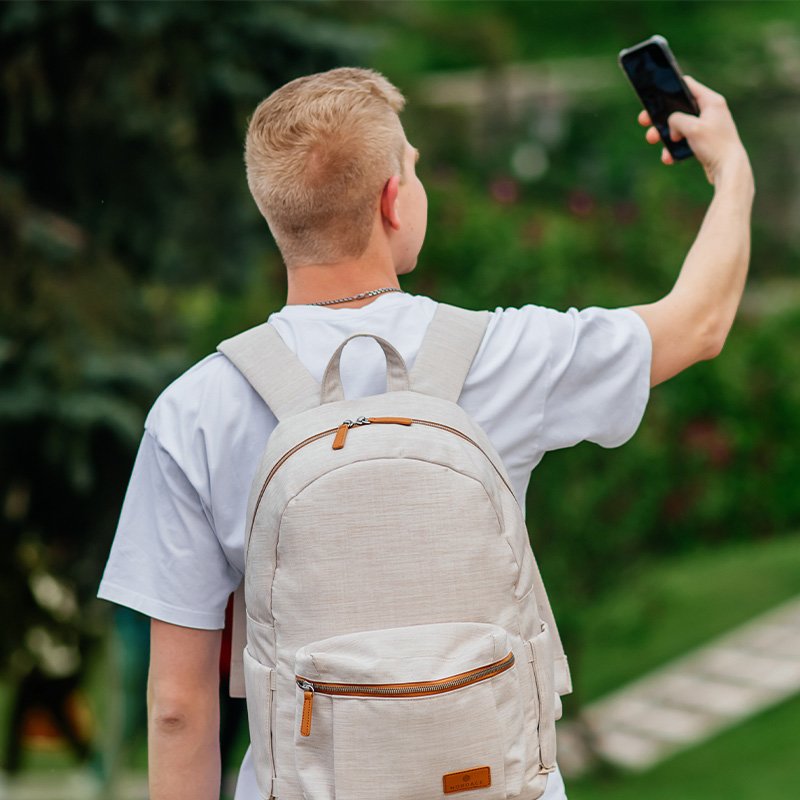 Adventure-Ready
Nordace Siena Pro Classic is designed to help you make the most out of your travels. It comes with a built-in luggage strap so you can easily attach it to the handle of your rolling suitcase for a secure ride through the airport.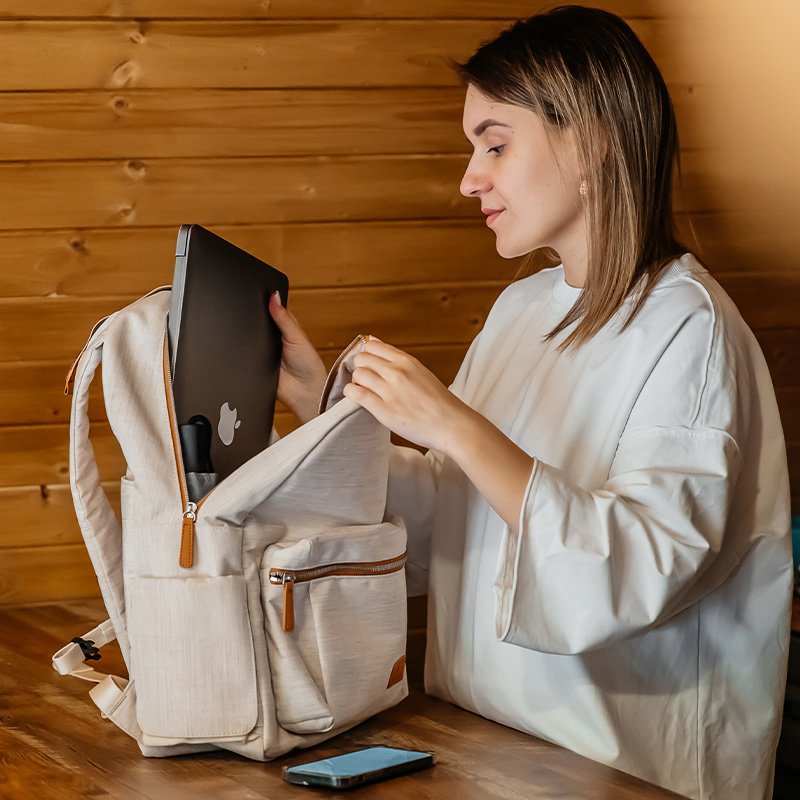 Keep Your Laptop Safe
Stop worrying about your laptop and commute with peace of mind. Be it office, business meeting, or weekend getaway your device will be safe and sound. The dedicated padded slot fits a 13.3" laptop perfectly.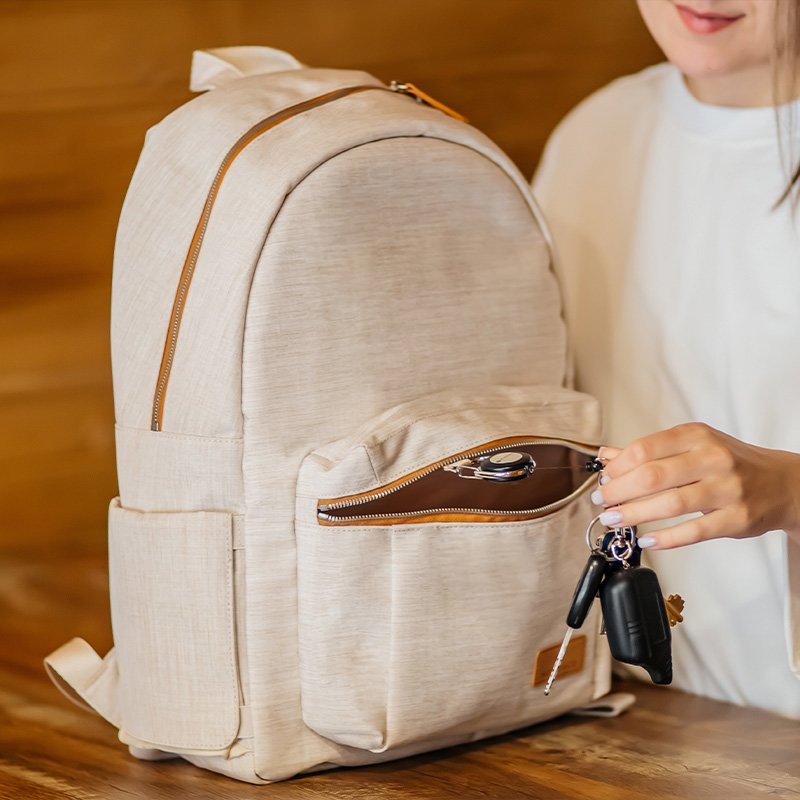 Easy Access To Essentials
The practical front compartment ensures safe storage and quick access to those items that you need to keep within easy reach.
Style And Versatility
What do you get when you combine sleek minimalist design with incredible functionality? The Siena Pro Tote Bag, of course!
Packed With Goodness
The Siena Pro Tote has all the features of a backpack but in a stylish and chic package. Who said fashion can't have function? We certainly didn't!
Tiny But Mighty
Don't let the small size of this crossbody trick you. It's packed with features designed to make your days smoother and easier.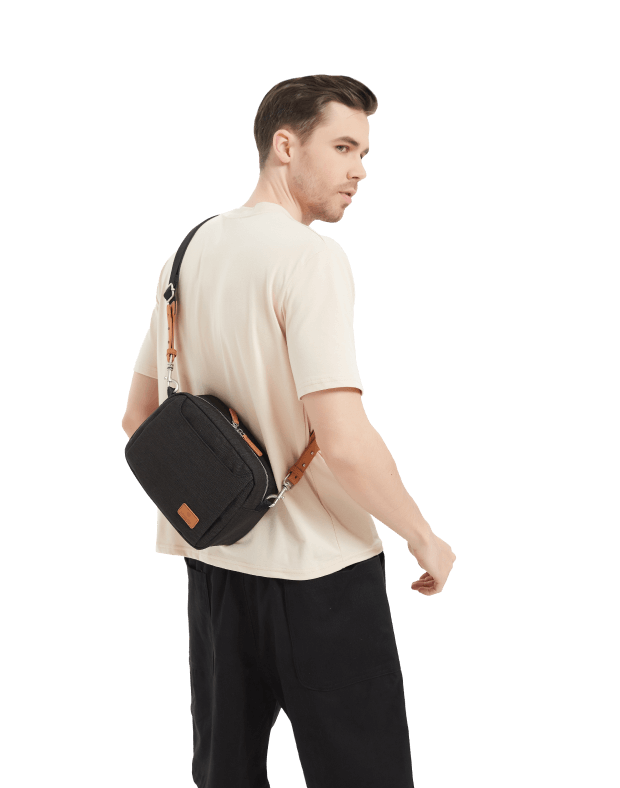 Always Safe
We've equipped our Siena Crossbody Bag with RFID protection and an anti-theft pocket so that both your wallet and digital info stay safe.
Match Your Style
The Siena Pro Collection comes in a variety of cool colors to match any look and occasion. Find your favorite and show off your unique style!