Daily Backpacks
Every day can be an adventure with the right backpack. Smart enough for work meetings, and casual for happy hours, Nordace Daily Backpacks are designed to make commuting, traveling, or running daily errands more enjoyable. Packed with tons of organizational features, they keep your essentials safe and easily accessible. With their stylish design and versatile colors, they are the cherry on top for any outfit. Water-resistant, and durable, these backpacks will stay by your side for years to come. ... Read More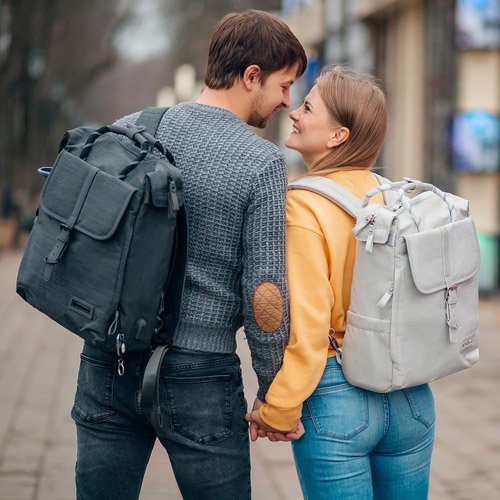 Why Nordace Travel Backpacks?

Smart Organization
With smart interior organizational pockets, these daily backpacks allow you to pack more and keep your things in order.

All Day Comfort
A lightweight design completed by adjustable shoulder straps makes these backpacks feel so good on your shoulders.

Tech Friendly
With padded compartments for a laptop, tablet, or both, they provide powerful protection for your gadgets.

Anti-theft
Keep your most valuable possessions safe with a daily backpack equipped with secret pockets and RFID-blocking technology.
The Nordace Daily Backpacks blend innovation, comfort, and style together in one backpack. Discover our collection and choose the right backpack for you!