NORDACE
Milandes Backpack
Elevate your style, function, and organization game with the ultimate backpack for those who value ultimate comfort.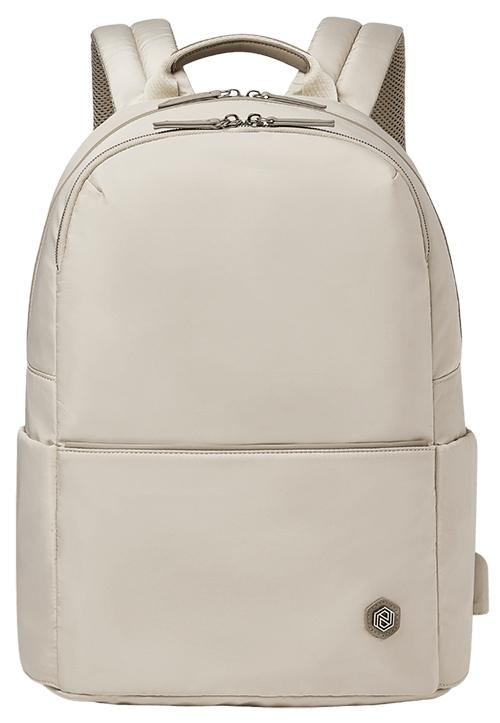 Nordace Milandes is designed to impress, offering a delightful blend of fashion-forward aesthetics and intelligent features that cater to your everyday needs.
You don't have to compromise on space anymore. With room to spare for your laptop, gym clothes, and travel essentials, this backpack effortlessly adapts to your preferences, ensuring you're well-equipped for any adventure or your daily routine.
The blend of elegance and functionality makes it a perfect accessory for work, travel, or leisure, allowing you to express your unique style while staying organized and prepared for anything.
Packsmart System
Enjoy stress-free organization and effortless access.

Holds More Than Meets the Eye
Say goodbye to the frustration of a cramped, overflowing bag. With this backpack, you can indulge in the luxury of ample space without compromising style or functionality. It gives you the freedom to carry it all with ease.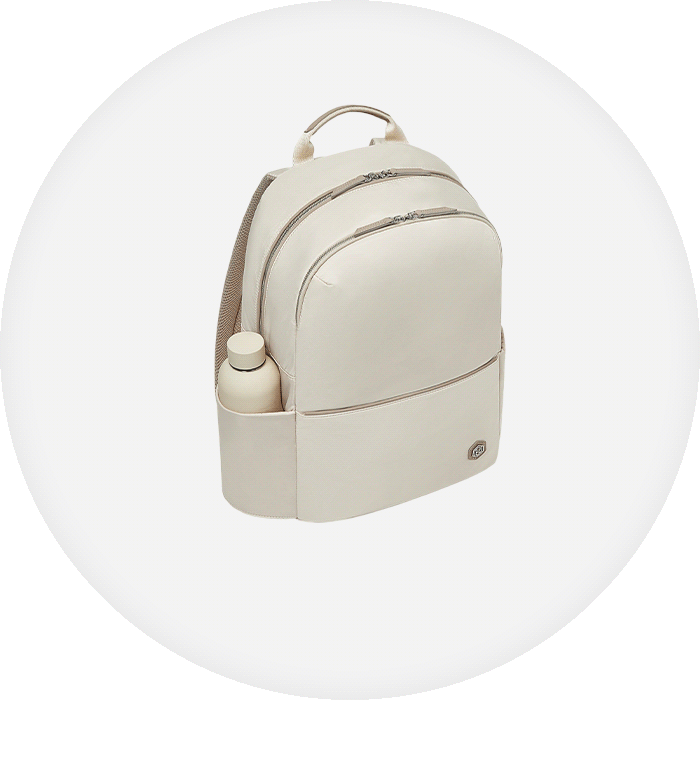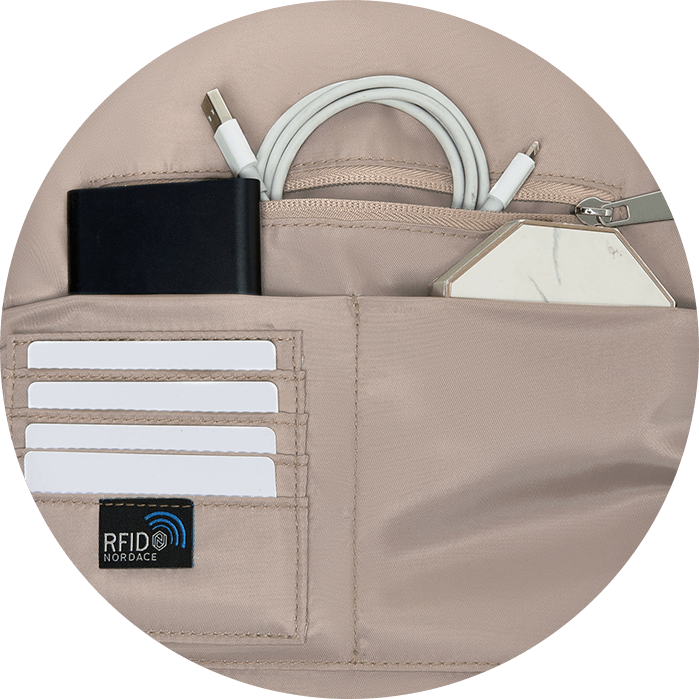 Pockets Keep It Organized
Organization is a breeze with Nordace Milandes Backpack. Multiple compartments, pockets, and dividers provide dedicated spaces for your belongings, keeping them neatly arranged and easy to find. No more digging through a jumbled mess—everything will have its designated spot.

Instantly Access Your Must-Haves
Tired of playing hide-and-seek with your small essentials? The front quick-access compartment is designed to outsmart the chaos of traditional bags so you can keep your little things always at hand.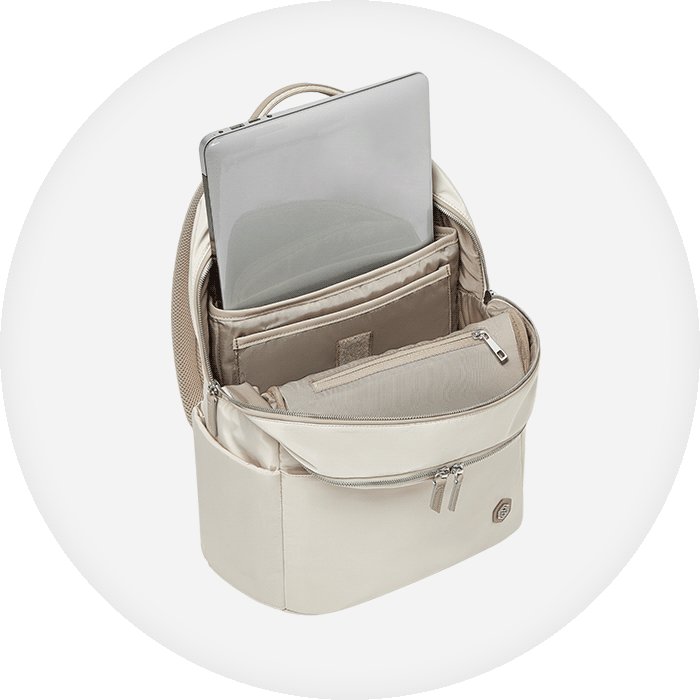 Advanced 16″ Laptop & Tablet Protection
We understand the significance of your devices' safety in today's fast-paced digital landscape. That's why we've meticulously engineered these dedicated slots to provide unmatched protection for your laptop and tablet.

Stay Hydrated in Style
The water bottle pocket on Nordace Milandes Backpack is like a little nest for your favorite hydration buddy. It is designed to hold your water bottle securely, so you can stay refreshed without a care in the world. No more spills or your water bottle getting lost at the bottom of your bag!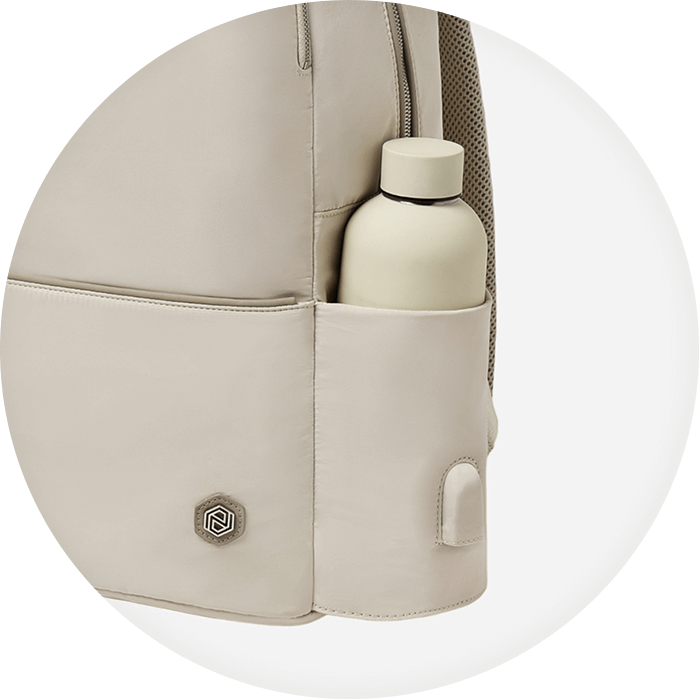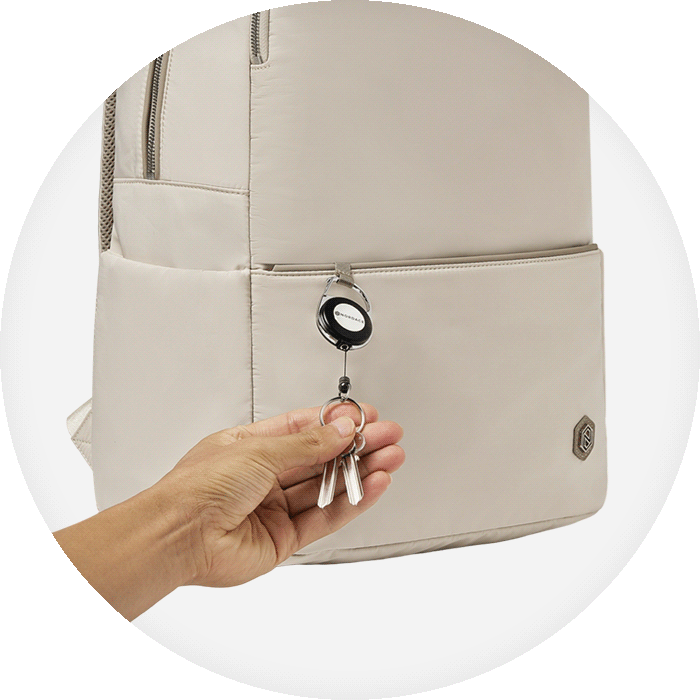 Keep Your Keys in Check
Say hello to a more organized life. The retractable key leash helps you stay organized by keeping your keys neatly attached to your backpack, eliminating the hassle of searching for them in various compartments or pockets.
Safeguard Your Belongings
This backpack meets your safety needs for travel and everyday use.

Keep Valuables Safe & Within Reach
Tucked away from prying eyes, this secret compartment is your personal haven for all things special. With its strategic placement, you can effortlessly keep your essentials secure, all while maintaining an elegant and streamlined look.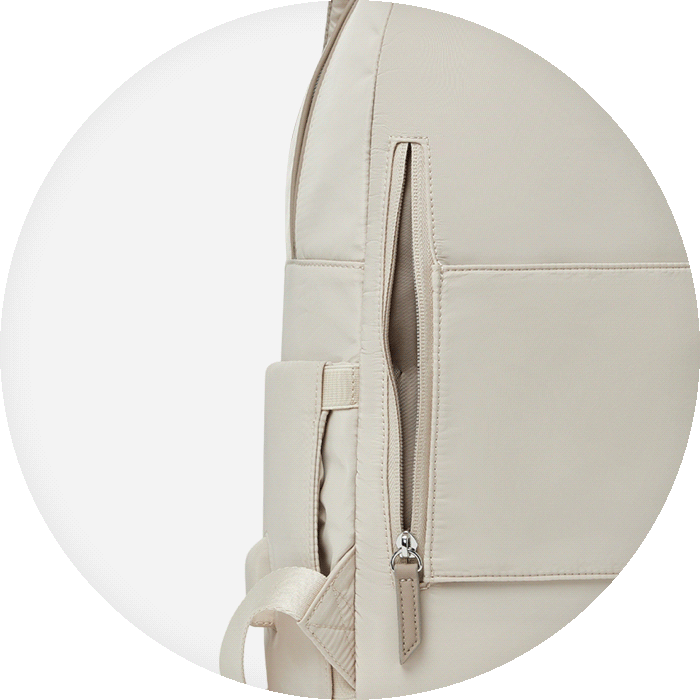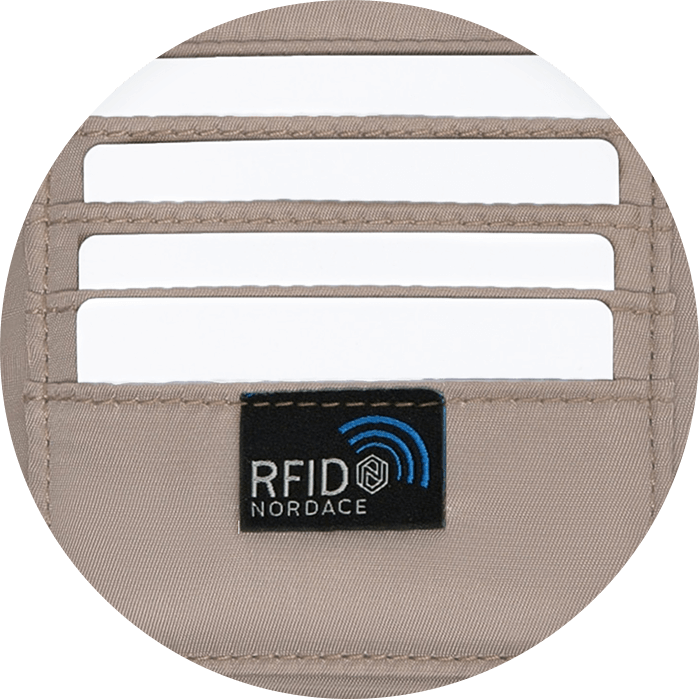 Prevent Identity Theft

In an era where personal data security is crucial, the backpack's RFID-blocking card slots help maintain your privacy. These slots create a secure barrier that hinders cybercriminals from skimming your sensitive information, ensuring your personal details remain confidential.
Designed to Make Your Life Easier
You'll have a reliable and supportive companion for years to come.

Stay Charged Anywhere
Imagine being stranded without access to your credit card, tickets, maps, or reservations. Fear not! With the backpack's USB charging port, charging your devices on the go becomes effortless. Say goodbye to the anxiety of a powerless phone and reclaim your peace of mind.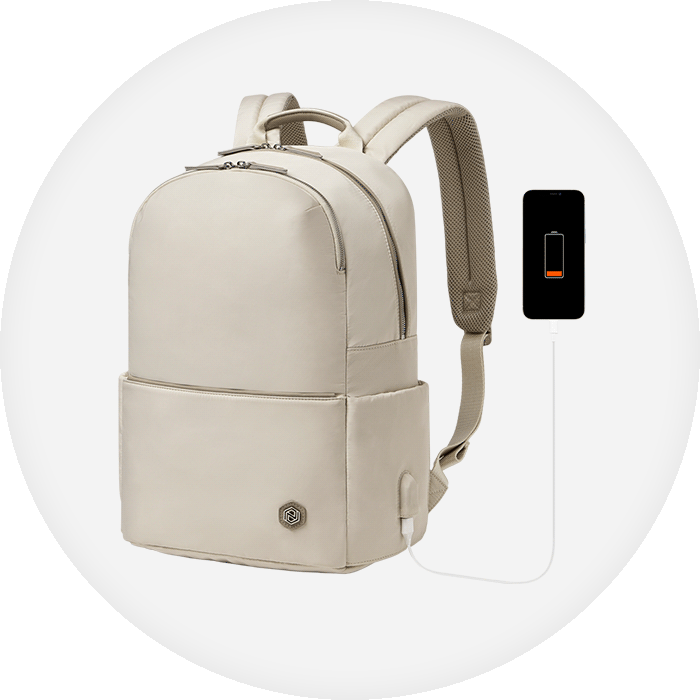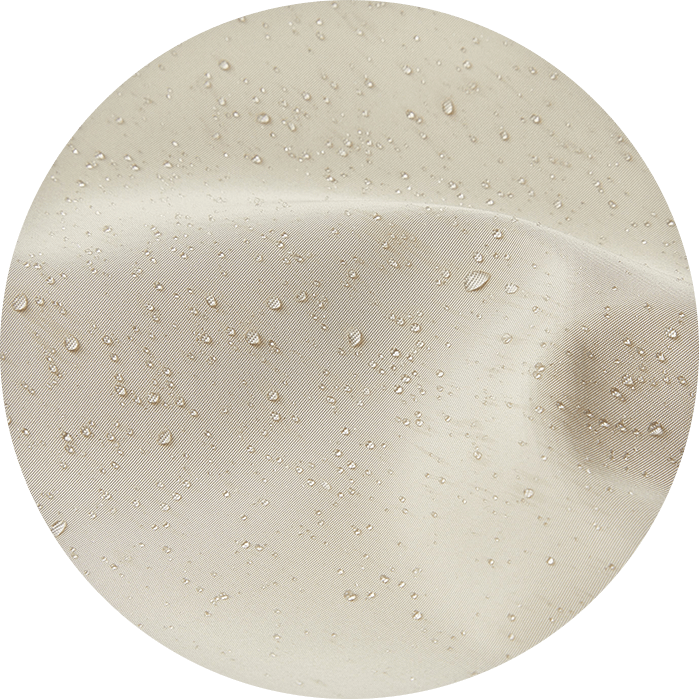 Impressive Durability to Conquer Any Adventure
Crafted with precision, the backpack's durability ensures it can handle whatever you throw its way. From bustling city streets to rugged mountain trails, it's ready to conquer them all. Bonus: it's also water resistant and defies light rain and spills with ease.
Made for Ultimate Comfort
Enjoy the freedom of smooth travel with every step.

Hugging Your Back Just Right
You are uniquely you and the backpack's adjustable shoulder straps are designed to provide the perfect fit that ensures maximum comfort for every body type. They adapt to your movements, easing the weight off your shoulders, and making every journey a delight.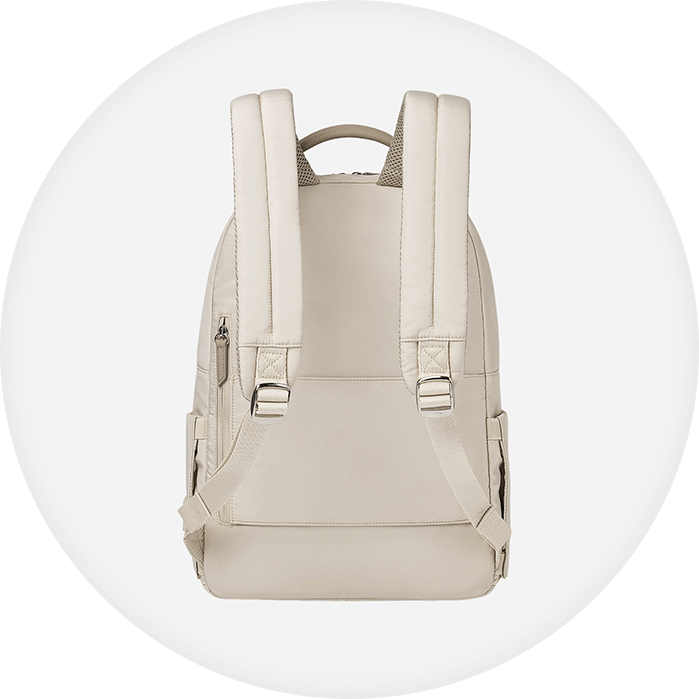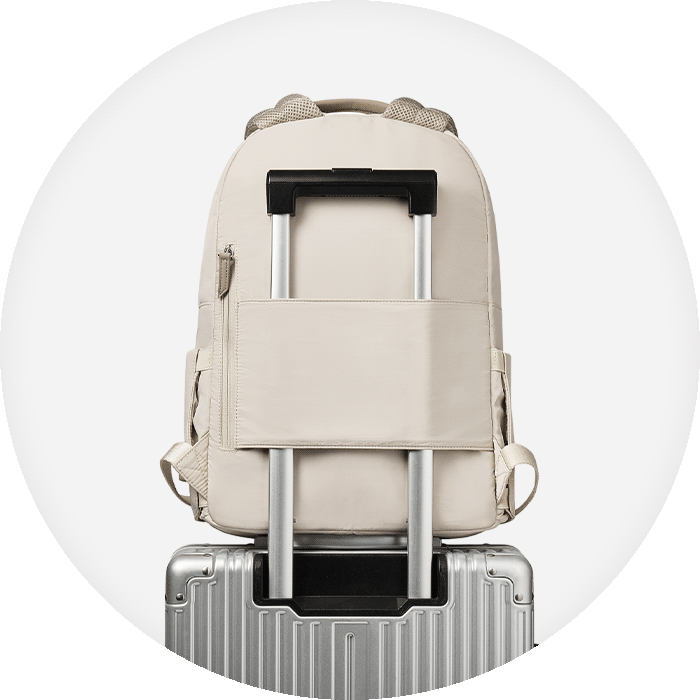 Perfect Pairing with Your Luggage
The backpack's ingenious luggage strap is here to make your airport escapades a breeze. The strap wraps around the handle of your suitcase, leaving you free to conquer the world with confidence.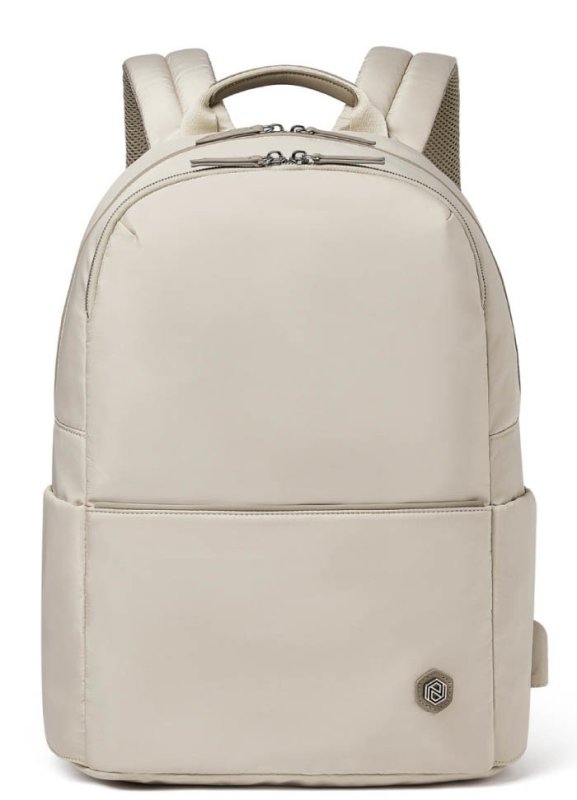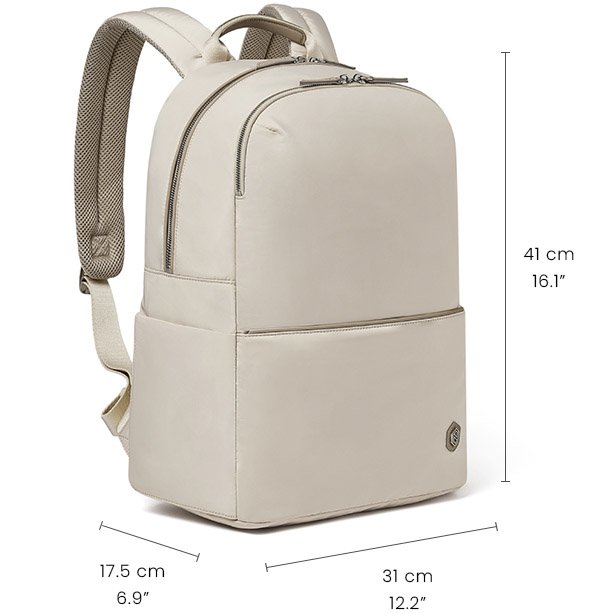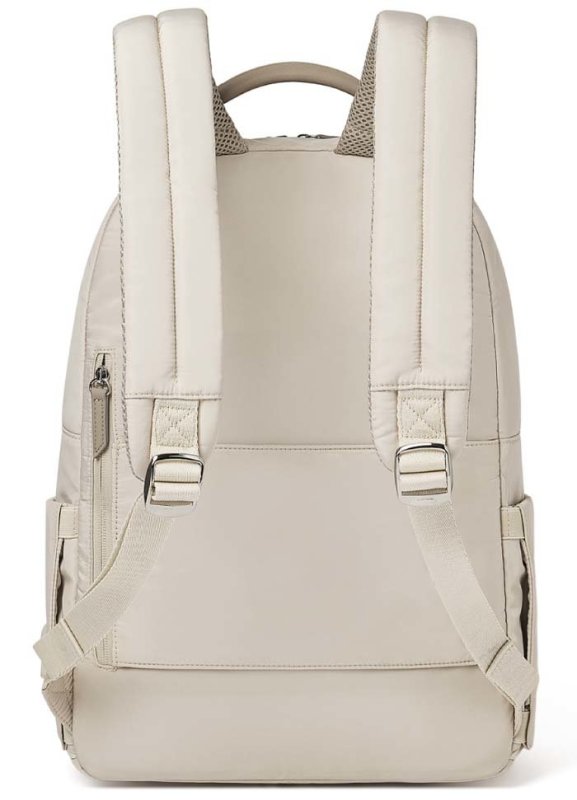 Made With Polyester & Micro-Fiber Vegan Leather

Weighs Only 0.93 kg (2.10 lb)

Laptop Compartment Fits
34 x 26.5 cm
(13.4" x 10.4")

Keep Water Out with Water Resistant Fabric

Water Bottle Pocket (1500 ml)

Fits In Overhead Bin & Under the Seat

External USB Port
(No Power Bank)