Business Backpacks
Commuting or traveling for business? Nordace Business Backpacks exceed all your professional and business travel needs. When you feel good and comfortable, when all your things are in place, you are creative and productive, too. When work is not a place but a continuous journey, these business backpacks will become your favorite companion. Their classic, versatile design and thoughtful compartments allow you to stay ultra-organized, yet super stylish. ... Read More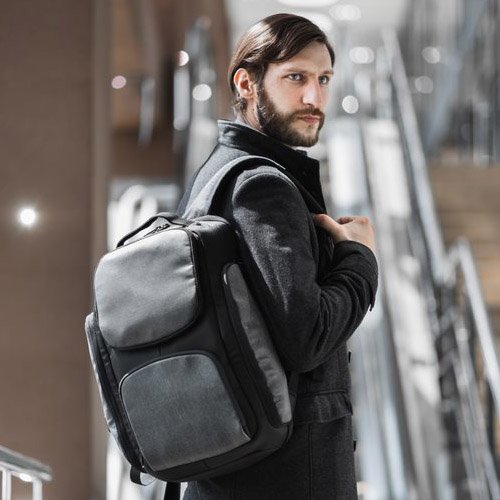 Why Nordace Business Backpacks?

Smart Organization
Nicely sized with well-thought-out pockets, Nordace business backpacks can fit more than your 9-to-5 essentials.

Connectivity On-The-Go
With the dedicated padded compartments, you can keep your device safe and ready to access when on the move.

Laptop Protection
Featuring USB charging ports, these backpacks help you keep your phone fully charged so there are no missed texts.

Travel Ready
Comfortable to wear on your shoulders and easy to pair with your luggage. These backpacks make your business trips a breeze.
Tackle any professional meeting in style. Get your Nordace backpack and let's get down to business!