NORDACE
Serrat Totepack
Versatility in motion – your stylish companion for work, travel, and adventure.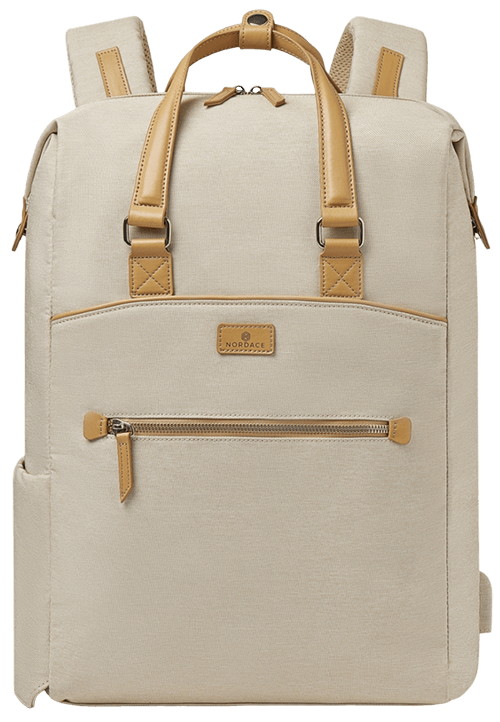 Nordace Serrat Totepack redefines versatility and style. This hybrid marvel transitions smoothly from a tote to a backpack, suiting your mood, attire, or occasion. Need to rock that urban look? Tote mode it is! Feeling adventurous and want a hands-free option? Just sling it on your back as a backpack.
Beyond its adaptability, it spacious design accommodates essentials from tech gadgets to gym gear. Pair it with your carry-on or let it stand out solo as your trusty travel companion.
Packsmart System
Keep your essentials organized and instantly accessible.

Generous Capacity, Elegant Design
Experience the joy of carrying all your essentials without sacrificing on trendsetting design. Nordace Serrat Totepack redefines the concept of a versatile bag with its perfect blend of generous space and contemporary design.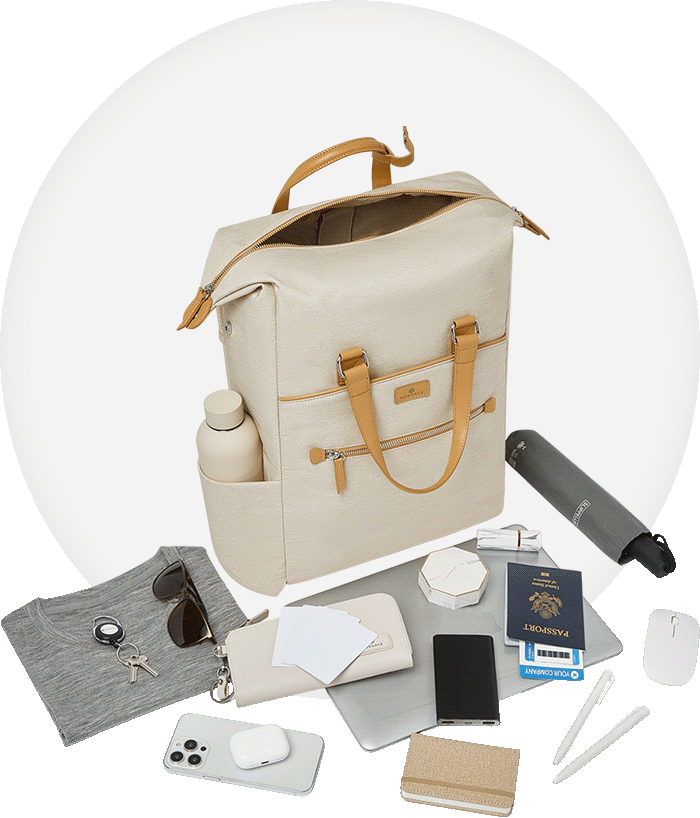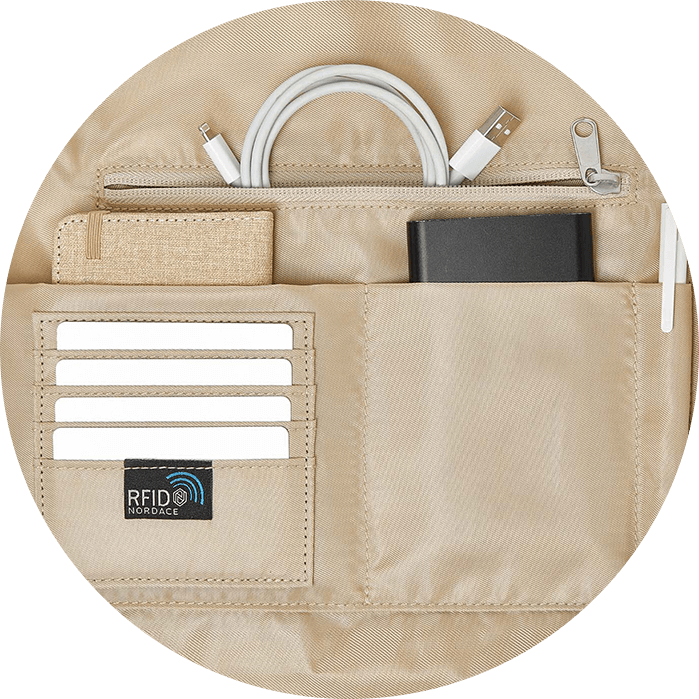 A Pocket for Everything
This bag excels at keeping your life in order. With its system of smart pockets, you can effortlessly sort and access your items, knowing that your essentials are at your fingertips whenever you need them.

Access Your Stuff in Seconds
Imagine the convenience of effortlessly finding what you need, without having to rummage through a cluttered bag. The quick access pocket not only keeps your small items neatly organized but also provides quick and easy access when you need them.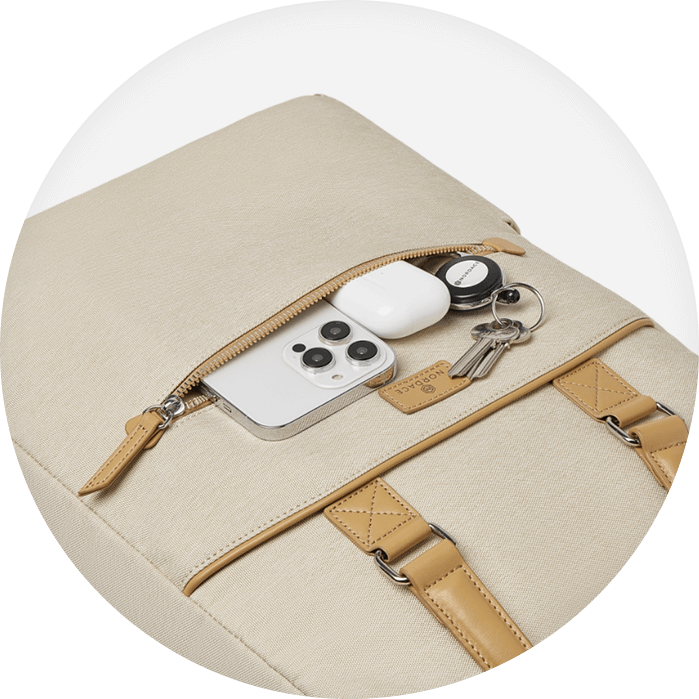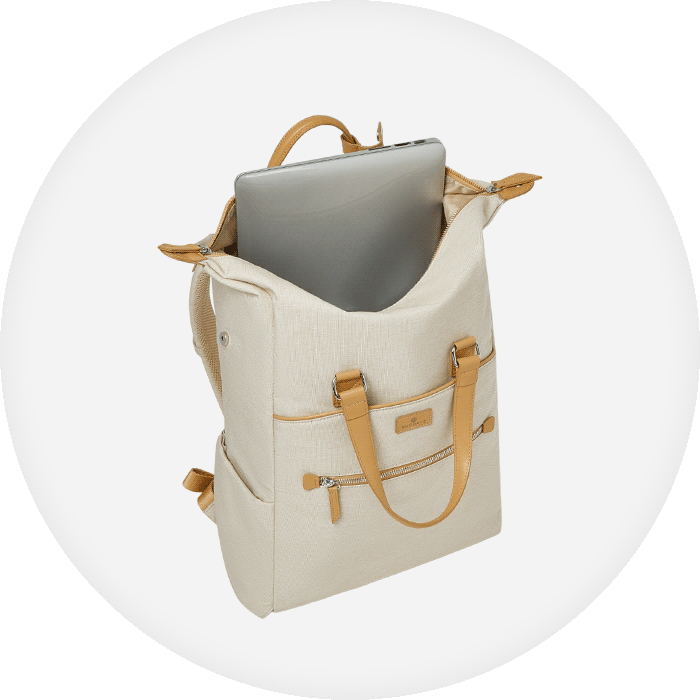 Your 15.6″ Laptop's Happy Place
Safeguard your device while commuting, exploring new landscapes, café hopping, or working remotely in breathtaking locations. With its 15.6" padded laptop slot, this totepack is a must-have for students, modern professionals, and digital nomads.

Water When You Need It
You no longer need to juggle your belongings or compromise on staying hydrated. Seamlessly integrated into our totepack, the water bottle pocket offers a secure and easily accessible spot to keep your favorite beverage by your side.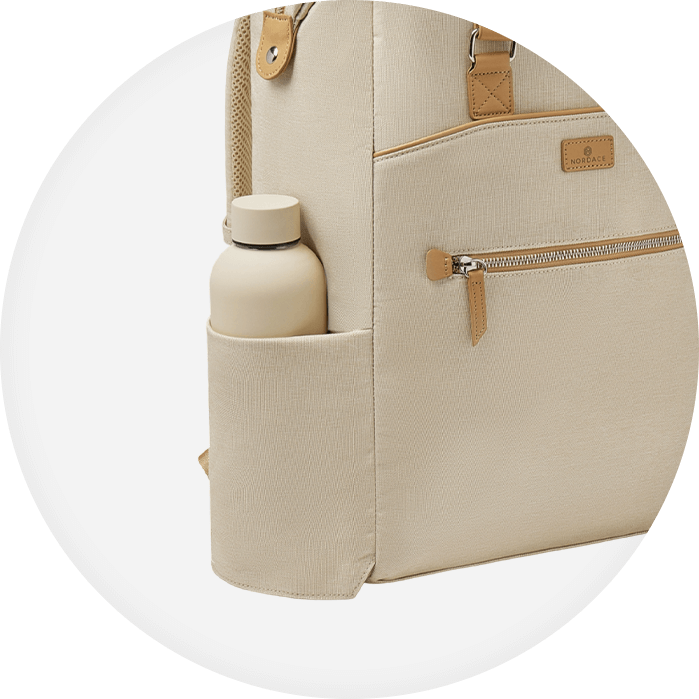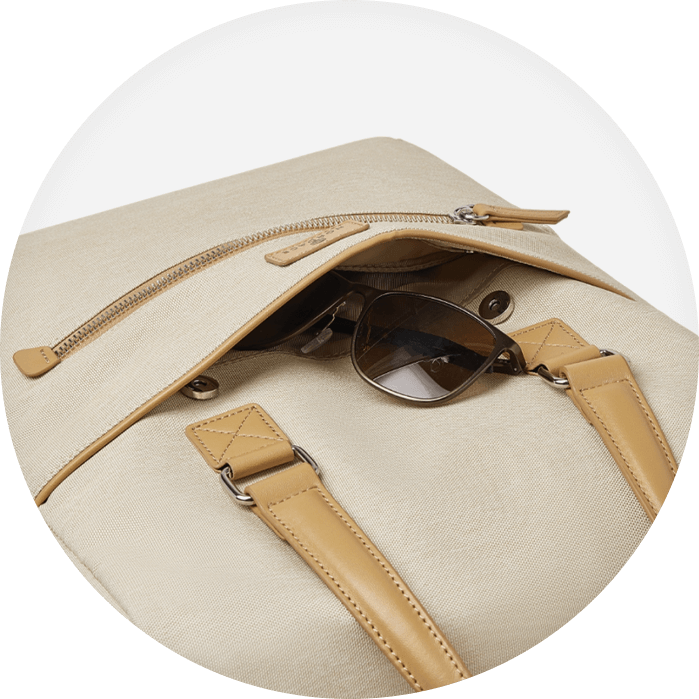 Protect Your Shades
No more searching through your bag or risking scratches on your favorite shades. The meticulously designed sunglasses compartment provides a dedicated and secure space to store your sunglasses.
Safeguard Your Belongings
Like an armor against the chaos of daily life.

Hidden Pocket: Your Secret Keeper
The secret pocket is ready to keep your valuables safe during your daily adventures. But it is not just about security, it's also a symbol of our commitment to providing you with peace of mind. And the best part? While your belongings remain tucked away, accessing them is so easy.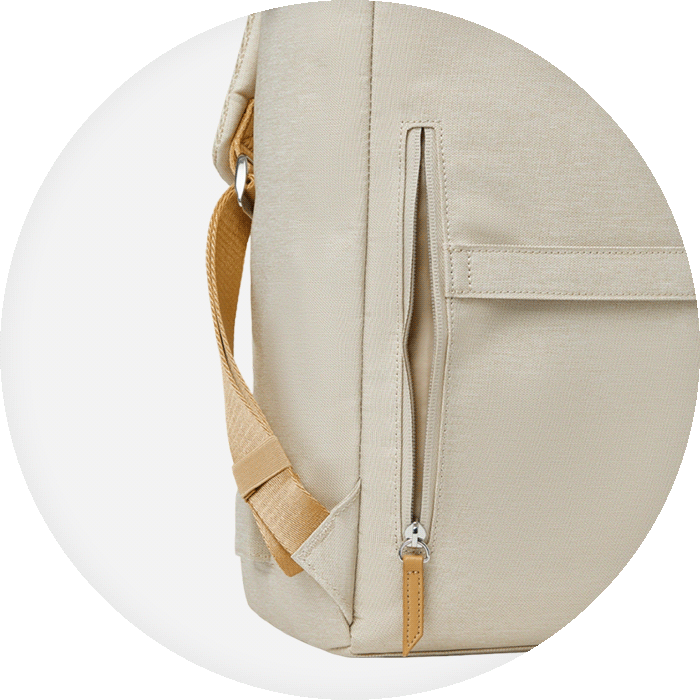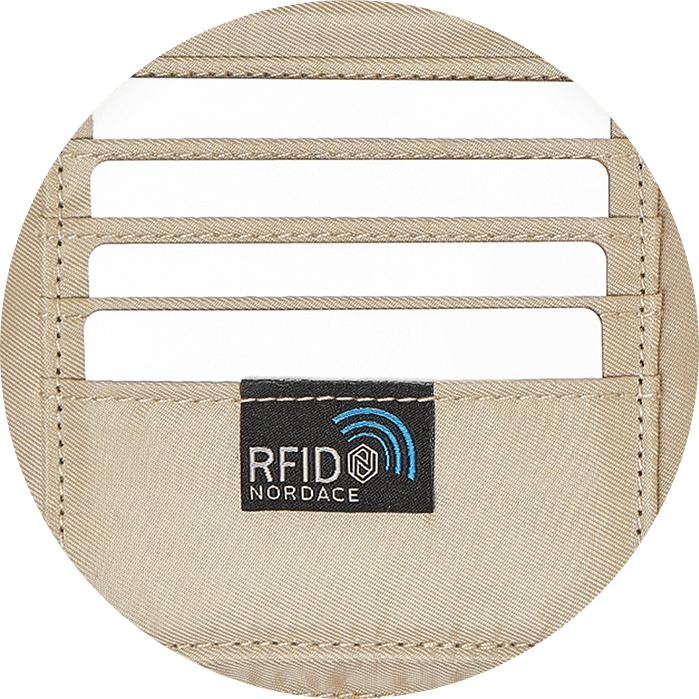 Block Digital Thieves
In our increasingly digital world, safeguarding your personal information has never been more critical. That's why our totepack is equipped with RFID-blocking card slots, acting as a protective shield against unauthorized scanning and ensuring your sensitive data remains confidential.
Designed to Make Your Life Easier
Ready to tackle any challenge by your side.

Stay Charged Whenever You Go
Experience true freedom – no more worrying about your device running out of juice at the most inconvenient moments. The USB charging port makes it so easy to charge your device on the go.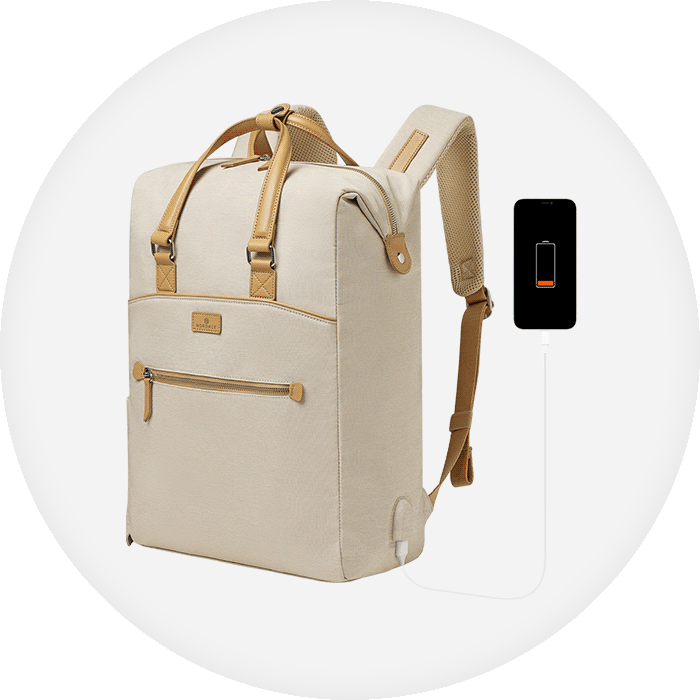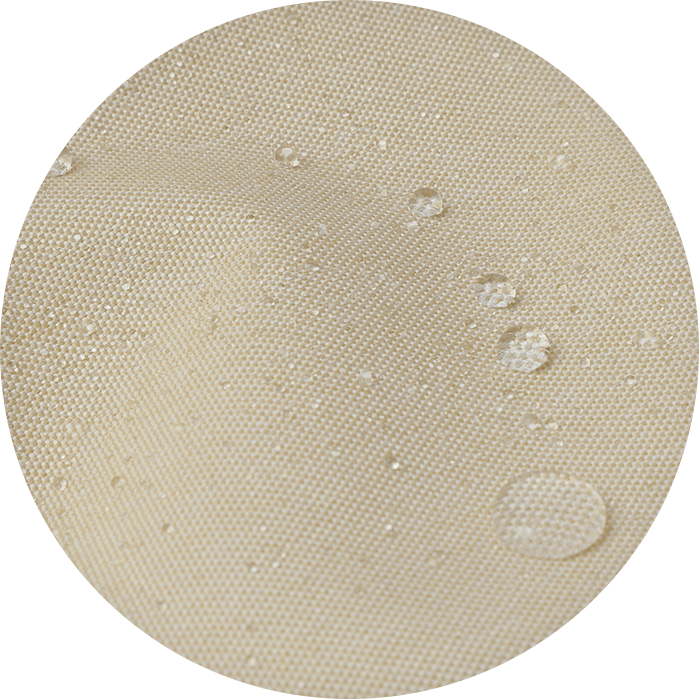 Defy the Elements
Mother Nature can throw some unexpected challenges your way, but Nordace Serrat Totepack is crafted from water-resistant material. This means you can conquer any adventure from light rain to accidental splashes with confidence.
Made for Ultimate Comfort
Makes carry-on life a breeze.

Padded Straps for Maximum Comfort
Designed with your ultimate comfort in mind, it features straps that redefine the meaning of easy carry. Experience a weightless sensation as the padded, adjustable shoulder straps effortlessly distribute the load, ensuring a snug and secure fit that molds to your body.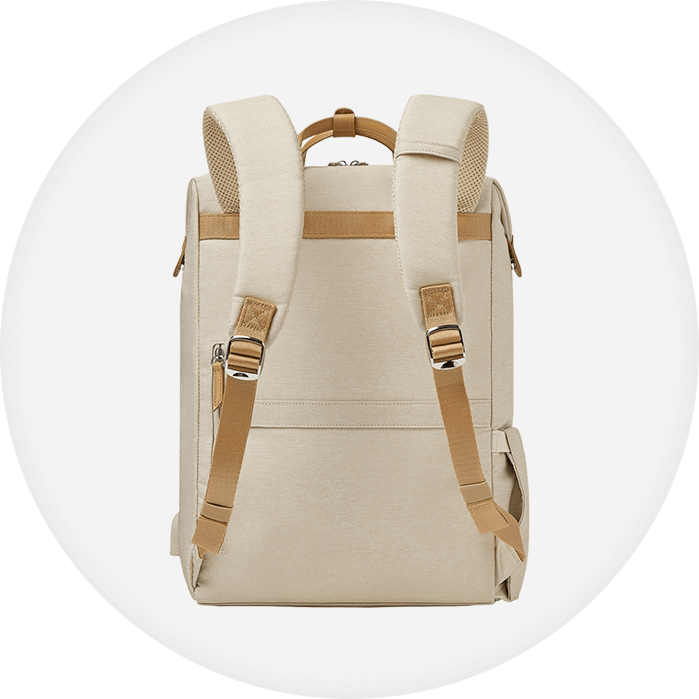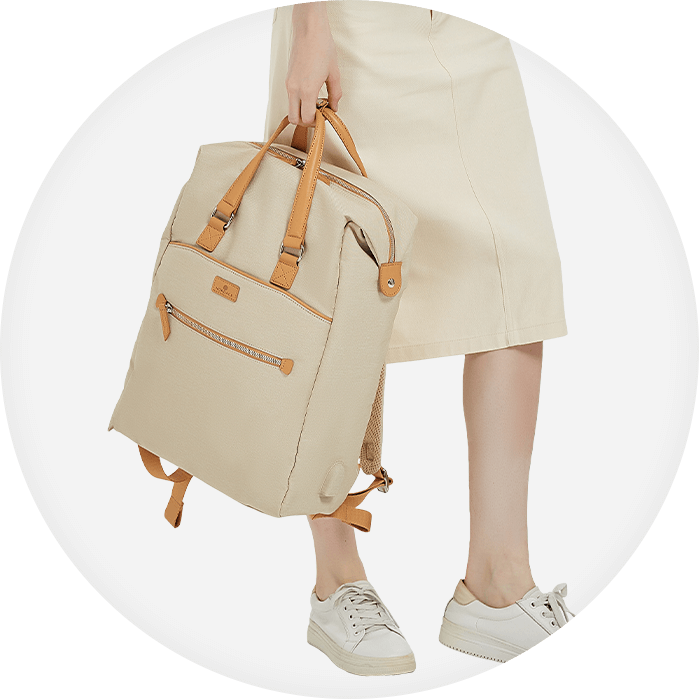 Versatility Redefined: Carry It Your Way
Why settle for one when you can have it all? Carry it on your back when you're on the move, exploring new horizons, and enjoying hands-free convenience. Then, seamlessly transform it into a tote when you want to exude a touch of sophistication, attending meetings or social gatherings.

Best Travel Solution
Whether you're navigating bustling airports or strolling through city streets, the luggage strap ensures that your totepack stays firmly in place, securely attached to the handle of your suitcase.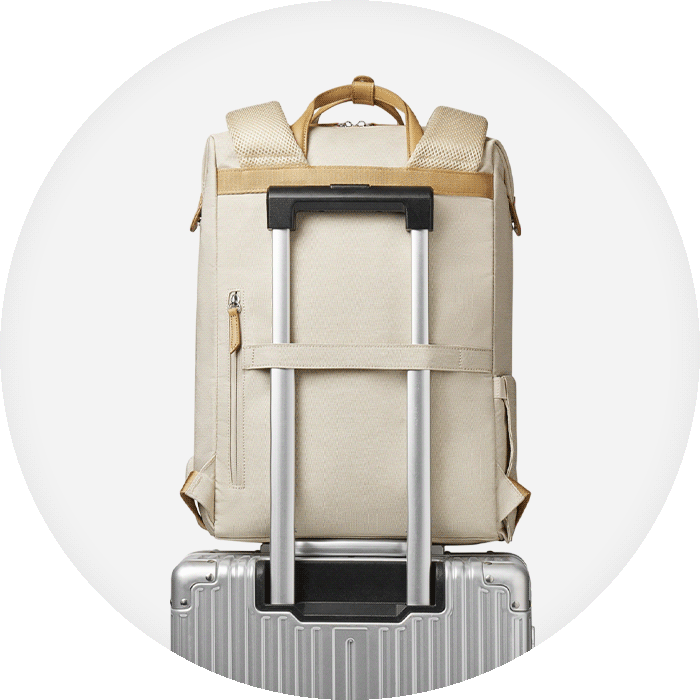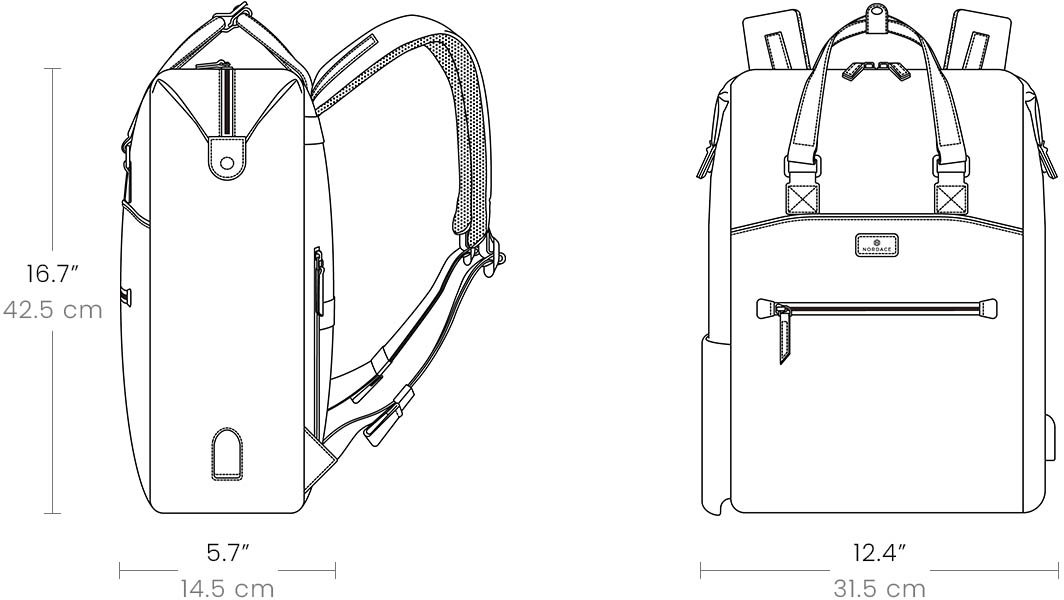 Made With Polyester & Micro-Fiber Vegan Leather

Weighs Only 0.79 kg (1.74 lb)

Laptop Compartment Fits
36.5 x 28 cm
(14.4" x 11")

Keep Water Out with Water Resistant Fabric

Water Bottle Pocket (1500 ml)

Fits In Overhead Bin & Under the Seat

External USB Port
(No Power Bank)