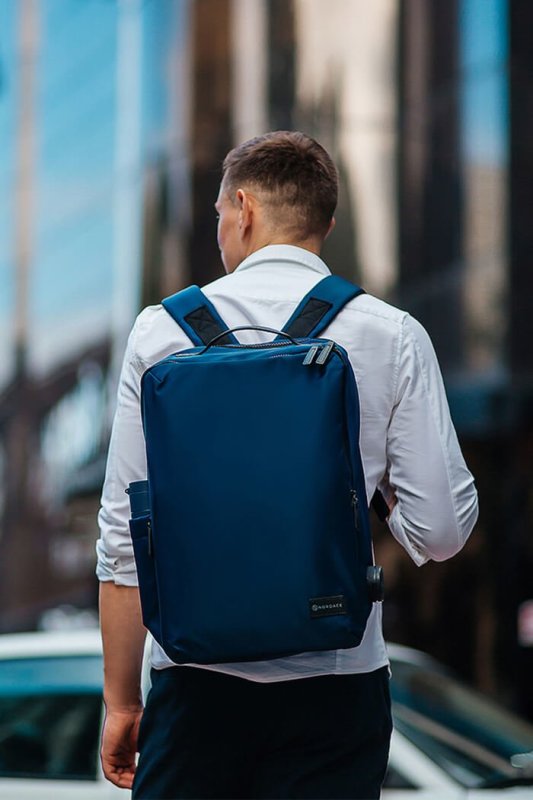 Laval
Empowering professionals,
redefining journeys.

Sleek Design, Unmatched Functionality
The backpack's streamlined silhouette ensures a comfortable fit, while the intelligently organized compartments keep your essentials neatly in place as you navigate busy streets and airports.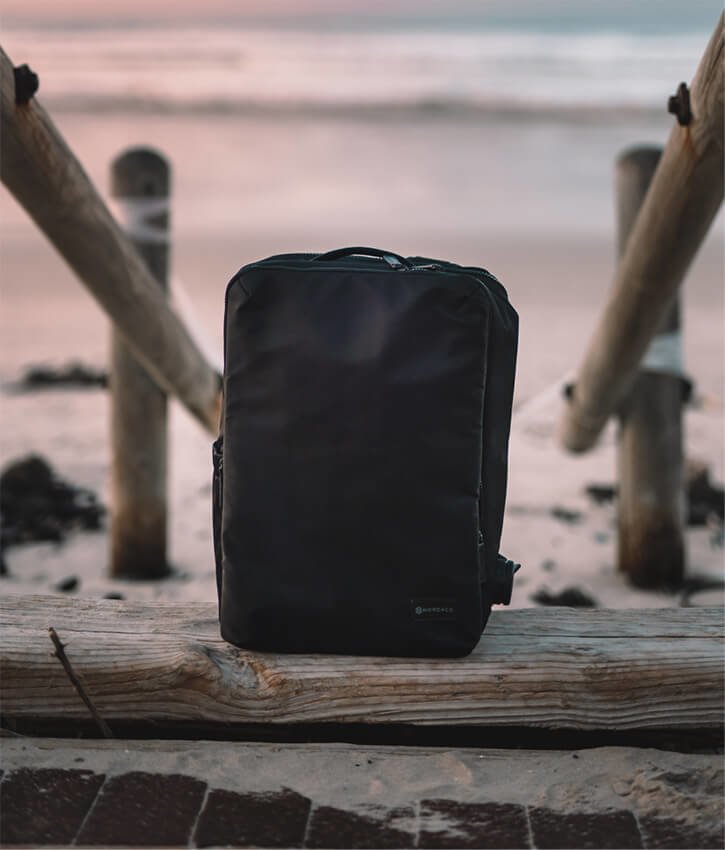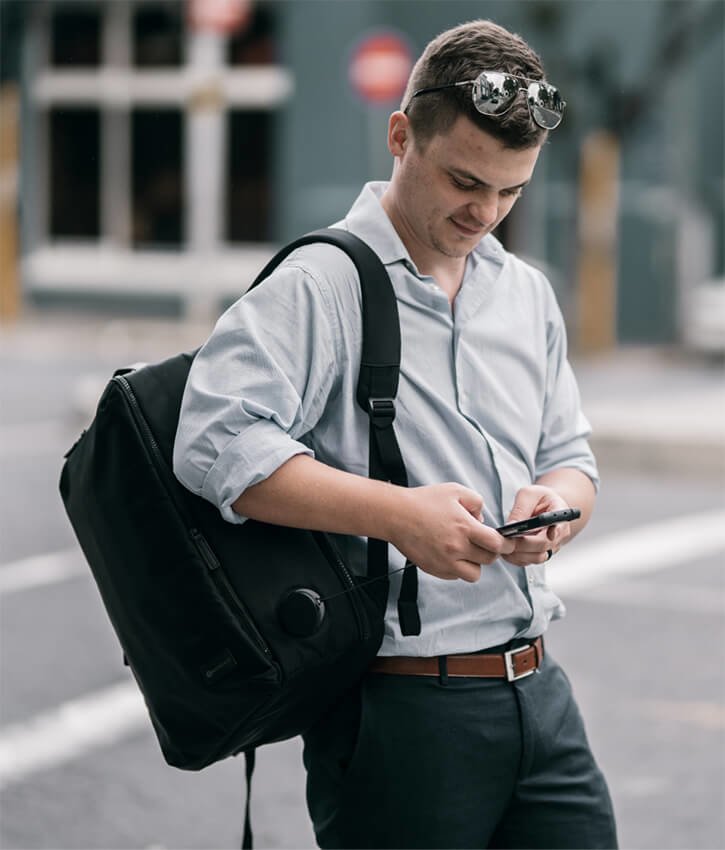 Effortless Charging Anywhere, Anytime
Whether it's responding to emails, joining virtual meetings, or keeping in touch with loved ones, Nordace Laval makes it easier to charge your phone or tablet while on the move. Just use our patented USB charging port compatible with Micro USB, iPhone Lightning, and Type C devices.

Wide Opening for Quick Access
Tailored specifically for the fast-paced lifestyle of business travelers, Laval's innovative 90-degree opening revolutionizes packing. This unique feature ensures a swift security checkpoint experience and easy access to all your essentials.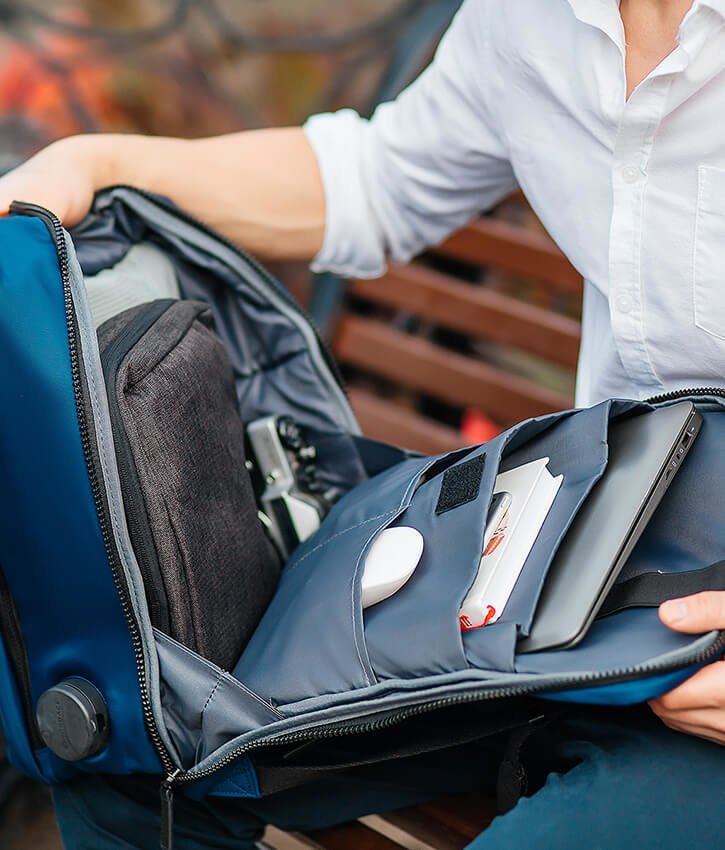 Power Meets Protection: 15.6" Laptop Slot
The backpack's laptop compartment protects your device with a snug fit. It helps you easily switch between work settings. No matter if you're going from the office to a meeting, from a cafe to a customer site, or between flights, having a separate space for your laptop eases all your commutes.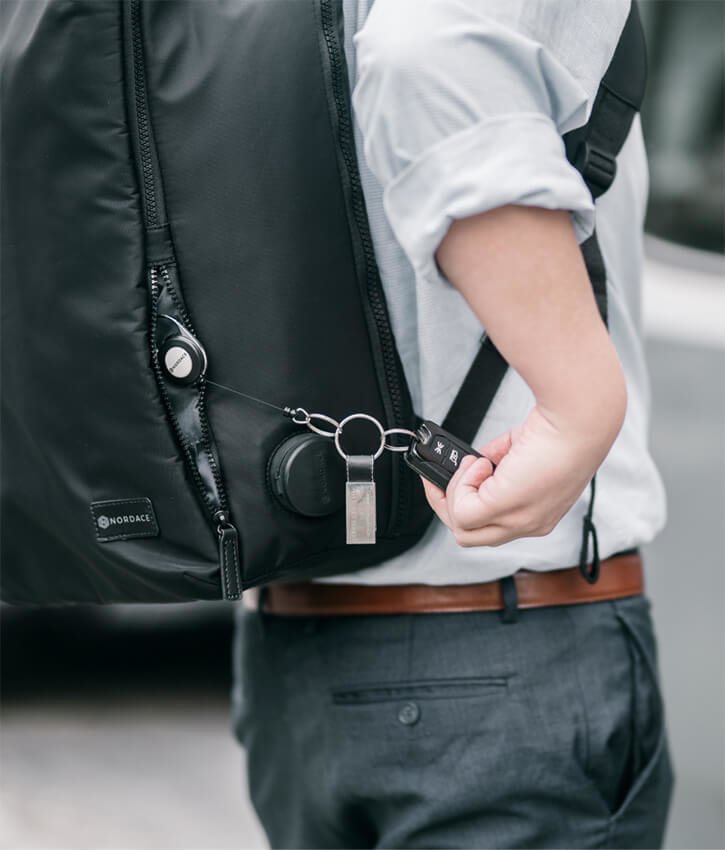 Your Keys, Always at Hand
You're rushing out of the door, your mind buzzing with tasks and deadlines, and you can't find your keys? With the retractable key leash, you can say goodbye to frantic searches and wasted minutes as they're always at hand.

Effortless Organization with Smart Pockets
For those days when you need to bring your office with you, the backpack's smart pockets are enough to simplify your life. There's a place for everything – from dedicated compartments for your devices to cleverly designed slots for your pens, business cards, and even your favorite notebook.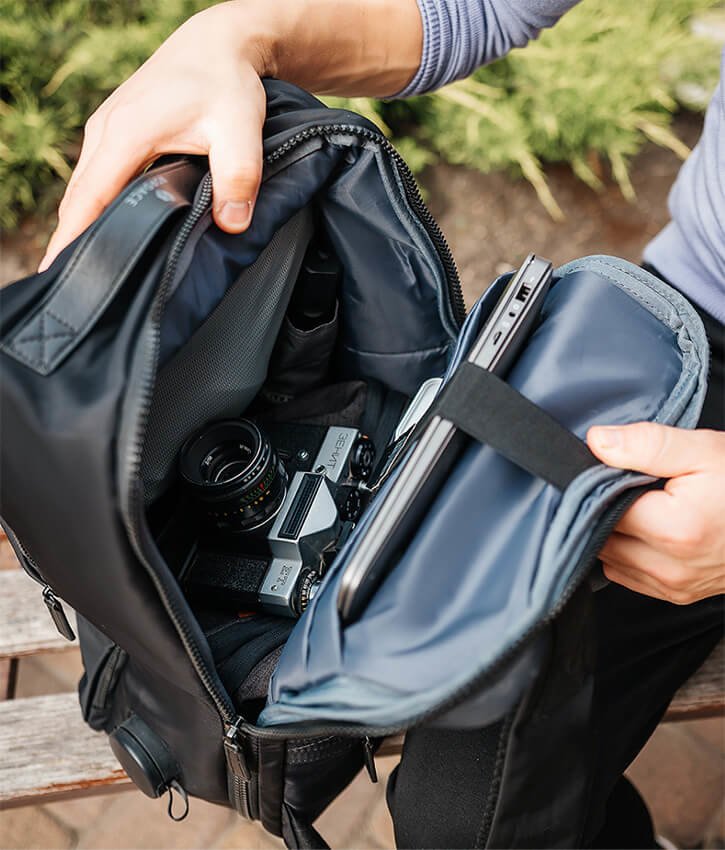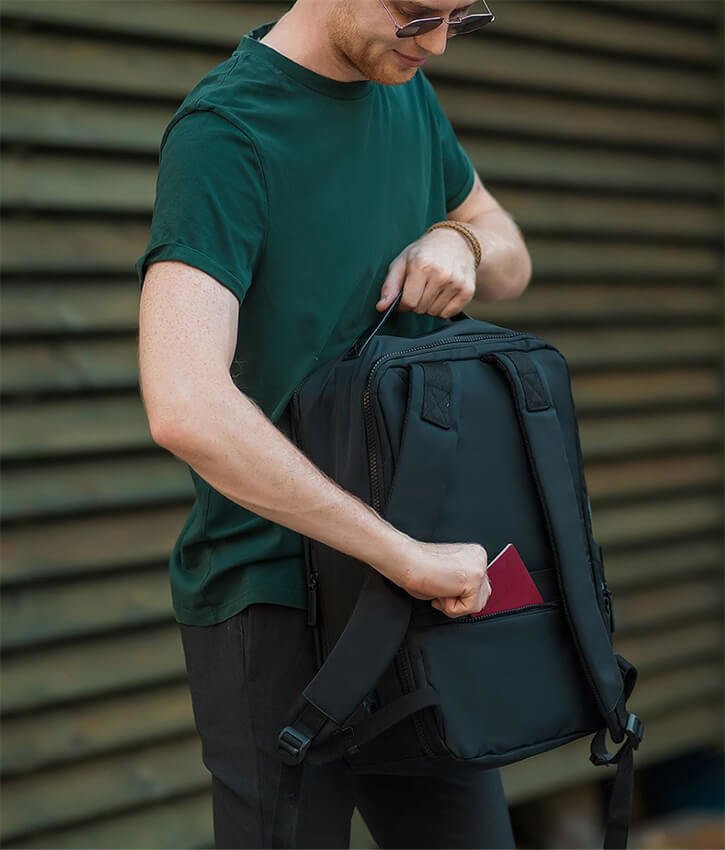 Essentials Close, Yet Hidden
Conveniently tucked away, yet easily accessible, the hidden pocket on the backpack is the epitome of practicality. It keeps your essentials secure, organized, and accessible, so you can navigate through your day with ease. Perfect Match with Your Suitcase
Attaching your backpack to your rolling luggage is easy with the built-in luggage strap. It frees up your hands, enabling you to handle travel documents, make important phone calls, or carry additional items. You can effortlessly move through security checkpoints or swiftly grab a cup of coffee, knowing your bags are securely connected.
We've crafted a companion that's designed to make your life on the go easier, more convenient, and ultimately more enjoyable.
Top-notch security comes as standard with our backpack's RFID-blocking card slots. This way, you can easily protect your cards against skimming.
Your eyewear stays secure and scratch-free in the dedicated sunglasses pocket, offering smart storage on-the-go.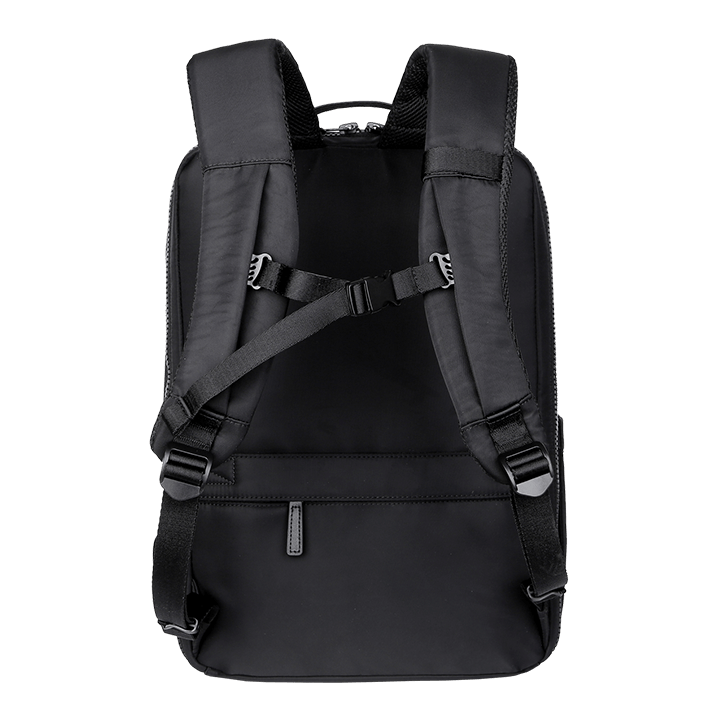 This sternum strap guarantees a snug fit, balanced weight, and less strain, increasing your comfort and the backpack's durability.
Unparalleled Breathability
Comfort comes first with our backpack's advanced breathability, ensuring you stay cool and dry even when your schedule isn't.
Backpack's comfy padded straps embrace your body, offering a personalized fit that enhances your natural movements. Say goodbye to shoulder discomfort as the weight is intelligently distributed evenly across your back, allowing you to conquer your adventures without compromise.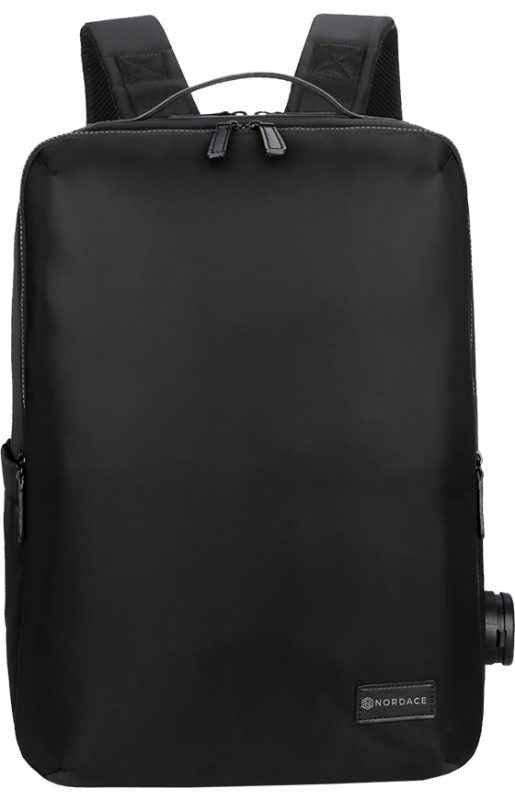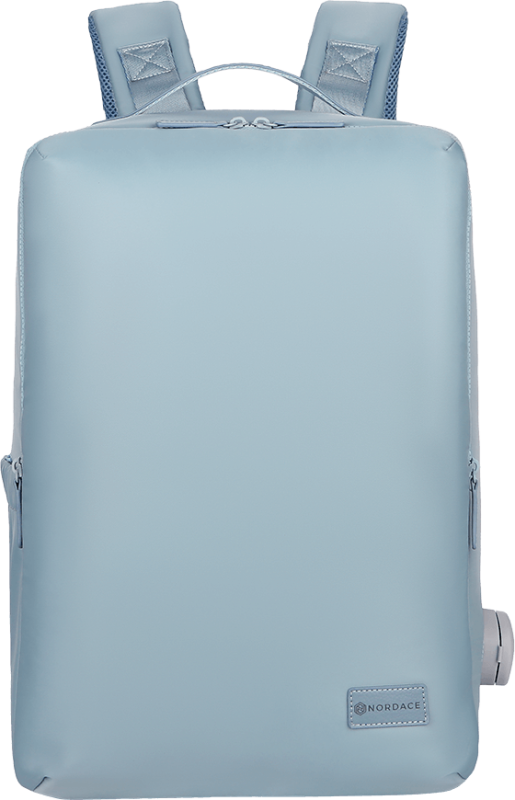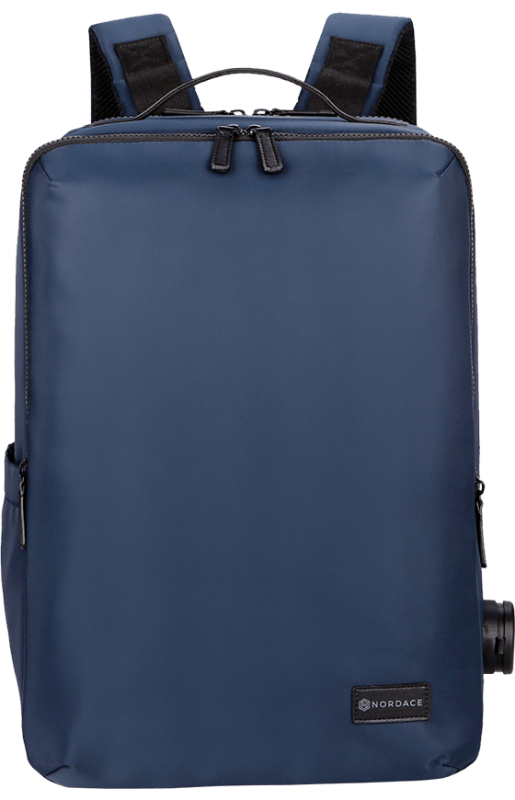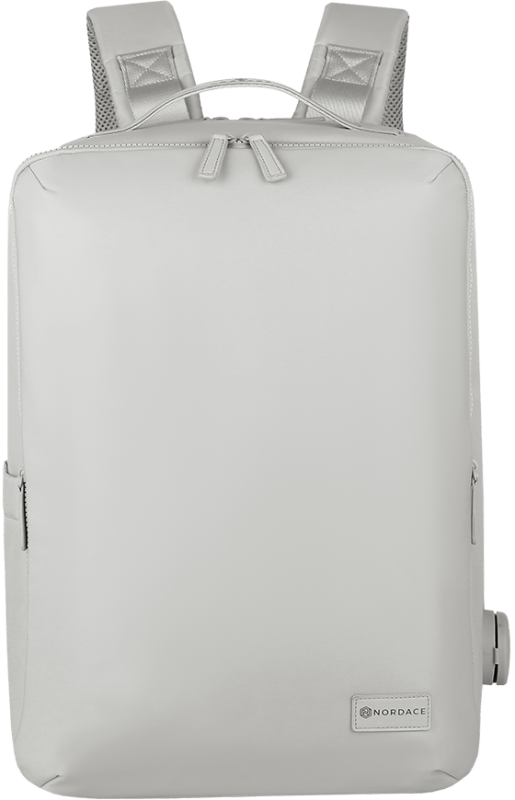 Find Your Signature Color
We believe that your backpack should be as unique as you are. That's why our color selection empowers you to express your individuality and create an unforgettable impression. Wherever you go, don't settle for blending in. Choose to stand out with Nordace Laval.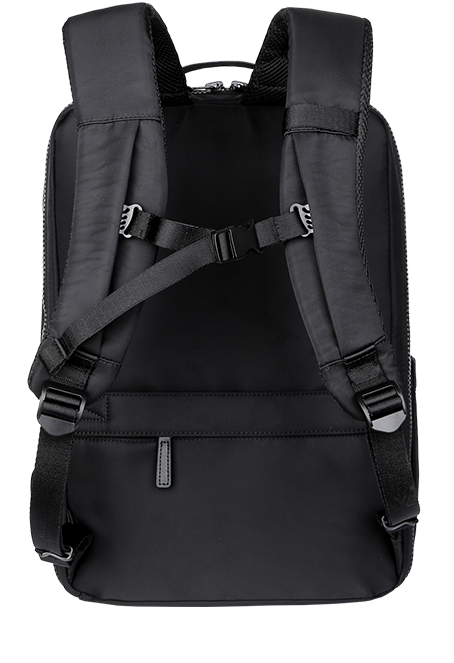 Made With Nylon And Microfiber Leather


Keep Water Out with Water Resistant Fabric

Weighs Only 0.97 kg
(2.14 lb)

Water Bottle Pocket
(750 ml)

Fits In Overhead Bin & Under the Seat

External USB Port
(No Power Bank)