NORDACE
Guella Backpack
Uncompromising comfort, unparalleled style.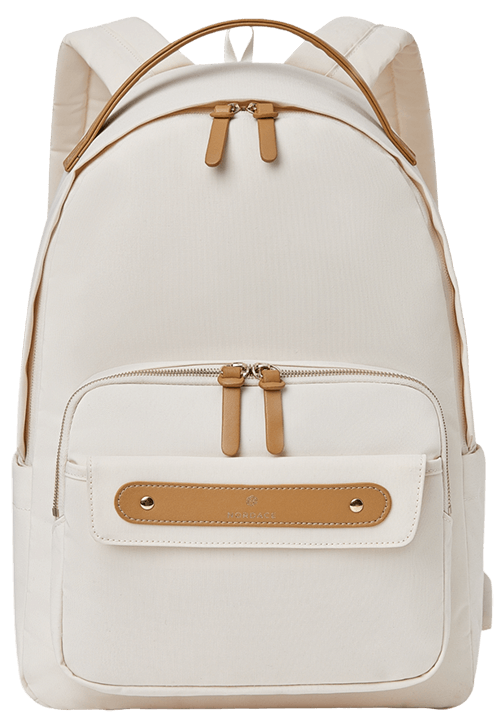 Say hello to a backpack designed to make your life easier. Imagine starting your day with a smile as you grab your trusty backpack, perfectly sized to hold all your essentials. With its intelligently designed compartments and organizational wizardry, you effortlessly navigate the chaos, knowing that everything you need is at your fingertips. This level of convenience and ease is possible with Nordace Guella Backpack.
Heading to the office or school? It's got your back (literally!). Need a reliable companion for your weekend getaways or spontaneous adventures? Look no further. With its durable materials and sturdy construction, this backpack is ready to tackle whatever comes your way. The question is: are you?
Packsmart System
The packing system that organizes and simplifies your life.

More Space, Less Stress
Say goodbye to the stress of having to choose what to pack. With our spacious backpack, you can bring it all—your laptop, accessories, snacks, and even a change of clothes for spontaneous adventures.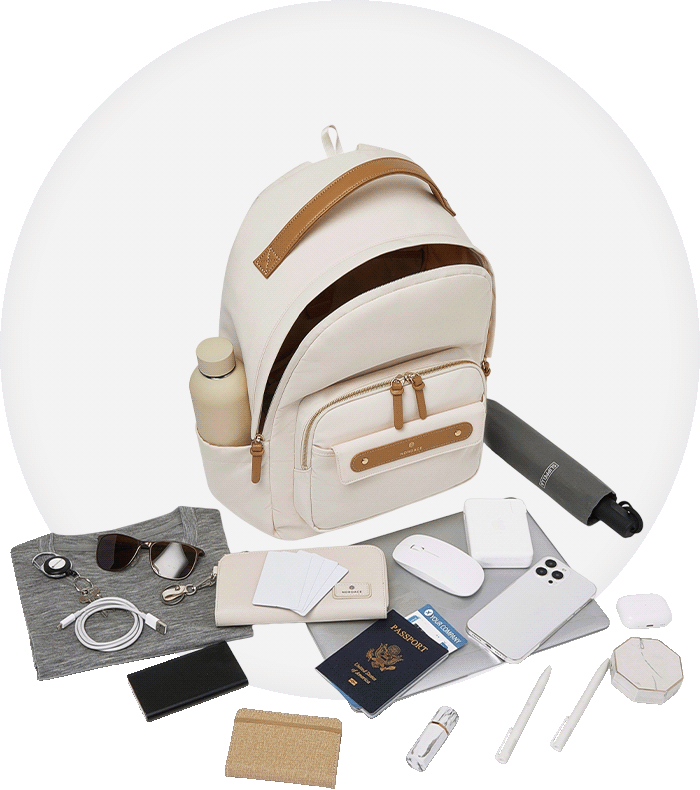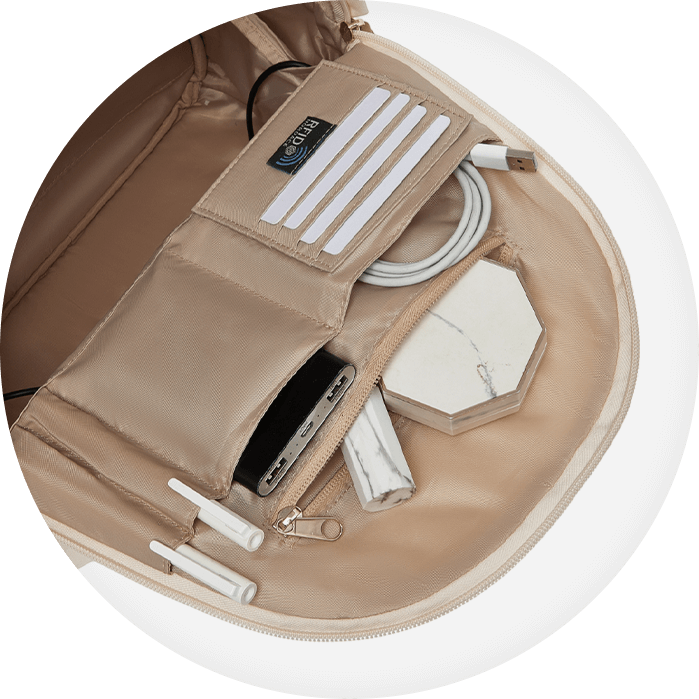 Organization Just Got Easier
As you pack your laptop, chargers, and an array of essentials, a soothing sense of control washes over you. The backpack's thoughtfully designed spaces offer a tranquil sanctuary for each item, ensuring easy access and peace of mind.

Secure Your Digital World with 15.6″ Laptop
Experience the freedom of staying connected while embracing the thrill of exploration. Whether you're a student, digital nomad working on the go, or a passionate traveler, Nordace Guella Backpack ensures your laptop stays protected and accessible in its dedicated 15.6" compartment.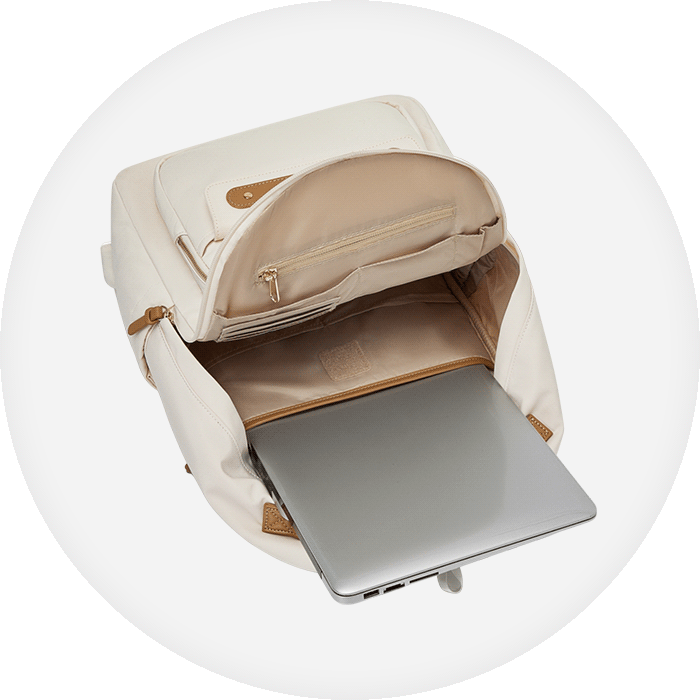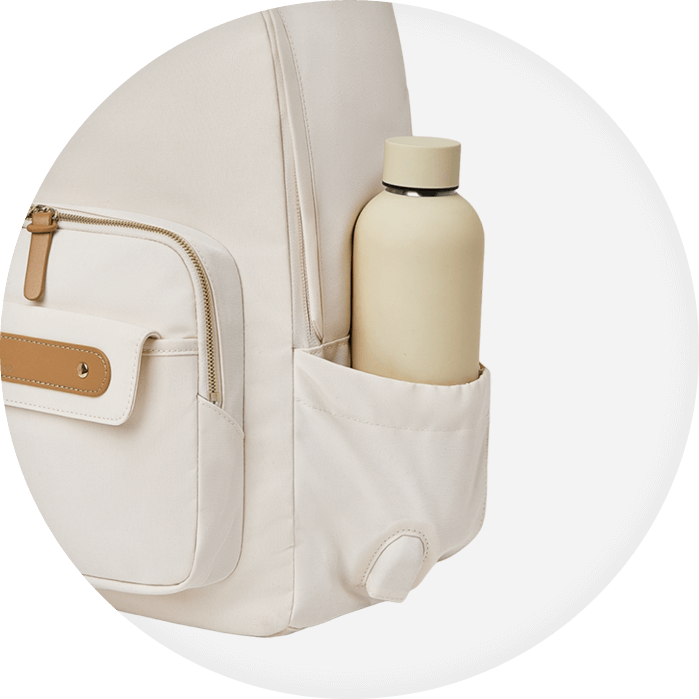 Stay Hydrated, Stay Energized
Say goodbye to the hassle of carrying your water bottle in your hands or worrying about it taking up valuable space inside your bag. The backpack's water bottle pocket keeps your refreshment securely in place, allowing you to access it with ease whenever you need a refreshing sip.

Effortless Access, Effortless Style
In a world that moves at lightning speed, having instant access to your everyday essentials is a game-changer. Thanks to the backpack's quick access pocket, you can instantly grab your phone for that must-capture moment or swiftly grab your travel pass when boarding a plane.

Keys on Demand
Imagine the convenience of having your keys securely attached to your backpack, always within reach whenever you need them. The retractable key leash on the backpack offers a hassle-free solution, keeping your keys safely tethered and readily accessible with just a quick pull.

Secure Storage for Your Eyewear
Designed with your needs in mind, our backpack boasts a unique, dedicated sunglasses compartment that provides a scratch-free storage solution for your shades. Keep them just a zip away when you encounter those bright, sun-drenched moments.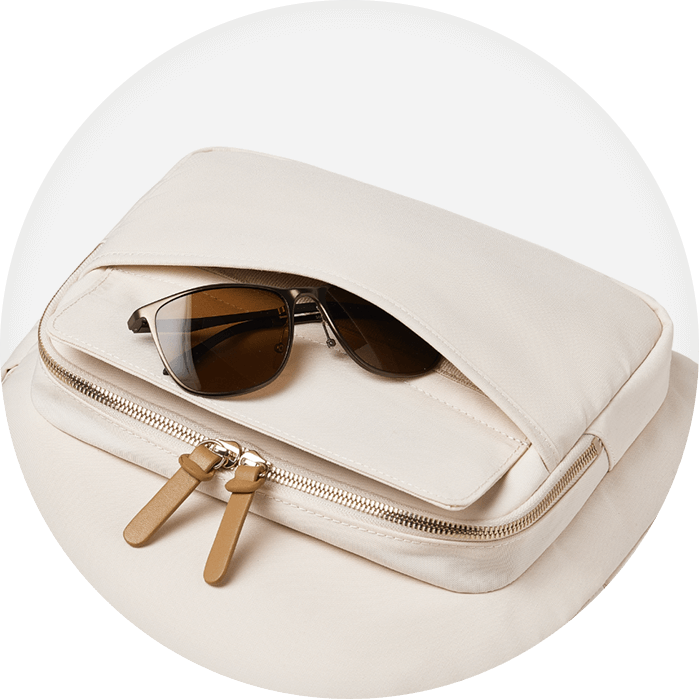 Safeguard Your Belongings
Peace of mind guaranteed.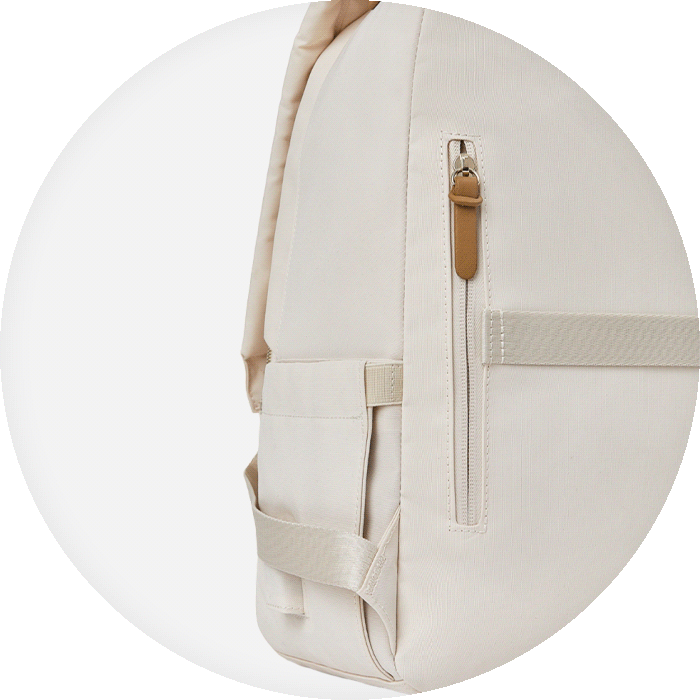 Security Without Compromising on Style
Stroll through city streets or bustling markets knowing that your essentials are tucked away discreetly in the hidden pocket, away from prying eyes. Worry and anxiety will no longer shadow your adventures.

Goodbye, Digital Intruders
In this hyper-connected world, your personal information is more valuable than ever. But fear not, for this backpack has your back! With its integrated RFID-blocking card slots you can bid farewell to unauthorized scans and identity theft concerns.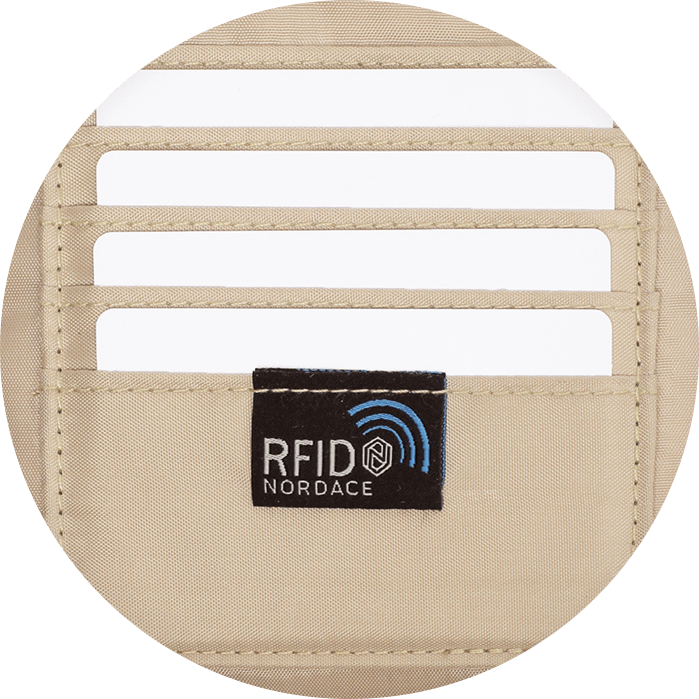 Designed to Make Your Life Easier
From rainy days to drained batteries, it's got you covered.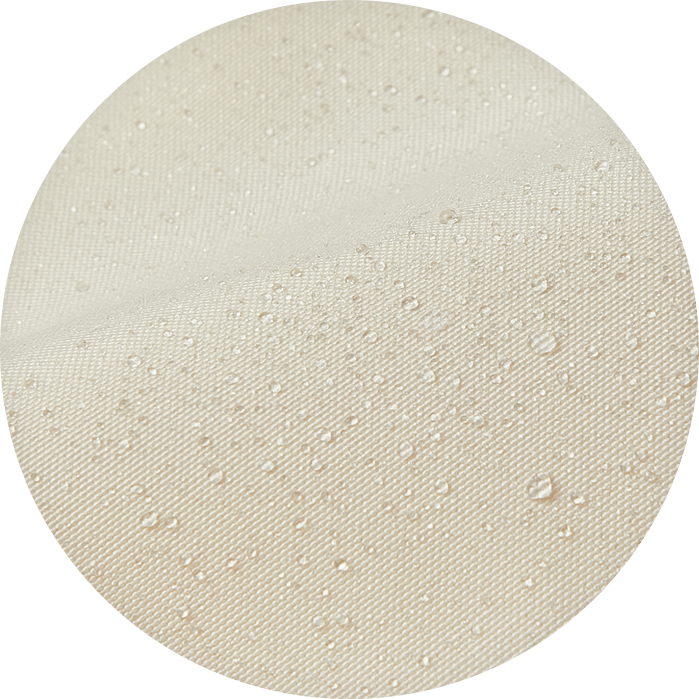 Confidence In Any Weather
If you're looking for a reliable backpack that can brave the elements and keep your belongings dry, Nordace Guella Backpack is a must-have. Step into a world where function meets fashion with a backpack ready to tackle an unexpected light rain or accidental splashes.

Your Personal Charging Station
We all know how essential our devices have become in our daily lives. But what happens when the battery life starts to dwindle, and you're nowhere near an outlet? That's where the backpack's USB charging port swoops in to make it easier for you to charge your device.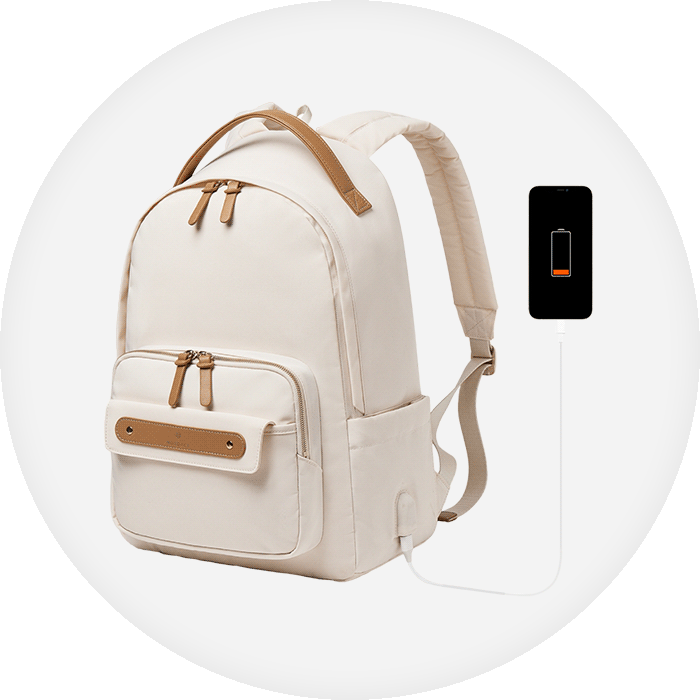 Made for Ultimate Comfort
Unlock the joy of effortless carrying.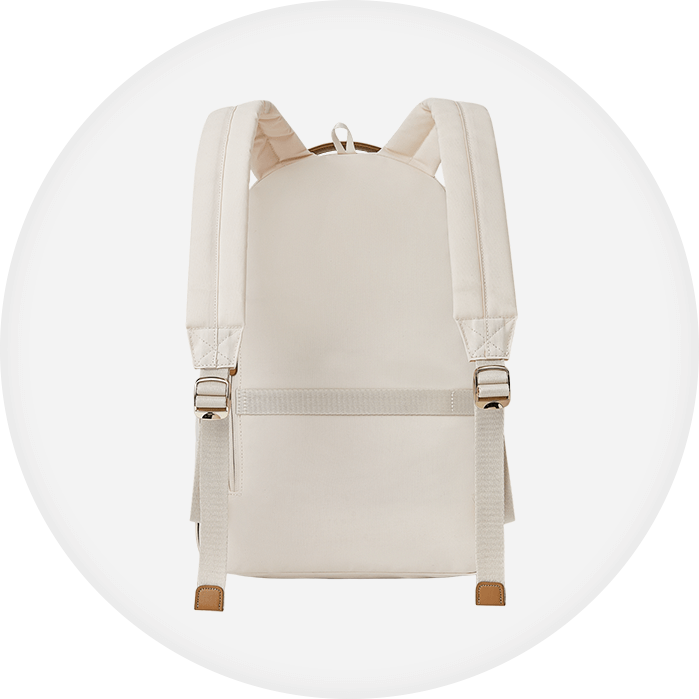 A Weight Off Your Shoulders
Its adjustable shoulder straps offer a customized fit that will make you forget you're even wearing a backpack. Say goodbye to those pesky red marks and painful pressure points that come with poorly designed straps.

Switch To Travel Mode
No more struggling to balance your backpack on one shoulder while manoeuvring your suitcase with the other. Simply attach it to the handle of your suitcase with the built-in luggage strap and move them like one.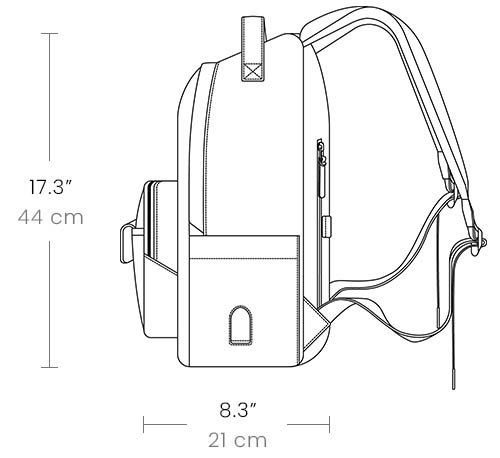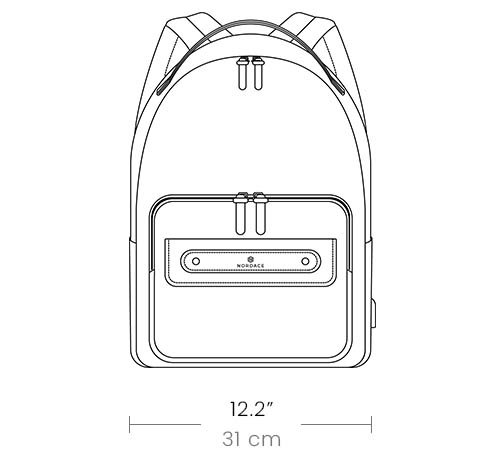 Made With Polyester & Micro-Fiber Vegan Leather

Weighs Only 0.83 kg (1.8 lb)

Laptop Compartment Fits
34 x 26.5 cm
(13.4" x 10.4")

Keep Water Out with Water Resistant Fabric

Water Bottle Pocket (1500 ml)

Fits In Overhead Bin & Under the Seat

External USB Port
(No Power Bank)