NORDACE
Aerial Infinity Backpack
Down-to-dusk backpack for limitless adventures.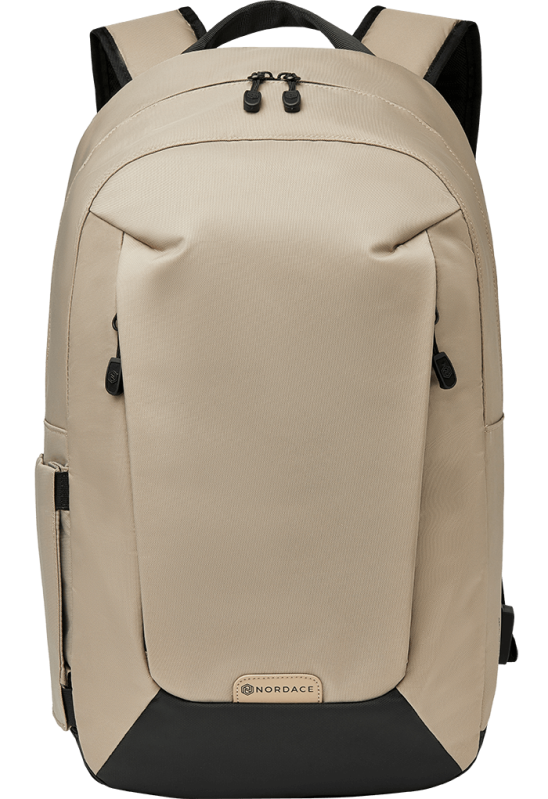 Created for comfort, versatility, and easy packing, with a simple, but elegant silhouette, Nordace Aerial Infinity Backpack is expertly crafted for infinite adventures. Innovative in design, futuristic in terms of aesthetics, and packed with modern functionality, it can do more than just hold your items.
From traveling to commuting to everyday life, it is designed for people with active lifestyles. With a padded internal laptop compartment and a plethora of pockets, it offers a generous space to carry your essentials in an accessible way. It is powered by our patented 3-in-1 USB charging port so you can stay connected to the world from anywhere.

Limitless Space
Nordace Aerial Infinity Backpack will hold what you need for a day trip around the city, your daily commute, or a weekend getaway. Compact, stylish, yet generously sized to hold your laptop, clothes, accessories, and more, it makes life on the go look like a breeze.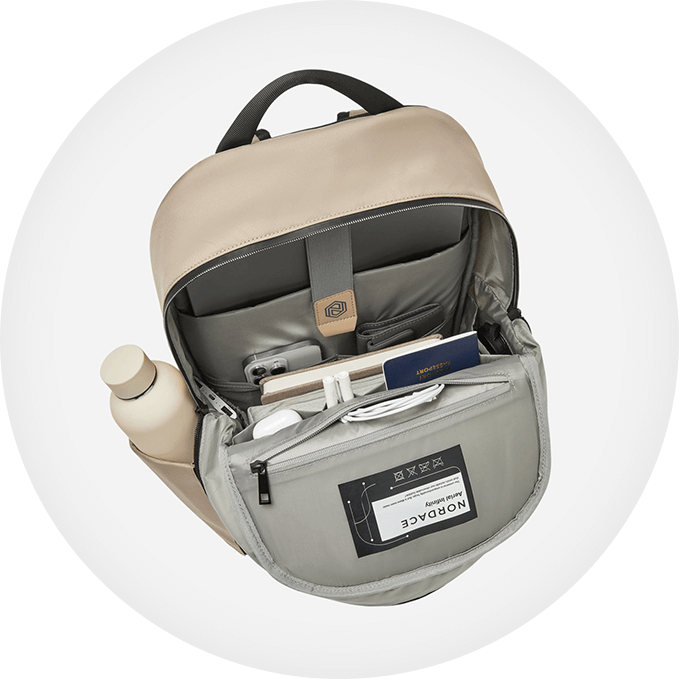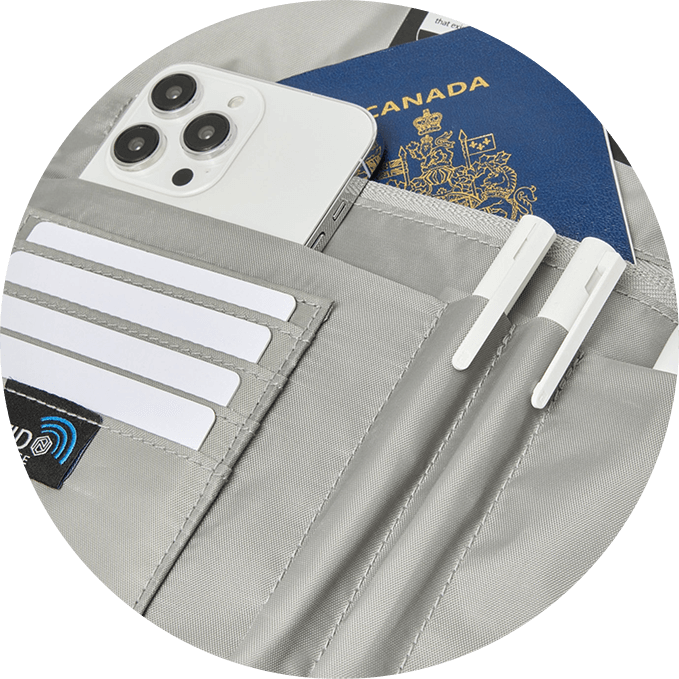 Clever Built-In Organization
This is your organizational superhero. Apart from the usual compartments, this backpack boasts all kinds of pockets for easy sorting and packing. Keep your gadgets, mouse, cards, pens, cables, or accessories organized and clutter-free.

Protection For Your Laptop
With a dedicated padded laptop compartment that fits a 15" device, it takes the ability to work from anywhere to a new level. It fits into the lifestyle of any modern professional, digital nomad, or college student who wants to achieve their goals.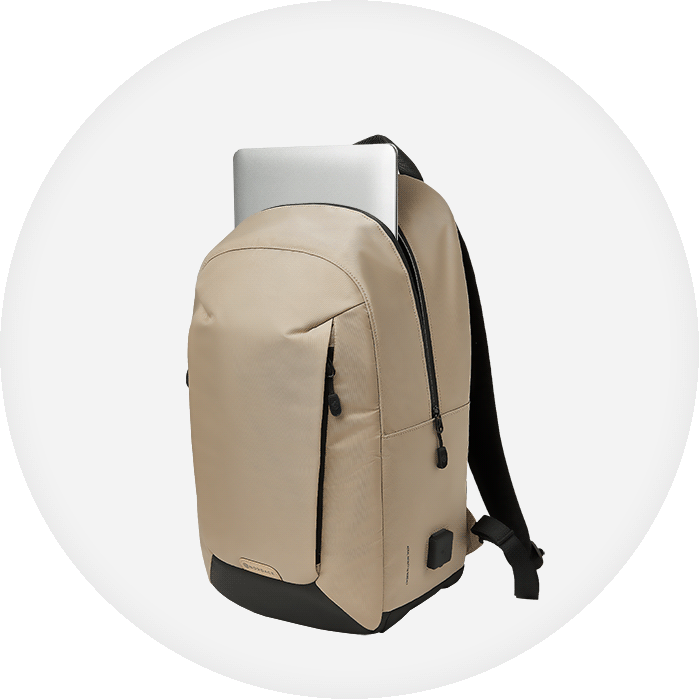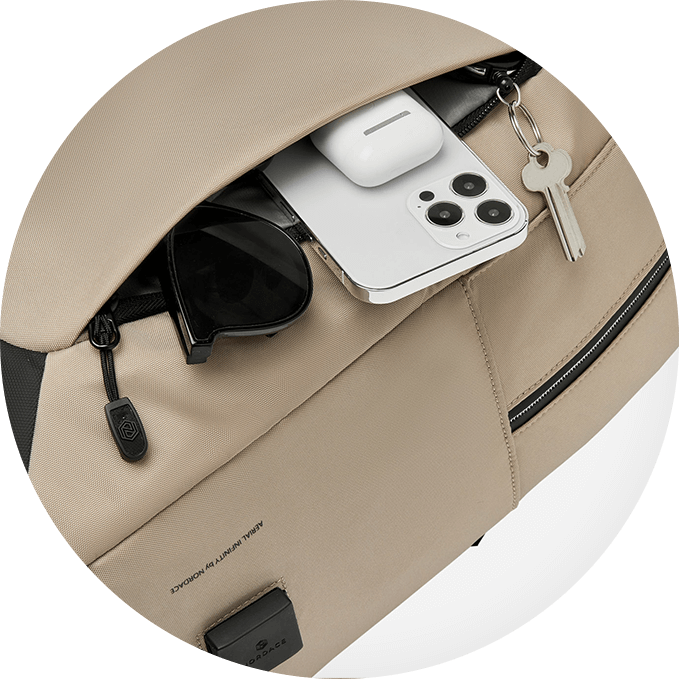 Easy Access, No Hassle
The fast access front pockets featuring quick and safe closure systems, make it easy to reach your smaller items such as phone, keys, tickets, and other essentials in a second.

Stay Hydrated On Your Journey
An all-rounder when it comes to functionality, Nordace Aerial Infinity Backpack features a real water bottle holder carefully placed on the right spot for easy access when thirst hits.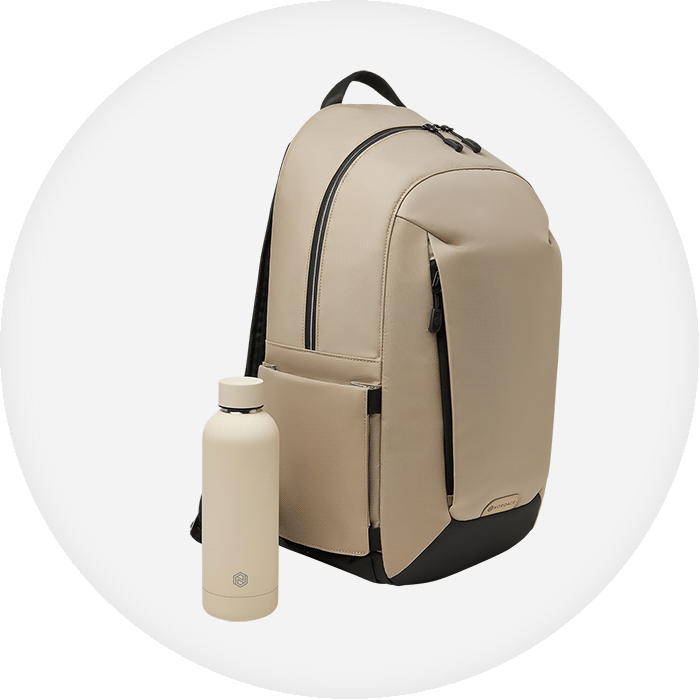 Safeguard Your Belongings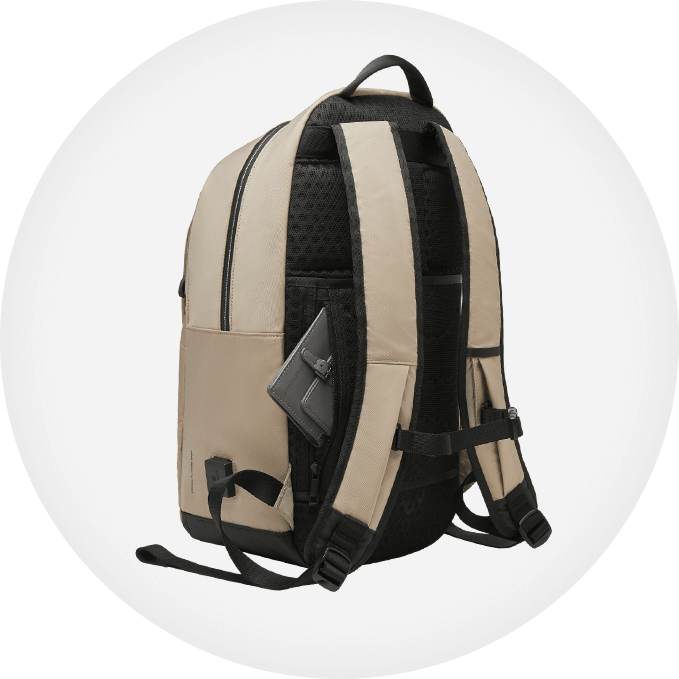 Outsmart Pickpockets

A pickpocket can't take what he can't see. The back of this backpack features a secret zippered pocket where you can slide your most valuable possessions such as passport, ID, wallet, or cash and keep them away from sticky fingers.

Keep Data Thieves At Bay
With data theft on the rise, these RFID-blocking card slots provide enough shielding to protect the sensitive data on your cards and keep your money in your bank account. Travel is fun when is stress-free.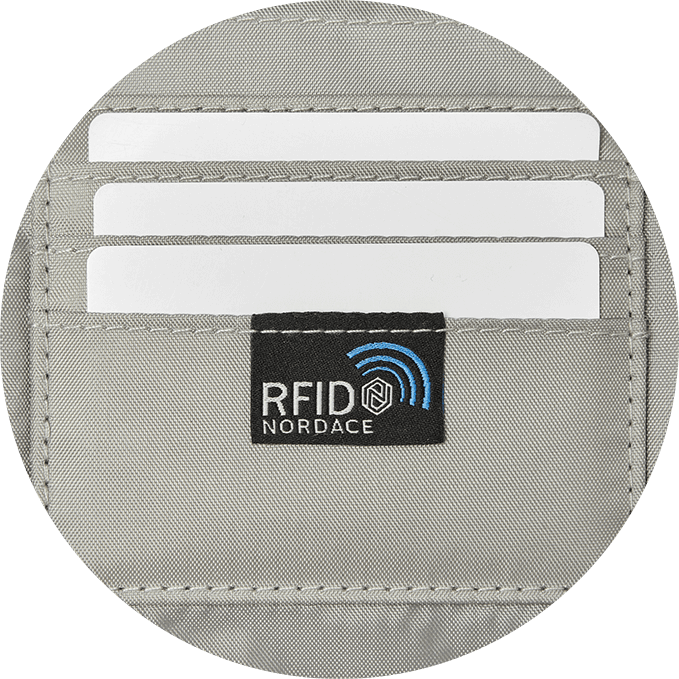 Designed to Make Your Life Easier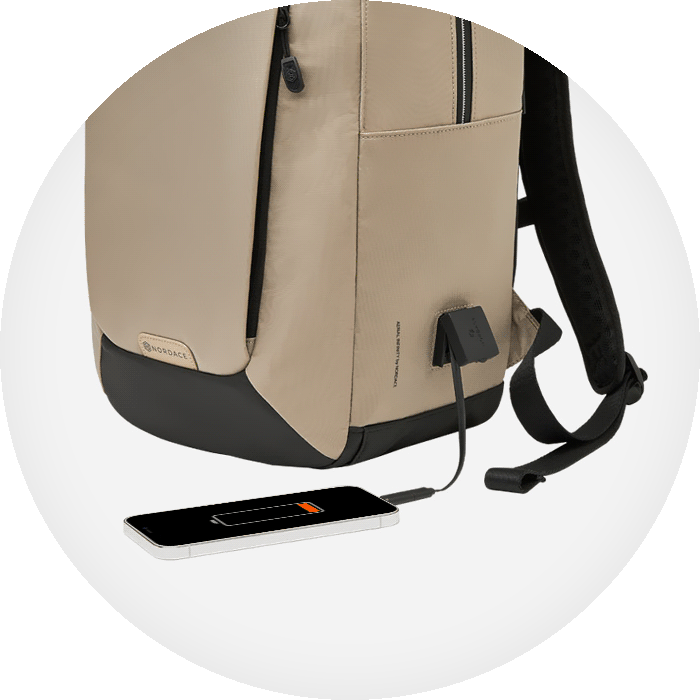 No Place to Plug? No Problem
Powered by our patented 3-in-1 USB charging port, Nordace Aerial Infinity Backpack offers a convenient way to charge your devices on the go. The charging port features Type-C, Lightning, and Micro-USB so you can leave your cables at home.
How to use?

Card At Your Fingertips
There are some things such as your credit, transportation, or office card, that you need to keep within easy reach yet away from curious eyes. And this is what the hidden card slot on the shoulder strap does.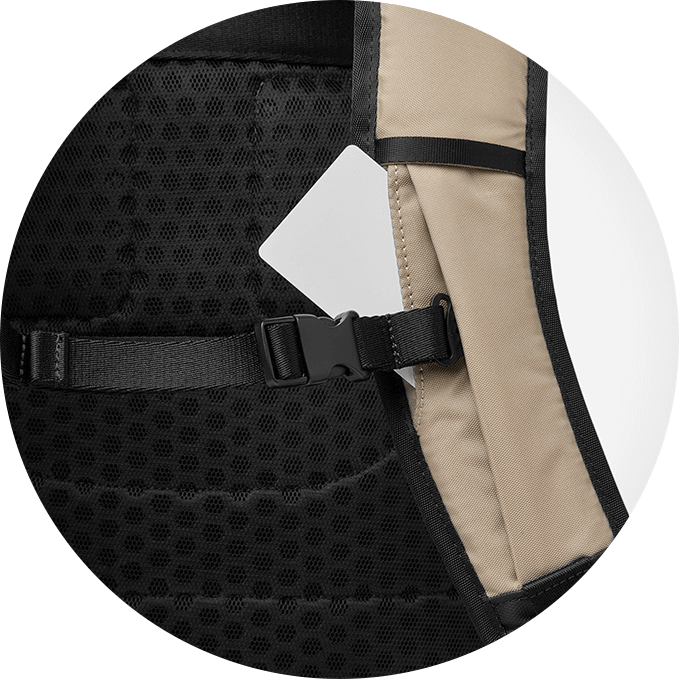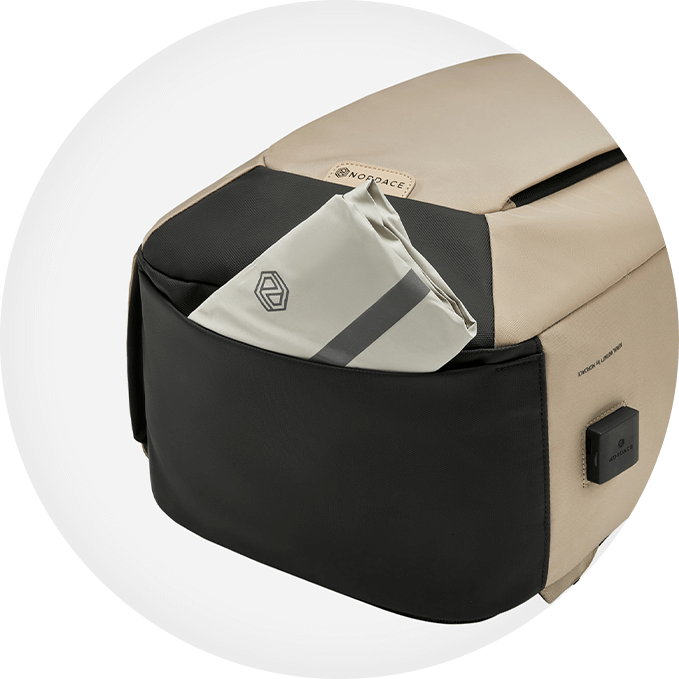 Gear Safe, Rain or Shine
Good news in the forecast today. Ideal for urban and outdoor activities, this backpack is constructed from durable, water-resistant material to protect your gear in any weather. Plus, it features a separate pocket for a rain cover to reach it when necessary.
Made for Ultimate Comfort

Comfort On Point
We've dedicated the time to creating the most comfortable shoulder straps to make the backpack feel lightweight as a feather on your shoulders. Designed to adapt perfectly to any body type, the straps ensure all-day comfort when carrying heavy loads.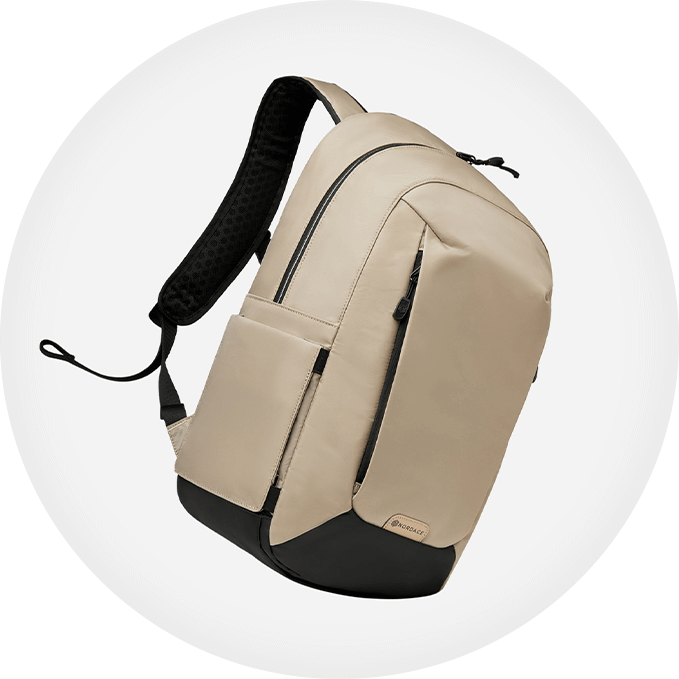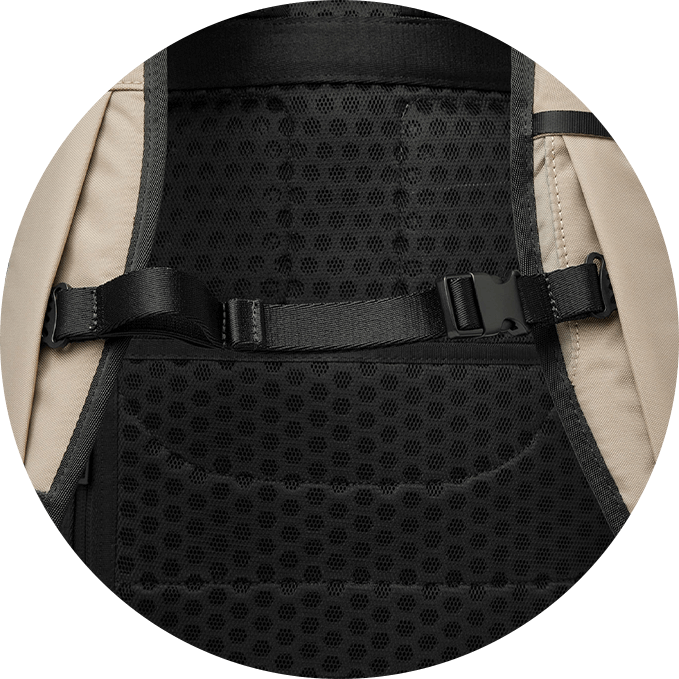 Superior Stability
To provide you with a state-of-the-art experience when carrying this backpack we've included an adjustable sternum strap. It is designed to keep the shoulder straps in position, shift the pressure, and reduce shoulder and back discomfort.

Beyond Enjoyable to Wear
Wondering what sets this backpack apart? We've complemented the well-structured design with the anatomical, super-breathable EVA back plate. It fits any silhouette and ensures proper ventilation even when wearing it for hours.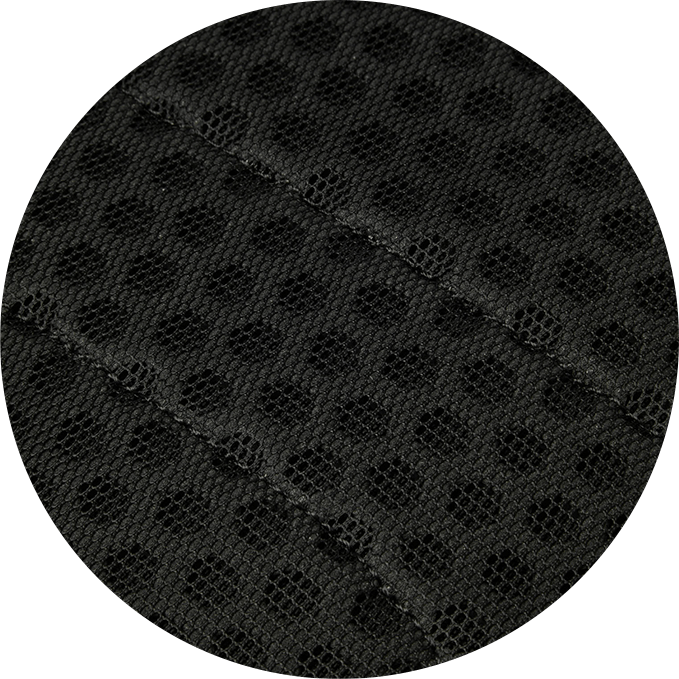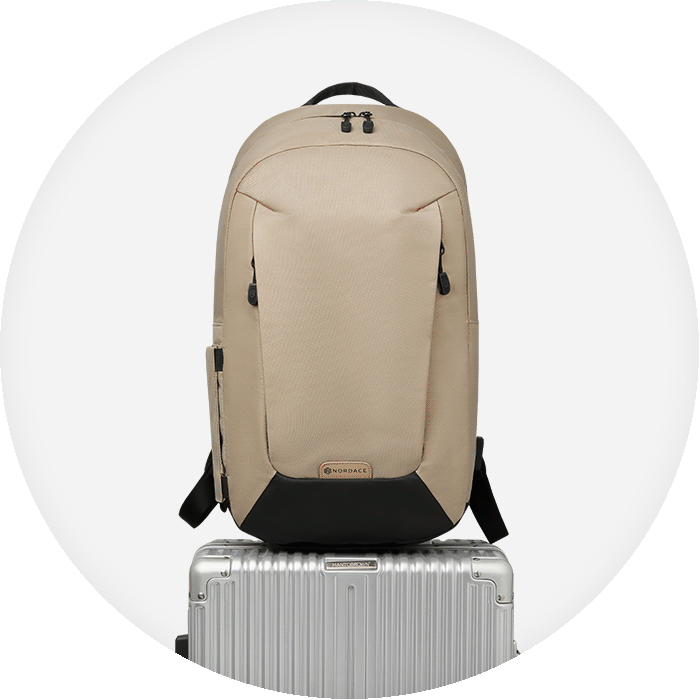 Always Ready for Travel
Streamline your travel experience with a backpack designed for unlimited adventures. The Nordace Aerial Infinity Backpack features a built-in luggage strap that slides over the handle of your rolling bag so you can navigate the airport with ease.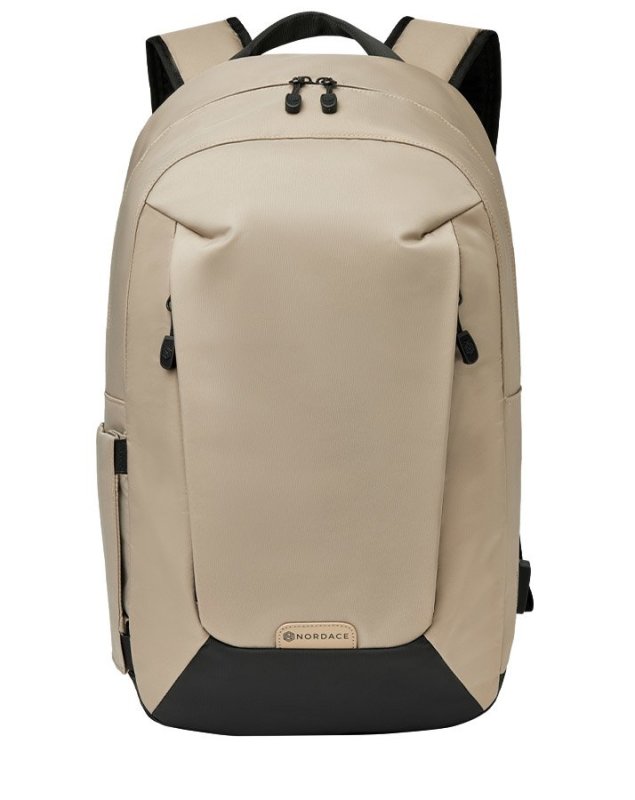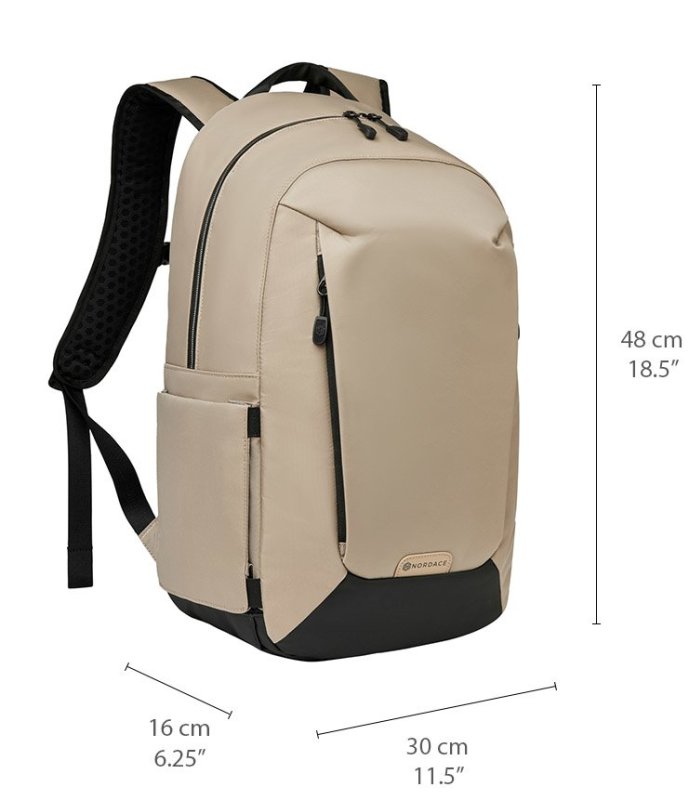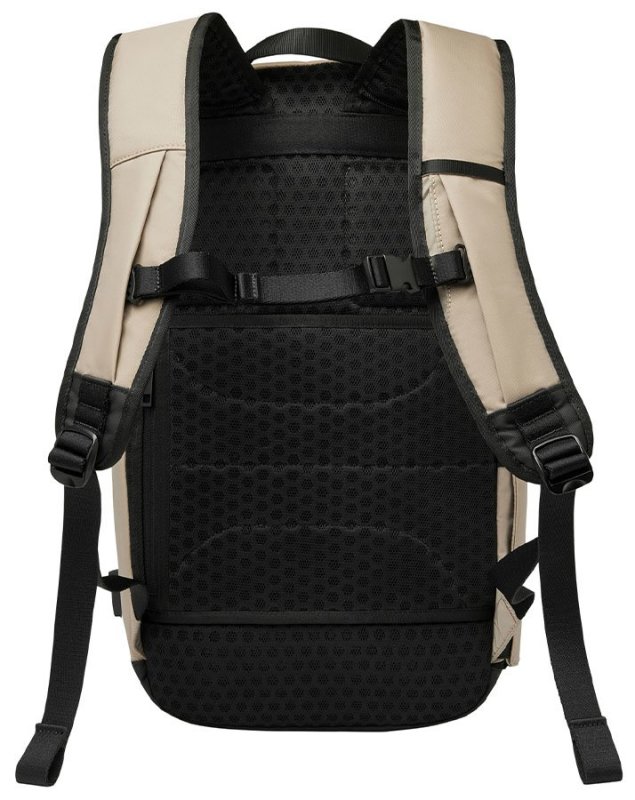 Made With Polyester & Micro-Fiber Vegan Leather

Weighs Only 1 kg (2.2 lb)

Laptop Compartment Fits 38 x 27 cm
(14.75" x 10.5")


Keep Water Out With Water-Resistant Fabric

Water Bottle Pocket (1000 ml)

Fits In Overhead Bin & Under The Seat

External USB Port (No Power Bank)

20L Volume