NORDACE
SIENA II
MINI BACKPACK
A mini backpack forendless possibilities.
NORDACE
SIENA II
MINI BACKPACK
A mini backpack forendless possibilities.
NORDACE
SIENA II
MINI BACKPACK
A mini backpack forendless possibilities.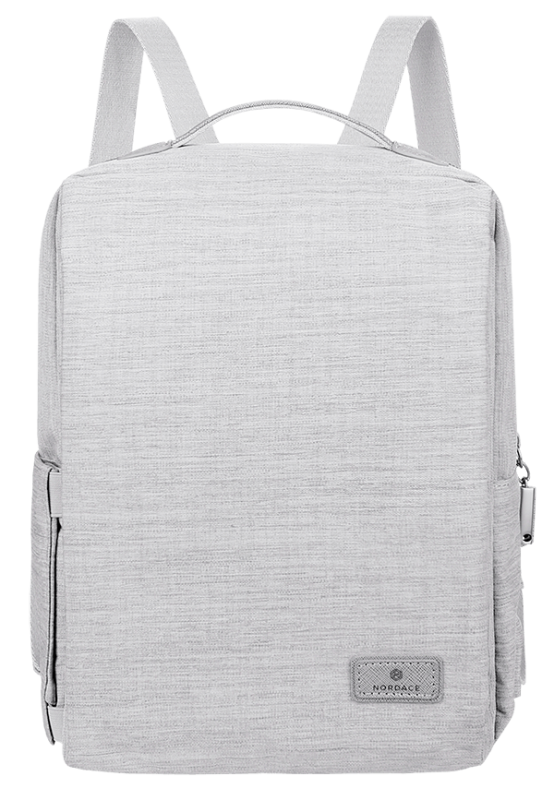 Keep your everyday life organized with this small, but mighty backpack. From daily errands to urban adventures, the Nordace Siena II Mini Backpack offers superb organization in a compact size that makes carrying your essentials effortless.Lightweight and durable, this backpack is built with ample storage and smart features including tablet sleeve and USB charging port for your total convenience. If you are looking for a stylish but less bulky look for your life on the go, then this is the only bag you will need.

Get Organized, Smarter
Despite its slim exterior, the Nordace Siena II Mini Backpack delivers big on capability. Thoughtfully designed with a variety of organizational pockets, it will keep all your stuff organized without being too bulky.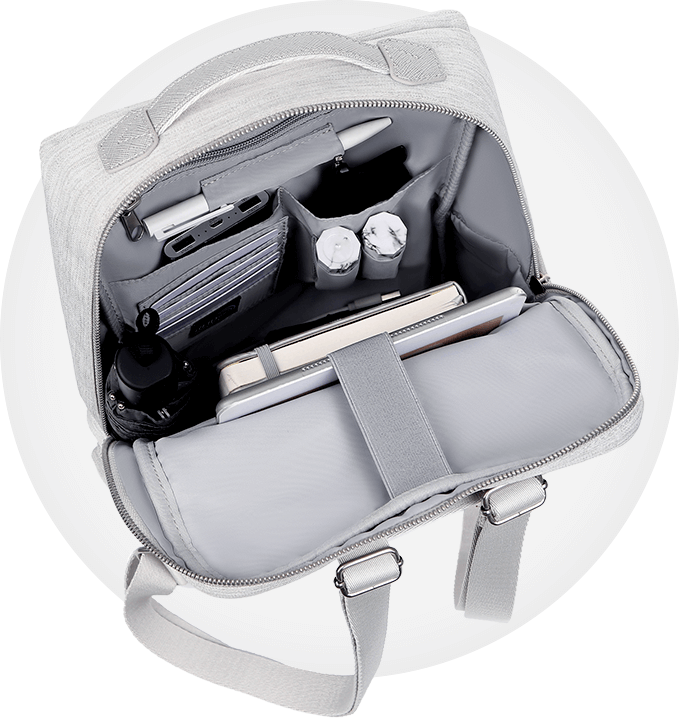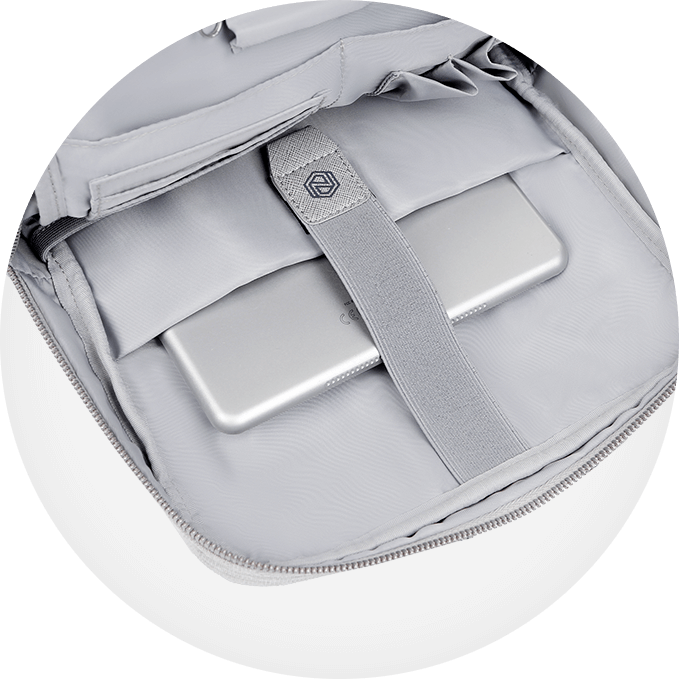 Keep Your Devices Snug
Perfect for urban commuters, students and travelers, the built-in padded compartment can accommodate your 11" tablet and keep it secure during your journeys.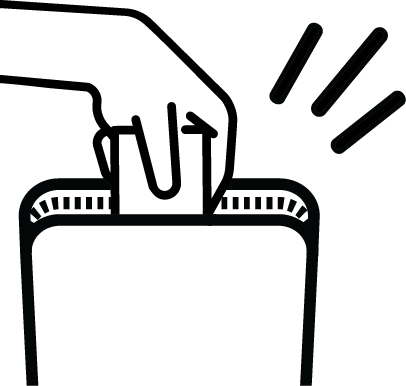 Quick Access At The Front
Stash your daily essentials in the convenient front pockets for easy and quick access. Designed to take the stress out of travel, these pockets are extremely useful to make your life easier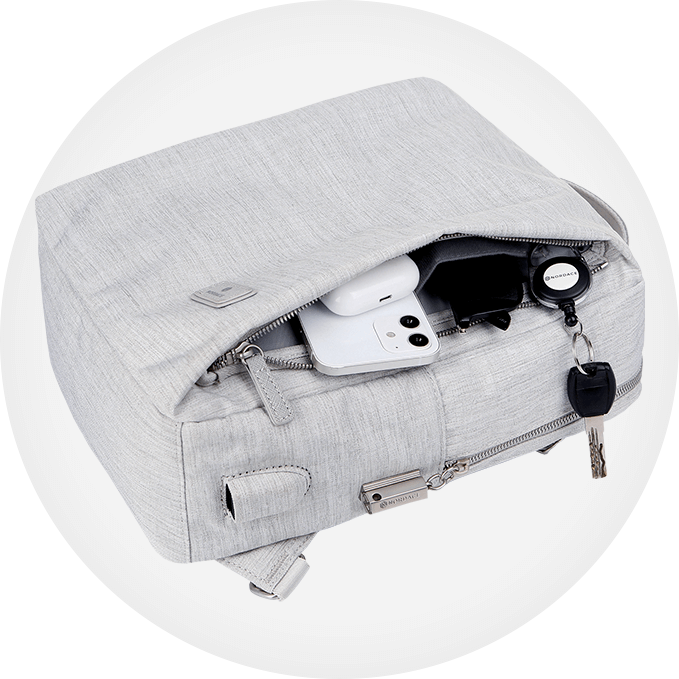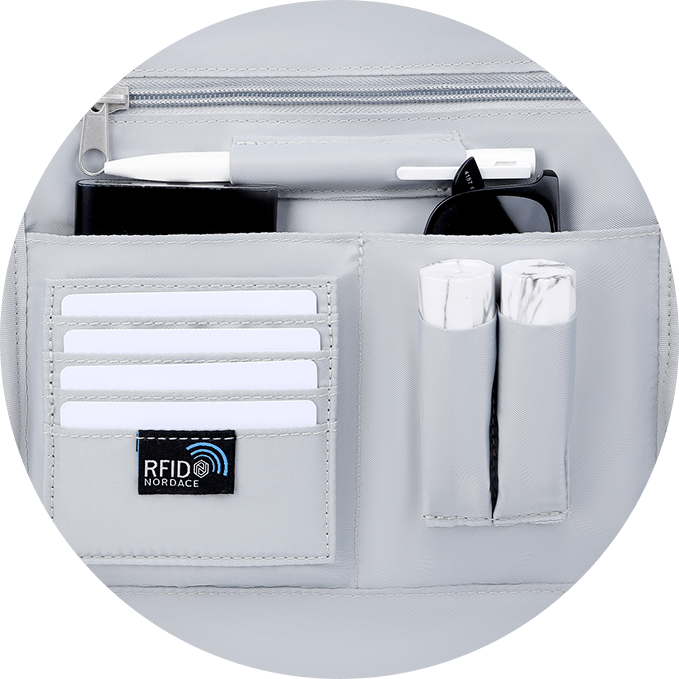 Room For Little Things
Keep your small items such as pens, cards, and lip balm in place with the dedicated pockets so you don't have to rummage through your entire bag anymore.

A Place For Your Bottle
Featuring an expandable water bottle holder, this backpack makes it easy to stay hydrated while on the go. The stretchy side pocket can also be used to carry an umbrella.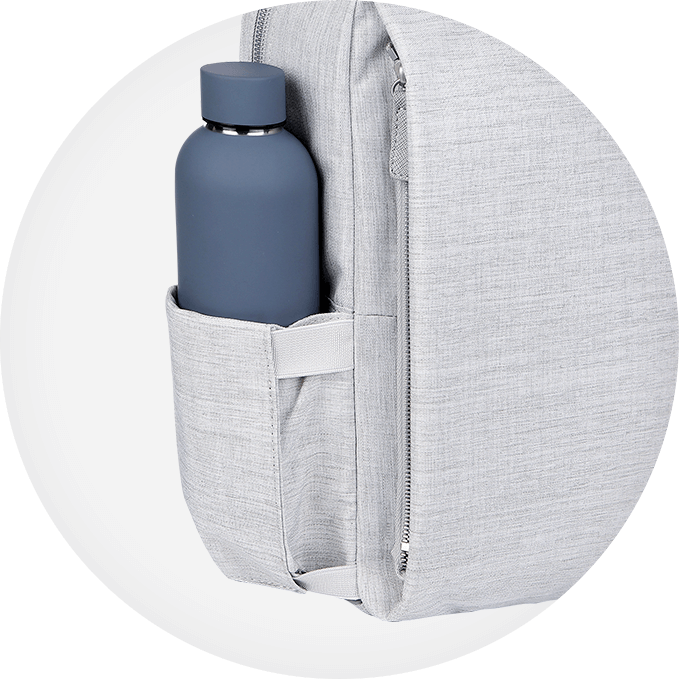 Safeguard Your Belongings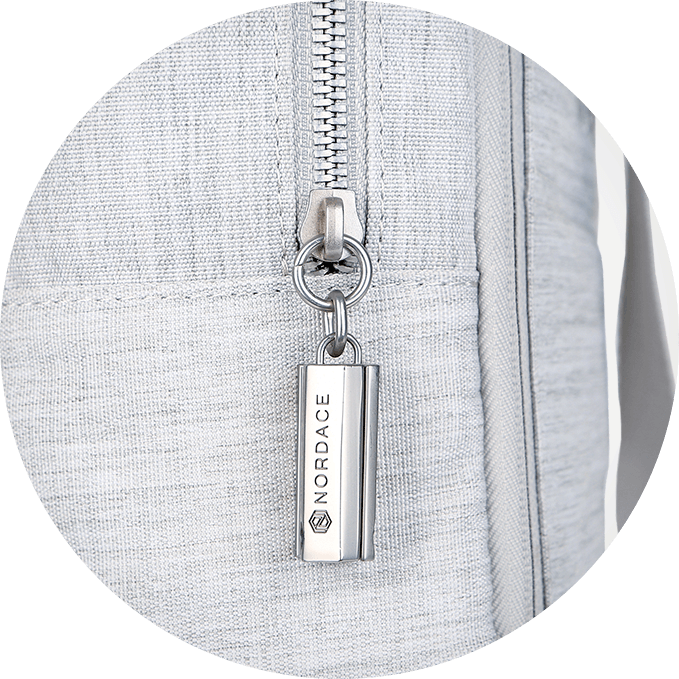 A Zipper For Maximum Security
Rest assured the contents inside your backpack is safe with this patented magnetic zipper lock system. You can further secure your backpack with a TSA lock by threading the cable through the hole and lock it.

Safe From RFID Skimming
This backpack comes with plenty of RFID-blocking pockets and card slots to protect your sensitive data stored on identity cards, debit and credit cards that are vulnerable to electronic pickpockets.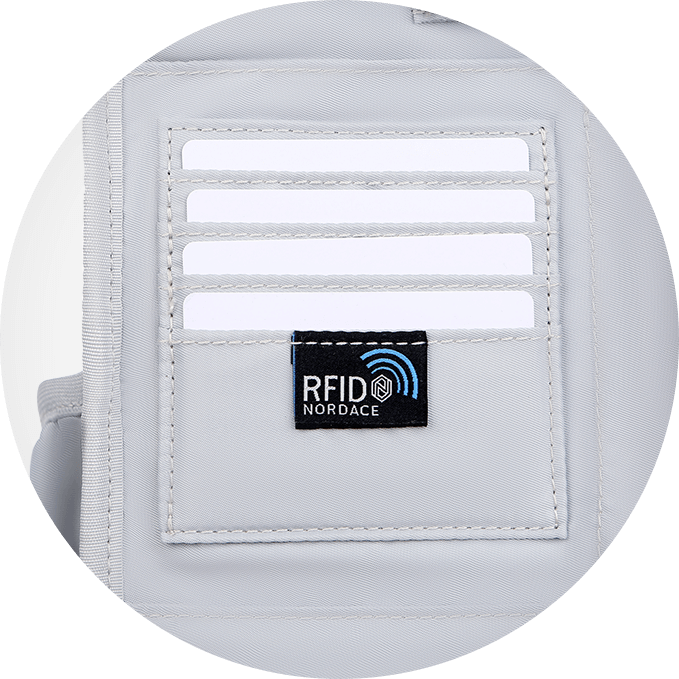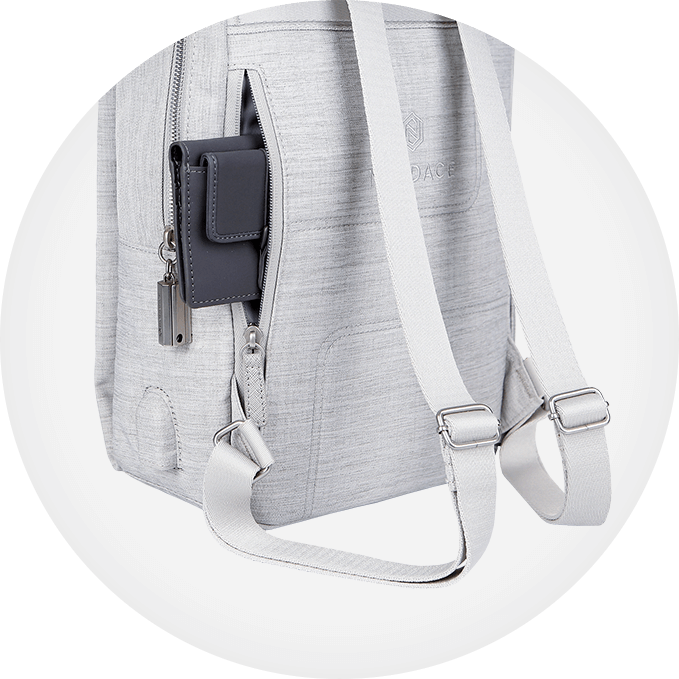 Secure Your Valuables
Thanks to the anti-theft pocket at the back, pickpockets will have no chance of getting inside of your backpack. Store your essentials in this rigid pocket and know that they are safe even in crowded areas.
Designed to make your life easier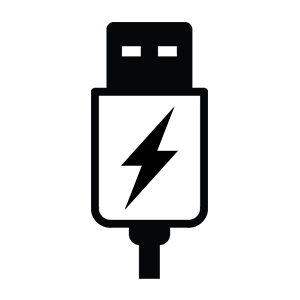 Power Up Wherever You Go
With the USB charging port, you can keep your devices juiced up and always stay connected when you are out and about.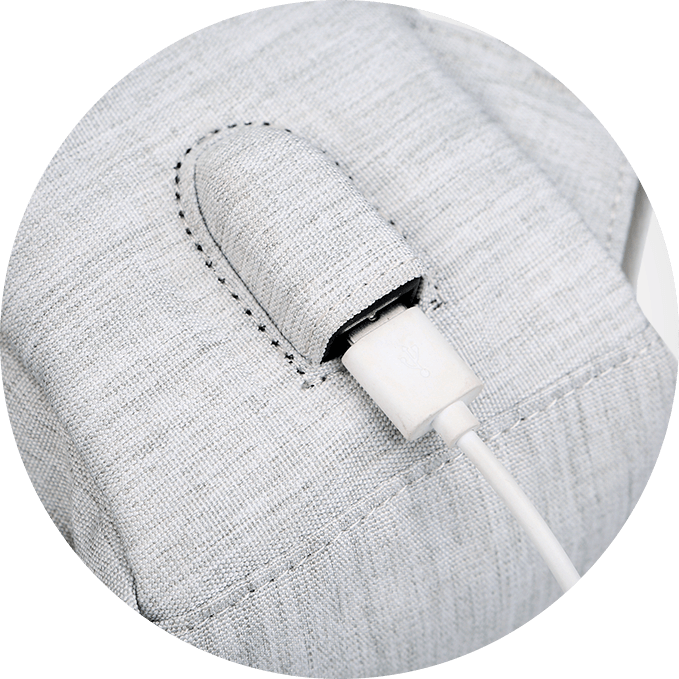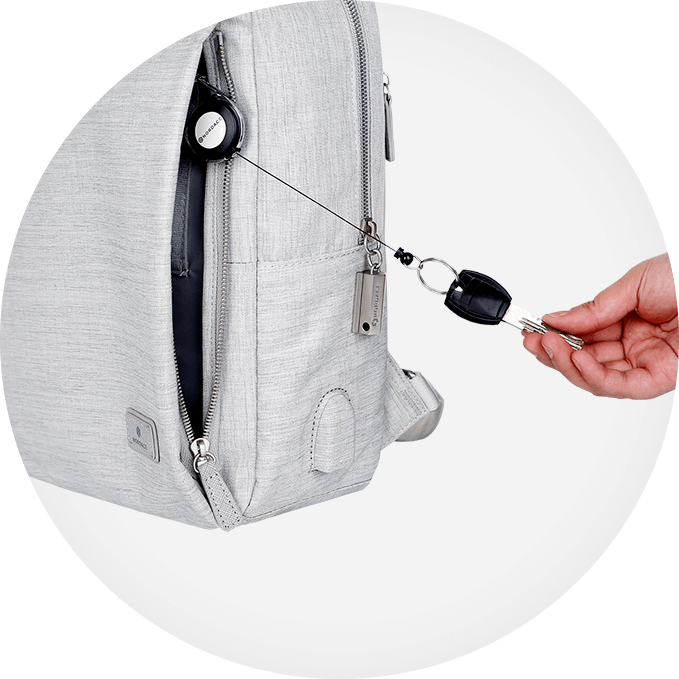 Keep Keys Together
A retractable key leash is built inside the front pocket to offer you peace of mind knowing you will never lose your house, car and locker keys again.

Protect Your Shades
Store your favorite pair of shades in this fleece-lined pocket. It is designed to protect your sunglasses and other eyewear from scratching while keeping them easily accessible.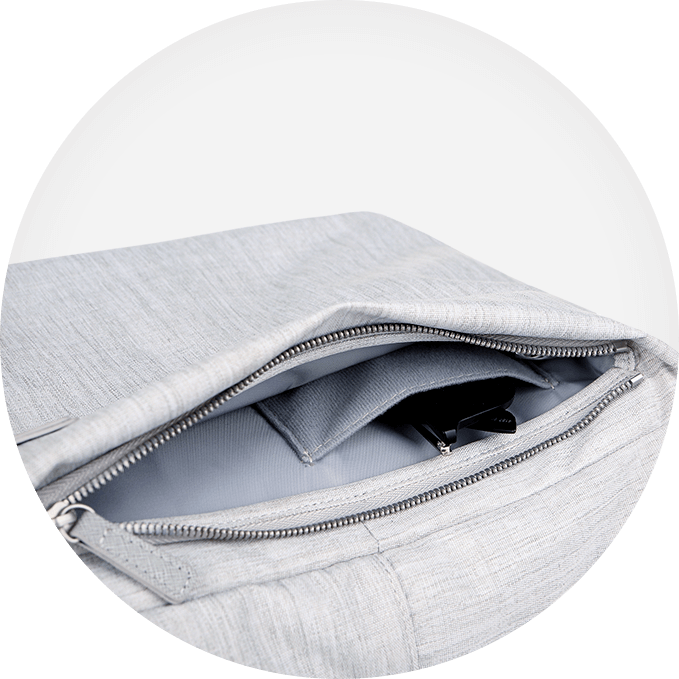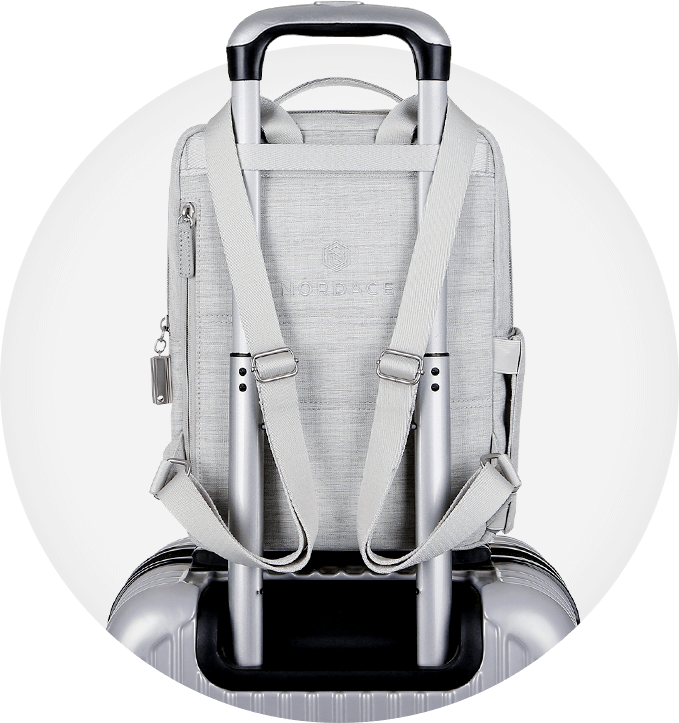 Move With Your Suitcase
Make your travel easier and enjoy the hassle-free mobility by sliding over the trolley sleeve to the handle of your rolling suitcase.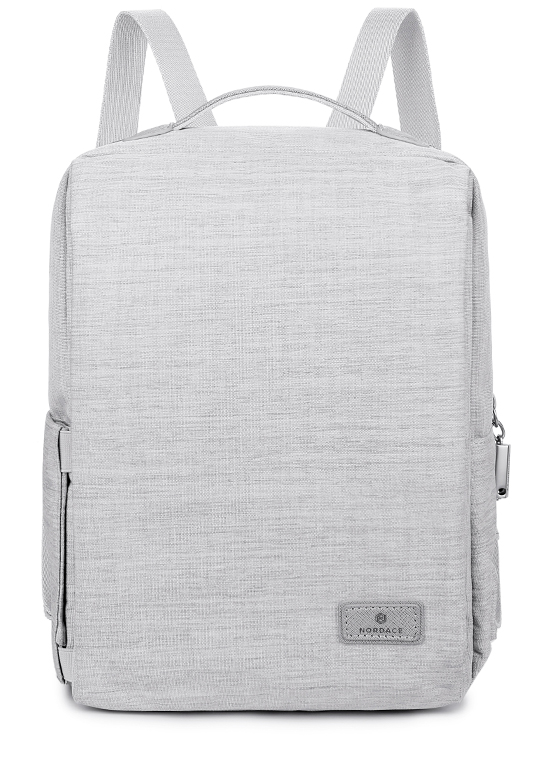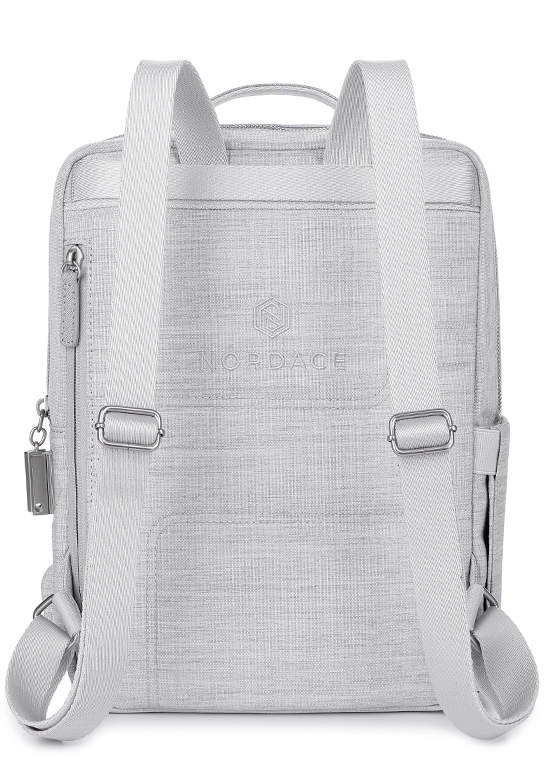 Made with Polyester & micro-fiber vegan leather

Weighs Only 750 g (1.7 lbs)

11" TABLET SLEEVE

Keep Water Out with Water-Resistant Fabric

water bottle pocket(750ML)
Fits in overhead bin & under the seat

External USB port(no power bank)

9.5L Volume