NORDACE
Altes Daily Backpack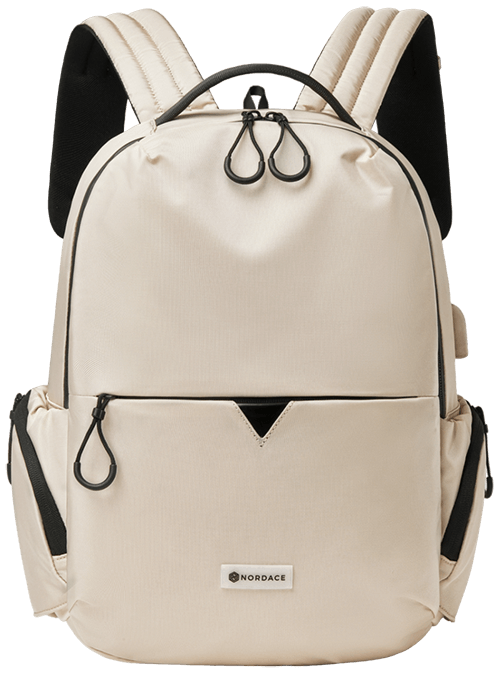 A sophisticated and versatile backpack crafted for the demands of daily life. Boasting a streamlined design, it offers 17 pockets for all your essentials ensuring that everything has its place.
The main compartment unzips smoothly allowing for effortless packing and swift access to your belongings. Nordace Altes Daily Backpack transcends the ordinary, seamlessly blending style with functionality, and becoming a must-have for today's modern lifestyles.
Packsmart System
Tailored compartments for every daily essential.

Big on Space, Big on Style
With this backpack, you don't have to decide what to take and what to leave. Pack everything, from your lunch box to your latest book crush, and still look like you stepped out of a style magazine.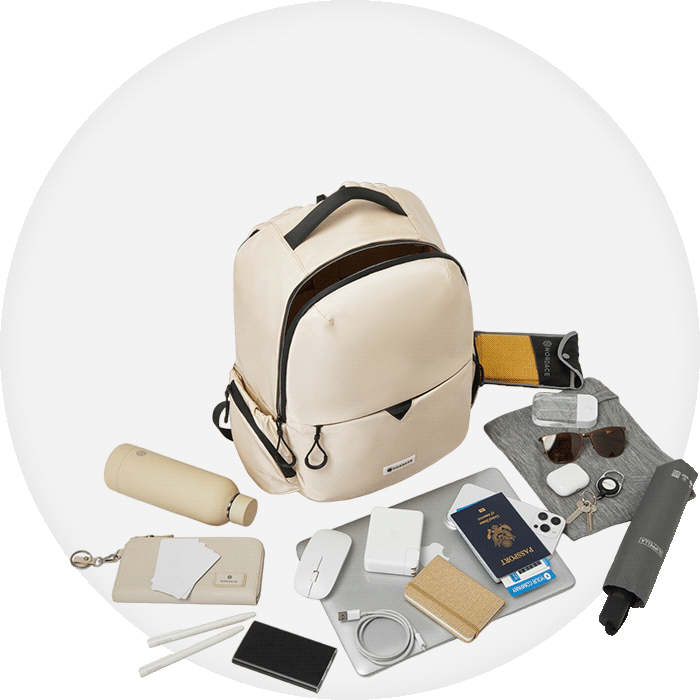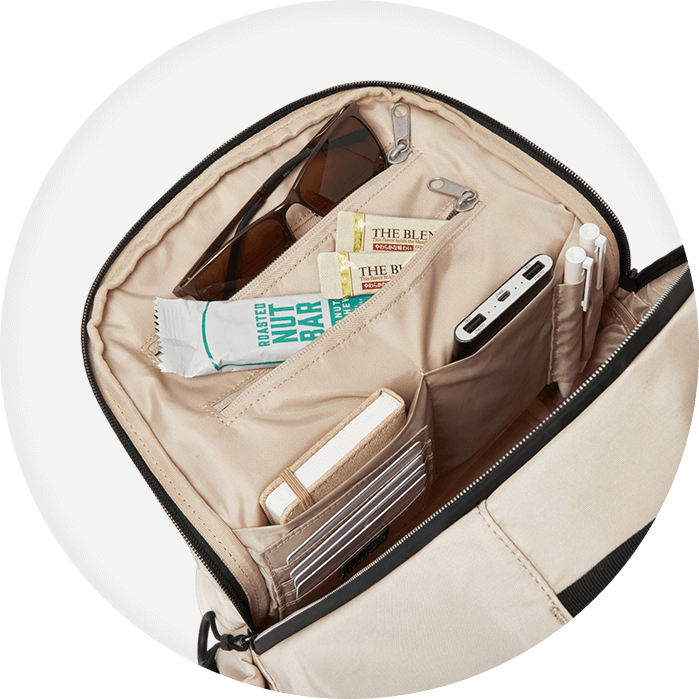 17 Pockets to Sort Your Day
Ever had that annoying moment fishing for your things? With 17 pockets, everything's got its place. It's like having a mini wardrobe and office all rolled into one chic backpack.

15.6" Laptop Safe & Snug
With the backpack's special slot, you can be sure your 15.6" laptop is safe wherever you go. It's carefully designed to be easy to use and protective, so your computer is always ready and safe from damage.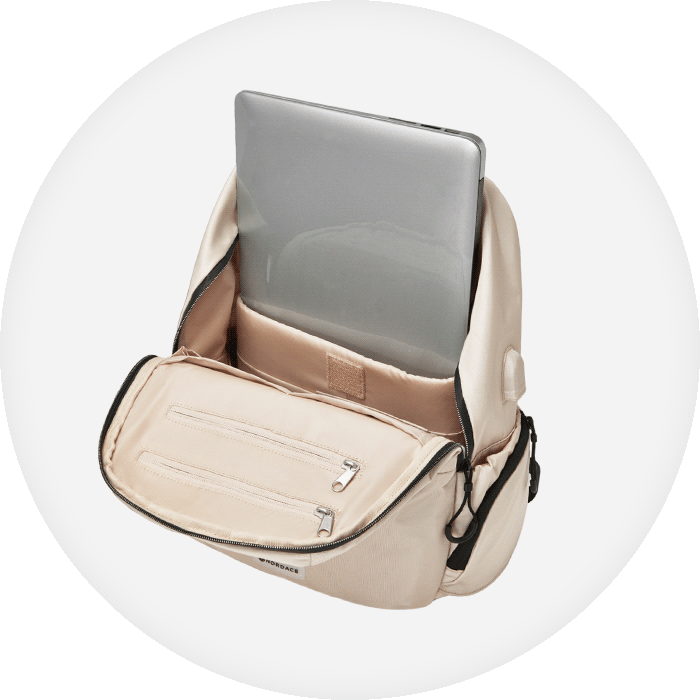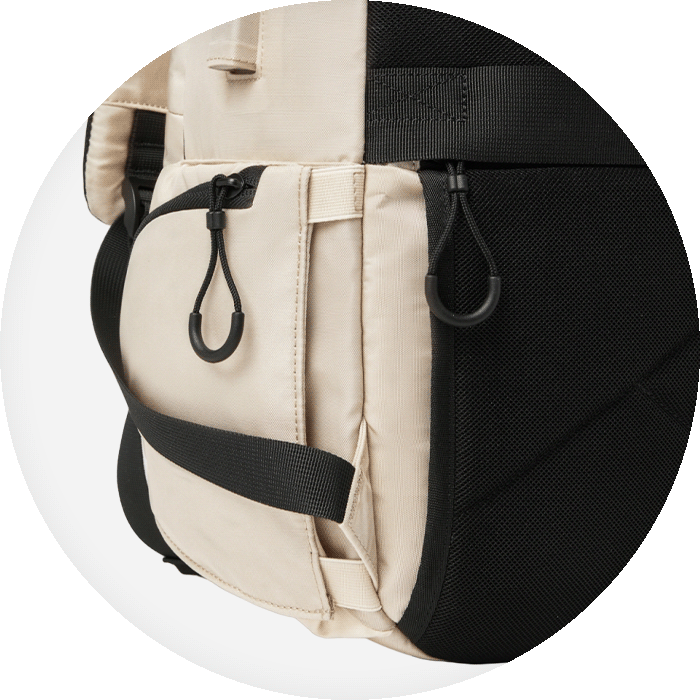 Smart Hold for Smartphone
Nordace Altes Daily Backpack comes with a pocket just for your smartphone. No frantic digging, just easy-peasy access. It's like giving your phone its own little throne.

All Your Must-haves, Upfront
Those must-grabs like sanitizer, mints, or keys? Right upfront. No rummaging, no 'where did I put it' moments. Just unzip, grab, and go.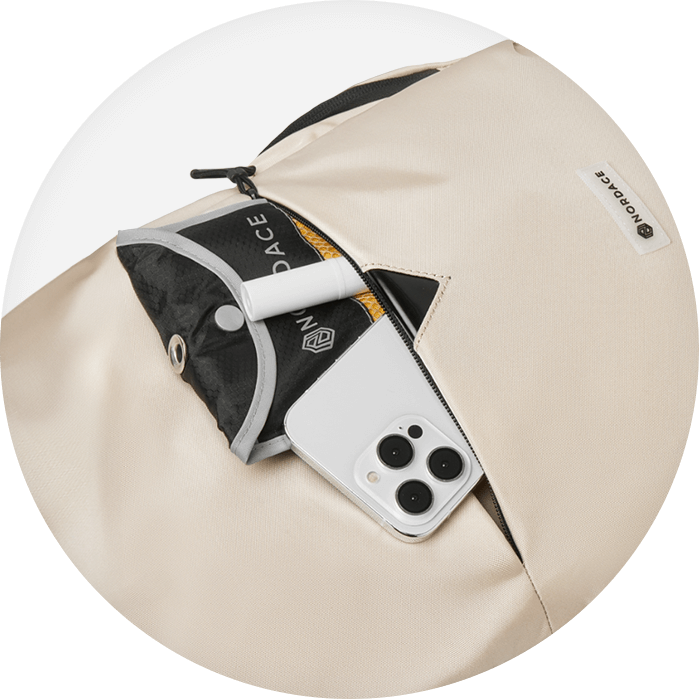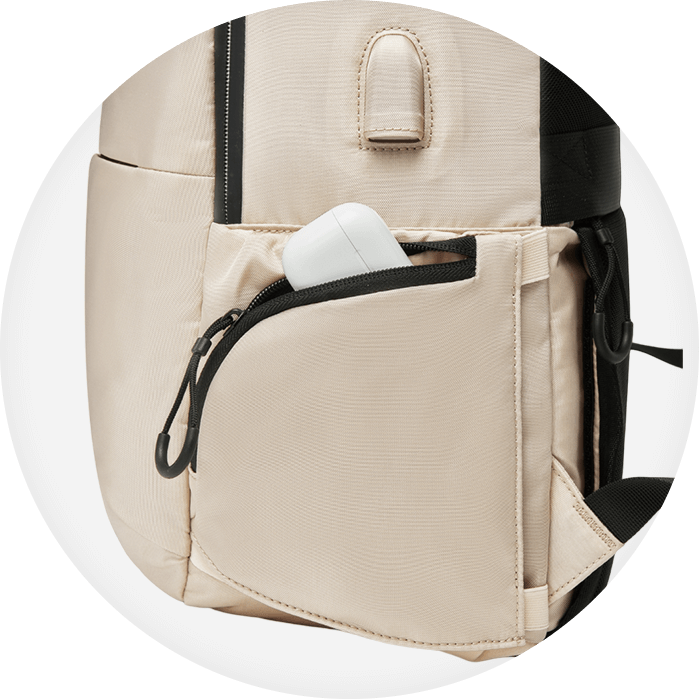 Small Items, One Zip Away
These side pockets? Perfect for those 'I always lose these' bits. Think coins, hair ties, or that emergency snack. They're now just a swift zip away.

Dual Pockets, Dual Purpose
Our backpack boasts two side pockets: one perfectly sized for your water bottle to keep you hydrated, and the other for an umbrella to ensure you're always prepared. Stay refreshed and ready, rain or shine!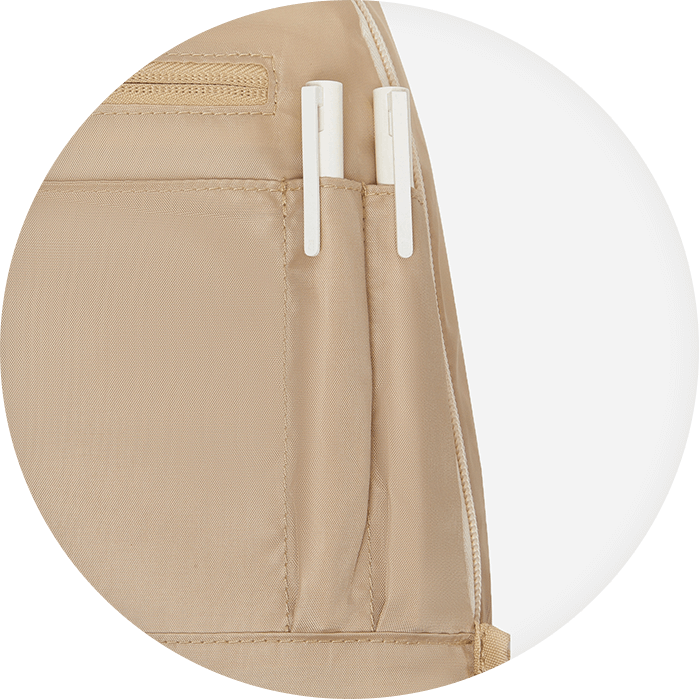 Dedicated Spot for Pens
Whether you're jotting down sudden ideas or lending one out, these loops ensure your pens are always within reach.
Safeguard Your Belongings
Guard your gear, roam without fear.

Say No to Sneaky Scans
Keep those pesky digital pickpockets at bay. Travel or commute with peace of mind, knowing your cards are securely shielded in our RFID-blocking slots.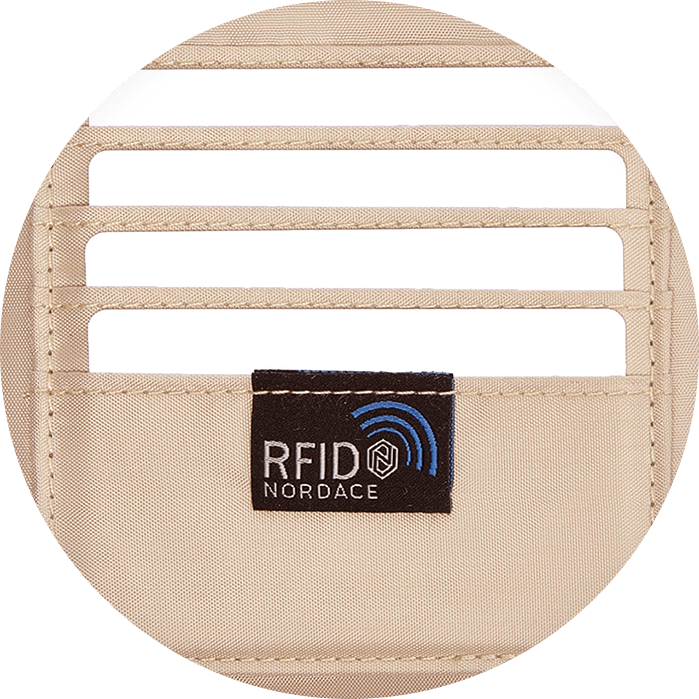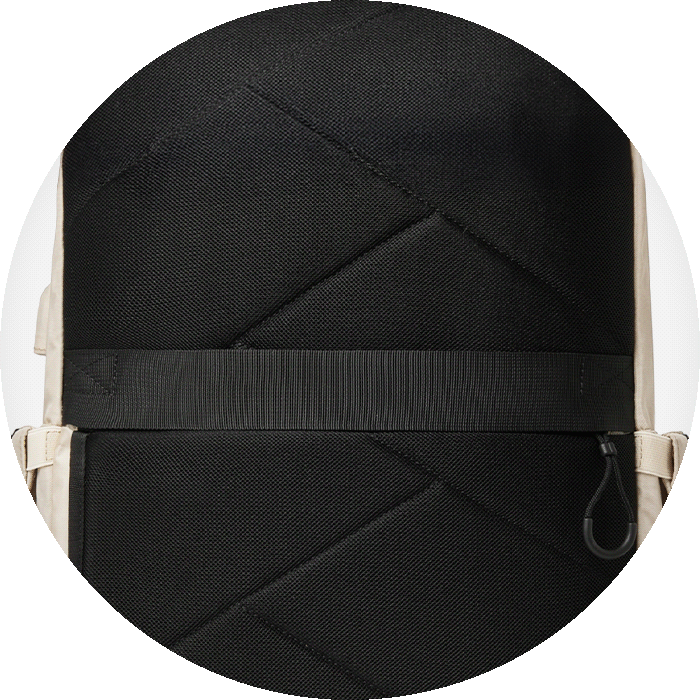 Secure Your Valuables
Have items you wish to keep discreet? Whether it's your passport, wallet, or an emergency stash of cash, this secret pocket ensures they remain private and secure.
Designed to Make Your Life Easier
Boost your day's efficiency.

On-the-Move Power with USB Port
Navigate your day without battery constraints, staying plugged into life's moments without missing a beat. The backpack's integrated USB port ensures your devices remain juiced up.

Lose the Worries, Not Your Keys
Ever had a frantic search for misplaced keys? Our design includes a retractable key leash that eliminates the panic. Find your keys instantly without rummaging through every pocket.

Your Card on the Frontline
Whether you're making quick payments or breezing through public transit, our strap-slot is thoughtfully designed for your primary card. It allows you to access, swipe, and continue your day with minimal delay.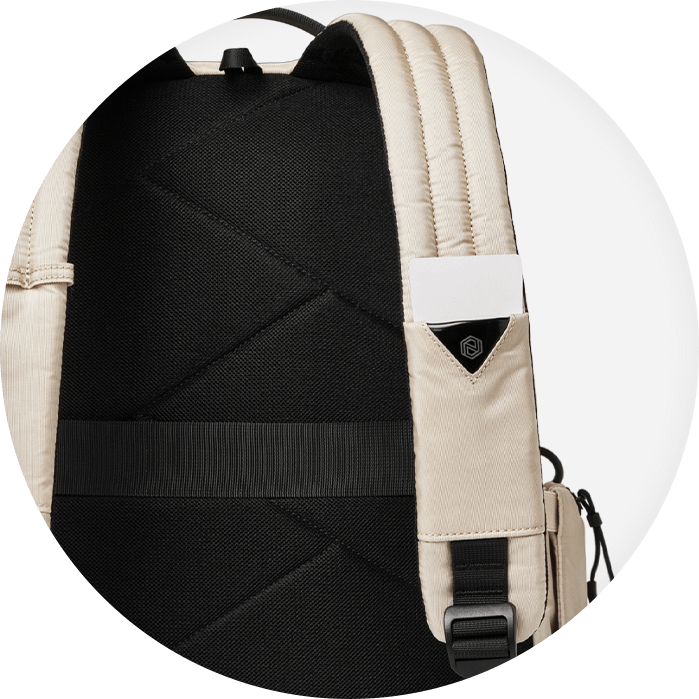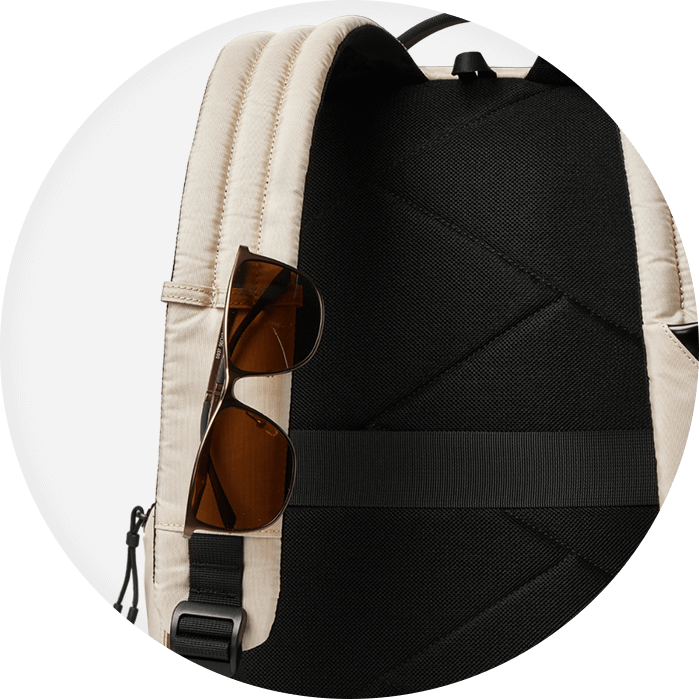 Your Shades' Sidekick on Every Journey
No more "Oops, I sat on my sunglasses" episodes. This dedicated holder ensures they're always at the ready, safe from scratches and squishes.

Brave Every Splash
Our backpack is designed to resist a surprise spill or an unexpected drizzle. You can confidently go about your day knowing that a little water won't dampen your belongings.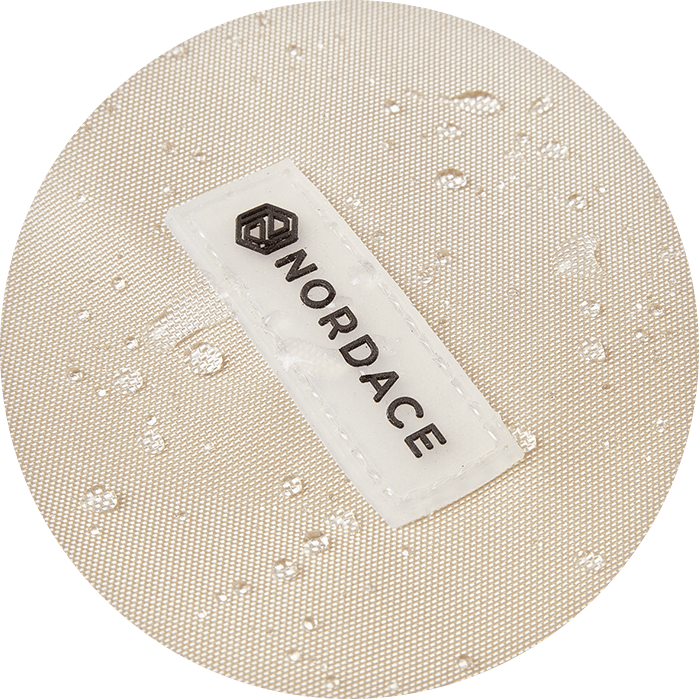 Made for Ultimate Comfort
Carry comfort with every step.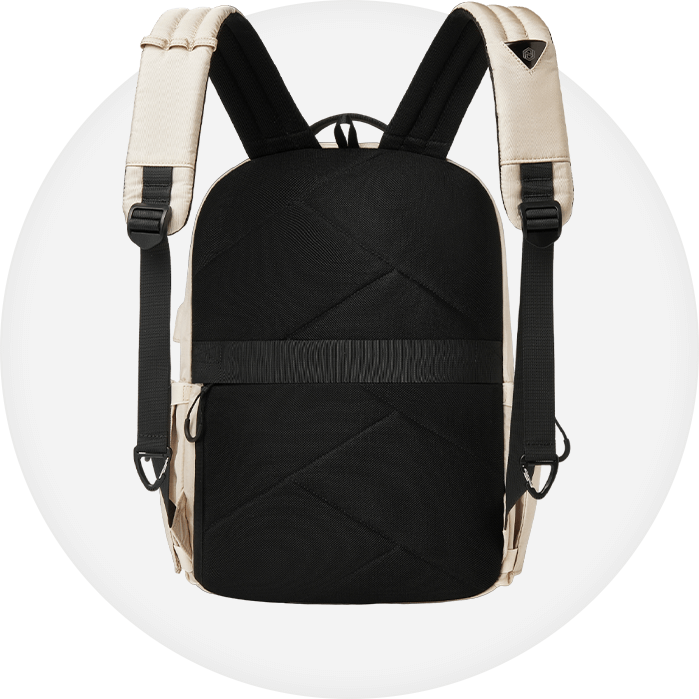 Adjust for Maximum Comfort
With adjustable straps, this backpack is designed to fit you just right. Dive into daily comfort, ensuring a snug carry that moves with you, no matter where the day takes you.

Pair It With Your Suitcase
Attach it to your rolling luggage and navigate smoothly through busy terminals. Nordace Altes Daily Backpack is the perfect travel companion, syncing seamlessly with your journey rhythm.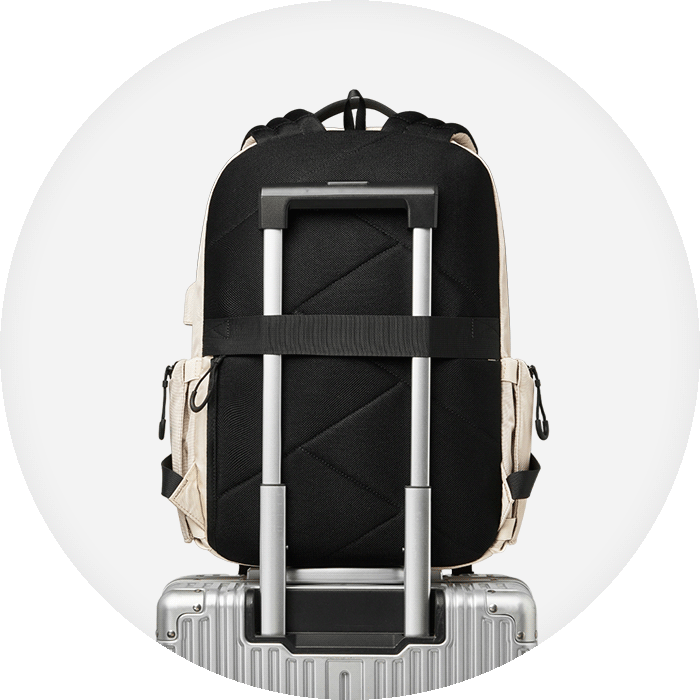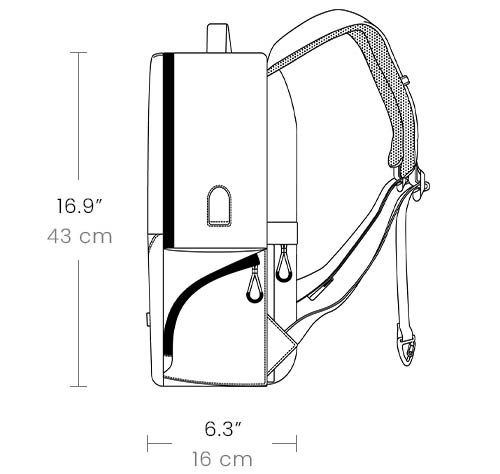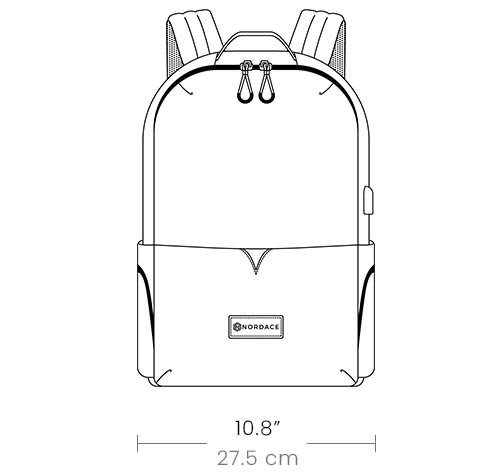 Made With Polyester & Micro-Fiber Vegan Leather

Weighs Only 0.74 kg (1.6 lb)

Laptop Compartment Fits
37.5 x 29.5 cm
(14.8" x 11.6")

Keep Water Out with Water Resistant Fabric

Water Bottle Pocket (1500 ml)

Fits In Overhead Bin & Under the Seat

External USB Port
(No Power Bank)