NORDACE
Siena Pro 15" Backpack
Your travel companion ready for any journey.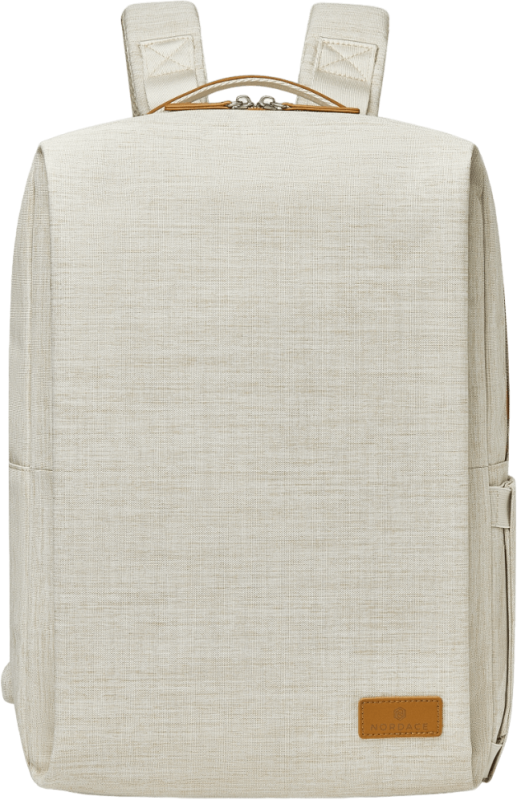 Meet Nordace Siena Pro 15" Backpack, the new version of our best-seller, Nordace Siena Smart Backpack. By combining the same great design as its predecessor, but with new features, it is super versatile and ready to adapt to every lifestyle.
A smartly organized interior, a lot of thoughtfully designed features, and a sleek design make this backpack ideal for school, work, and travel. A perfect blend of style and utility it was crafted to never go out of fashion. With a classic design and timeless colour options, you can seamlessly integrate it into any outfit.

Smart Backpack, Smart Pockets
With a roomy compartment and cleverly designed pockets, Nordace Siena Pro 15" Backpack is the key to making your trips clutter-free. No matter how much you need to bring with you, it has you covered.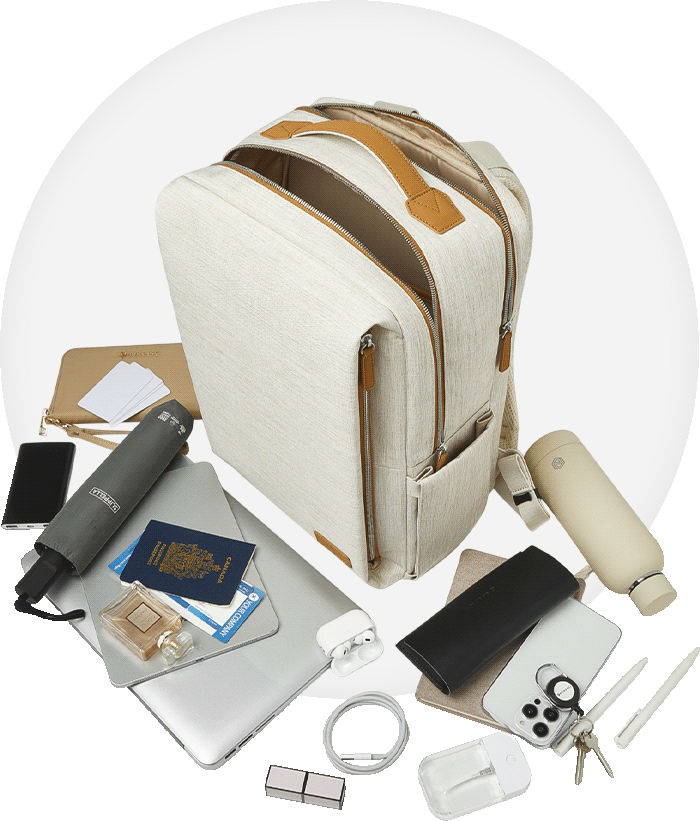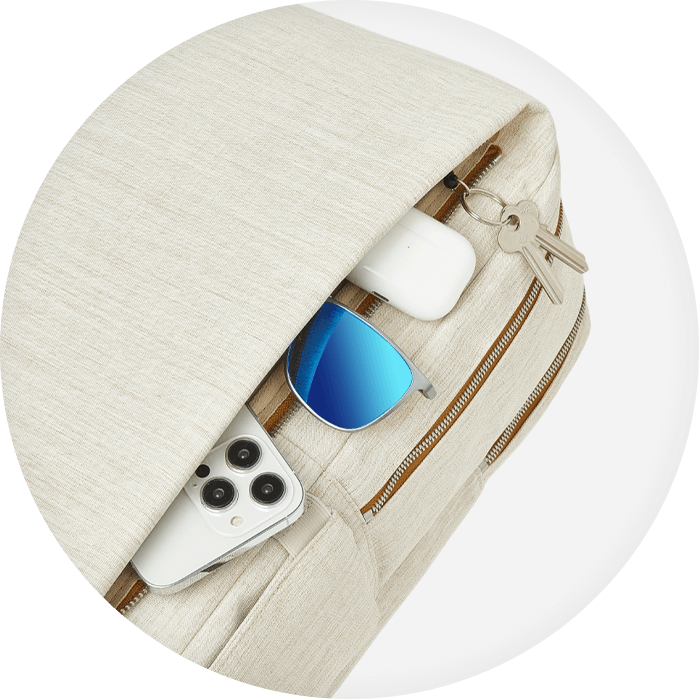 Everything's On Hand
You will also find two front pockets with side access to store all those bits and pieces – phone, sunglasses, keys, and other small accessories.

Stay Online Wherever
Bring everything you need for your busy working day or a business trip. A padded laptop compartment fits a 15" device and keeps it easily accessible and safe.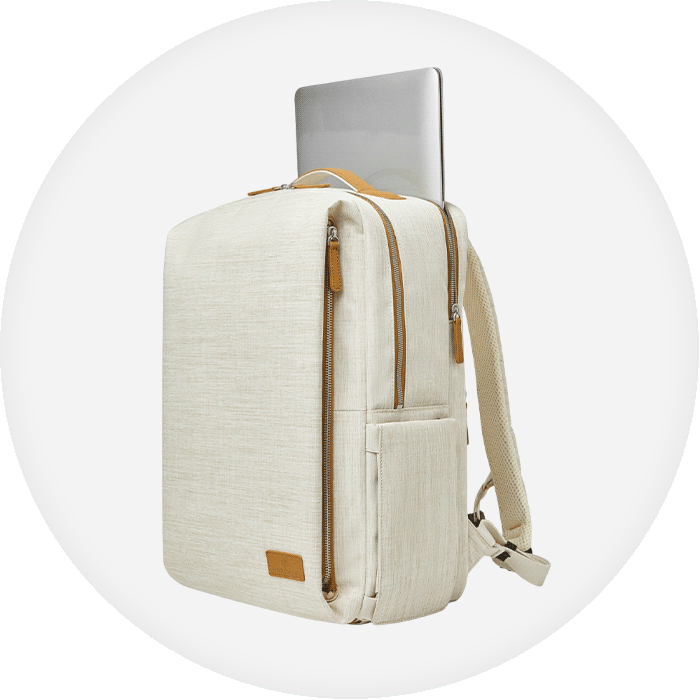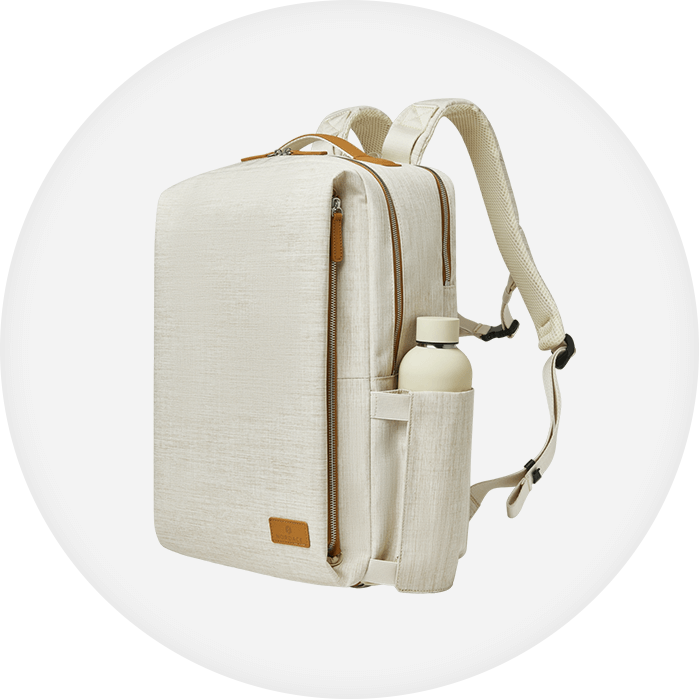 Hydration Is Key
The elastic bottle pocket keeps your water bottle within reach and makes this backpack the best companion from gym classes to office to weekends away.

Access Pen in Seconds
Nordace Siena Pro 15" Backpack makes order out of chaos and has a pocket for anything. Yes, even for your writing tools for those moments when you want to write a quick note or sign a document.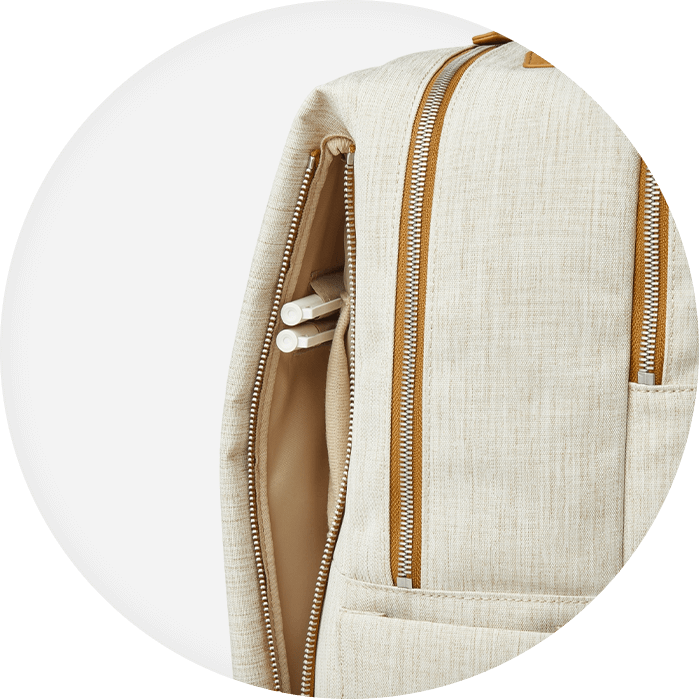 Safeguard Your Belongings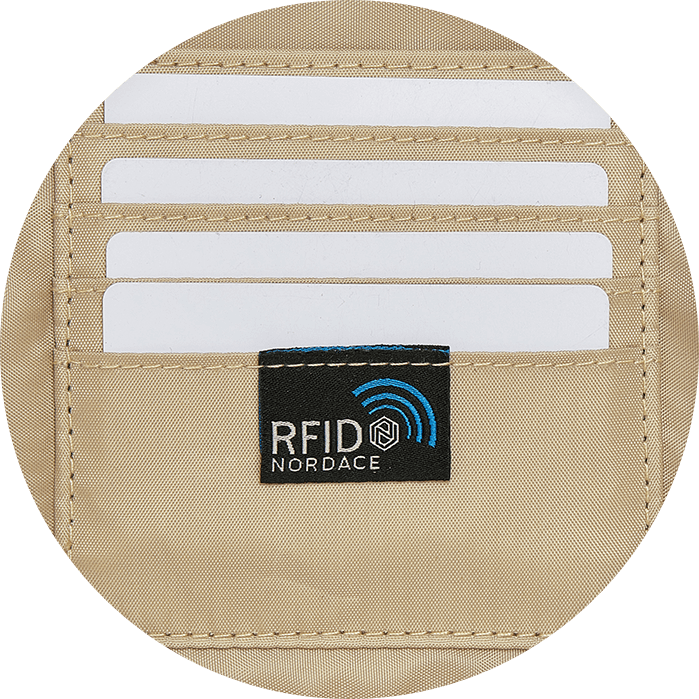 Keep e-Thieves At Bay
The best way to carry your cards securely, safe against data theft, is in the built-in RFID-blocking card slots.

Safe From Thieves
The secret pocket on the back panel is designed to keep your valuables safe and secure, away from pickpockets, but easily accessible to you.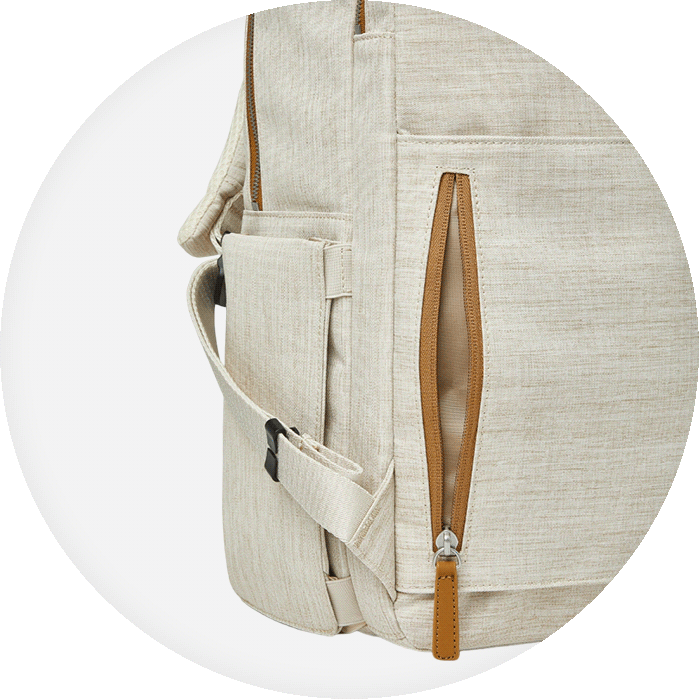 Designed to Make Your Life Easier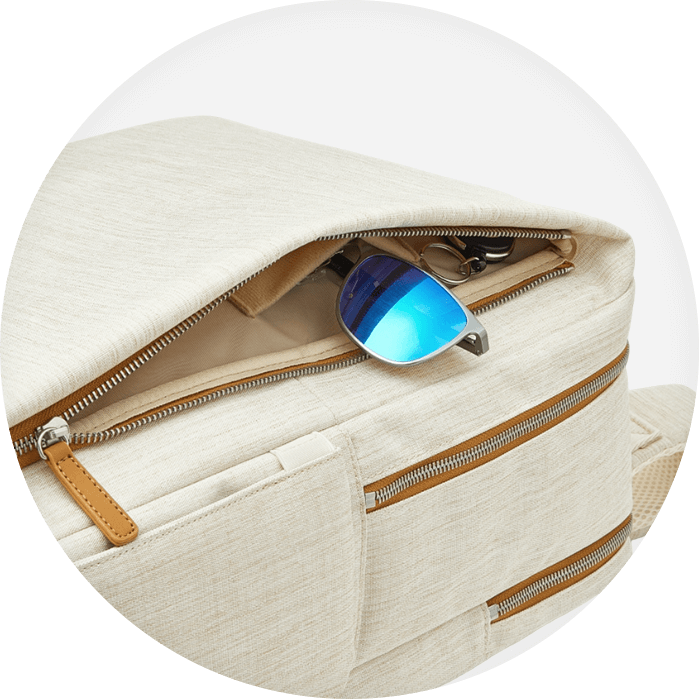 Sun Protection Anytime
Your shades deserve a safe storage space. A fleece-lined interior pocket protects your favorite pair of shades from getting scratched.

Juice Up On The Go
No power outlet? No problem. Never get caught without a charge when out and about. With the integrated USB charging port, you can juice up your phone whenever you need it.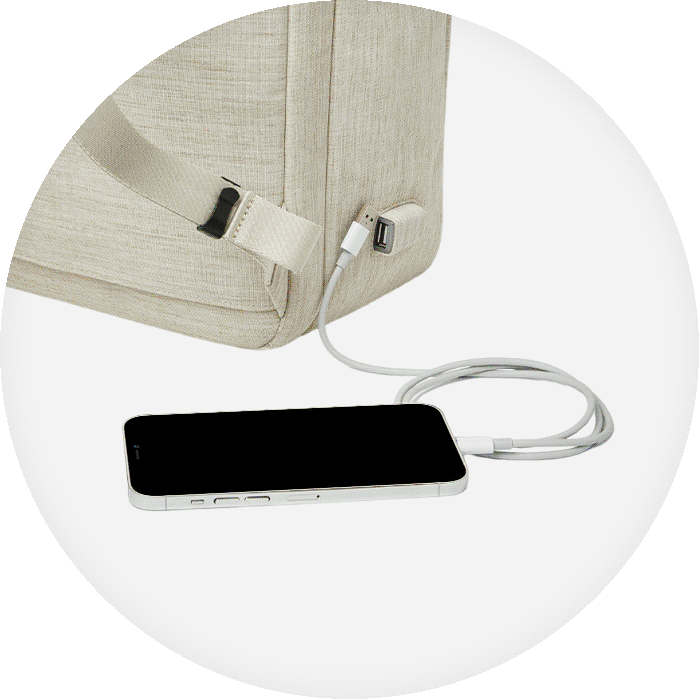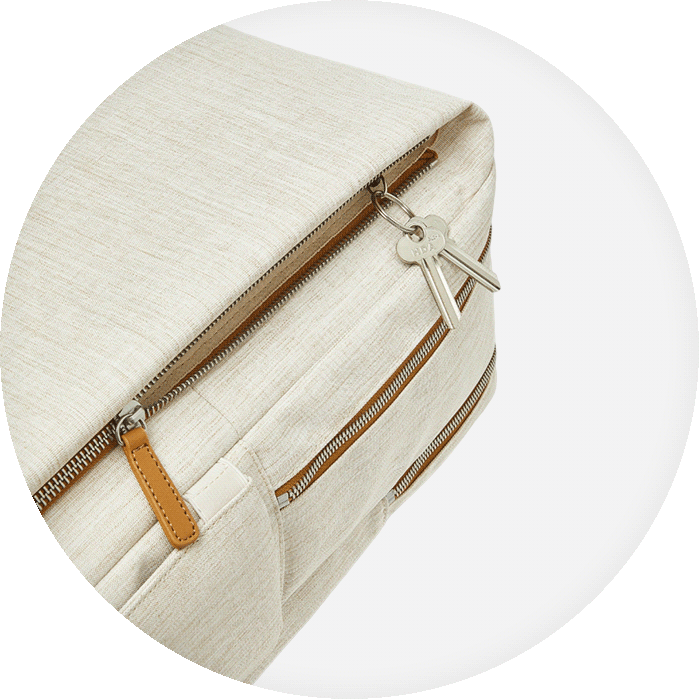 Keys At Hand
Tired of losing your keys all the time? A retractable key leash keeps them in place and easily accessible. With a length that is perfect for opening doors, you won't have to detach them from your bag.

Strong Against The Elements
Designed to support you through your daily adventures, be it work or leisure, it is crafted from durable and water-resistant materials to keep you and your gear safe.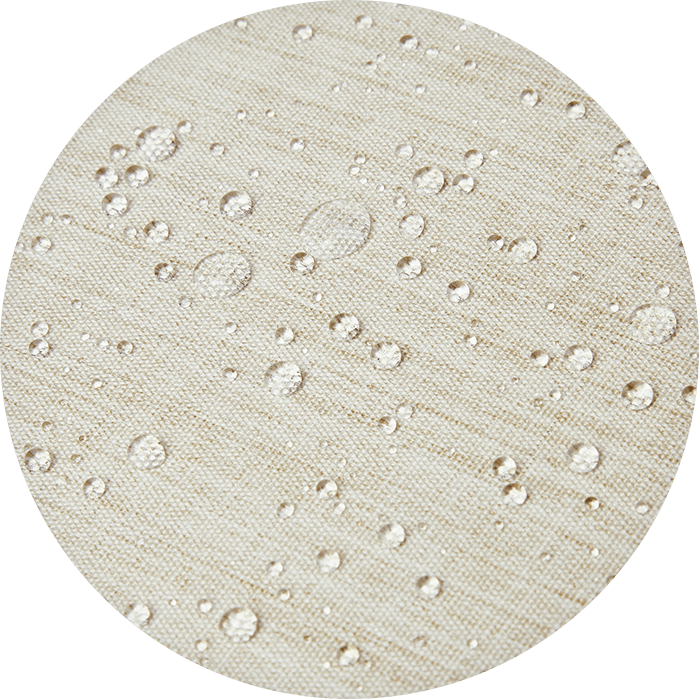 Made for Ultimate Comfort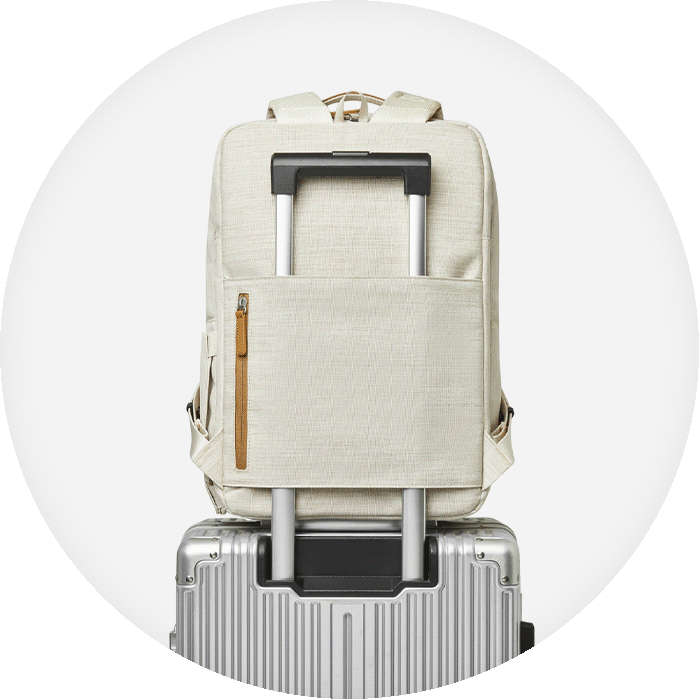 Traveler's Best Friend
Navigating through busy airports, train stations, and other crowded areas is a breeze with the pass-through luggage strap. Just connect your backpack to your rolling suitcase and move through the crowds with ease.

Soft On Your Shoulders
Nordace Siena Pro 15" Backpack comes with comfortable, anatomical shoulder straps that can be adjusted easily for a personalized fit. They make the backpack feel easy on your back and shoulders on longer journeys.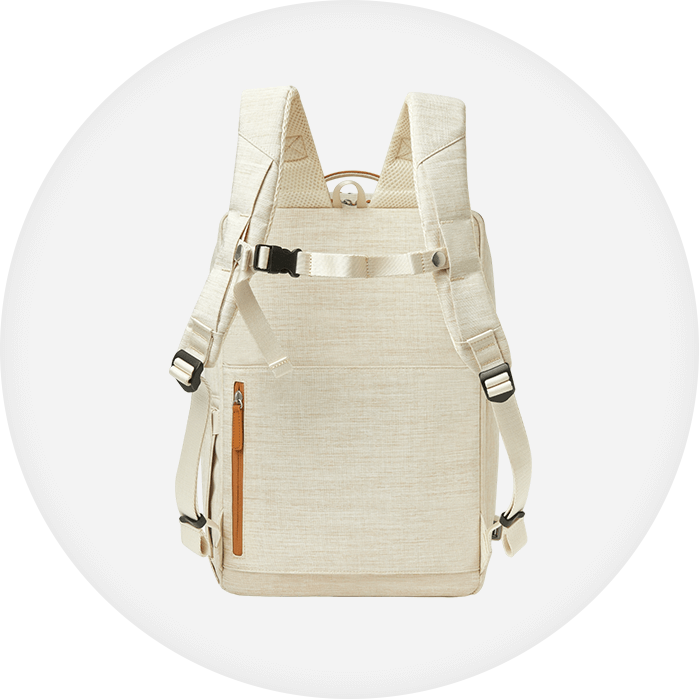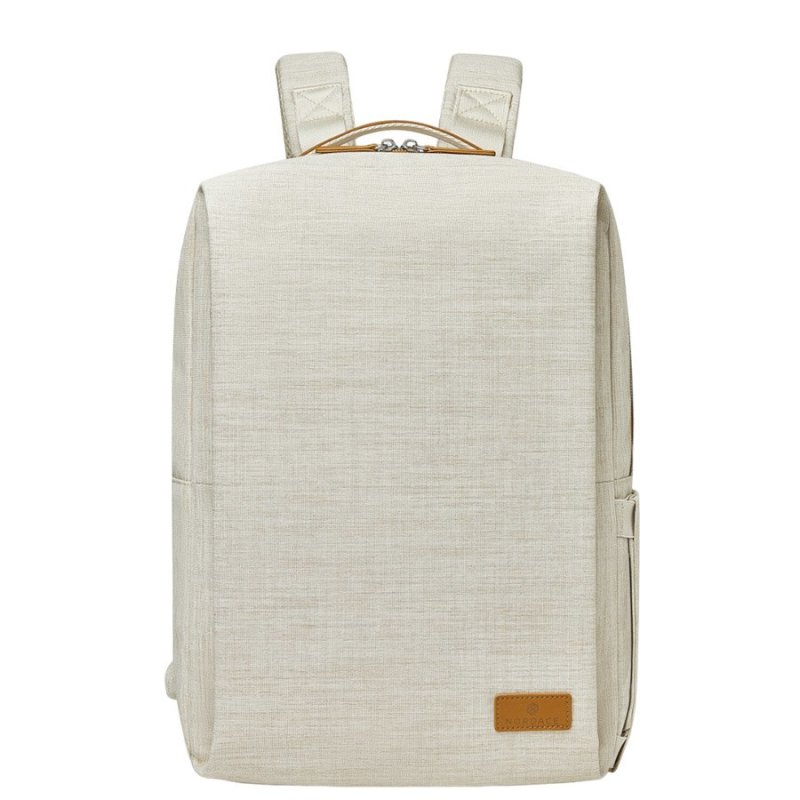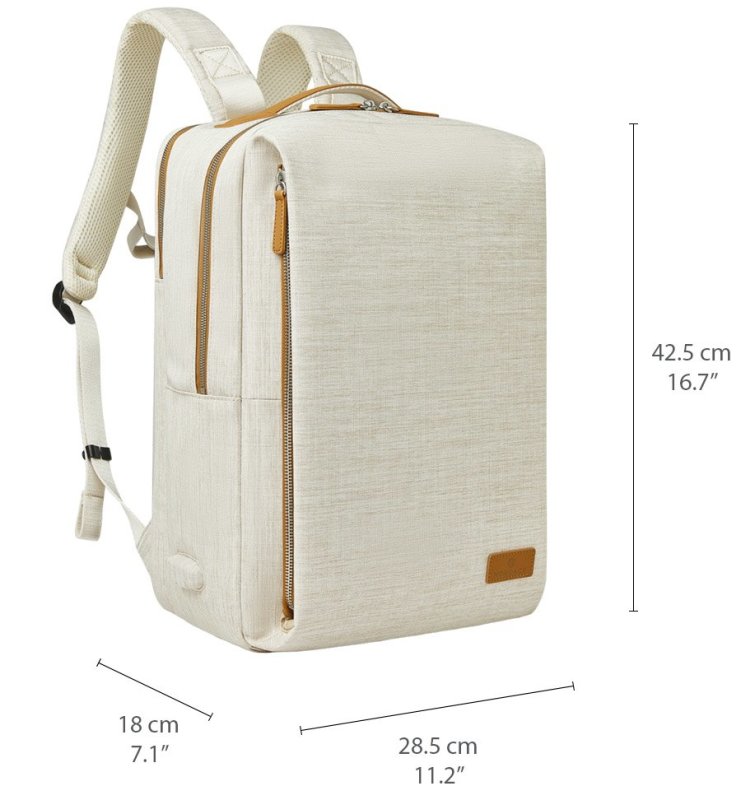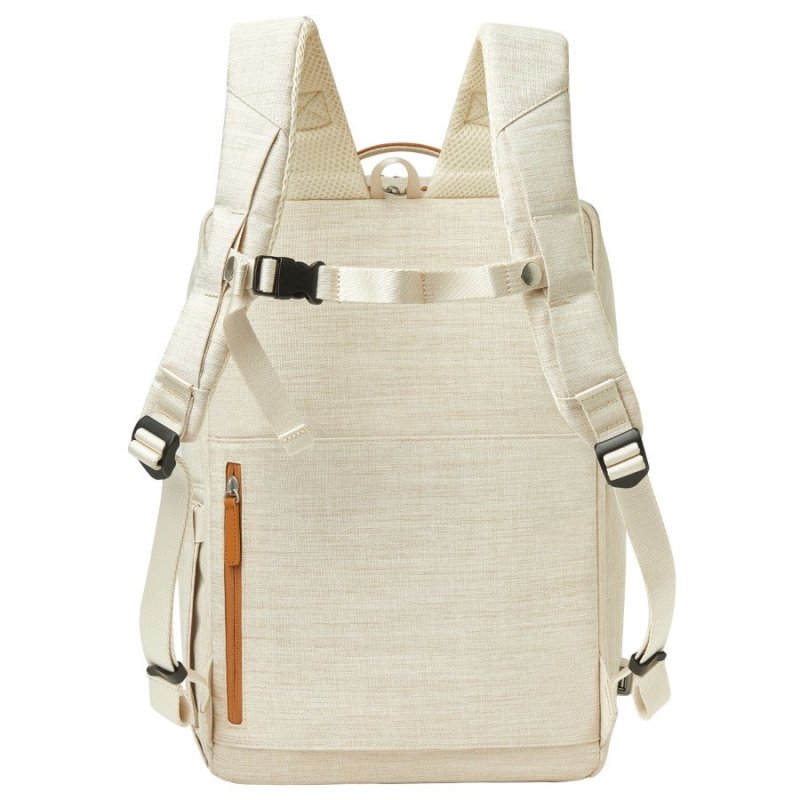 Made With Polyester & Micro-Fiber Vegan Leather

Weighs Only 1.09 kg (2.4 lb)

Laptop Compartment Fits 28 x 42 cm
(11" x 16.5")

Keep Water Out With Water-Resistant Fabric

Water Bottle Pocket (1500 ml)

Fits In Overhead Bin & Under The Seat

External USB Port (No Power Bank)

20L Volume
Sunglasses Holder on Shoulder Strap
Nordace Connect II 3-In-1 USB
Nordace Connect II 3-In-1 USB
Nordace Connect II 3-In-1 USB
Explore The Siena Pro Collection