NORDACE
Siena Pro Tote Bag
Smart, classically chic, and ready to go.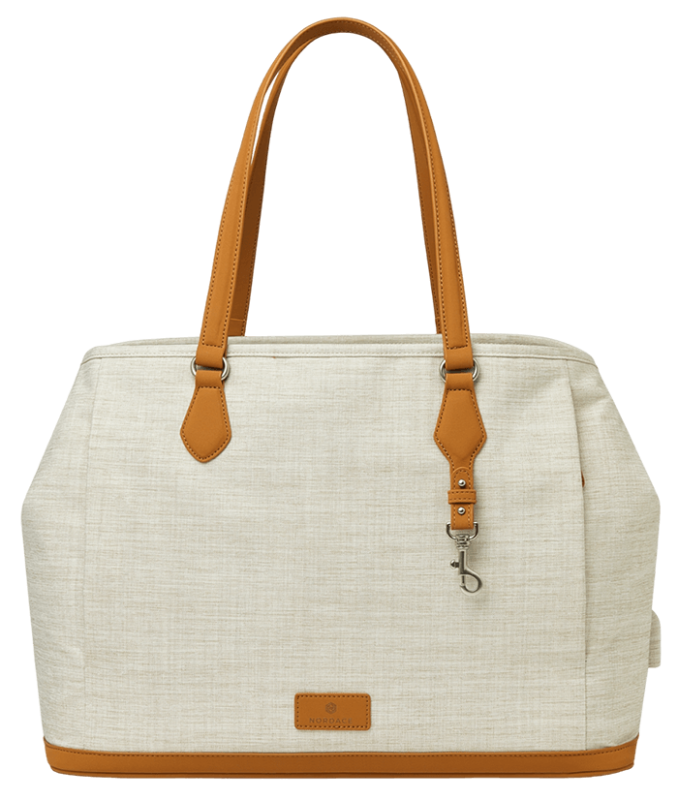 Nordace Siena Pro Tote Bag combines practicality, versatility, and beauty in perfect harmony. It's the ideal companion whether you're conquering the concrete jungle or venturing into uncharted territories.
With its ingenious features, it defies expectations and elevates the concept of what a bag should look like. It boasts a spacious compartment, a dedicated laptop slot, and numerous pockets that keep your items sorted and easily accessible. You'll never have to worry about disorganization on-the-go or not having enough space with this tote.

Never Run Out Of Space
Nordace Siena Pro Tote Bag can accommodate all your necessary items. It provides you with all the space that you might need to carry your essentials for a day or a weekend getaway.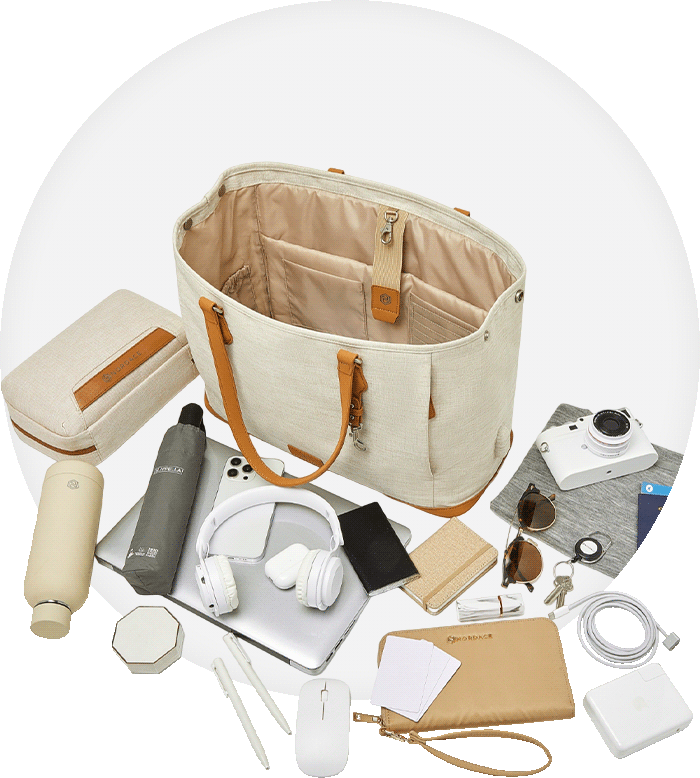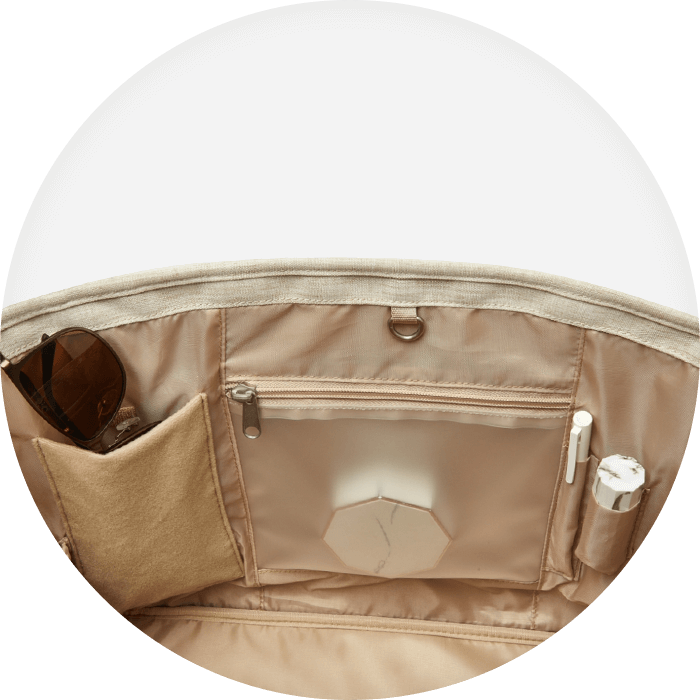 Find Anything In Seconds
Have you ever found yourself rummaging through your bag, trying to find a specific item, only to come up empty-handed? With so many pockets, whether it's your phone, wallet, or favorite lip balm, everything will be in its place, waiting for you.

Instant Access To All Your Essentials
When rushing to catch a flight, train, or bus, you don't want to waste time. To make your experience more relaxed, this tote was designed with quick-access pockets. Now you can keep your essentials accessible and safe.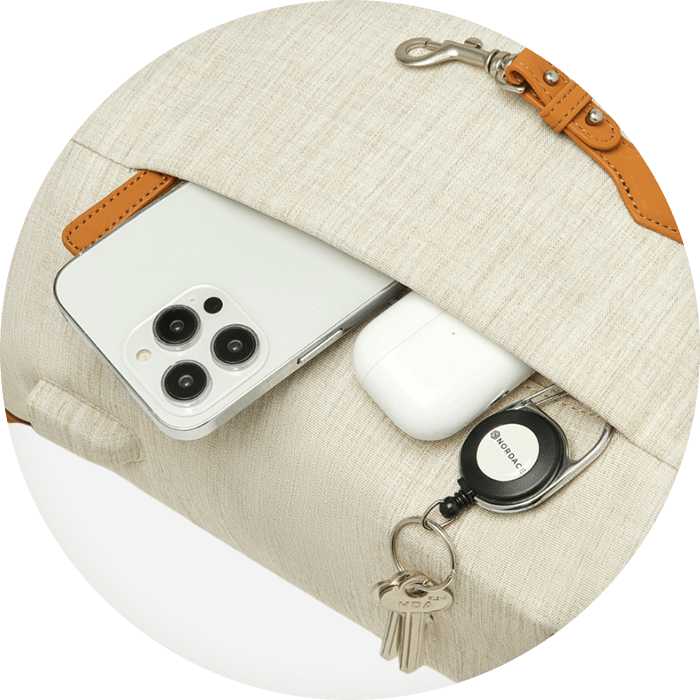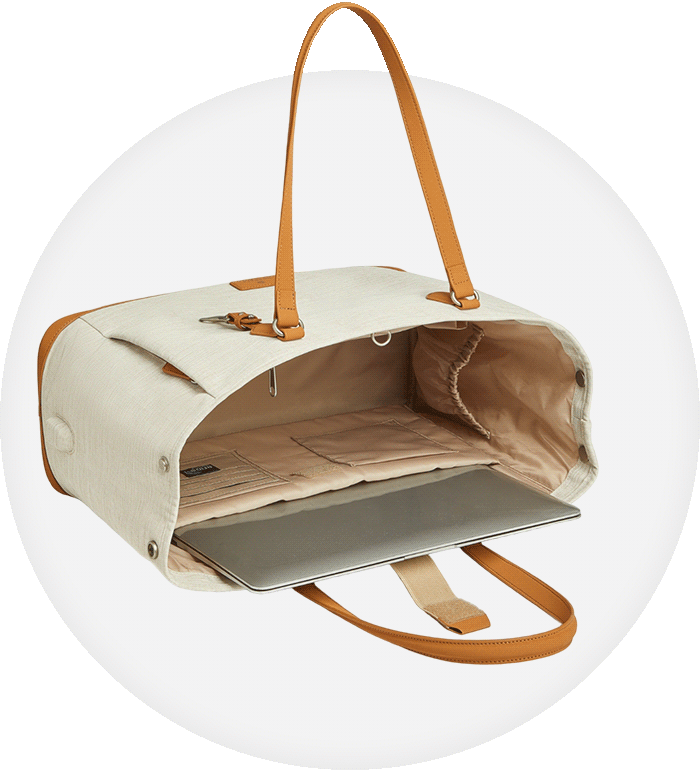 Perfect Fit For Your Laptop
Having a designated space for your laptop can increase productivity. And this is what the Nordace Siena Pro Tote Bag aims to help you achieve with its 15" laptop compartment. With your device close at hand, you can work, create, and connect from anywhere, at any time.

Stay Refreshed On The Go
No room in your bag for a water bottle? This is not the case when wearing Nordace Siena Pro Tote Bag. It features a water bottle pocket to keep you hydrated throughout the day.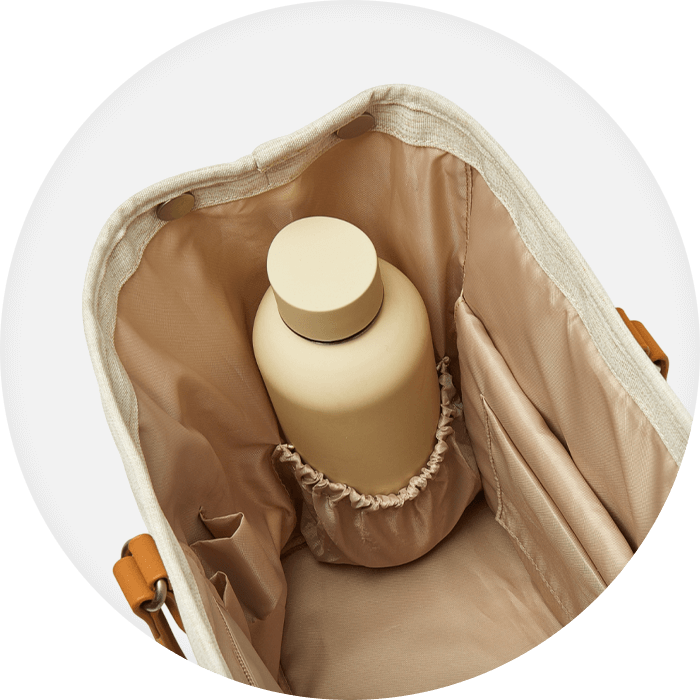 Safeguard Your Belongings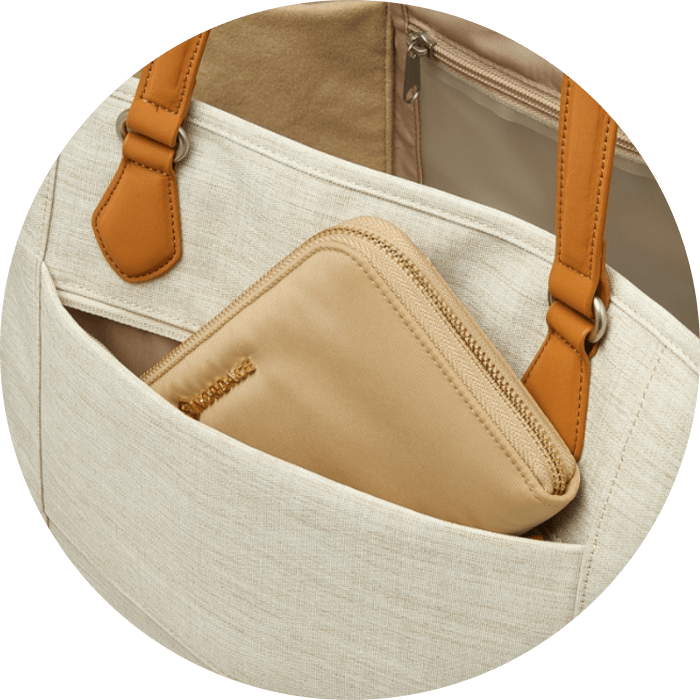 Valuables Stay Safe
Imagine the peace of mind you'll feel knowing that your sensitive items are secure. The hidden pocket in the back will keep your cash, wallet, and documents away from prying eyes.

Stay Safe From Scammers
In today's fast-paced world, theft and identity fraud are all too common, and no one is immune. The good news is Nordace Siena Pro Tote Bag comes with RFID-blocking card slots. You can rest assured that your personal information is shielded from electronic scanners.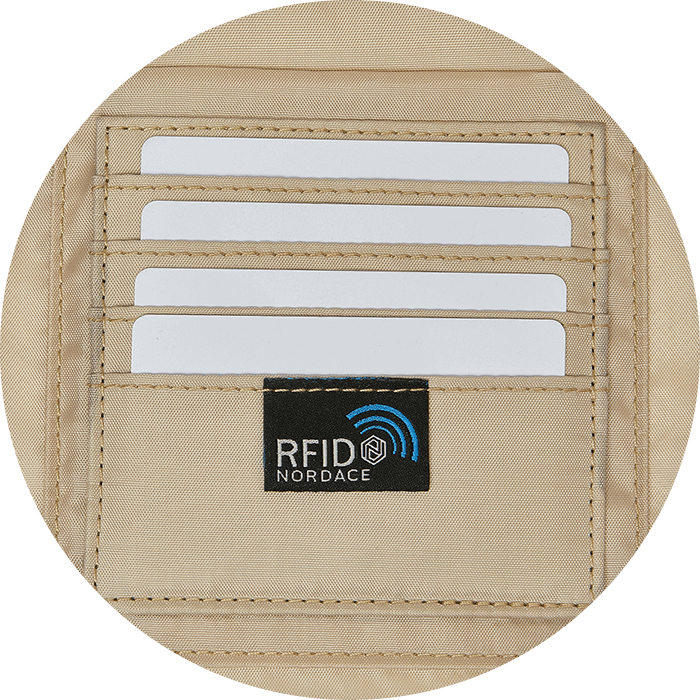 Designed to Make Your Life Easier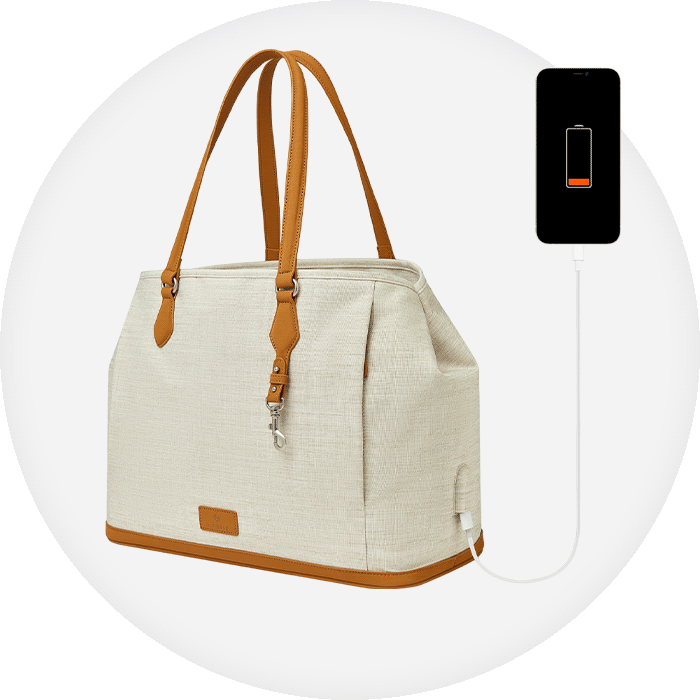 Power Up Your Journeys
Always on the go, but your devices just can't keep up with you? Running out of juice in the middle of an important call or meeting is a thing of the past with this tote. It has a built-in USB charging port so you can charge your phone without having to stop and search for an outlet.

Keep Your Keys Handy
Losing your keys in your bag is like playing a game of hide and seek. This tote bag features a retractable key leash and is here to save the day and your time. Your keys will be always at hand.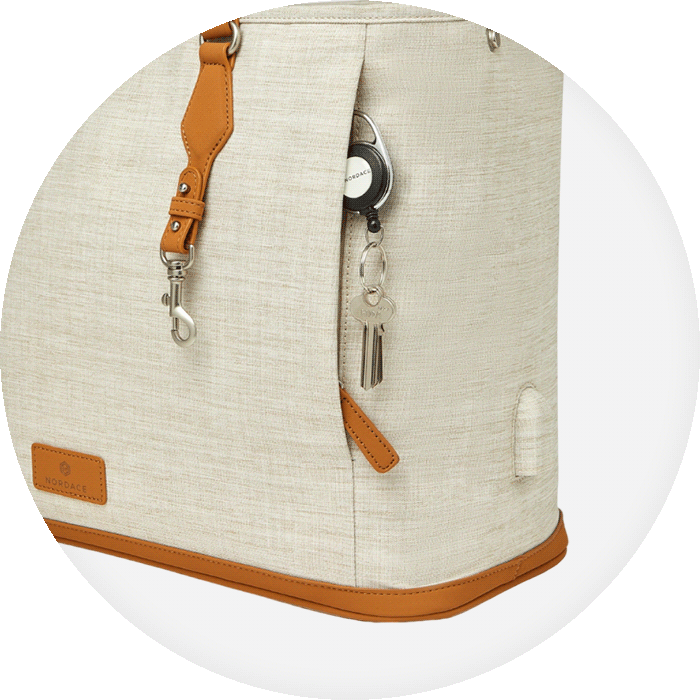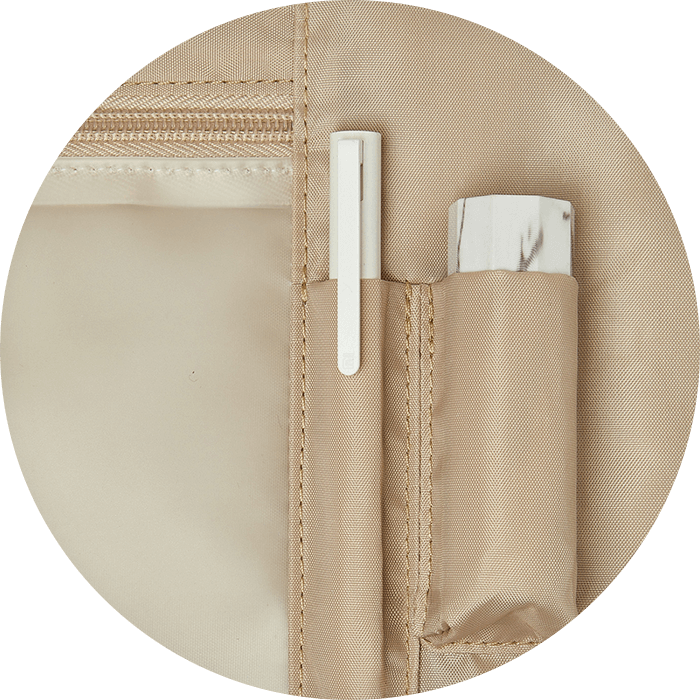 Never Lose Your Pen Again
A tote with pen loops is the solution you never knew you needed. You'll always know where your pens are when you need to make a list or sign papers. And let's not forget the other benefit – no more pens exploding in your bag and ruining everything.

No Drops Get In
This tote bag complements those who want to go about their day with peace of mind and confidence. Rain showers and accidental spills are no longer a problem because this bag is manufactured using water-resistant material.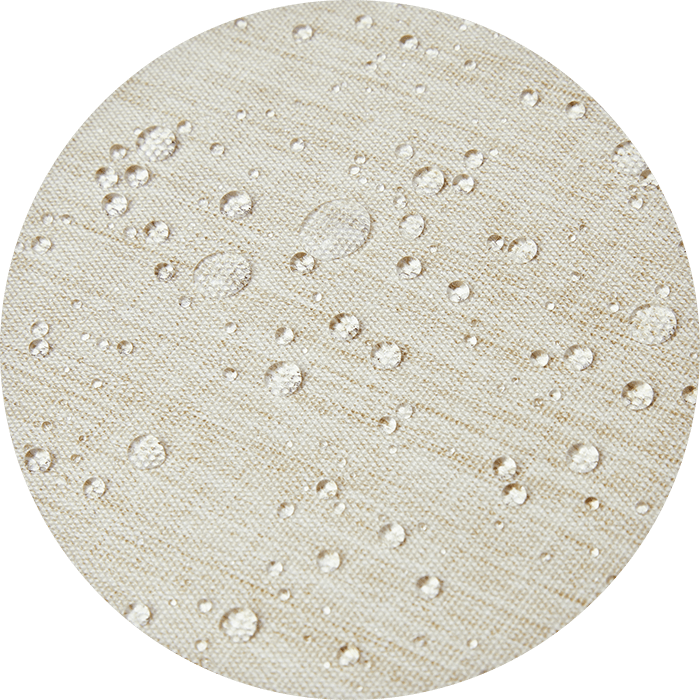 Made for Ultimate Comfort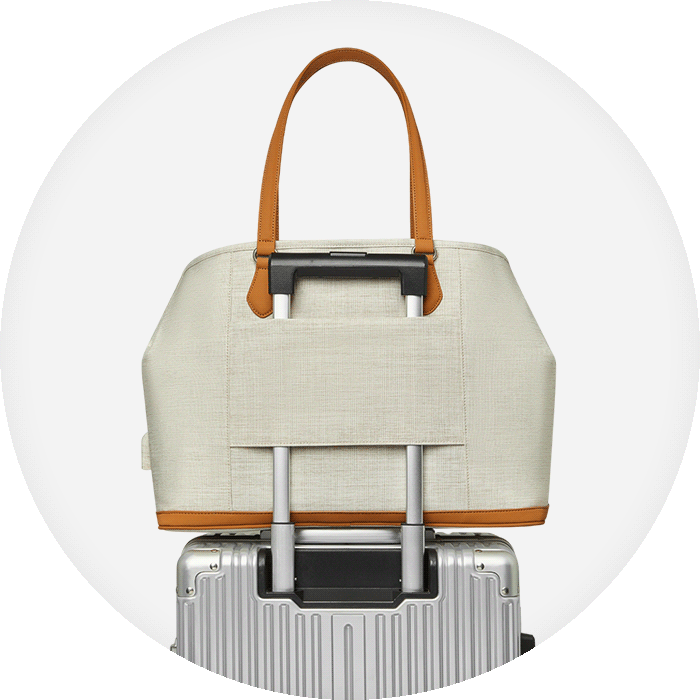 Traveler's Best Friend
Say goodbye to the hassle of juggling multiple bags at the airport. The efficient design of the luggage strap allows you to attach the bag to your rolling suitcase. Now you can glide through the terminal like a pro.

The One Bag To Rule Them All
You'll never need to worry about having the wrong bag for the occasion. This tote's versatility means that you can take it anywhere. You can use it as a work bag, a weekend bag, a gym bag, or a beach bag, and look good in any scenario.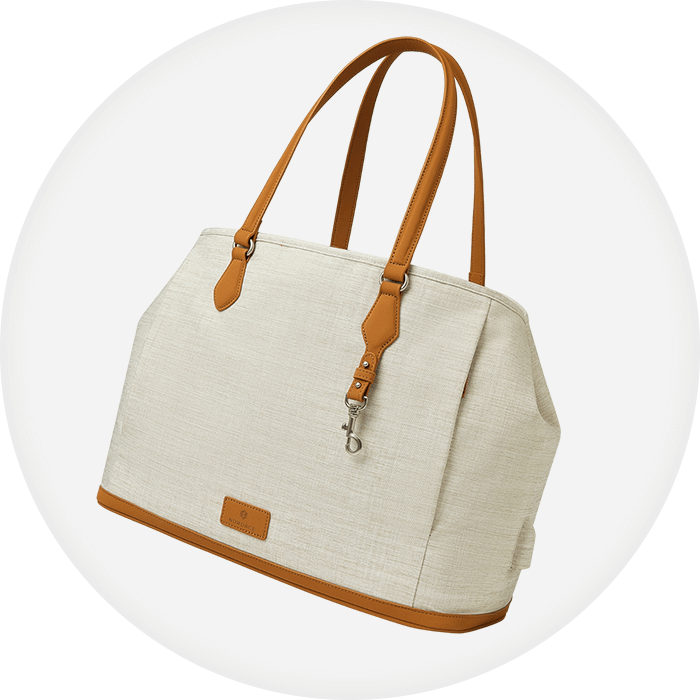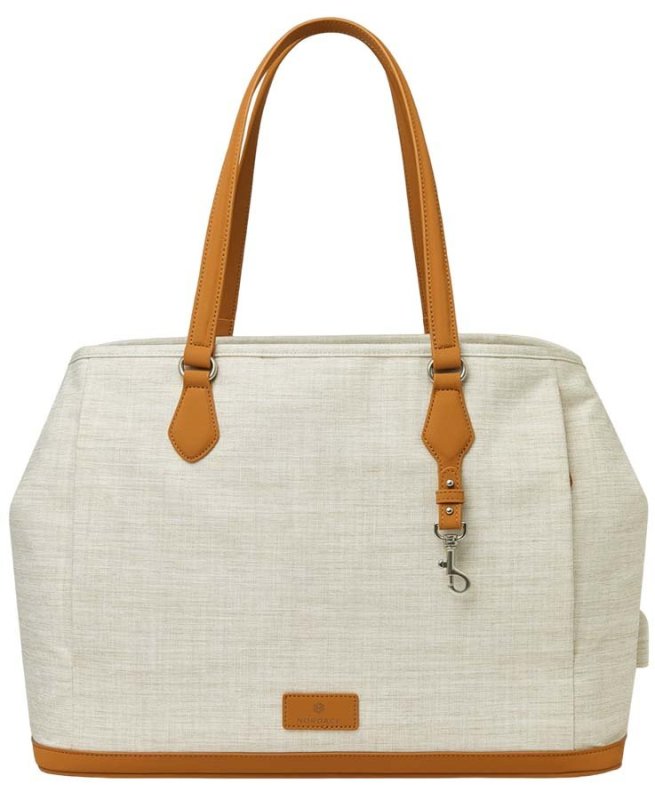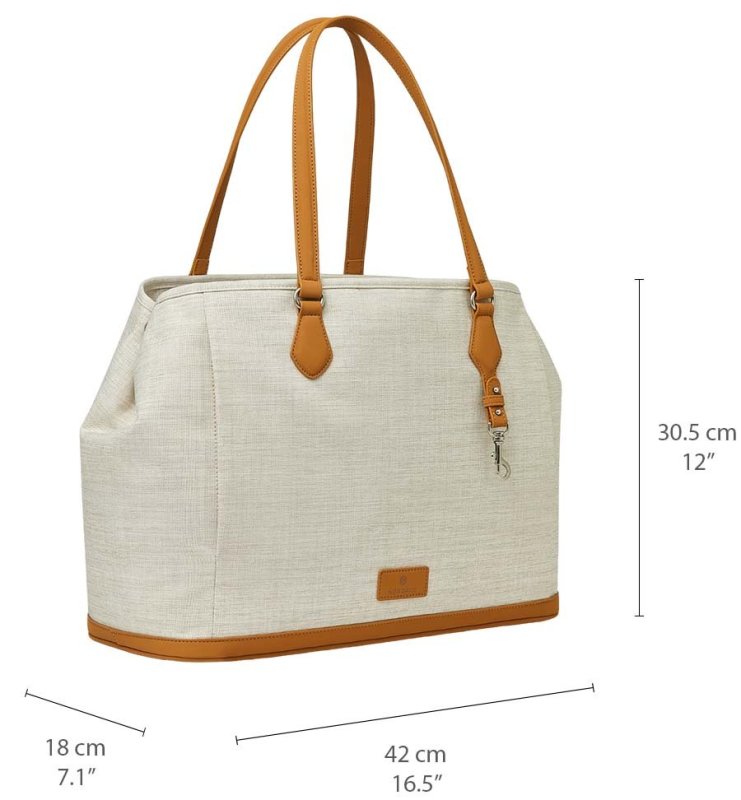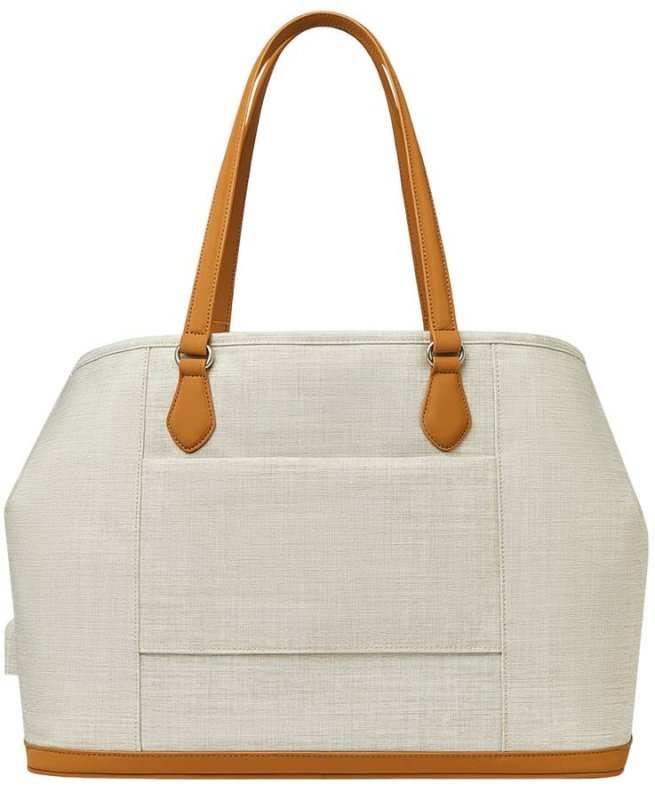 Made With Polyester & Micro-Fiber Vegan Leather

Weighs Only 0.78 kg (1.71 lb)

Laptop Compartment Fits 37 X 23.5 cm
(14.6" x 9.3")


Keep Water Out With Water-Resistant Fabric

Water Bottle Pocket (1500 ml)

Fits In Overhead Bin & Under The Seat

External USB Port (No Power Bank)

22L Volume
Explore The Siena Pro Collection