Vegan leather bags have really gained in popularity over the past few years, and it's no surprise why. Not only are these bags incredibly durable, but they are also 100% cruelty-free, so you can feel good about not contributing to animal suffering just by using one of these bags as your everyday carry.
Whether you're looking for a vegan leather backpack or simply need some recommendations on the best vegan leather tote bag that you should use for work, here are all the details you need to know about these popular bags.
But first, it's best to understand what makes them eco-friendly as well as the different types of leather used in creating them.
What You Need to Know About Vegan Leather
Vegan leather, also known as faux leather, artificial leather, or synthetic leather, is a type of fabric that looks and feels like natural leather but doesn't use any animal skin. That's why it is called vegan – it is made without using any animal products in its construction.
But what it is actually made out of?
The most popular materials used for fake leather are petroleum or plastic based – polyvinyl chloride (PVC), polyurethane (PU), recycled plastic or upcycled rubber, the type of leather produced using these materials being called synthetic leather. But it can be also produced using cork, apple waste, pineapple, cactus, banana, coffee, or mushroom – this type of leather being known as natural vegan leather. In other words, any leather that doesn't use animal skin is considered vegan leather.
Does vegan leather have the same properties as real leather?
Real leather is known for its benefits – it's super durable, breathable, and biodegradable. It can last longer than faux leather, but it requires extensive chemical treatment during the manufacturing process. A big misconception about genuine leather is that it is considered a natural, environmentally friendly product, but considering its production process, it is quite the opposite since real leather requires heavy chemicals during tanning.
Vegan leather has its own set of advantages, too. It is also durable, ethical, and cruelty-free. Sometimes, vegan leather looks better than natural leather, with no imperfections, and requires less care in the long term compared to animal-based leather.
High-quality vegan leather is water-resistant and stain-resistant in comparison with genuine leather which requires waterproofing solutions such as sprays and wax. This means that when caught in a downpour with a vegan leather bag, your essentials will remain safe and dry, and your bag intact.
Is vegan leather biodegradable? Yes, if we're talking about plant-based vegan leather. No, in the case of polyurethane leather.
Reasons to Choose a Vegan Leather Bag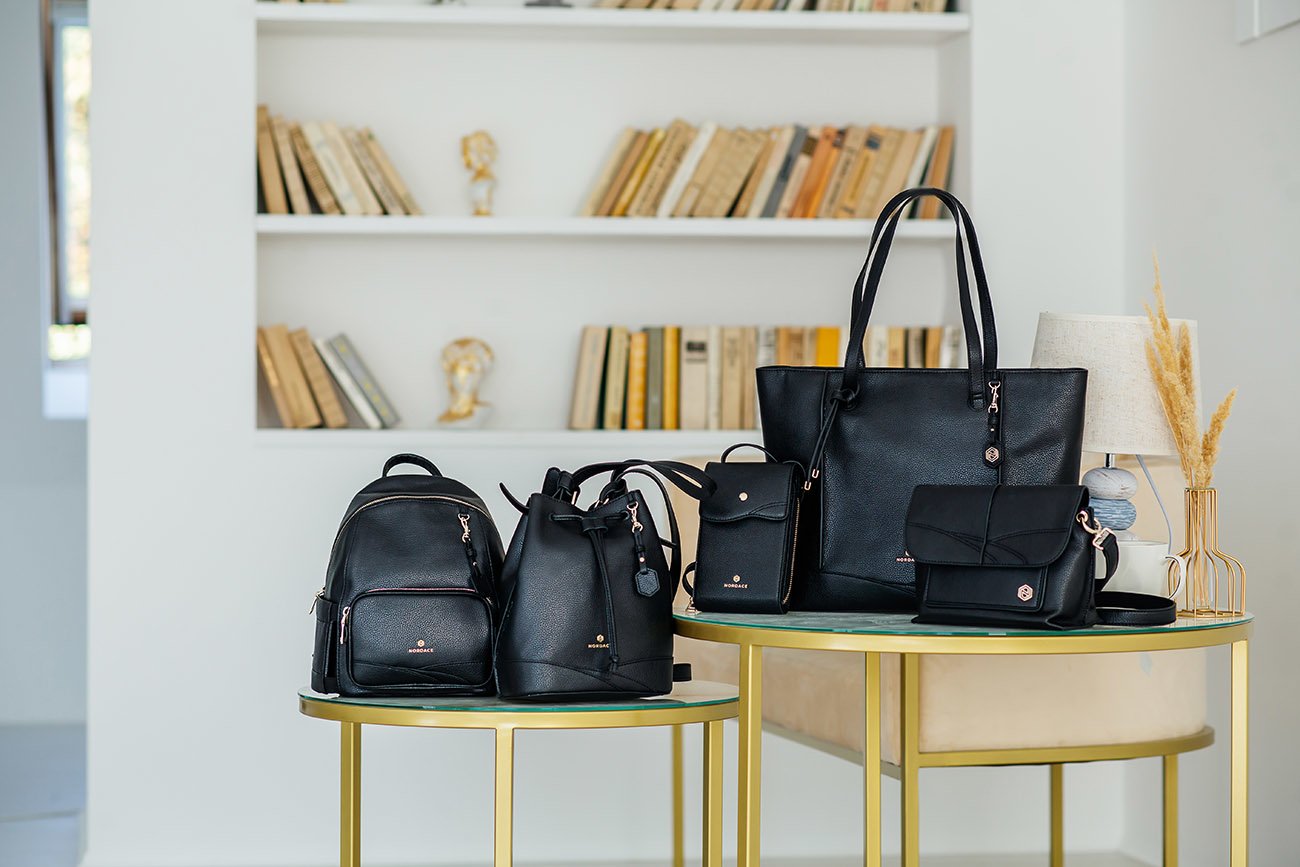 Who said you need to wear true leather to look stylish?
A vegan leather bag is more than a trend. It is an ethical choice for timeless style. Here are some reasons why you should switch to a faux leather bag.
Creates A Positive Impact
As someone who cares about animals' welfare, choosing a vegan leather backpack or bag is the best option. Not only does a vegan leather bag make you look good, it makes you feel good, too.
Looks Like Real Leather
Faux leather looks like genuine leather, sometimes even better. It's super stylish, versatile, without imperfections, and comes in a variety of colors and designs to match your unique style.
Offers High Quality without the Cost
Want a stylish bag without breaking the bank? Faux leather is super affordable, and cheaper than authentic leather.
It Is Easy Maintenance
A faux leather bag is so easy to clean. Simply mix some mild detergent with warm water and use a soft cloth to clean dust, dirt, and stains. Maintain it properly and you'll keep it looking fresh for yours to come.
Best Vegan Leather Bag
Want a bag that looks incredibly chic, is super versatile, and will last for years to come?
The Nordace Pollina collection is designed with love for animals, and the environment and with your needs in mind using the highest quality vegan leather. Whether you're looking for vegan tote bags for office and travel or an everyday vegan crossbody bag, the bags from the Pollina collection are a unique addition to your wardrobe and conscious lifestyle. And their colors won't go unnoticed.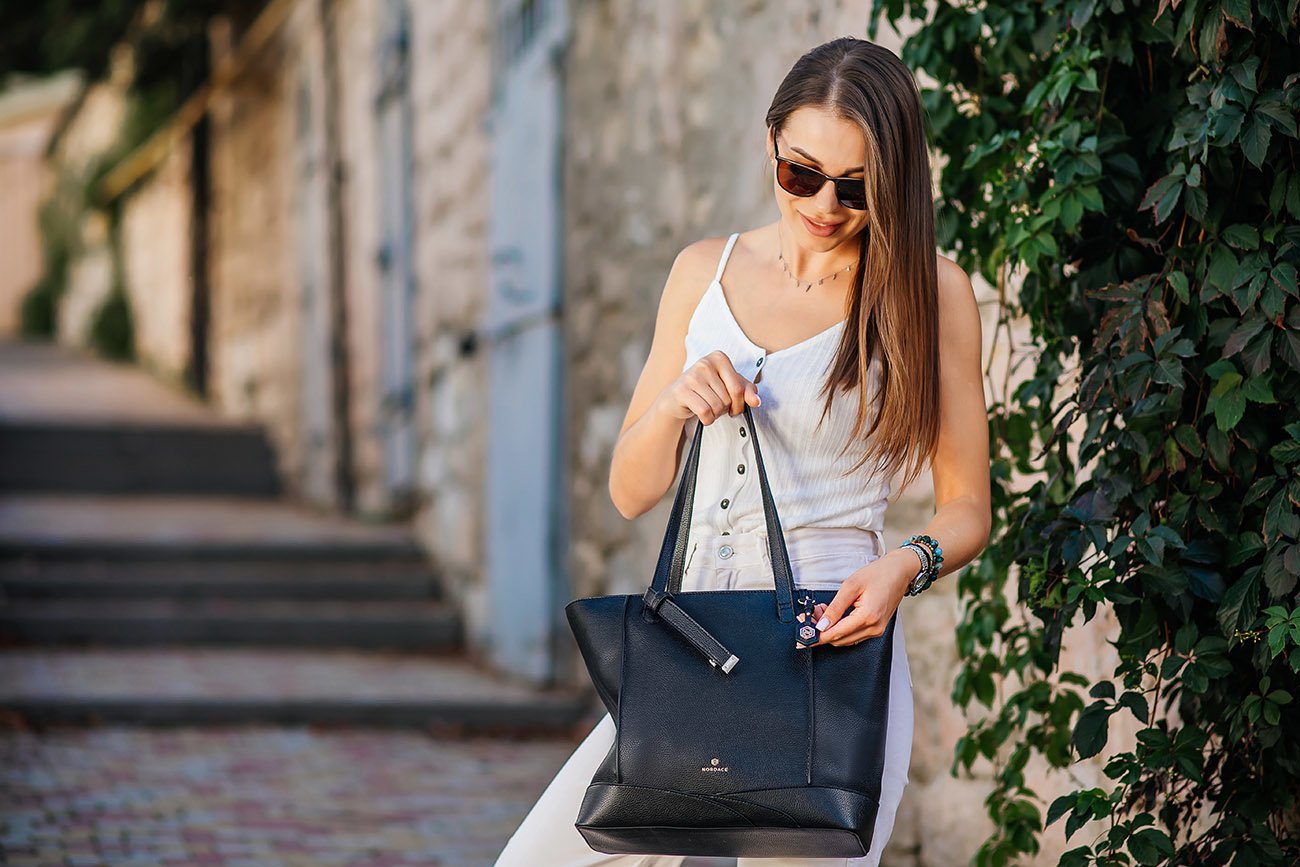 The Nordace Pollina Vegan Tote is crafted with care and love for animals, comfort, and fashion. Under the stylish design, it hides a plethora of pockets to easily organize your essentials for work, school, or your next city break. It has room for everything, including a tablet, makeup, a bottle of water, keys, and other items. It looks like genuine leather and has the same feel.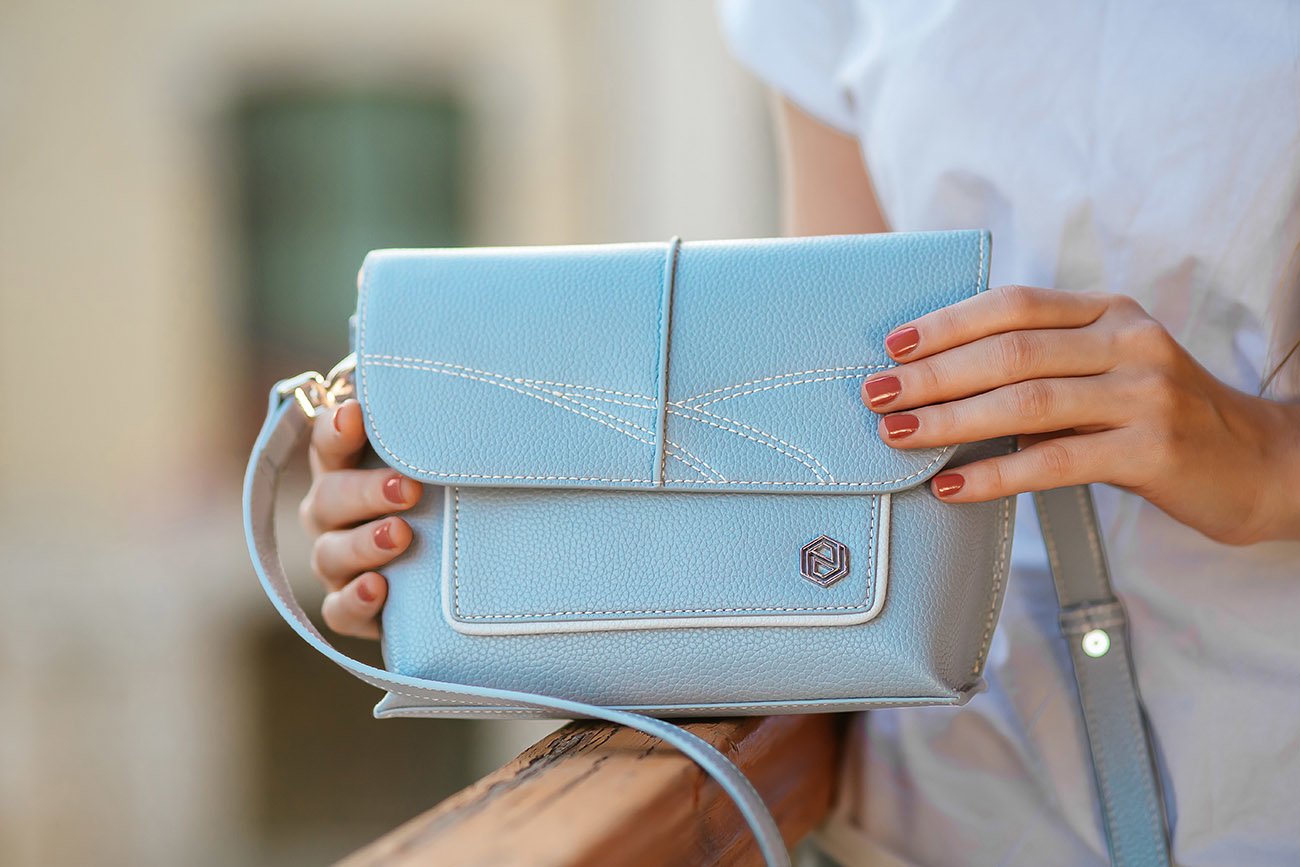 You know that good things come in small packages. Well, the Nordace Pollina Vegan Crossbody Bag epitomizes Nordace's desire to create bags that combine functionality, style, and comfort. Chic and timeless, this bag is crafted in an eye-catching design, yet it is still pick-pocket resistant, which makes it perfect for everyday use and travel. The main compartment is roomy enough to fit all your essentials, while dedicated RFID-blocking card slots will safeguard your cards against data theft. It looks so good people will say it's real leather.
Vegan leather bags are here to stay. Now that you know what makes faux leather unique, be the change and get a high-quality vegan leather bag that will become your daily companion.