NORDACE
JEWELRY ORGANIZER
Keep your treasures in the right place
NORDACE
JEWELRY ORGANIZER
Keep your treasures in the right place
NORDACE
JEWELRY ORGANIZER
Keep your treasures in the right place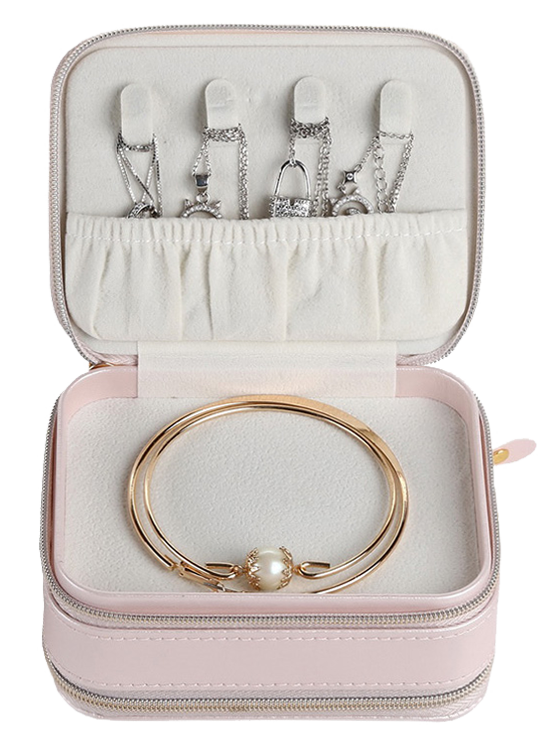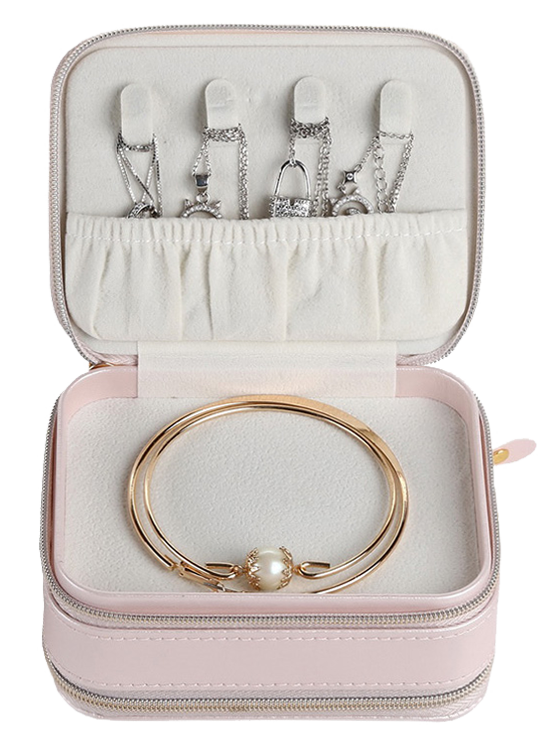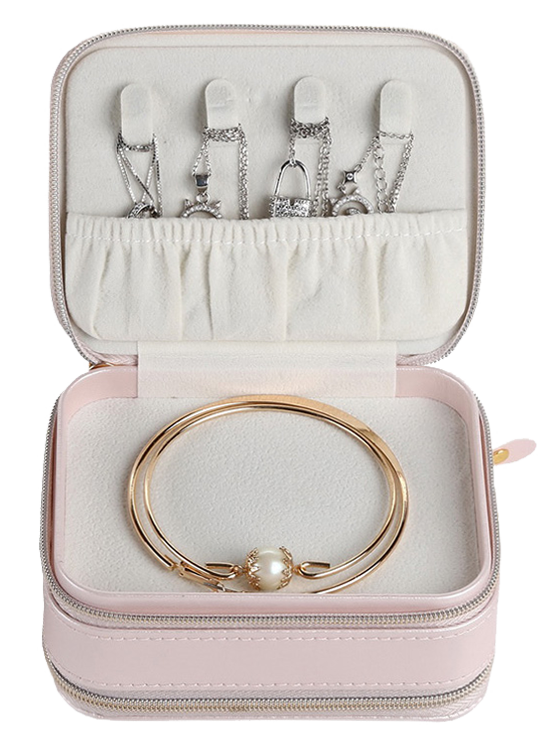 Jewelry-lovers will be hooked by this beautiful and functional jewelry organizer designed to keep your earrings, bracelets, necklaces and other precious pieces tangle free, safe, and organized. Available in two gorgeous colors.
Smart Features Overview
With plenty of space, this chic, travel-ready jewelry box is your perfect companion.
DOUBLE LAYER DESIGN
With a compact and sturdy double layer design, this beautiful jewelry box easily slips into your bag and it is spacious enough to store your treasures for a getaway, a business trip, an overnight stay or a long vacation.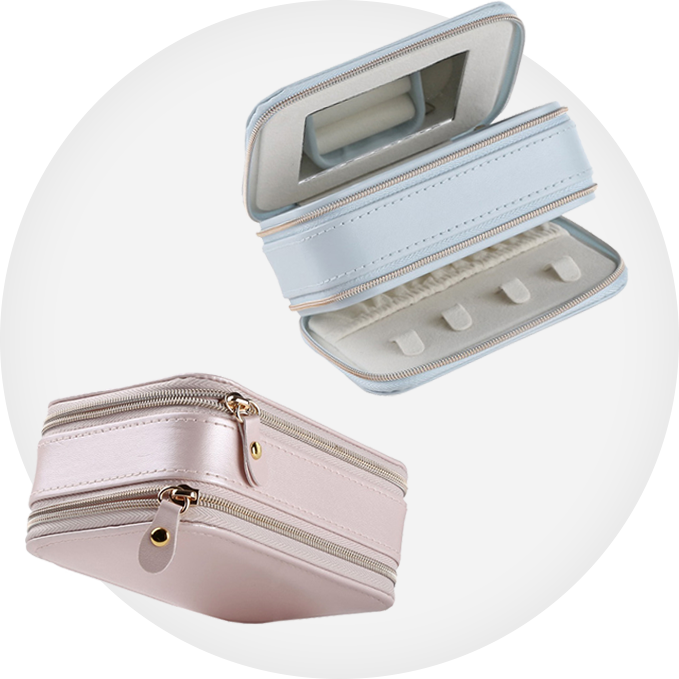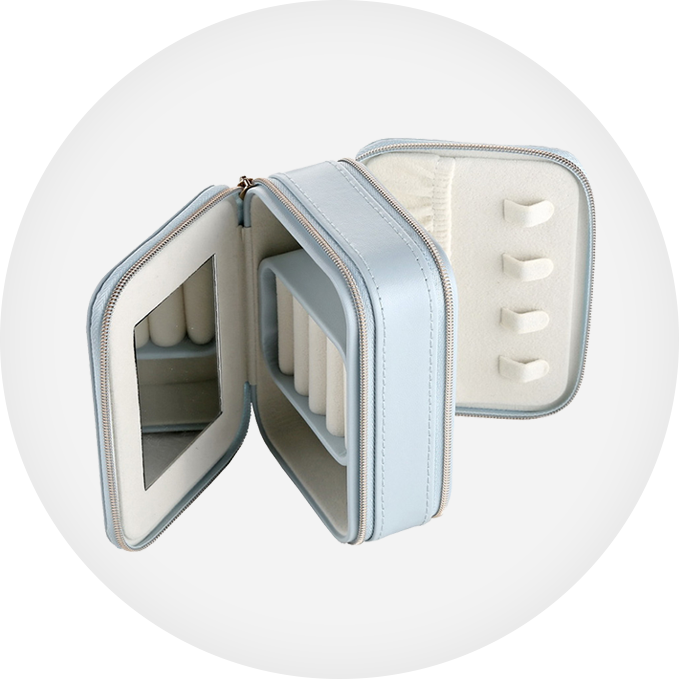 INDIVIDUAL COMPARTMENTS
With two main roomy compartments, necklace holders, an elastic pouch, and a ring holder that can also be used as a space divider, you will easily find your desired accessory when you need it.
NO-TANGLE NECKLACE HOOKS
No more tangled or broken necklaces with this innovative system of hooks and elastic pouch below that can hold up to four of your favorite necklaces.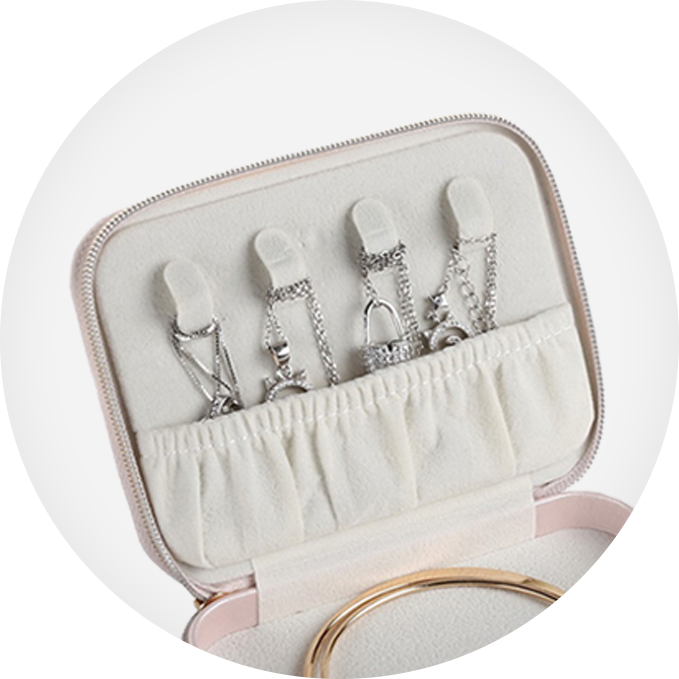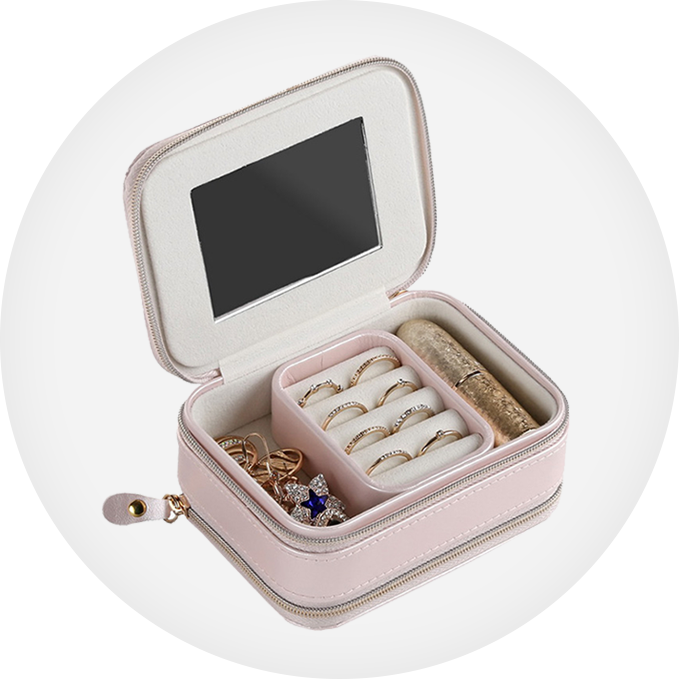 BUILT-IN MIRROR
The functionality of this jewelry box is extended by the built-in mirror that you can use whenever you are on the go and you need to match your accessories with your outfit.
PREMIUM MATERIALS
Both the exterior and the interior and also the zippers are constructed from durable, high quality, environmentally friendly materials to keep your treasured accessories protected.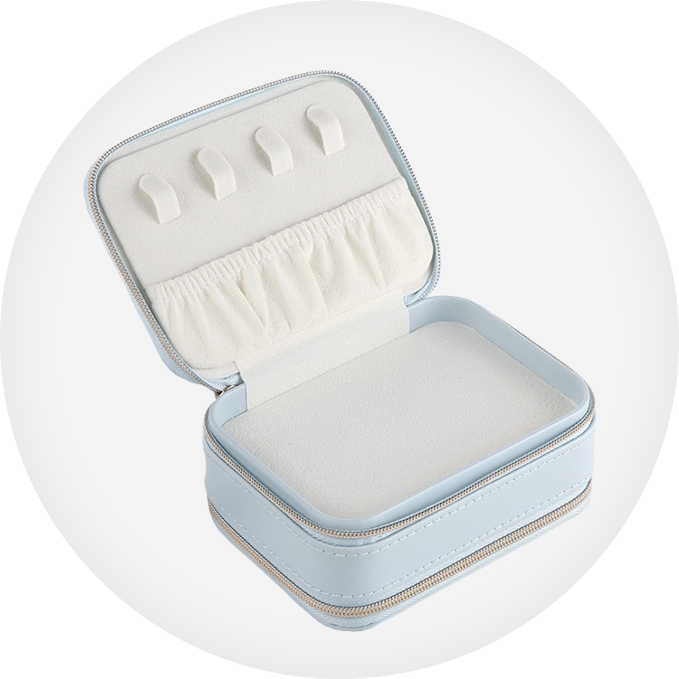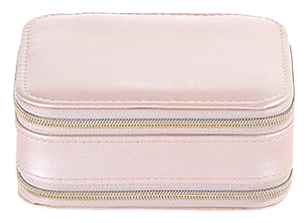 Weight: 200 g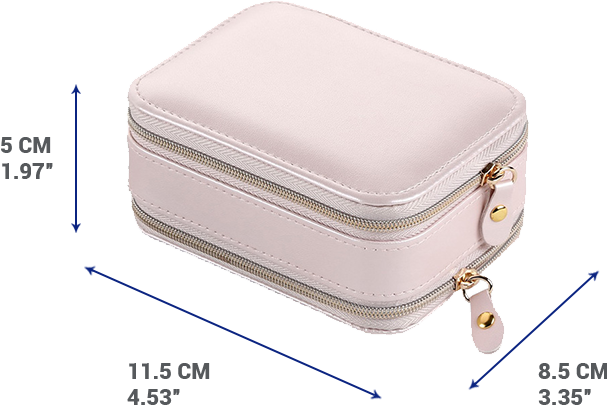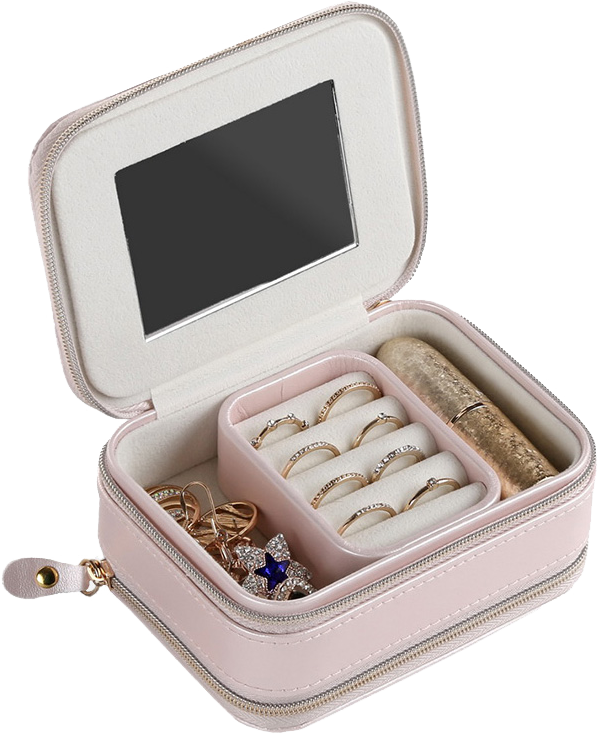 MIRROR

Practical when you travel

Removable ring holder

Customize for specific jewelry sizes

Adjustable storage space

For accessories or makeup
NECKLACE HOOKS

Ideal for necklaces, bracelets, earrings

Elastic pocket

To keep jewelry safe and avoid tangling