NORDACE
ELLIE TECH POUCH
The most practical
tech organizer
NORDACE
ELLIE TECH POUCH
The most practical
tech organizer
NORDACE
ELLIE TECH POUCH
The most practical tech
organizer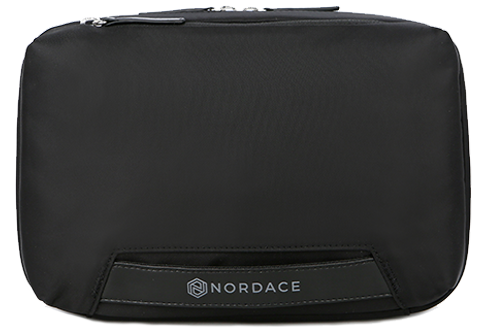 With this spacious tech pouch, you can keep your everyday must-haves, gadgets, devices, and cords super organized. Perfect for travel, work, and everyday use.
Smart Features Overview
Keeping your gear organized has never been so easier.
COMPACT TIMELESS DESIGN
Keep your stuff organized without sacrificing style. This tech pouch will accommodate all your electronics, gadgets, devices, and chargers under a beautiful, sleek, and compact design that fits any luggage, bag, briefcase, or backpack.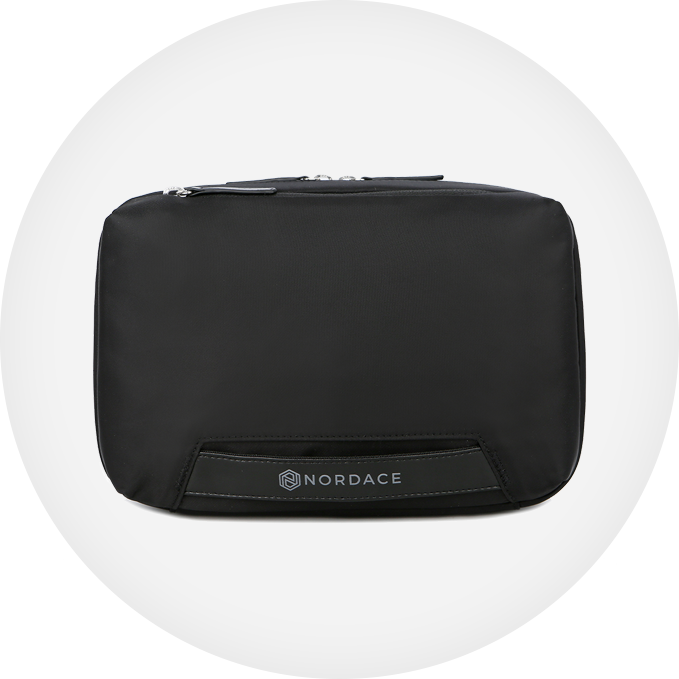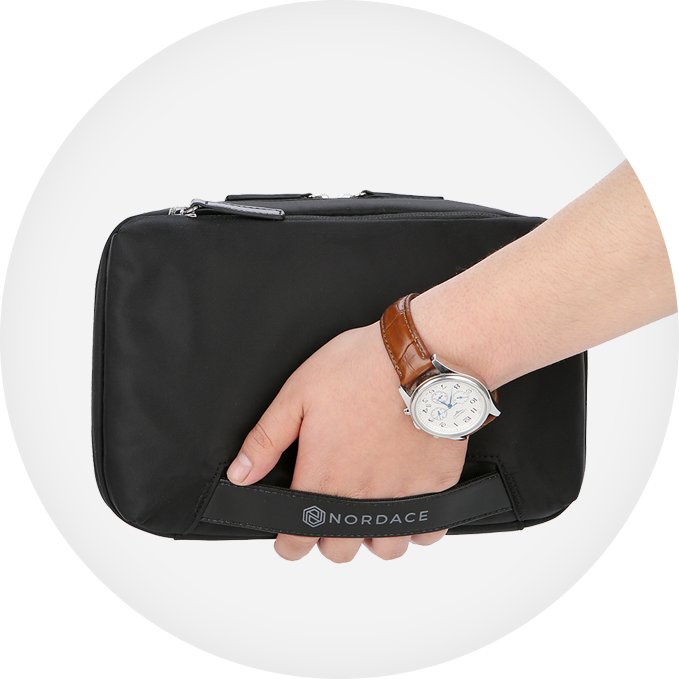 ANATOMICAL GRAB AND GO STRAP
No matter where you go, Ellie Tech Pouch follows. It features a smart grab and go handle so you can easily take it with you where you need your gadgets the most.
HIGH CAPACITY
With a wide opening and super-spacious, with this tech pouch you can save plenty of space and time by keeping your gear organized, tangle-free, and easily accessible.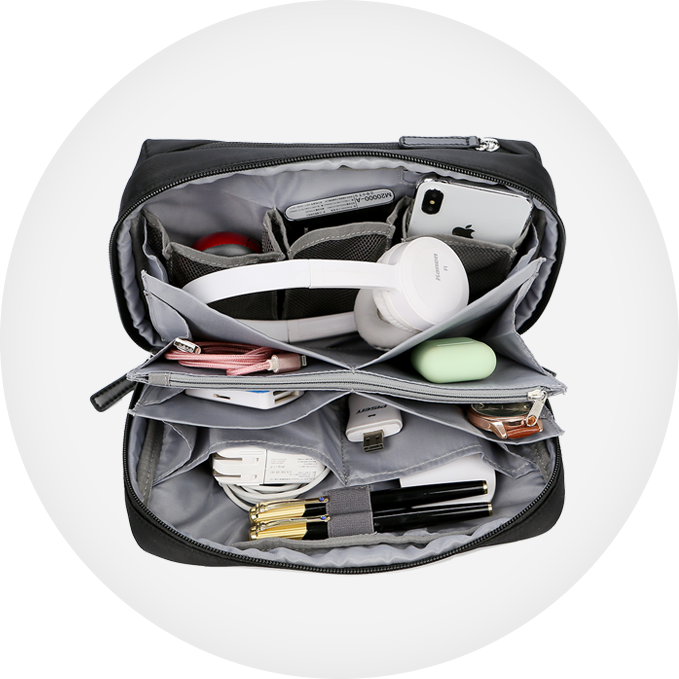 PACK MORE INTO LESS SPACE
With an origami-style internal pocket layout, you can pack more into less space. There are multiple pockets, dividers, and strong mesh pockets for all your gadgets, including your smartphone, action camera, headphones, chargers, cables, accessories, and SIM/SD cards.
INTEGRATED CARD SLOTS
Ellie Tech Pouch is the next level of tech organization. It offers a set of dedicated card slots you can keep your SIM and SD cards in a secure place.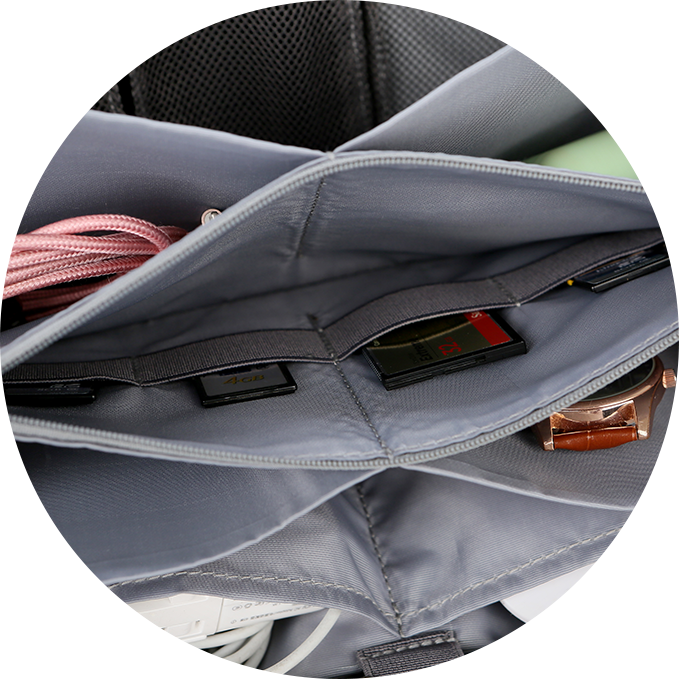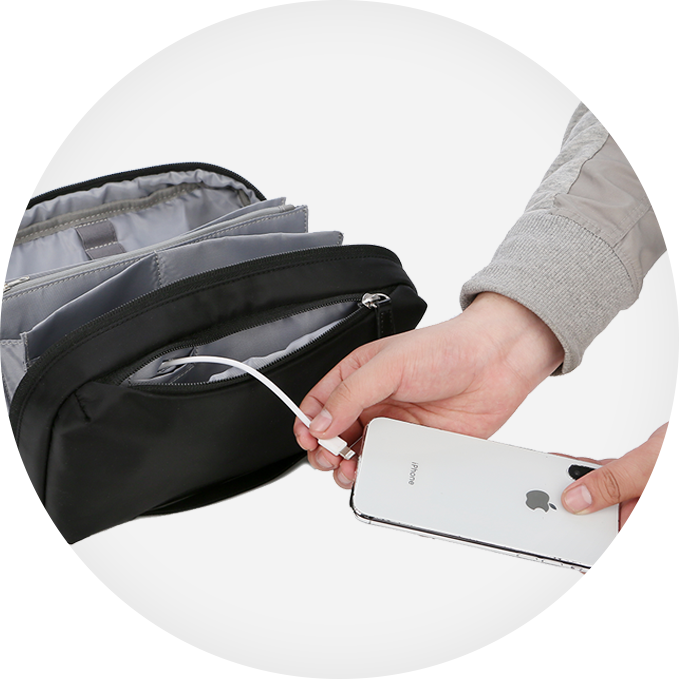 CABLE-FRIENDLY DESIGN
The external zipper pocket with cable pass-through is designed for fast charging. Connect it to your power bank and charge your gadgets while on the go.
PEN LOOPS
Always keep at the ready your pens, some of the most frequently used items when on the go, in their dedicated stretchy pen loops.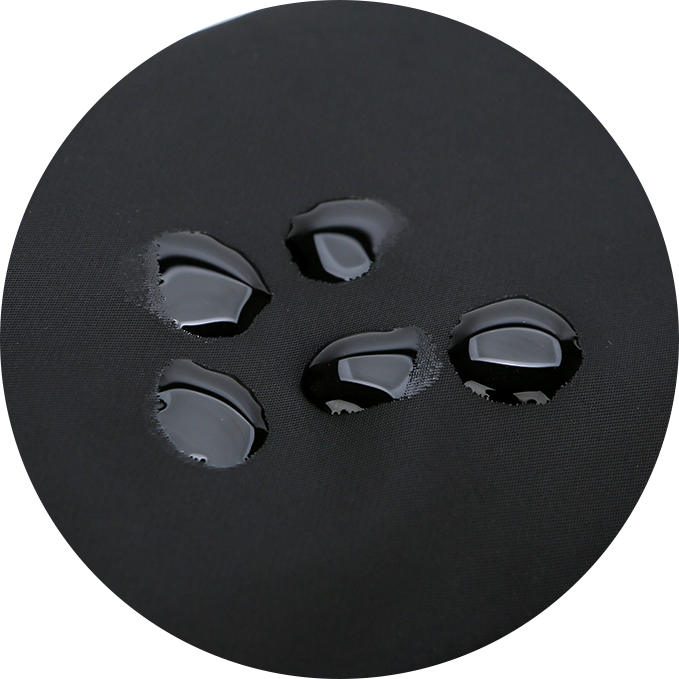 DURABLE & WATER-RESISTANT
If you want protection for your valuable gear, and we know you do, you'll never have to worry again about your gadgets' safety when you keep them in this tech pouch crafted from high-quality water-resistant materials.