NORDACE
Ventas Daily Backpack
Conquer your daily to-do list with ease.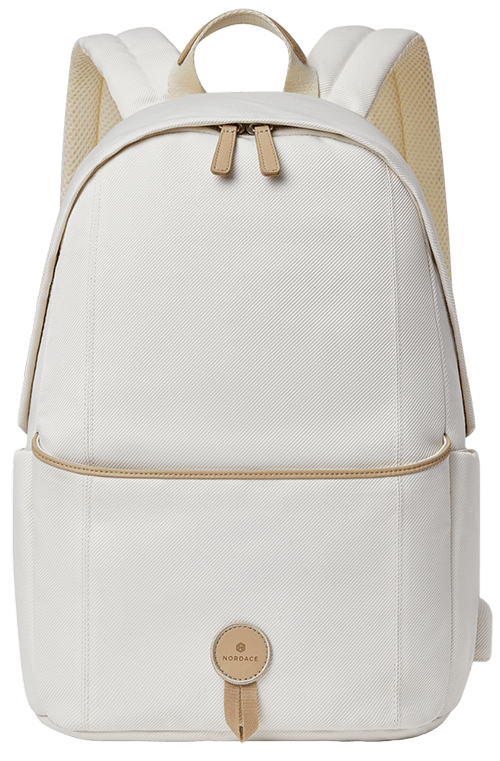 Seeking a reliable companion for all your daily adventures? Look no further than Nordace Ventas Daily Backpack. With its sleek design, this backpack effortlessly blends fashion and practicality.
Functionality is at the heart of this remarkable backpack. Thoughtfully crafted with multiple compartments and pockets, it keeps your belongings in order allowing you to breeze through your day with unparalleled ease. Whether you're hustling through busy streets or exploring hidden gems, this backpack has got your back (literally!).
Packsmart System
Discover the secret to smart organization.

Bring It All, Every Day
Wherever the day takes you, you can bring it all thanks to the backpack's spacious compartment. Whether you're off to work, hitting the gym, or embarking on a weekend day trip, it has room for it all.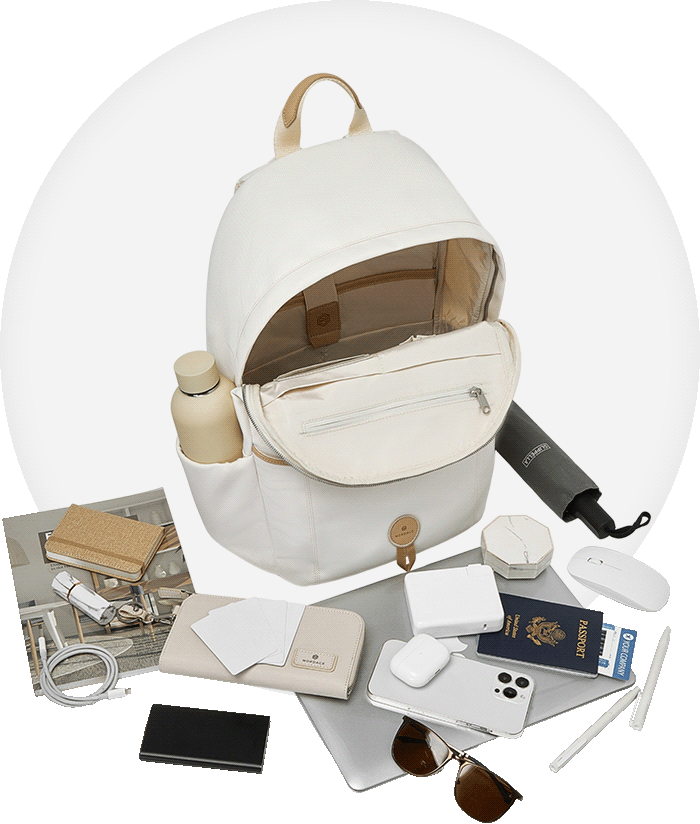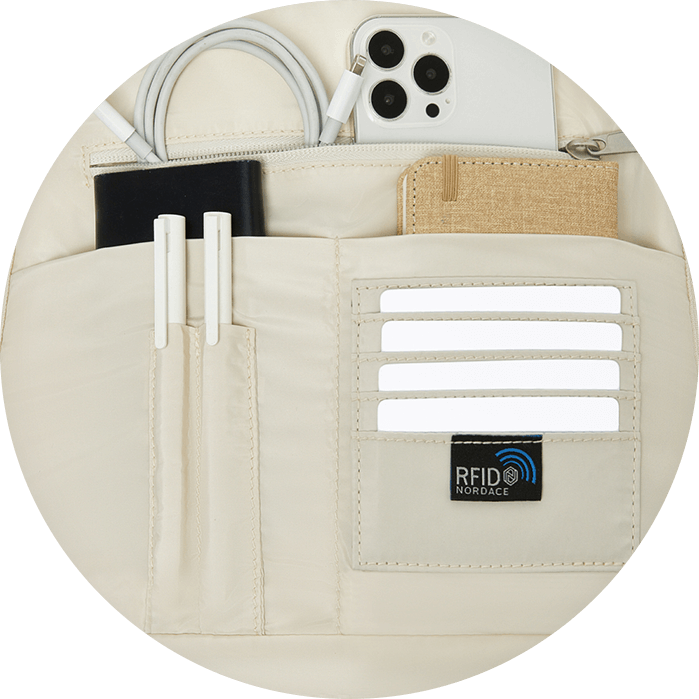 Pockets for Everything
Your laptop, your journal, and your accessories – each finds its perfect place, ensuring that no little thing is ever lost in the chaos. Nordace Ventas Daily Backpack boasts an ingenious multi-pocket system, ensuring that every item has its designated place.

Gear Up for Productivity with 15.6″ Laptop
We know how important your laptop is in conquering your work, studies, or creative endeavors. That's why Nordace Ventas Daily Backpack is here to cradle your 15.6″ laptop with care and style. Say goodbye to the stress of carrying your device separately or worrying about accidental scratches.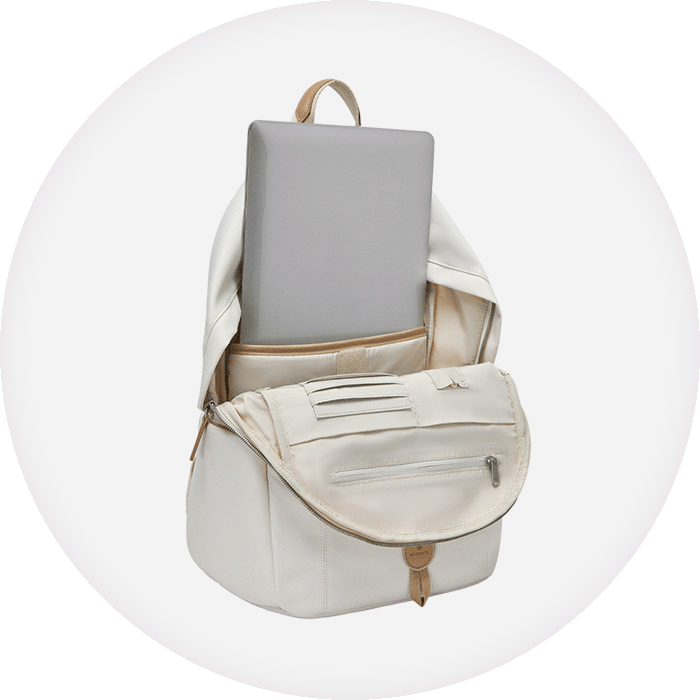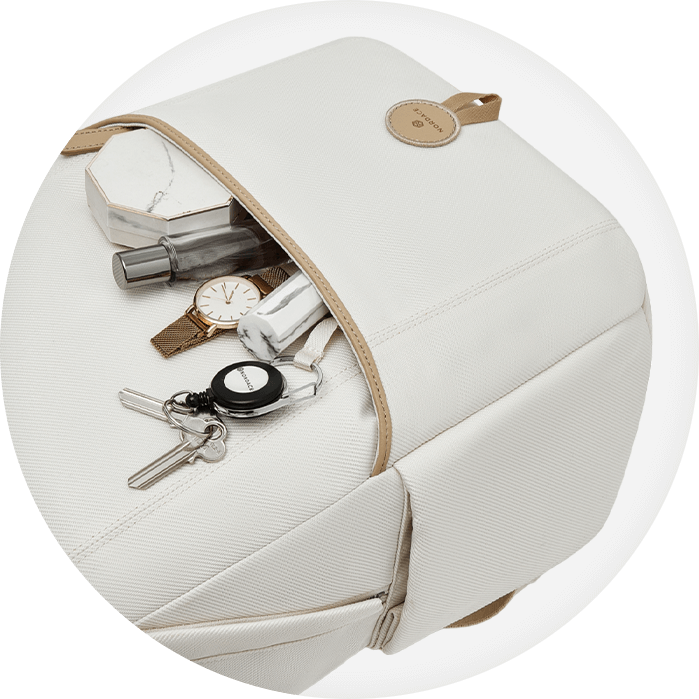 Your Day, Streamlined
Are you tired of rummaging through cluttered compartments, desperately searching for your keys or wallet? Grab them in a blink of an eye. With the backpack's quick access pocket, efficiency becomes your ally.

Hydration Made Easy
We know that staying hydrated is key, so this backpack's got this cool little pocket on the side that's just perfect for your water bottle. Stop worrying about it leaking all over your stuff. Just slip it in the pocket, zip it up, and you're ready to conquer the day while keeping refreshed.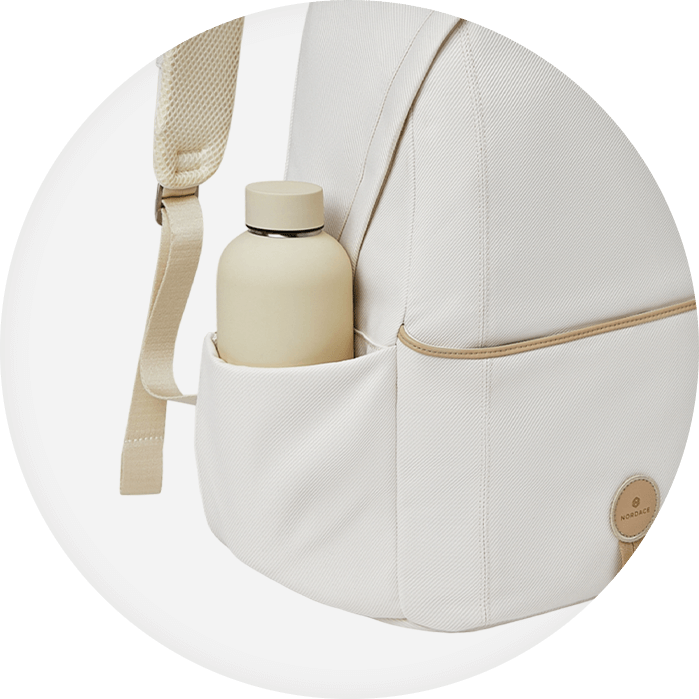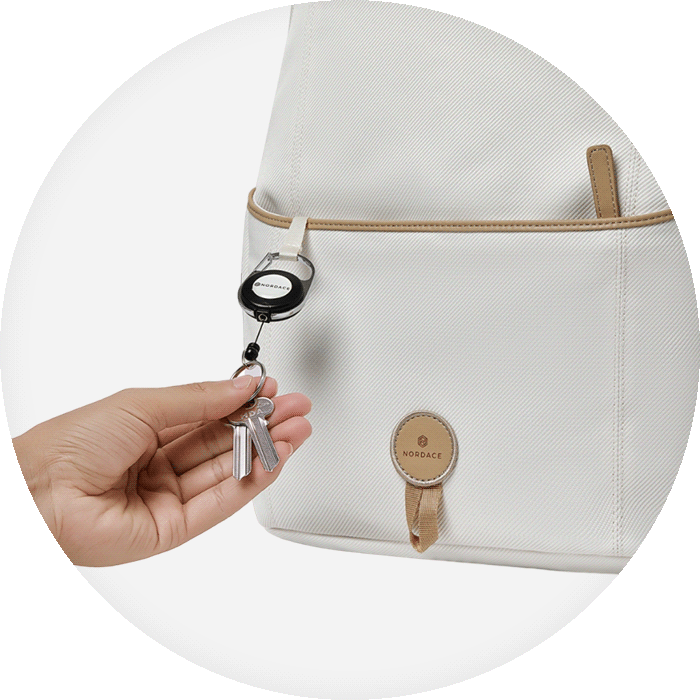 Keys Accessible & Tangle-Free
Forget about the endless search and say hello to effortless organization with the backpack's retractable key leash. It's a small feature with a mighty impact that can transform your entire day. Just clip the keys to the hook and access them when you need them.

A Sunny Spot for Your Cool Shades
The backpack comes prepared with a special compartment just for your stylish shades. No more squishing your sunglasses in a crowded bag or risking scratches in the chaos of your daily adventures.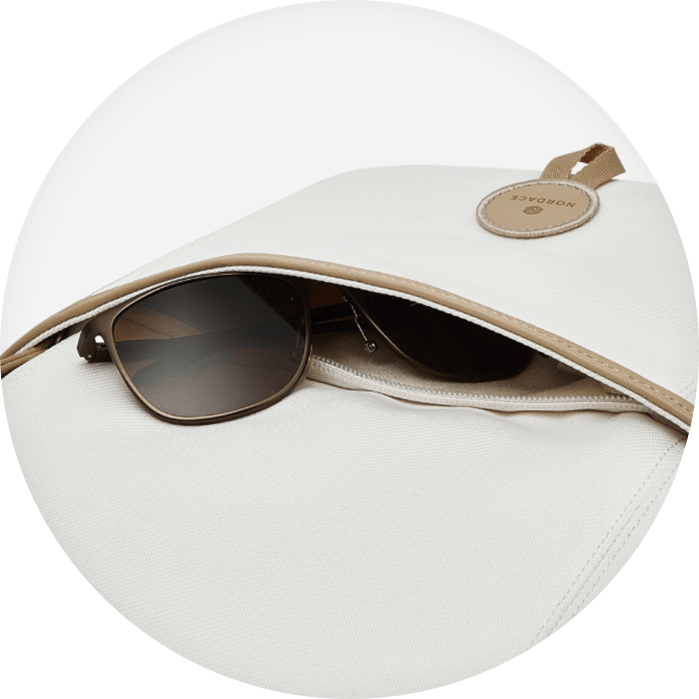 Safeguard Your Belongings
Keep it covert, keep it safe.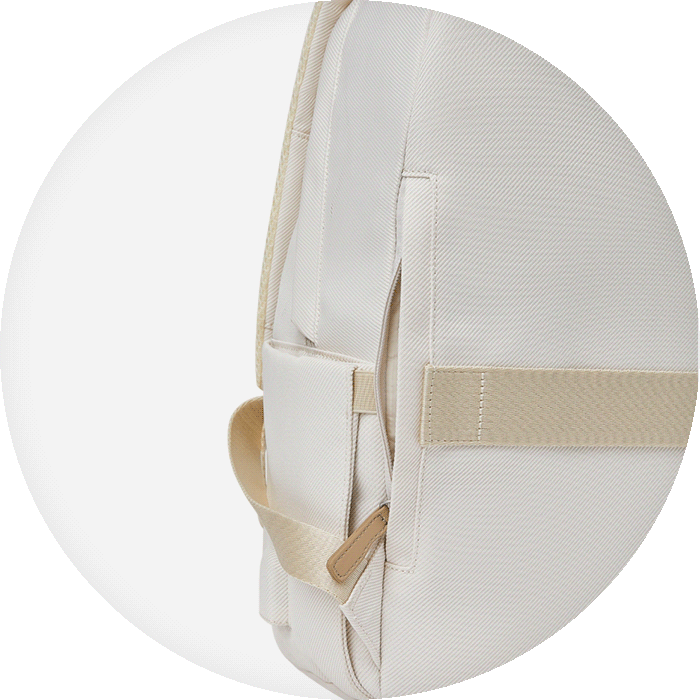 Secret Pocket = Peace of Mind
Tucked away in the most unexpected spot, this clever pocket keeps your valuable items discreetly concealed. It's the perfect spot to stash your wallet, passport, or any other important belongings you want to keep close and secure.

Lock Out Data Thieves
Say goodbye to sneaky data thieves with the built-in RFID-blocking card slots. They act like bodyguards for your credit cards, ID, and other RFID-enabled cards, shielding them from unauthorized scanning and potential electronic theft.
Designed to Make Your Life Easier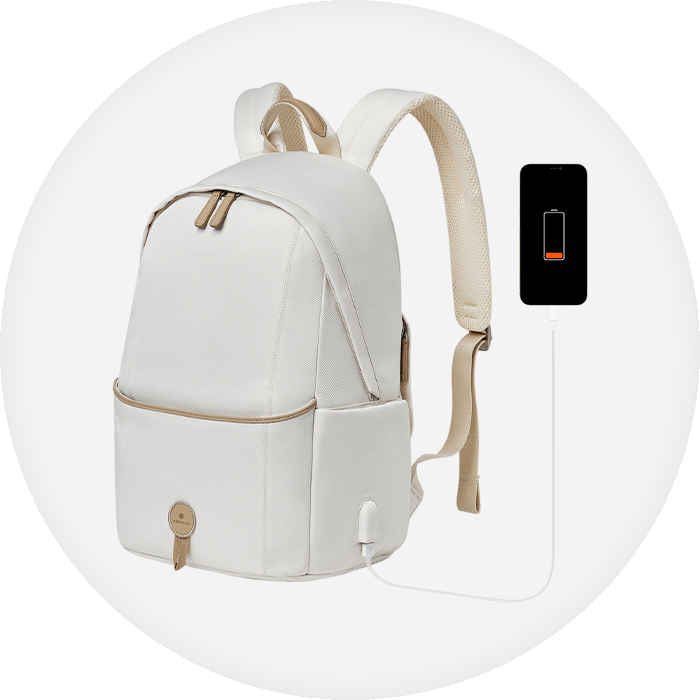 Power Up on the Move
Experience seamless connectivity on the go with the incredible advantages of having a USB charging port. Say goodbye to low battery anxiety and embrace the convenience of staying powered up on the go.

Durability? Absolutely!
Light rain or accidental spills? No problem at all! The water-resistant fabric acts as a shield, keeping your belongings dry and safe inside.
Made for Ultimate Comfort
A backpack that truly adapts to you.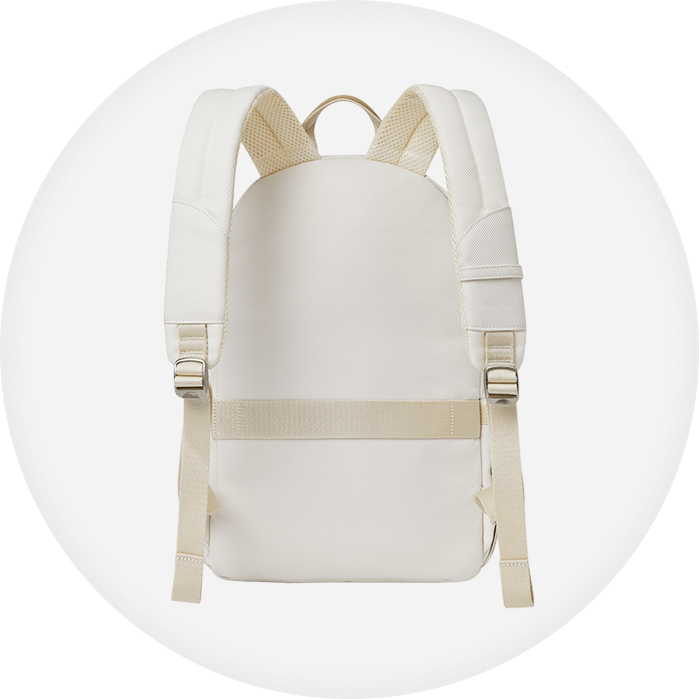 Fit that Feels Tailor-made
Say goodbye to straps that dig into your shoulders or hang loose and cause imbalance. With these adjustable straps, you can find that sweet spot where your backpack feels like an extension of your body.

The Perfect Travel Duo
With the backpack's luggage strap, you will keep your hands free and your travel smooth. You can effortlessly secure your backpack to the handle of your suitcase, creating a seamless, hassle-free travel experience.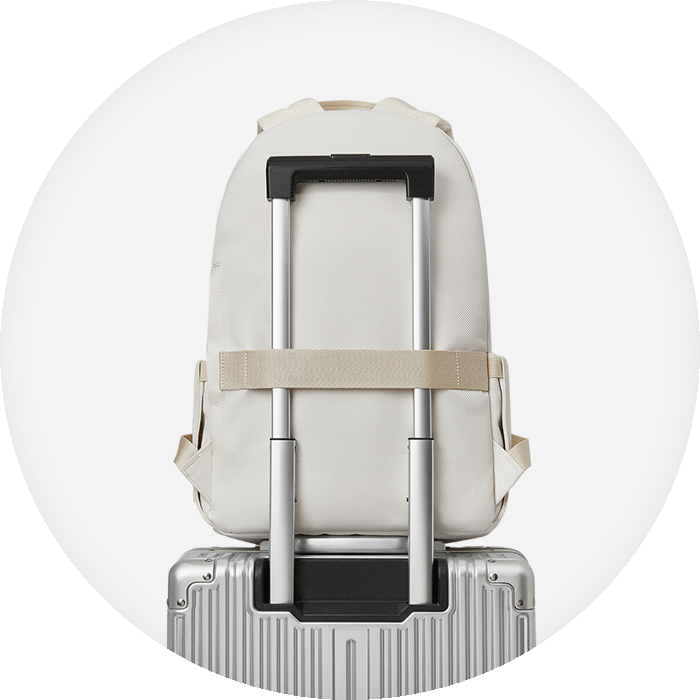 Ventas Daily Backpack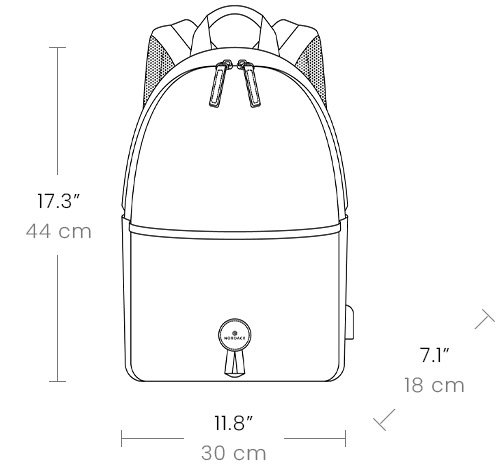 Ventas Mini Backpack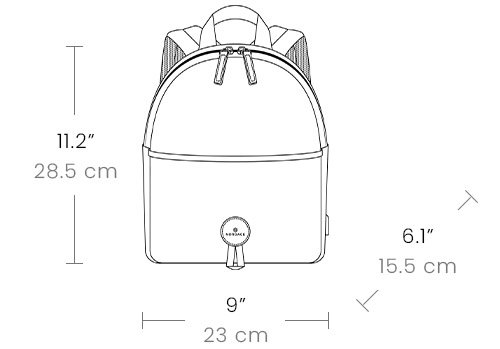 Made With Polyester & Micro-Fiber Vegan Leather

Weighs Only 0.82 kg (1.8 lb)

Laptop Compartment Fits
34 x 28.5 cm
(13.4" x 11.2")

Keep Water Out with Water Resistant Fabric

Water Bottle Pocket (1500 ml)

Fits In Overhead Bin & Under the Seat

External USB Port
(No Power Bank)