NORDACE
Gisborne
Tote Bag
Carry More With Less Effort.
NORDACE
Gisborne
Tote Bag
Carry More With Less Effort.
NORDACE
Gisborne Tote Bag
Carry More With Less Effort.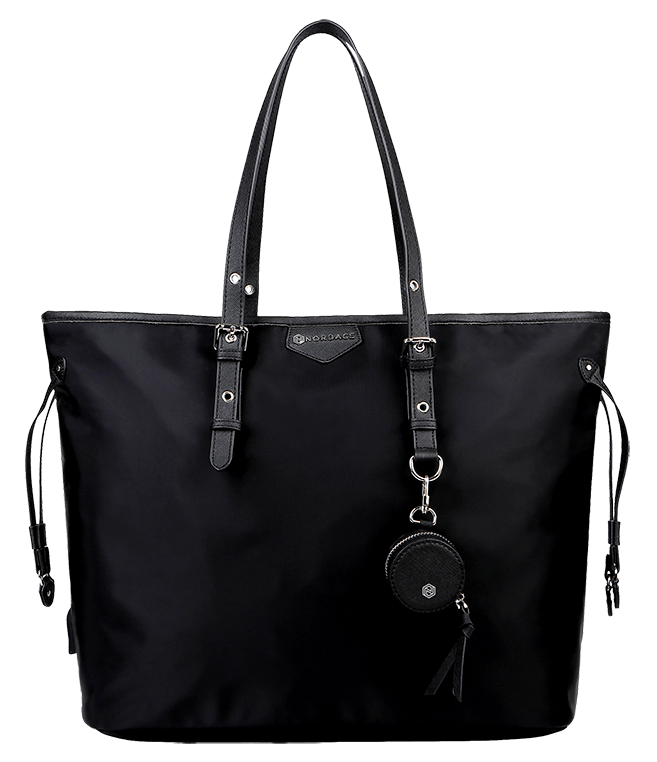 Stay organized with the most thoughtful bag you've ever seen – the Nordace Gisborne Tote Bag is designed for work, weekend trips and anywhere in between..
 By incorporating a range of features including laptop sleeve and USB charging port, it helps you pack your daily essentials effortlessly with its superior organization. Accented with a touch of elegance, this tote bag gives a shiny sheen that makes it perfect to match with your everyday outfit.

SIZED FOR ALL
Equipped with a roomy interior, the Nordace Gisborne Tote Bag can accommodate both small and large essentials from card holders, umbrella to A4 documents, so you can live your hectic and active lifestyle to the fullest.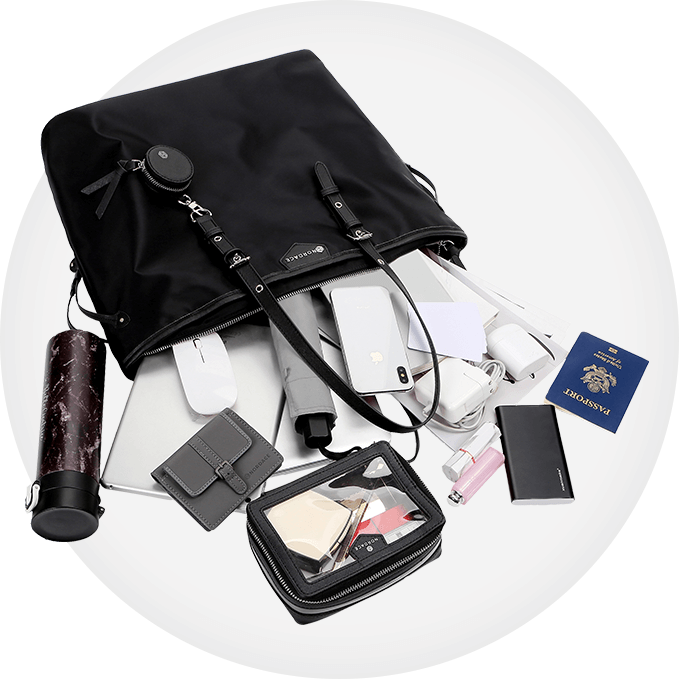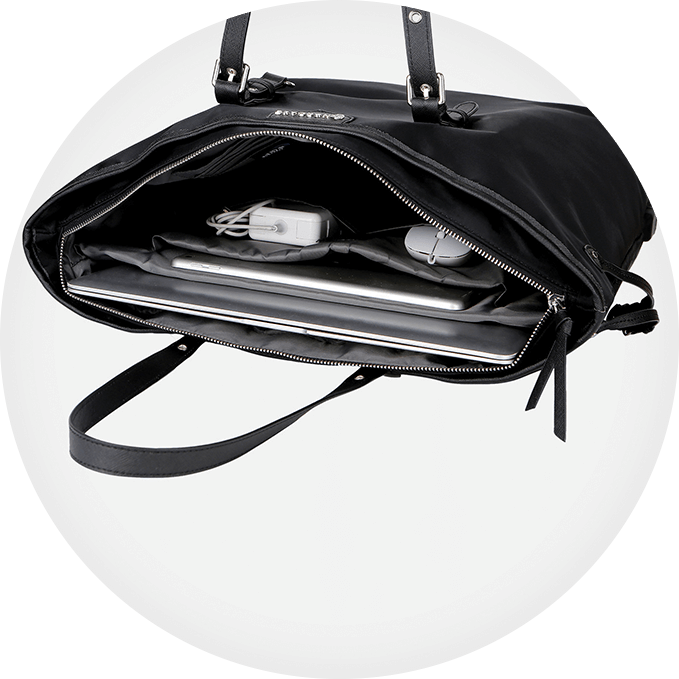 PERFECT LAPTOP PROTECTION
The tote bag is created to make your tech-savvy journey easier. It has a padded compartment for both your laptop and tablet, meaning your devices will be well-protected while on the go.

ORGANIZED INTERIOR
Take the hassle out of packing your bag with these multiple interior pockets. You can keep small items like pens, cards and lipsticks easily accessible whenever you need them.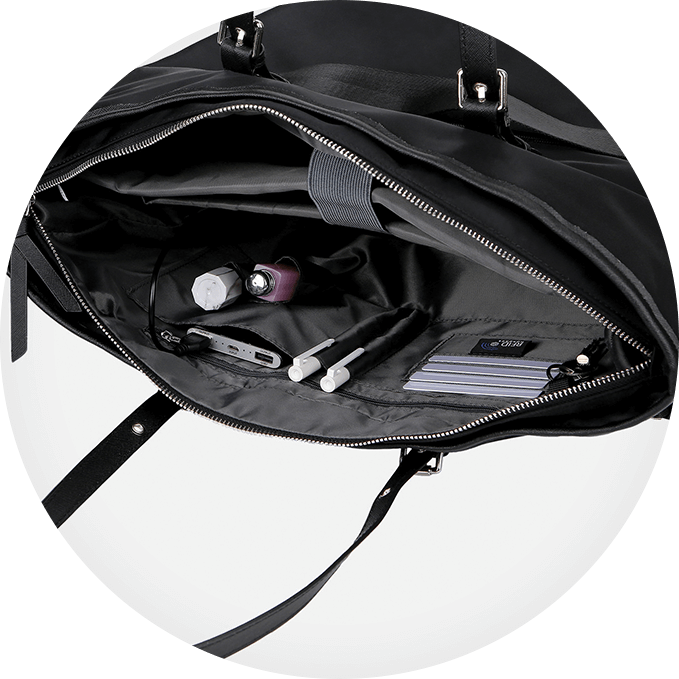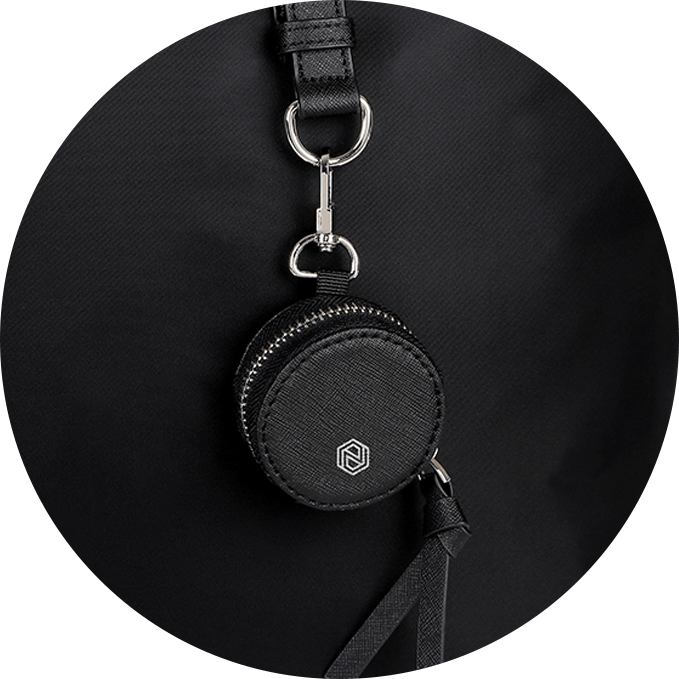 KEEP THINGS HANDY
The detachable purse is ideal for preventing cords from tangling up into knots. It can also be used for storing tiny essentials such as coins and stationery.
SAFEGUARD YOUR BELONGINGS

AWAY FROM RFID THEFT
Thanks to the RFID-blocking pockets, there's no chance of anyone stealing your personal data stored electronically on credit cards and passport. You can rest assured that the sensitive contents inside your bag are completely safe.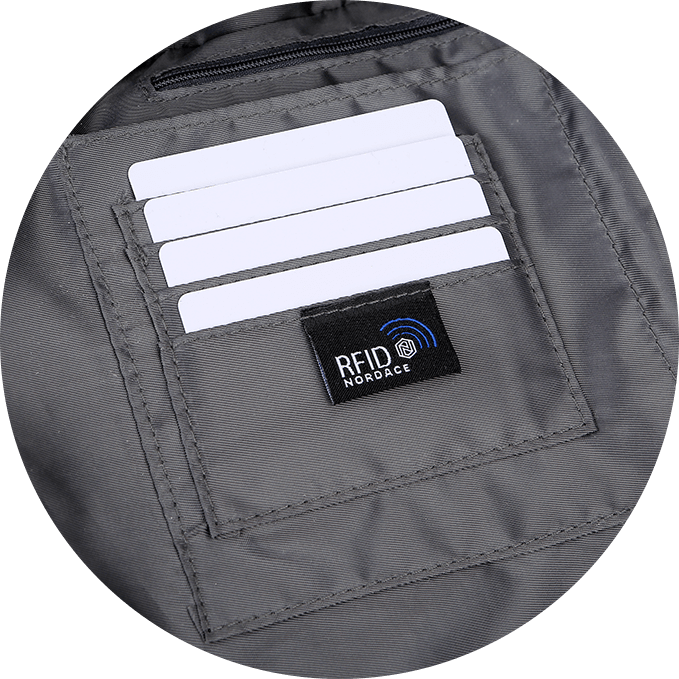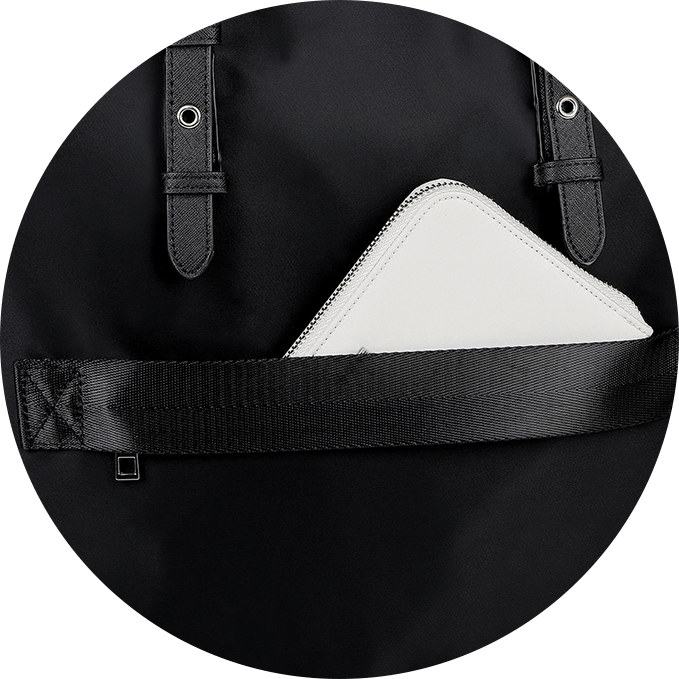 SAFE WITHIN YOUR ARMS
Travel with confidence that your belongings are in good hands. This tote bag comes with a hidden pocket to protect your valuable items.
DESIGNED TO MAKE YOUR LIFE EASIER

FULLY RETRACTABLE. ALWAYS ACCESSIBLE.
Don't waste time rifling through your bag just to find a key. The retractable key leash offers you peace of mind knowing that you'll never lose your home or car keys again.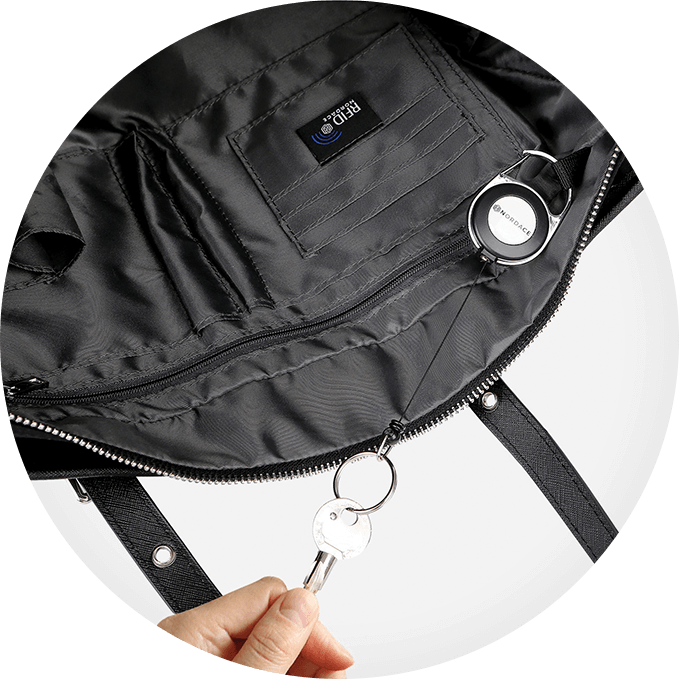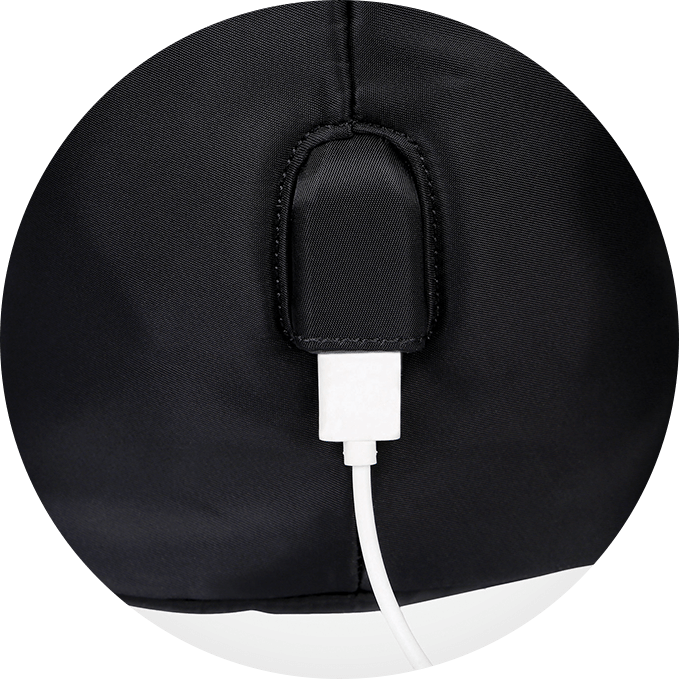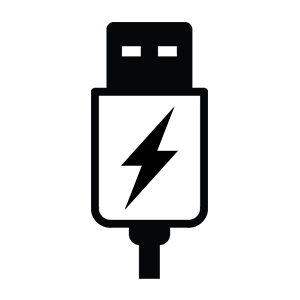 STAY PRODUCTIVE
With the convenient built-in USB charging port, you can always keep your devices charged while commuting. Enjoy the seamless connection and mobility wherever your day takes you.
MADE FOR ULTIMATE COMFORT

BEST LUGGAGE BUDDY
Nordace Gisborne Tote Bag comes with a luggage strap that pairs well with your luggage to make your transition smoother. Simply loop it around the handle of your luggage and give your shoulder a little break.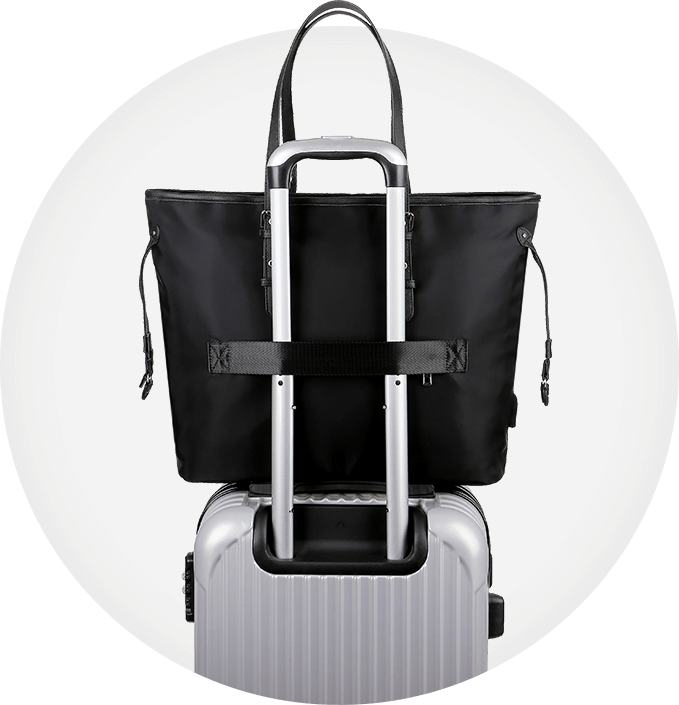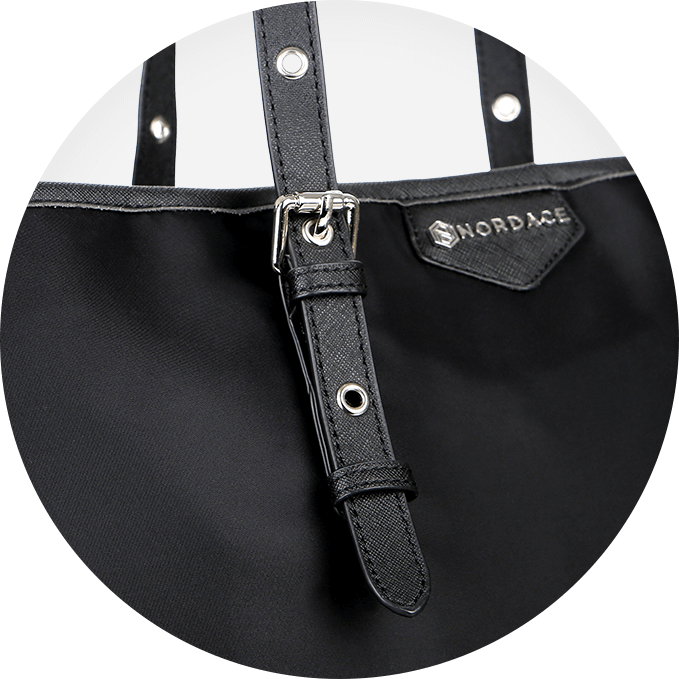 RIGHT FOR ANY STYLE
By adjusting the length of the strap, you can carry this bag the way you want. Tuck it under your arm, carry it in your hand, or swing it from your wrist to elevate your styles.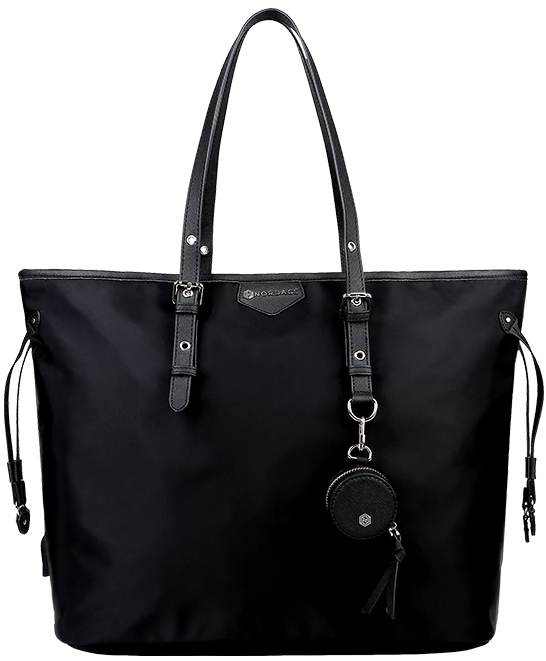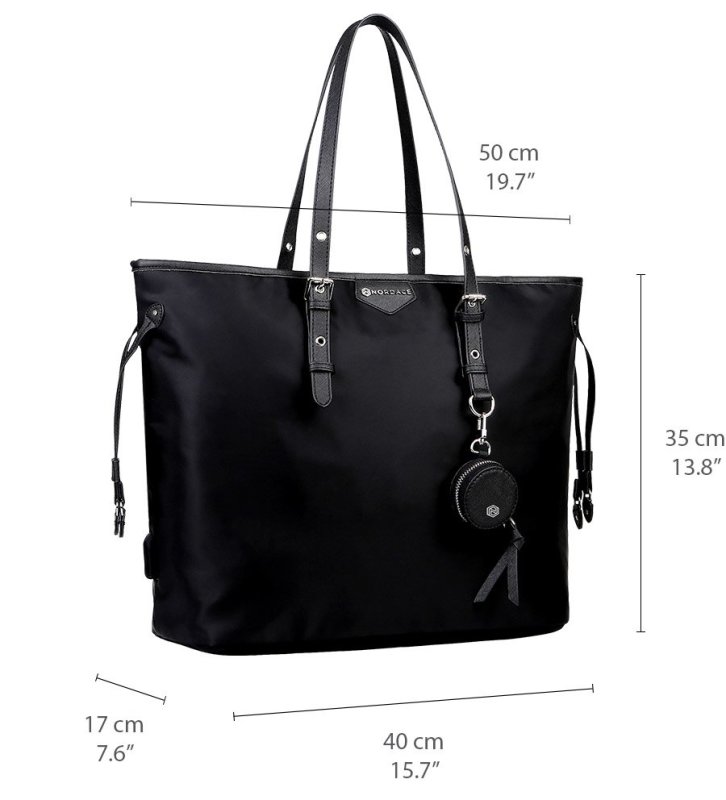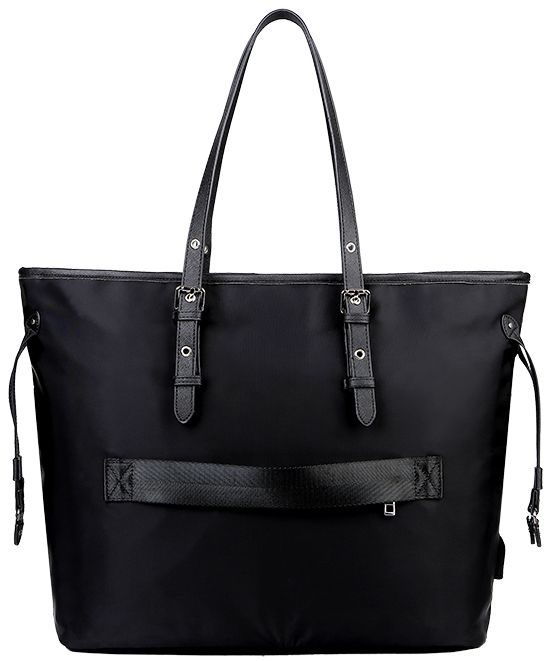 Made With Nylon & Micro-Fiber Vegan Leather

Weighs Only 0.74 kg (1.63 lb)

Laptop Compartment Fits 40 x 30 cm
(16" x 12")


Keep Water Out With Water-Resistant Fabric

Water Bottle Pocket (750 ml)

Fits In Overhead Bin & Under The Seat

External USB Port (No Power Bank)