NORDACE
HANDS-FREE PORTABLE NECK FAN
Your wearable source of cool air
NORDACE
HANDS-FREE PORTABLE NECK FAN
Your wearable source of cool air
NORDACE
HANDS-FREE PORTABLE NECK FAN
Your wearable source of cool air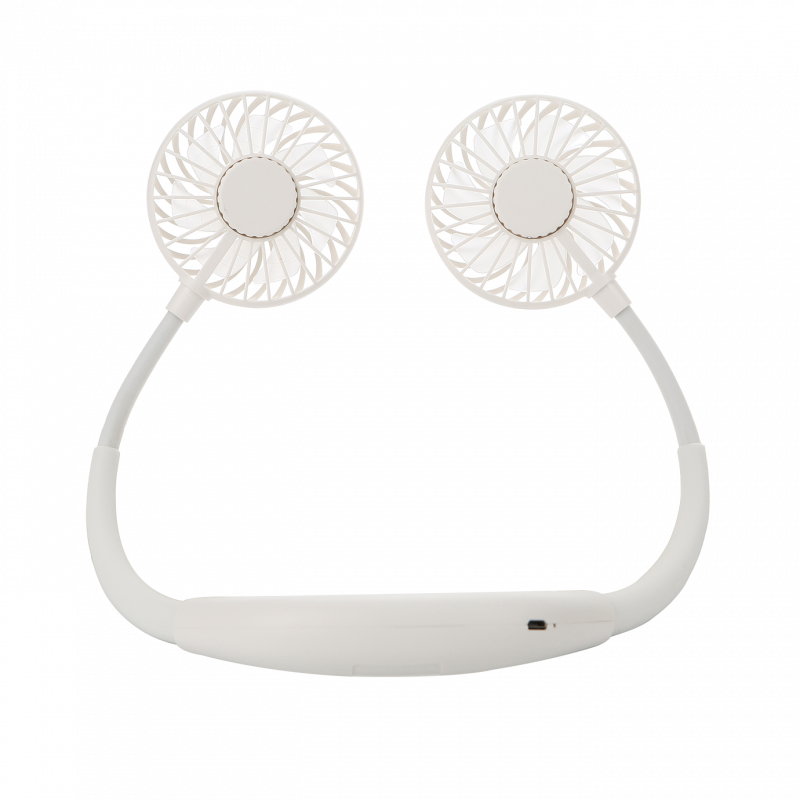 With the advanced hands-free neckband design, Nordace Hands-Free Portable Neck Fan is perfectly suitable for outdoor summer activities and sports during hot days. The adjustable 360˚ rotating dual fans provide airflow right where and when you need it. A must-have accessory for your outdoor adventures, Nordace Hands-Free Portable Neck Fan helps you relax while enjoying its quiet breeze all summer long.
Smart Features Overview
Seamless cooling experience.
WEARABLE & HANDS-FREE
The neckband design of this hands-free, portable neck fan can be adjusted according to your needs. With its sleek construction, it is comfortable to wear around your neck while enjoying your favorite outdoor activities such as walking in the park, running, hiking, biking, camping, gardening, or relaxing at the beach. Plus, the smart design fits any outfit.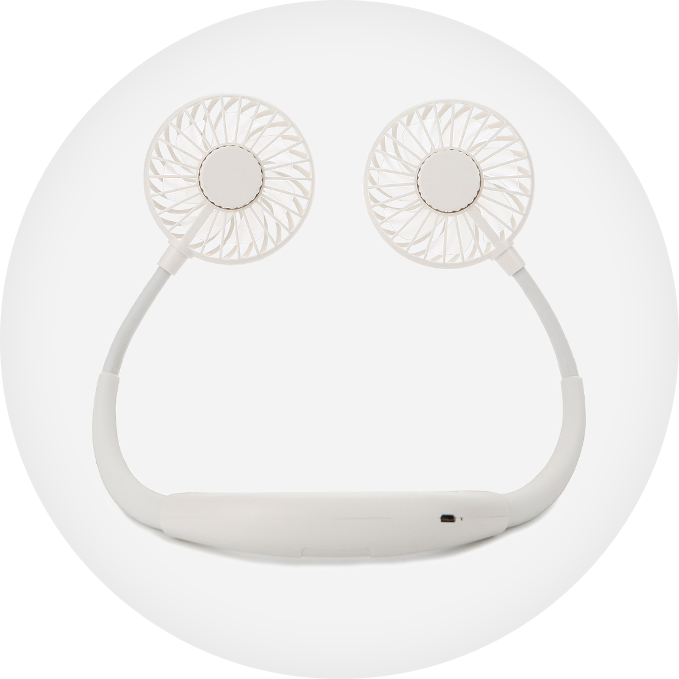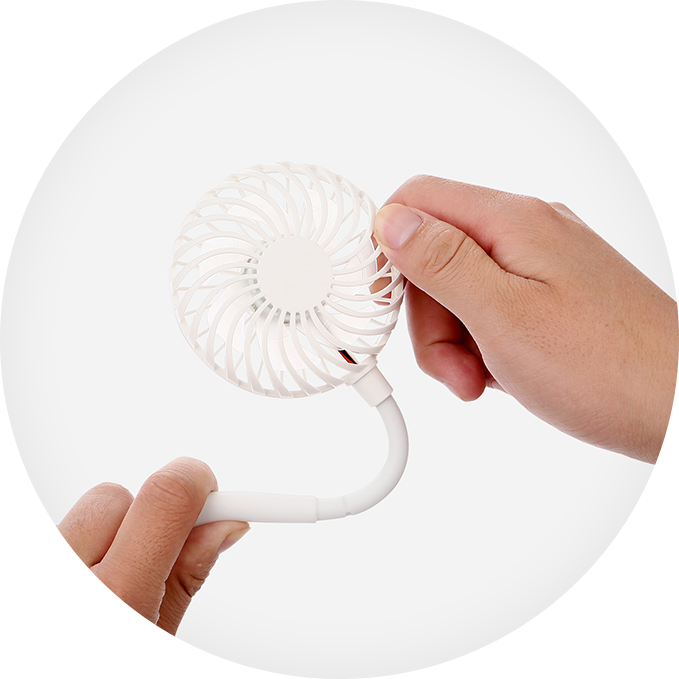 TWO 360˚ ROTATING HEADS
Nordace Hands-Free Portable Neck Fan has two 360˚ rotating heads to easily adjust the airflow wind direction to cover a bigger area and instantly cool your body. It makes it easy to beat the heat with its safe, ergonomic design that cools you down from all angles.
3 SPEED LEVELS
The innovative Nordace Fan Hands-Free Portable Neck Fan has three adjustable speed levels – low, medium, and high, so you can easily adjust the airflow volume and personalize your experience.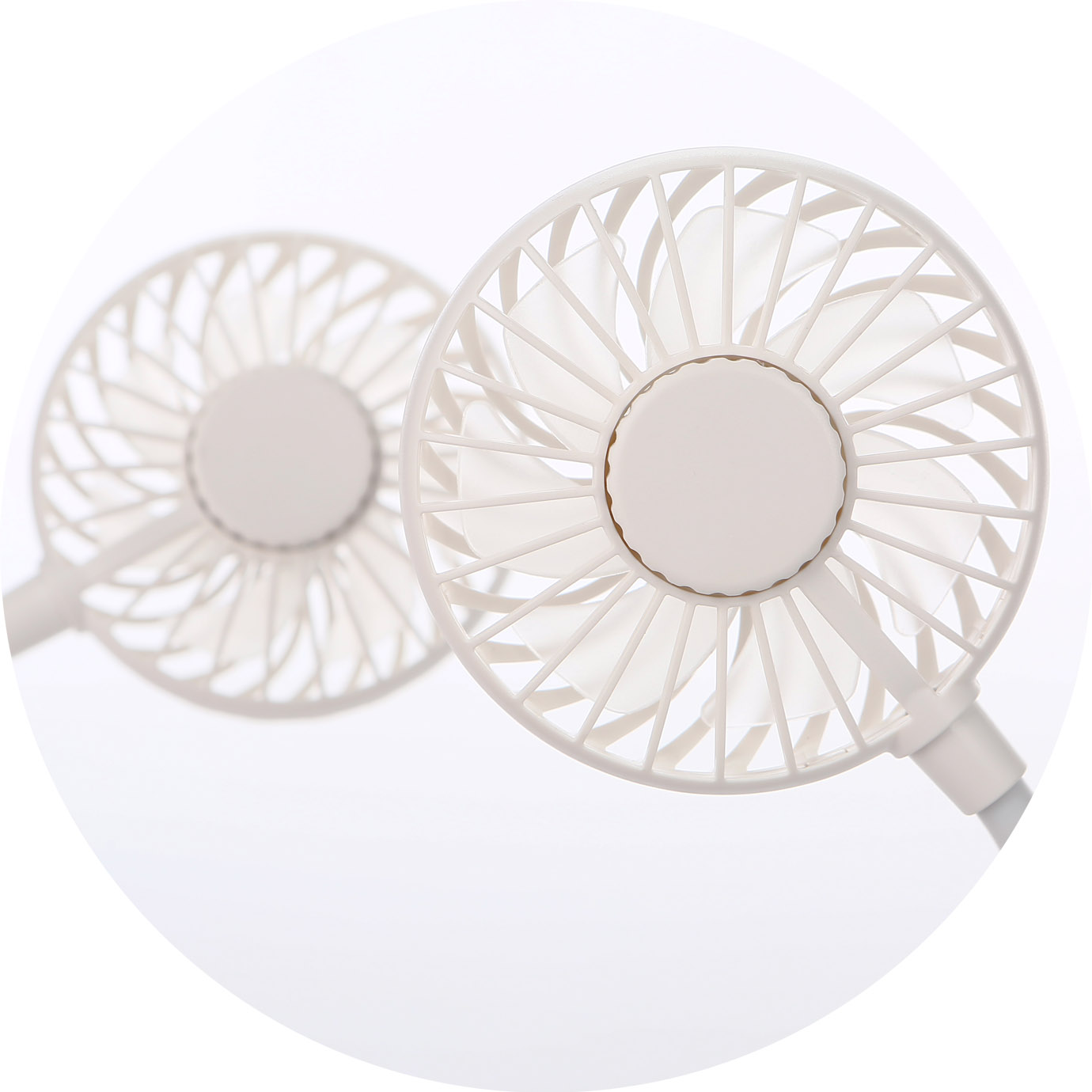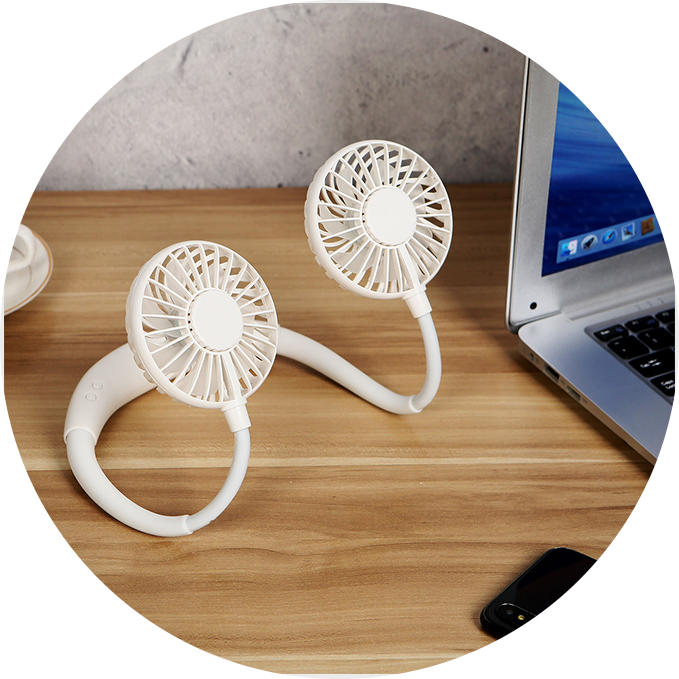 HOME & OFFICE FRIENDLY
It's hard to focus when the temperature is too high in the office, so place the fan on your desk and enjoy its breeze. Transform your working or studying space into an oasis of relaxation with Nordace Hands-Free Portable Neck Fan and enjoy your source of fresh air when you have tight deadlines to meet.
WHISPER-QUIET
Nordace Hands-Free Portable Neck Fan is silent even when running at the highest speed level, so you are guaranteed a calming, relaxing, and cool experience wherever you take it.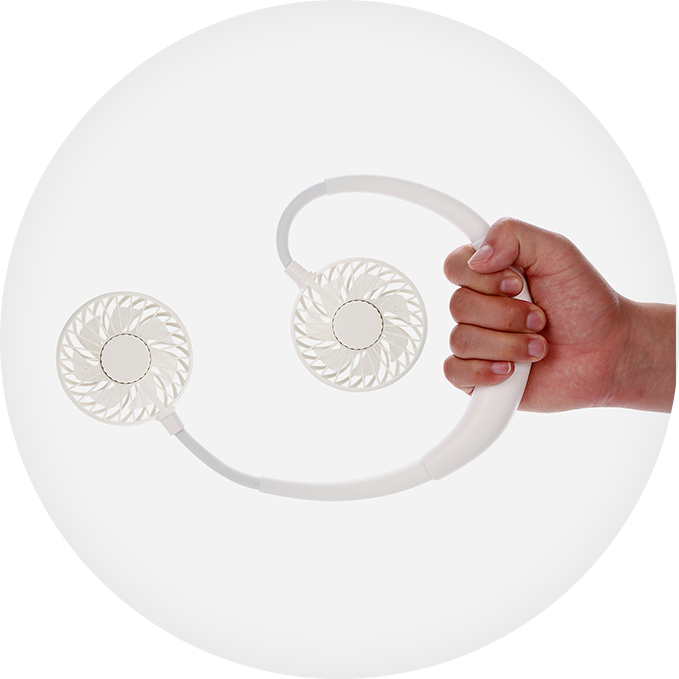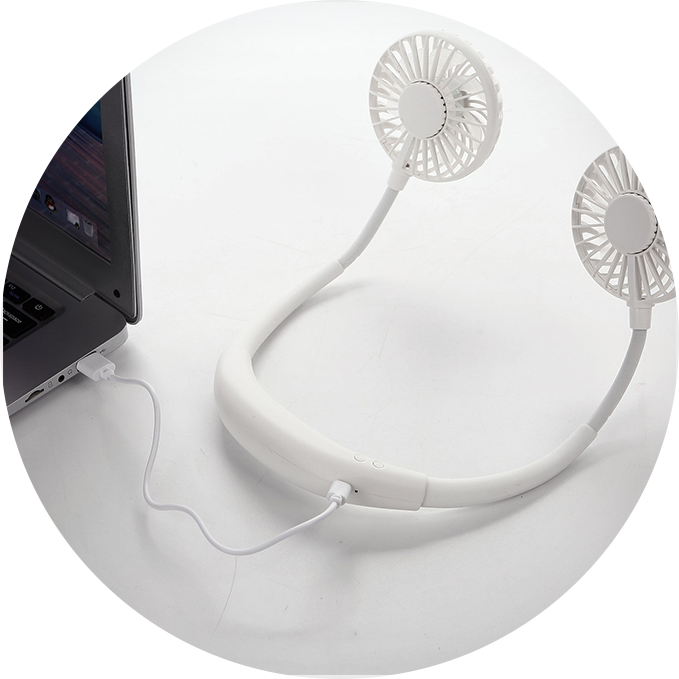 LONG-LASTING BATTERY
Nordace Hands-Free Portable Neck Fan features a built-in rechargeable, USB powered battery. You can enjoy between 2-4 hours of uninterrupted cooling experience.
COLOR CHANGING LED
Add a touch of color to your outfit when wearing the neck fan or choose a relaxing color when using the device at night to create a calming atmosphere.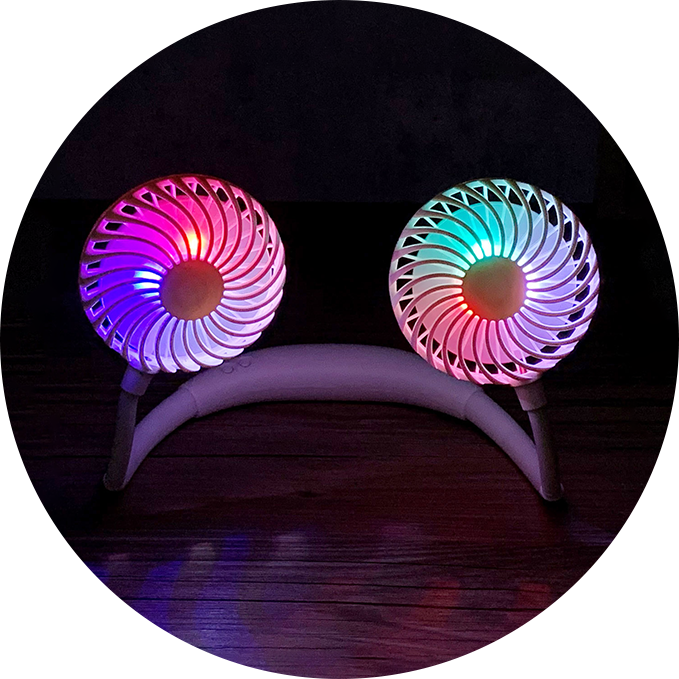 CAUTION
Before use, we recommend tying up your hair to avoid getting it trapped in the fan.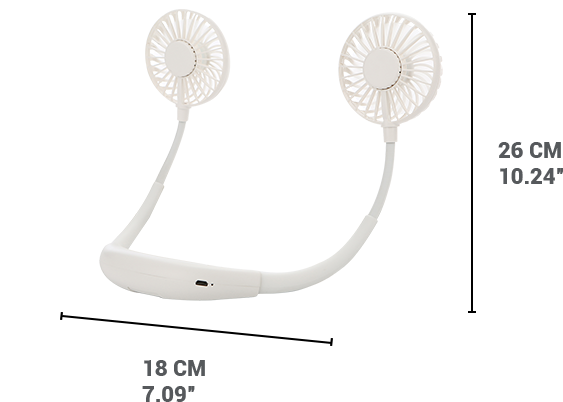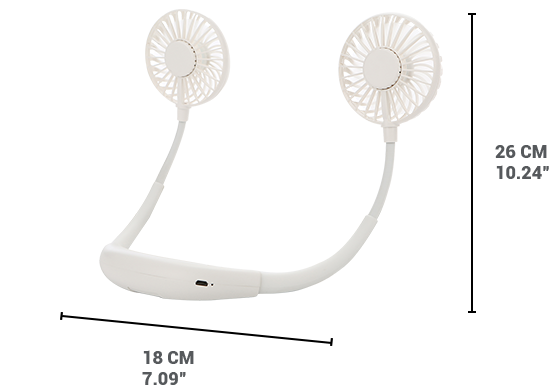 Weight

180 G  / 0.4 LBS

No. of wind speed

3

Battery Capacity

2000 mAh

Duration

2-4 hours

Charge Input

5V1A Micro USB