NORDACE
HINZ
The Ultimate Tote Bag for Everyday Use
NORDACE
HINZ
The Ultimate Tote Bag for EverydayUse and Travel
NORDACE
HINZ
The Ultimate Tote Bag for EverydayUse and Travel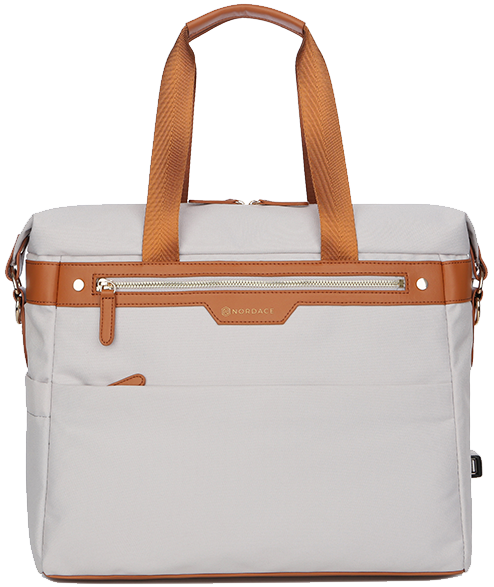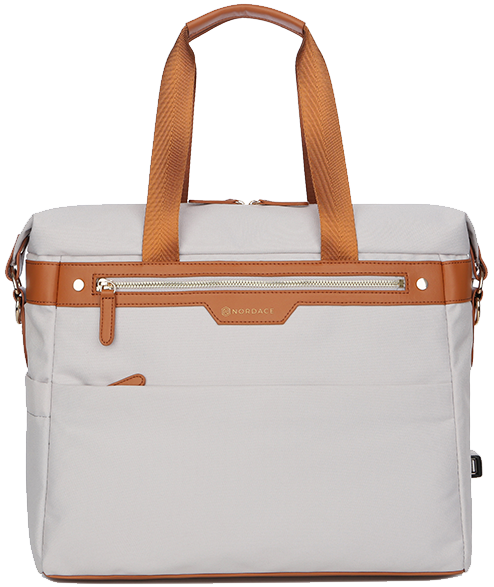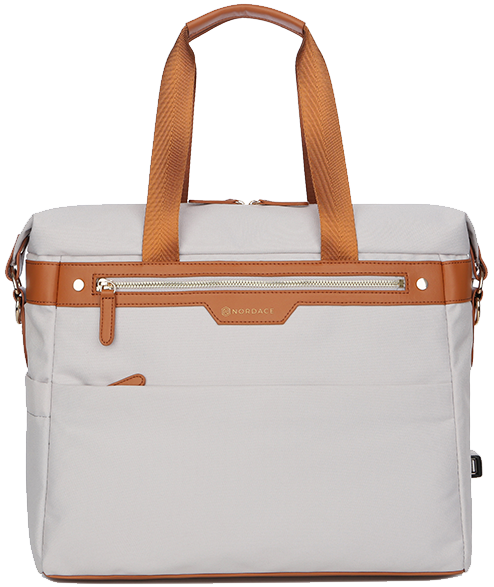 Nordace HINZ is the ultimate tote bag designed for active people always on the go. When you have a full day ahead of you, you need a fashionable bag to take it with you at the office, at a business lunch, at the gym and in between. Stylish, lightweight and versatile, Nordace HINZ can accommodate everything you need from day to night. It is crafted from the highest quality materials and comes with multiple innovative features to make your life easier and your travel experiences more pleasant.

Practical Classic Design
Nordace HINZ is defined by a classic design and straight lines that make it suitable for any outfit, whether you take it to the office or on a trip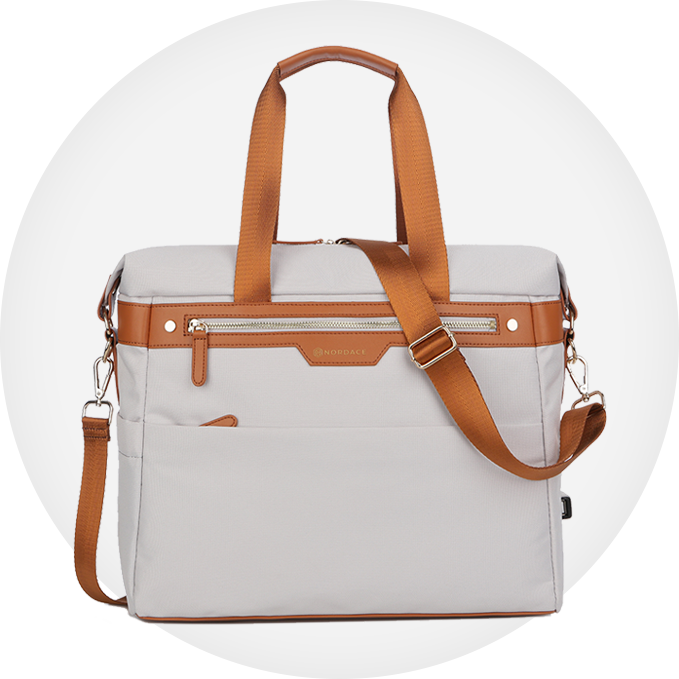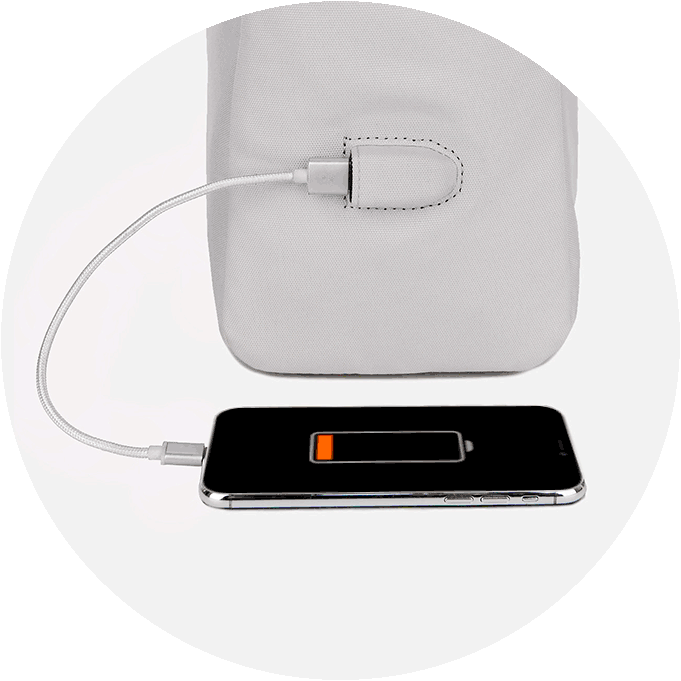 USB Charging Port
No matter where the day takes you, with Nordace HINZ's integrated USB charging port you can charge your devices while on the go

Hidden Pocket
To ensure your valuables remain safe throughout the day or during your trips, use the hidden pocket to store your wallet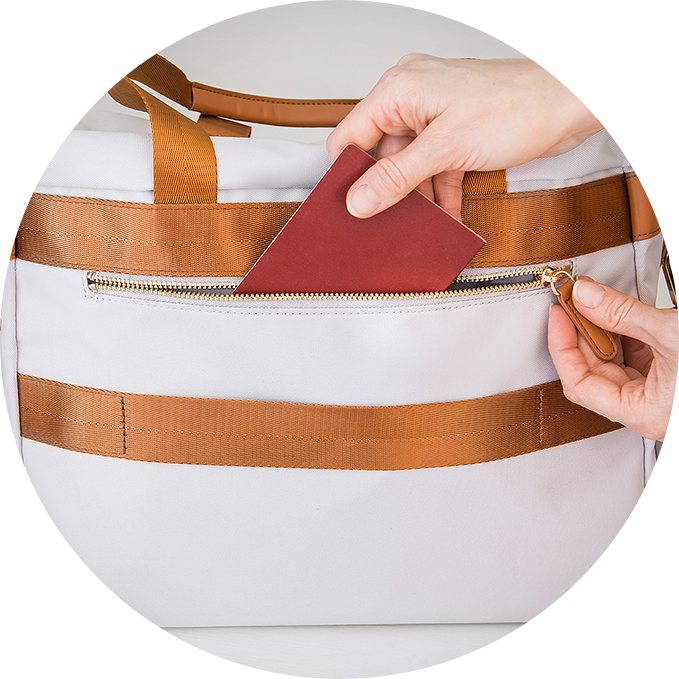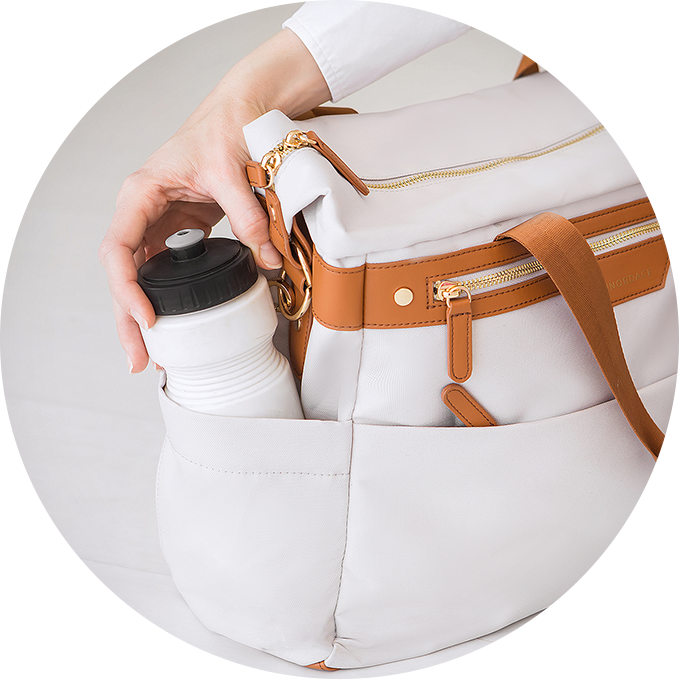 Elastic Water Bottle Pocket
You will always have at hand your bottle of water in the elastic pocket that will also keep it from falling even when the tote bag is turned upside down

Luggage Strap
The convenient luggage strap in the back easily slides over the handle of your trolley making navigation through a busy airport a breeze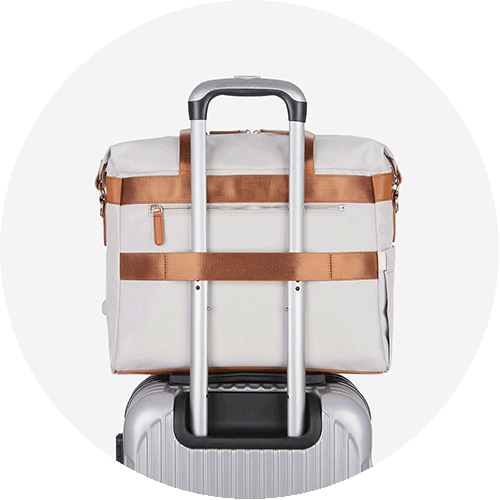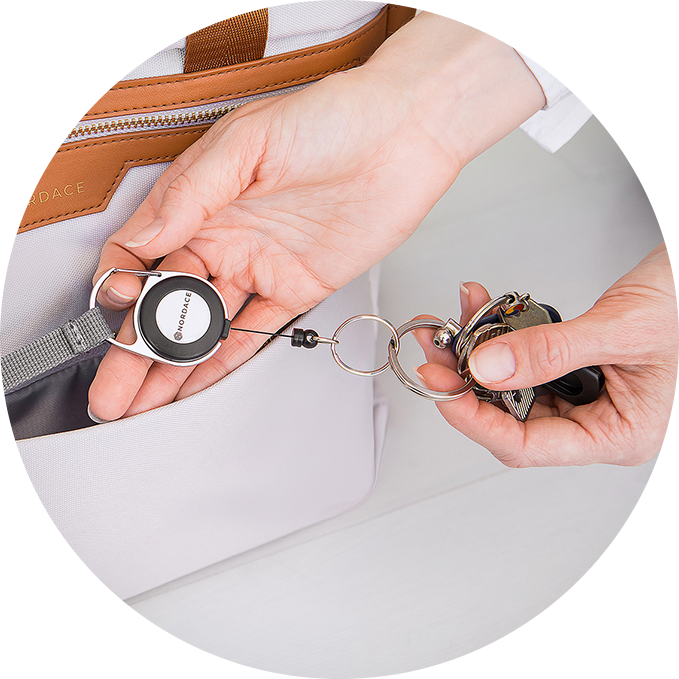 Retractable Key Leash
No more lost keys. This retractable key leash seamlessly keeps your car and home keys within reach

15.6" Laptop & Tablet Compartments
This feature makes this tote bag the perfect choice for commuters and business travelers. Your 15.6" laptop and your tablet will perfectly fit their dedicated compartments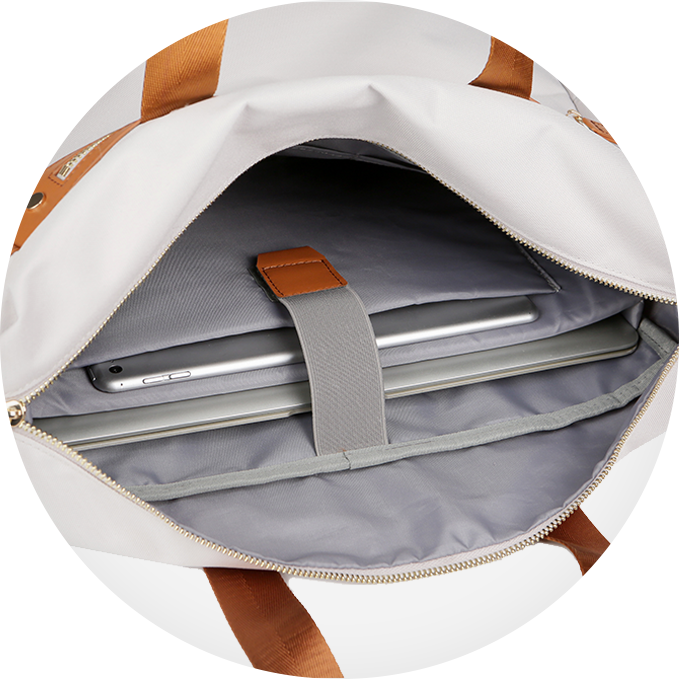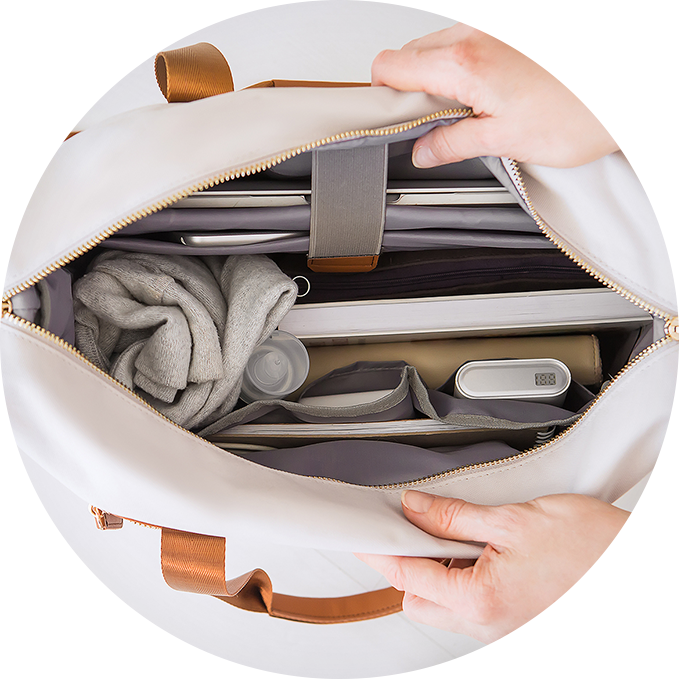 Multiple Interior Pockets
The Nordace HINZ tote bag was designed with your needs in mind. It comes with multiple interior pockets so you can easily organize and access all of your things packed for a day or a trip

Pen Loop
Everything has its own spot in Nordace HINZ, even the pens, so you won't lose them again in the corners of your bag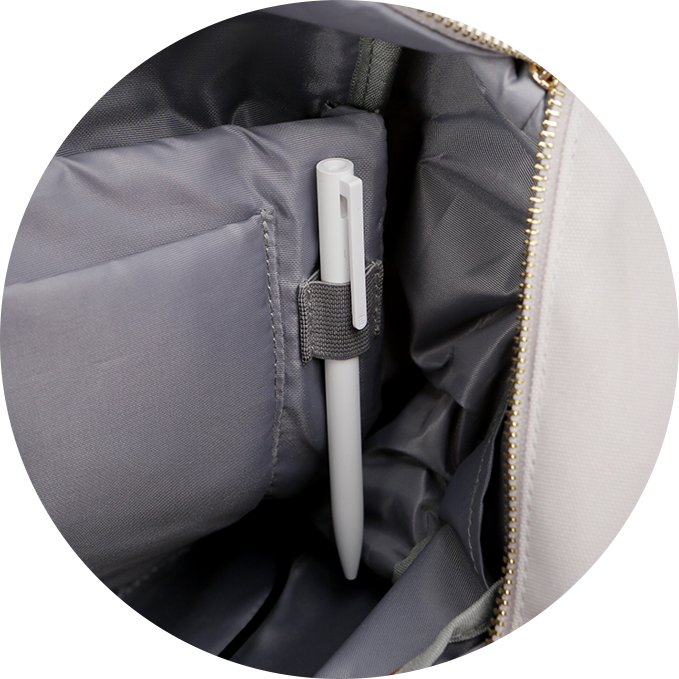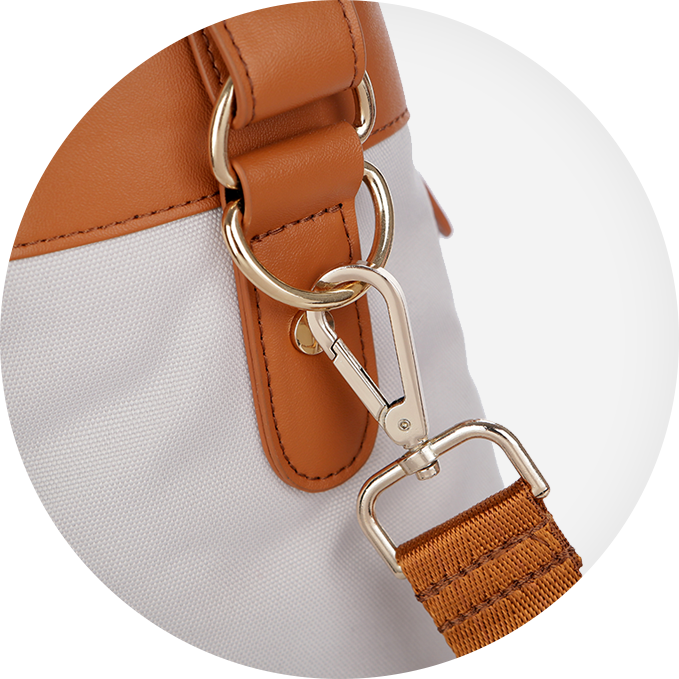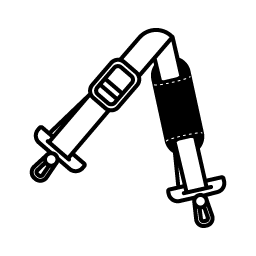 Adjustable & Removable Shoulder Strap
You can carry the Nordace HINZ tote bag as you like, by hand or crossbody style. The shoulder strap is adjustable and detachable, so it will easily be removed when you don't need it.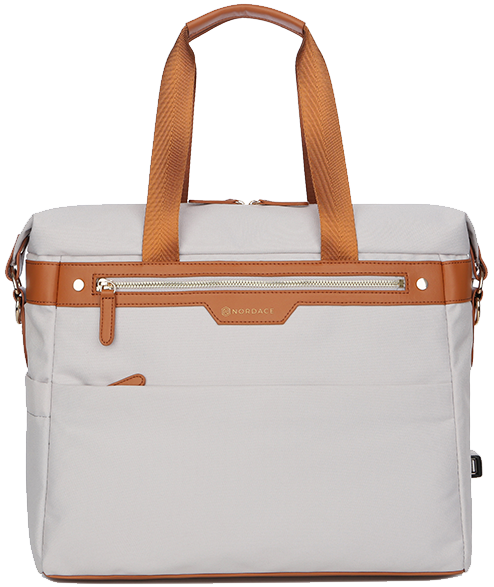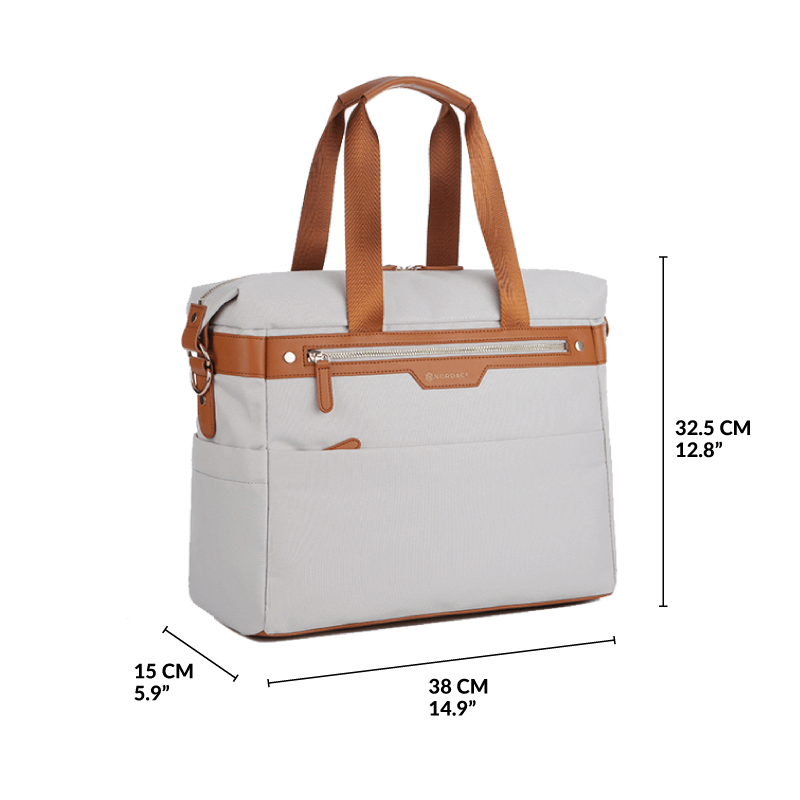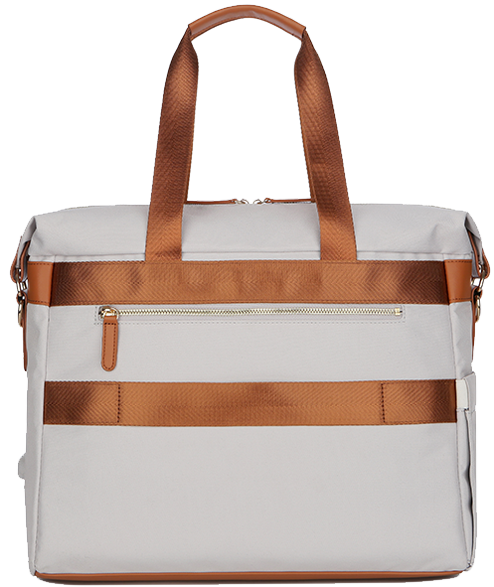 Made With Polyester & Micro-Fiber Vegan Leather

Weighs Only 0.95 kg (2.09 lb)

Laptop Compartment Fits 27 x 35 cm
(10.63" x 13.78")


Keep Water Out With Water-Resistant Fabric

Water Bottle Pocket (1500 ml)

Fits In Overhead Bin & Under The Seat

External USB Port (No Power Bank)

15L Volume