NORDACE
Pollina Vegan Mini Backpack
Wear it with whatever. Take it wherever.
NORDACE
Pollina Vegan Mini Backpack
Wear it with whatever. Take it wherever.
NORDACE
Pollina Vegan Mini Backpack
Wear it with whatever. Take it wherever.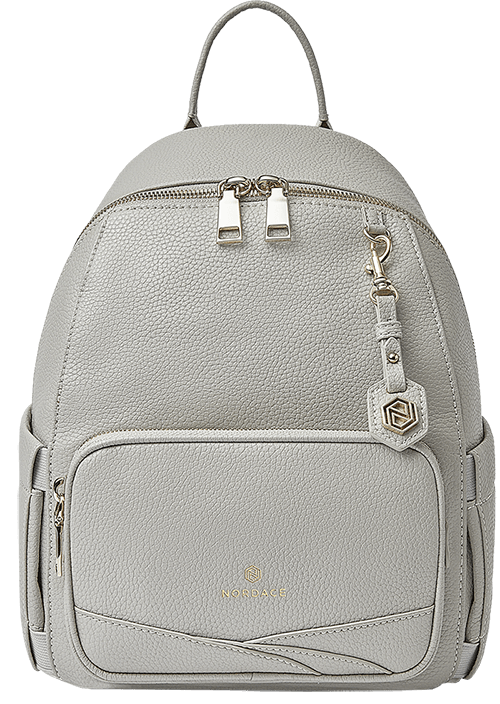 Tiny but mighty, the Nordace Pollina Vegan Mini Backpack is here to accompany you in your everyday adventures. You have plenty of space for your essentials. Modern, versatile and fashionable. These are the three words that perfectly define this mini backpack. And don't let the size fool you – it's spacious enough to fit all your most important belongings. With a special tablet pocket and a well-organized interior, you will have access to everything you need in seconds.

Stay Hydrated on the Go
We added a dedicated water bottle pocket so you can get your daily dose of H2O on the go. No hassle, no effort, just take out the bottle whenever you need it.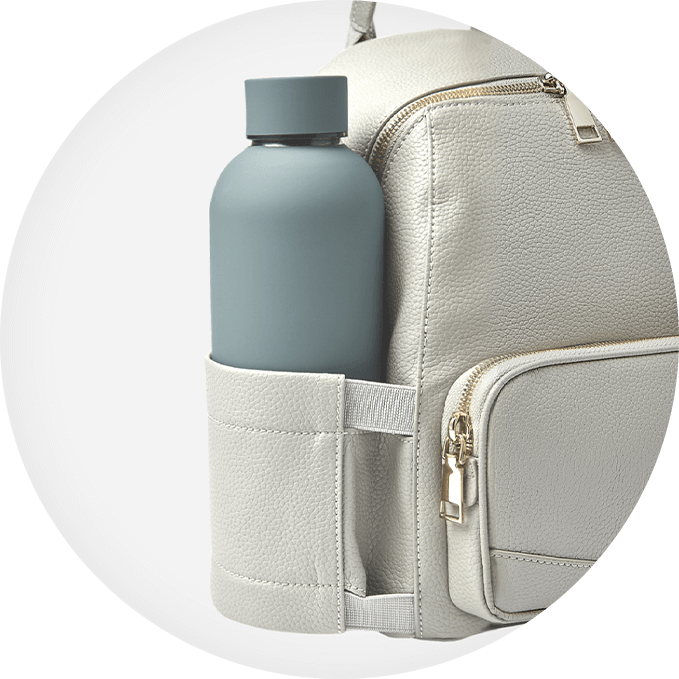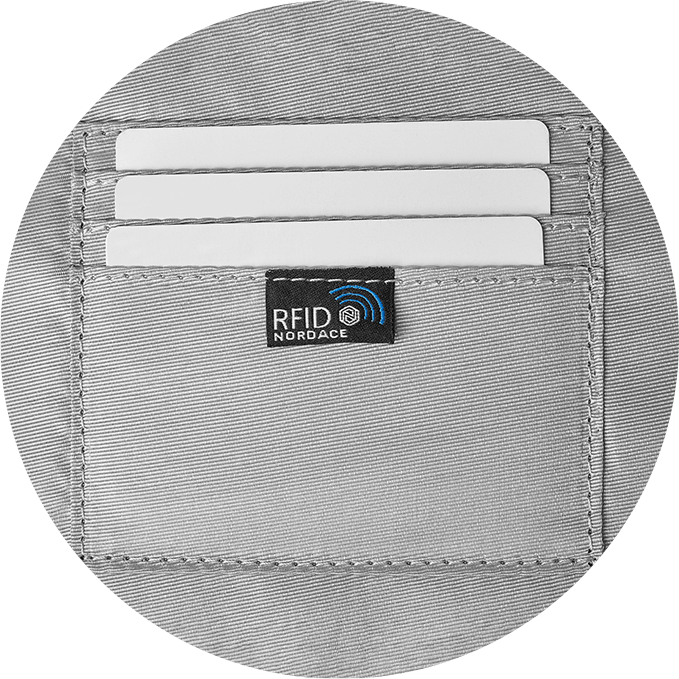 Keep Your Cards in One Place
In case your wallet gets too bulky, you can always use the dedicated card slots. Easy to reach and organize, they're perfect for all of your cards.

Stay Connected no Matter Where You Go
Stay up to date on newsfeeds, Insta posts and emails on the go so you can be online no matter where you're headed. We've added a roomy tablet compartment that perfectly compliments the backpack's design.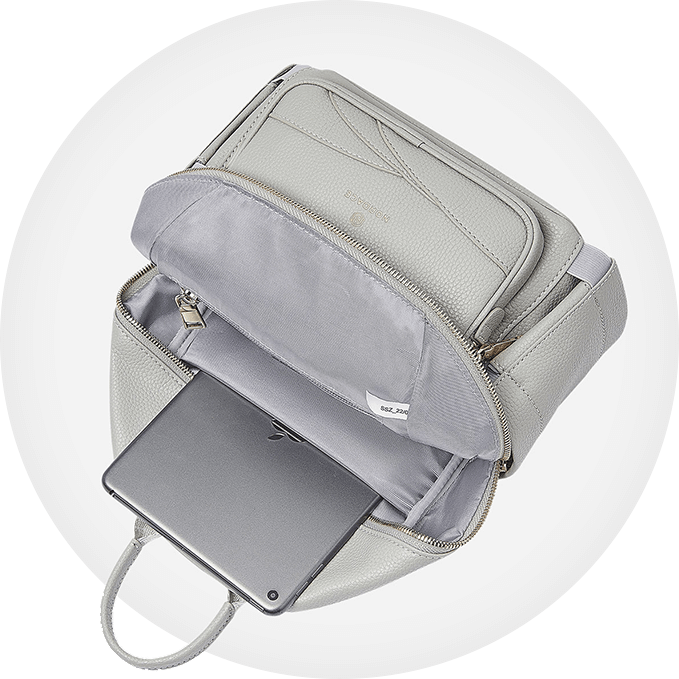 Safeguard Your Belongings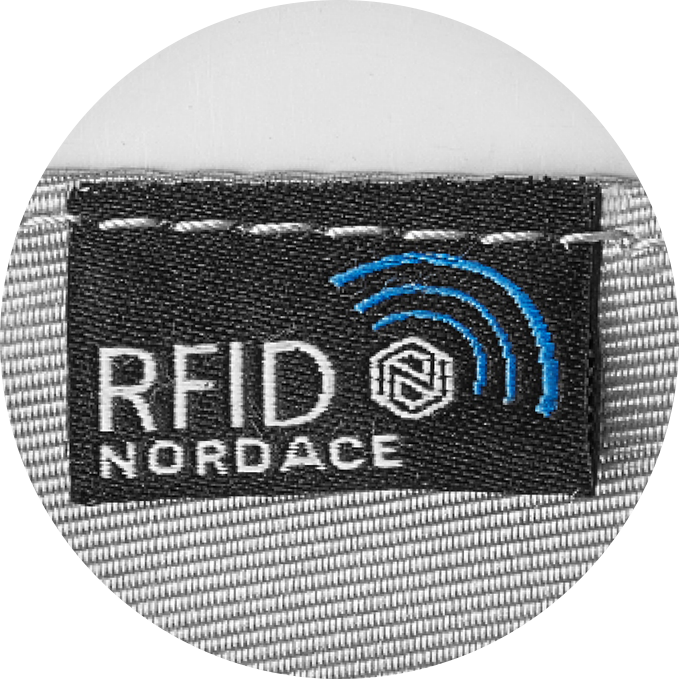 Keep Digital Thieves Away
We crafted this mini backpack with your safety in mind. That's why it's lined with RFID-blocking material that will keep digital thieves at bay.
Designed to Make Your Life Easier

Never Lose Your Keys
Thanks to the retractable key leash, you have easy access to your keys. It saves you both time and the headache of having to rummage for ages through your backpack.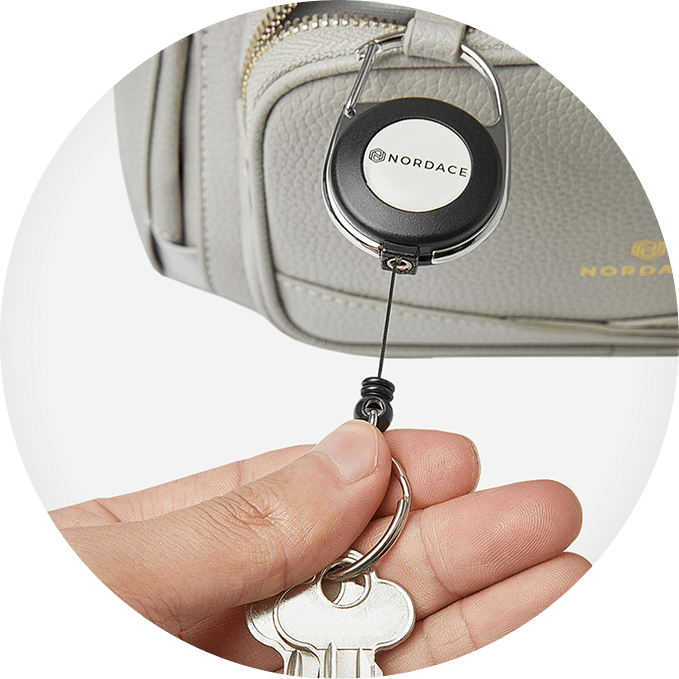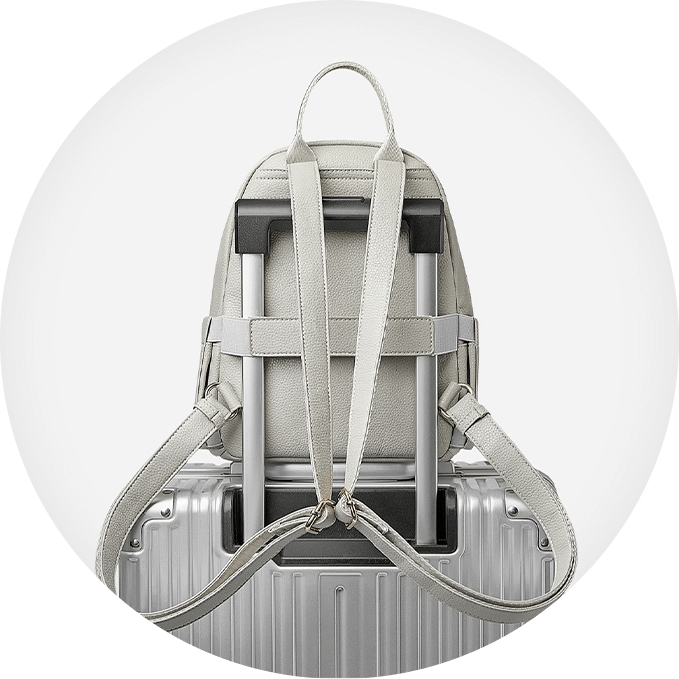 Travel Light
We know how stressful traveling can be. That's why we wanted to make your life easier and add a luggage strap to this mini backpack. Just wrap it over your luggage handle and go on about your business.
Made for Ultimate Comfort

Comfort Comes First
Because we know how important comfort is, especially when you're traveling, we made sure to give this mini backpack adjustable straps. Loosen or tighten them until you get the perfect snug fit.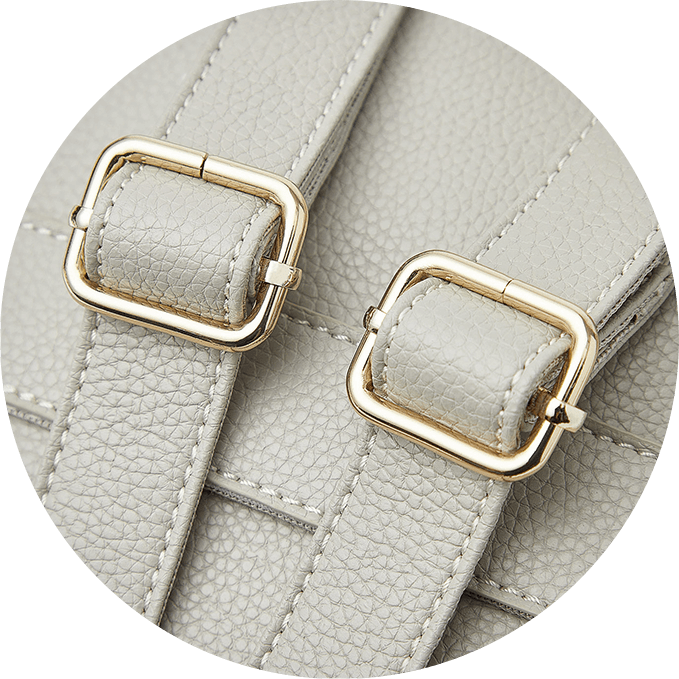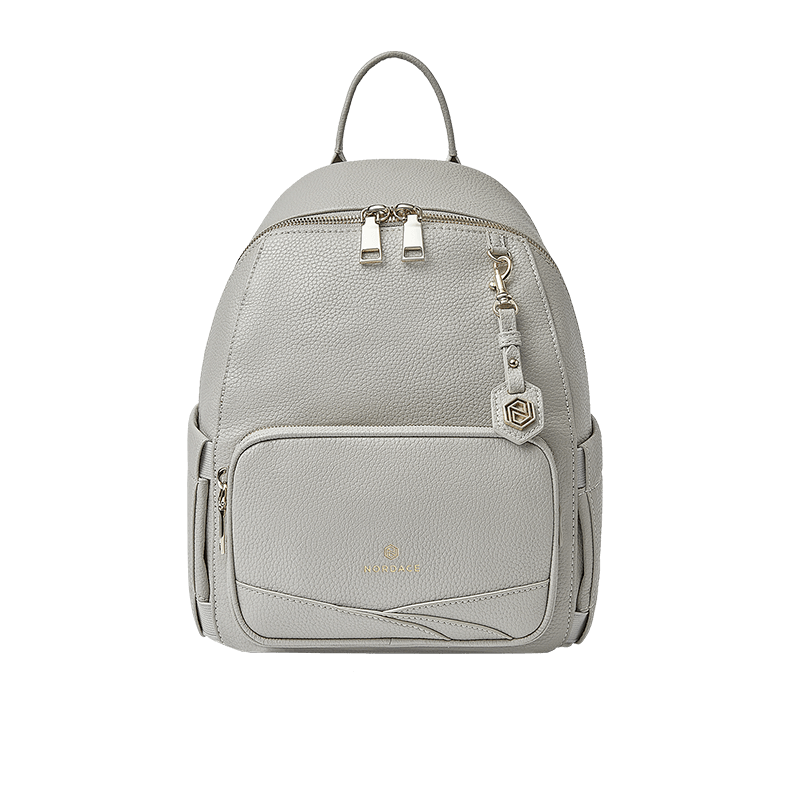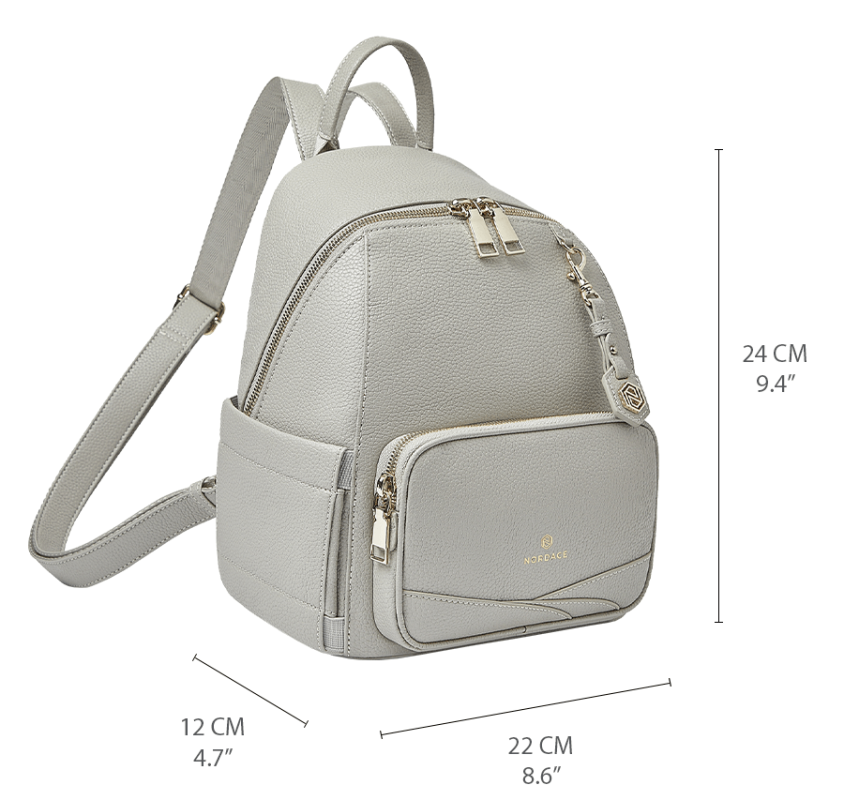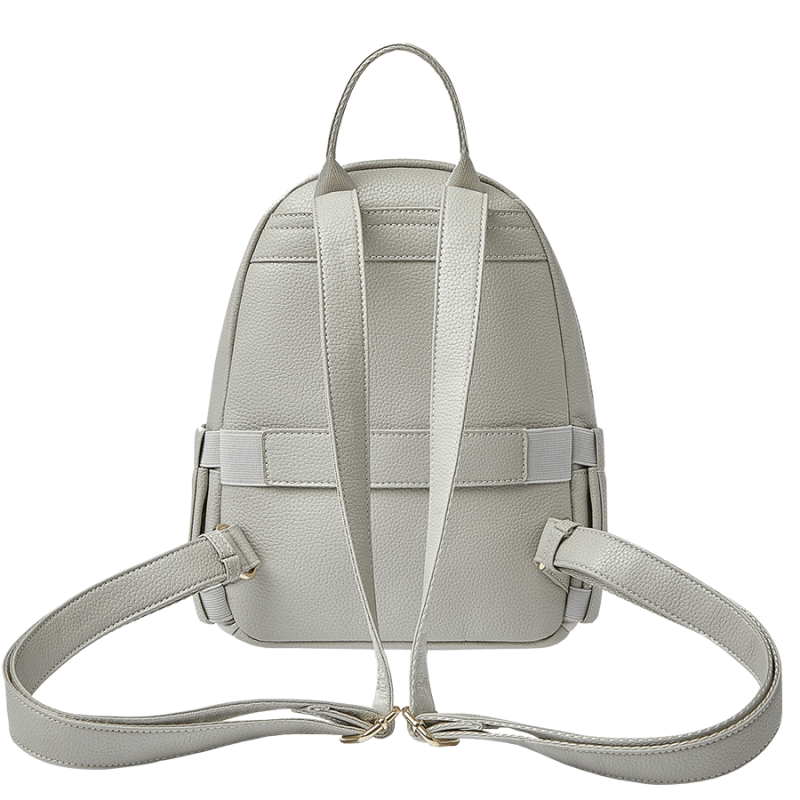 Made with vegan leather

Weight only 0.49 KG (1.1 LBS)

Tablet sleeve

Water bottle pocket (500 ML)

Fits in overhead bin & under the seat