NORDACE
TSA LOCK
Protect your belongings
when on-the-go.
NORDACE
TSA LOCK
Protect your belongings
when on-the-go.
NORDACE
TSA LOCK
Protect your belongings
when on-the-go.

Nordace TSA Lock is a TSA approved airport security-friendly lock designed to secure your baggage when traveling and streamline the airport luggage screening.
Only TSA authorities can unlock it with their master key to inspect your belongings and then relock it without the risk of damage.
It is a must-have for anyone traveling in the USA as TSA requires screening for all luggage going through commercial US airports.
Smart Features Overview
Designed for your peace of mind.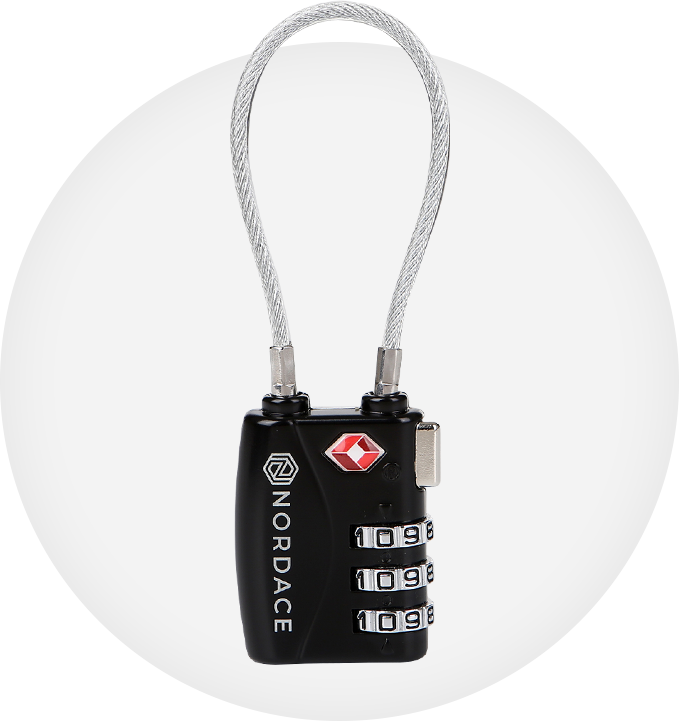 TSA APPROVED
The Nordace TSA Lock prevents luggage from unwanted intruders and accidentally opening but remains easily accessible for the TSA Officers that may need to check your belongings. They can unlock it without having to break the lock by using their universal master key and then relock it, so both the luggage and the lock remain in pristine condition.
DURABLE DESIGN
The Nordace TSA Lock boasts a safe and sturdy construction to protect your belongings. It is made of durable zinc alloy that can withstand shocks and force from baggage thieves.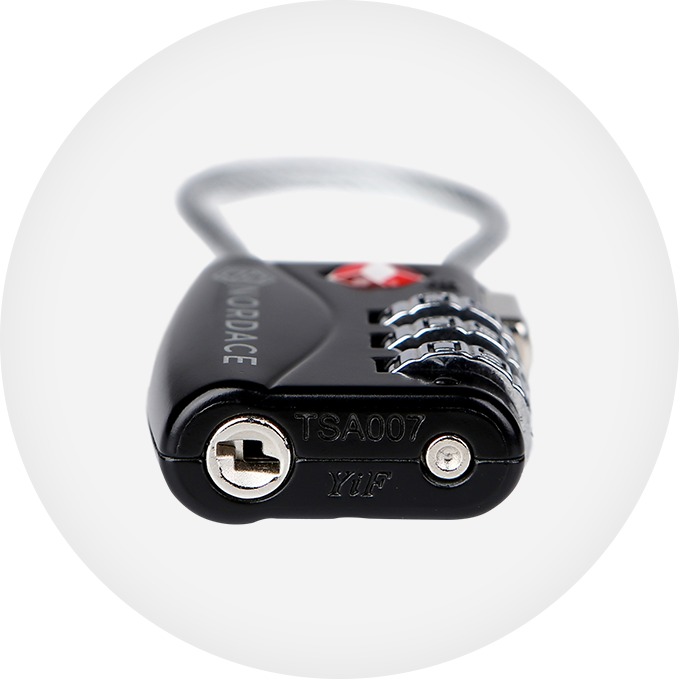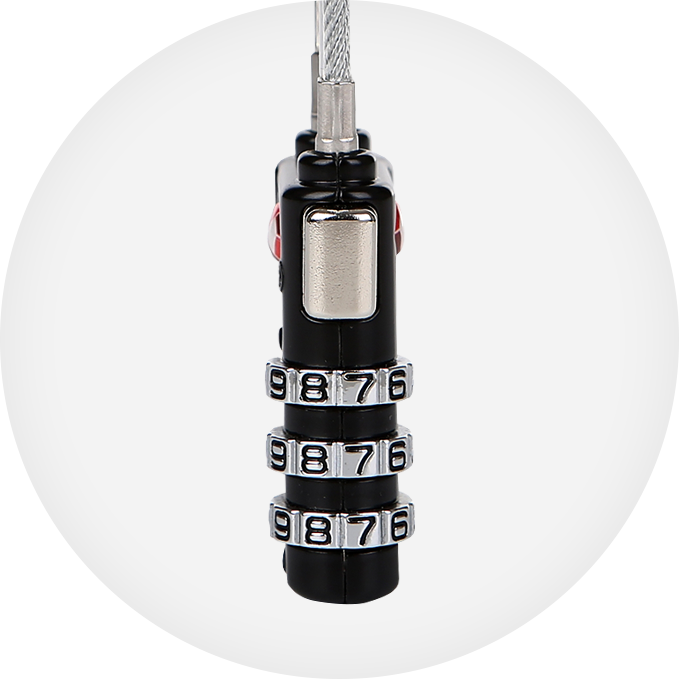 THREE DIGIT LOCK COMBINATION
The Nordace TSA Lock is easy to use with a three-digit code. The lock is resettable and works with thousands of personalized combinations for maximum protection. Unlock it by aligning the three-digit code.
FLEXIBLE STAINLESS-STEEL CABLE
The lock features a stainless-steel cable that is flexible, durable, and cut resistant. It threads to almost any suitcase, luggage, or backpack zipper.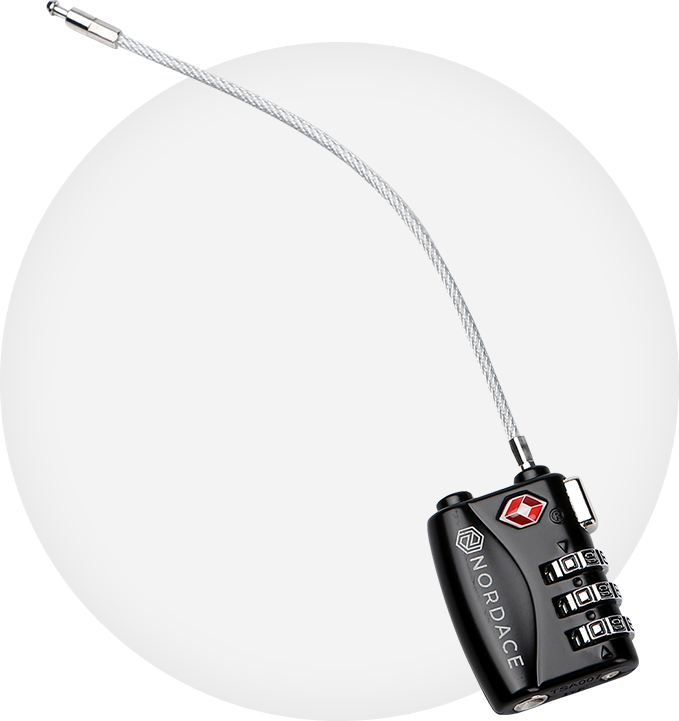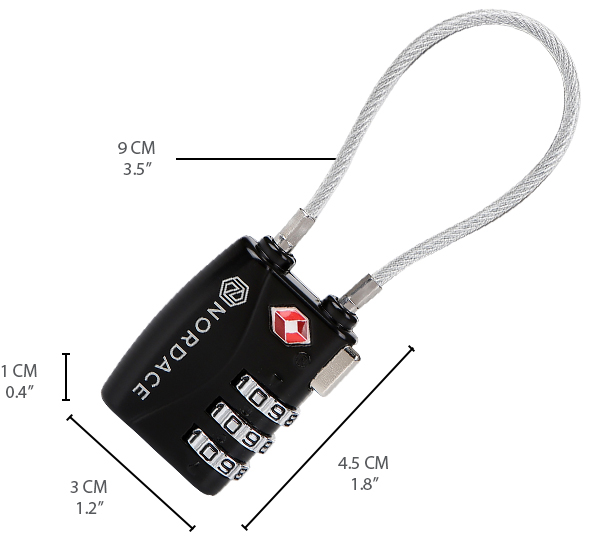 MATERIAL

Zinc Alloy

Weight

60g

Cable Length

9cm
Nordace TSA Lock Instructions
This is how to set your own dial combination: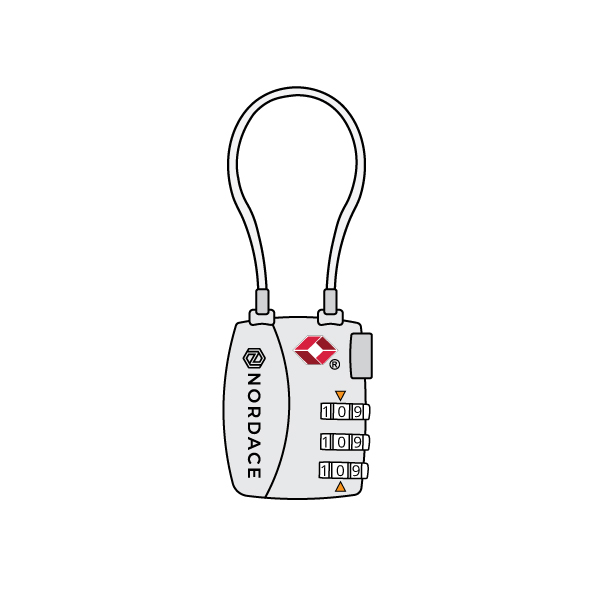 1
Set code to 0-0-0.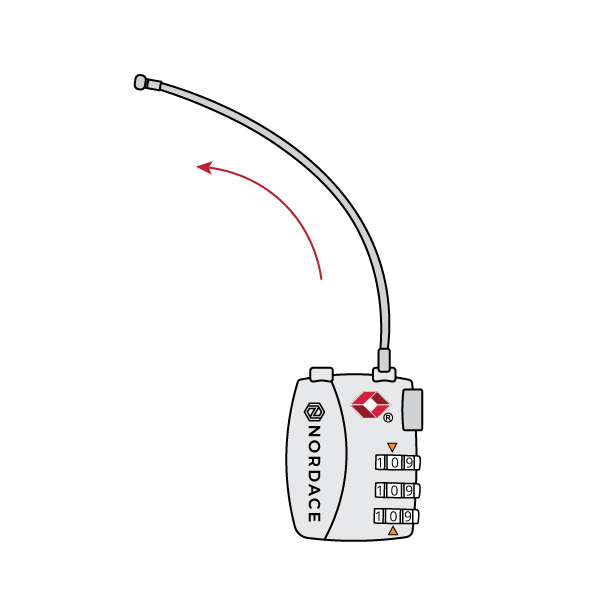 2
Pull the cable up from the lock.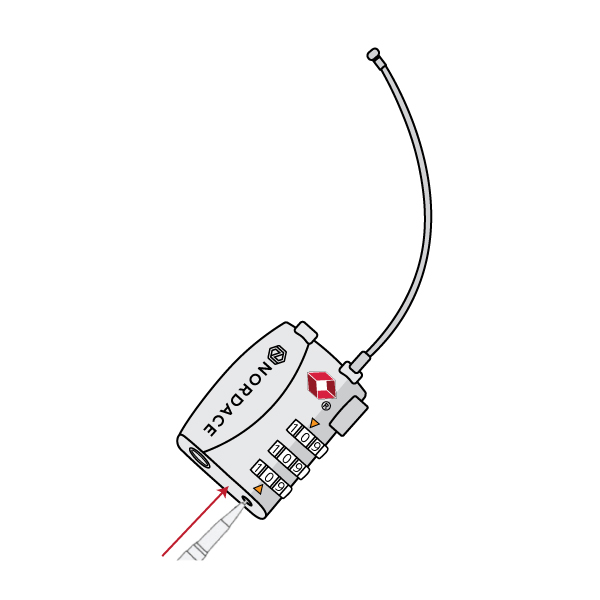 3
With a ballpoint pen, press and hold the reset button.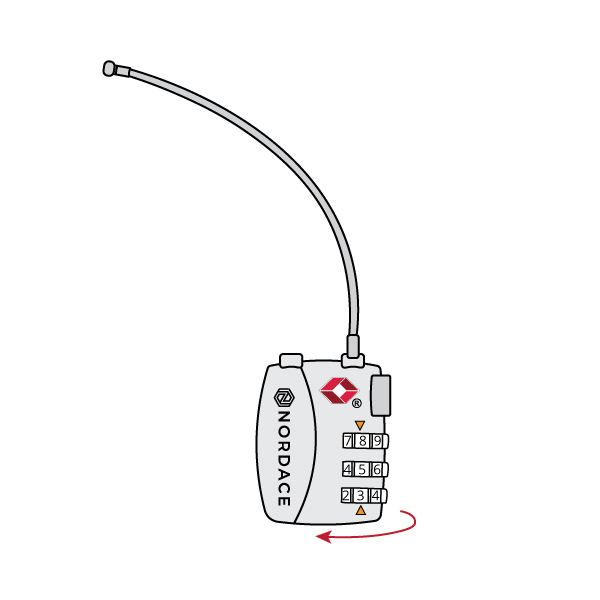 4
Set your own code.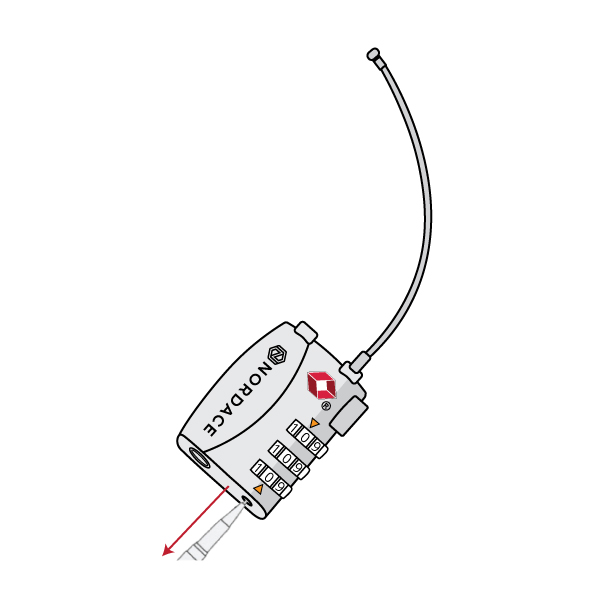 5
Release the button.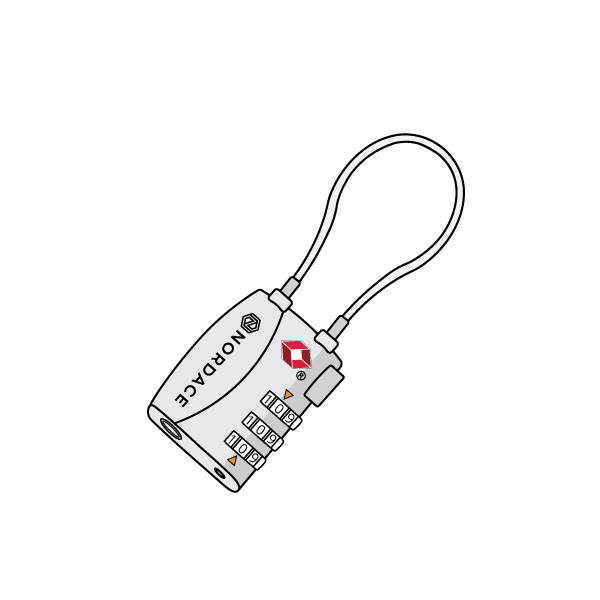 6
Secure the cable into the lock. Your code is now set.