Whether you're an office-goer, a weekend wanderer, or a gym enthusiast, this bundle brings versatility and style to every scenario. The Siena Weekender Combo keeps you perfectly prepared for any journey ahead though smart organization, ample storage, and a sleek design.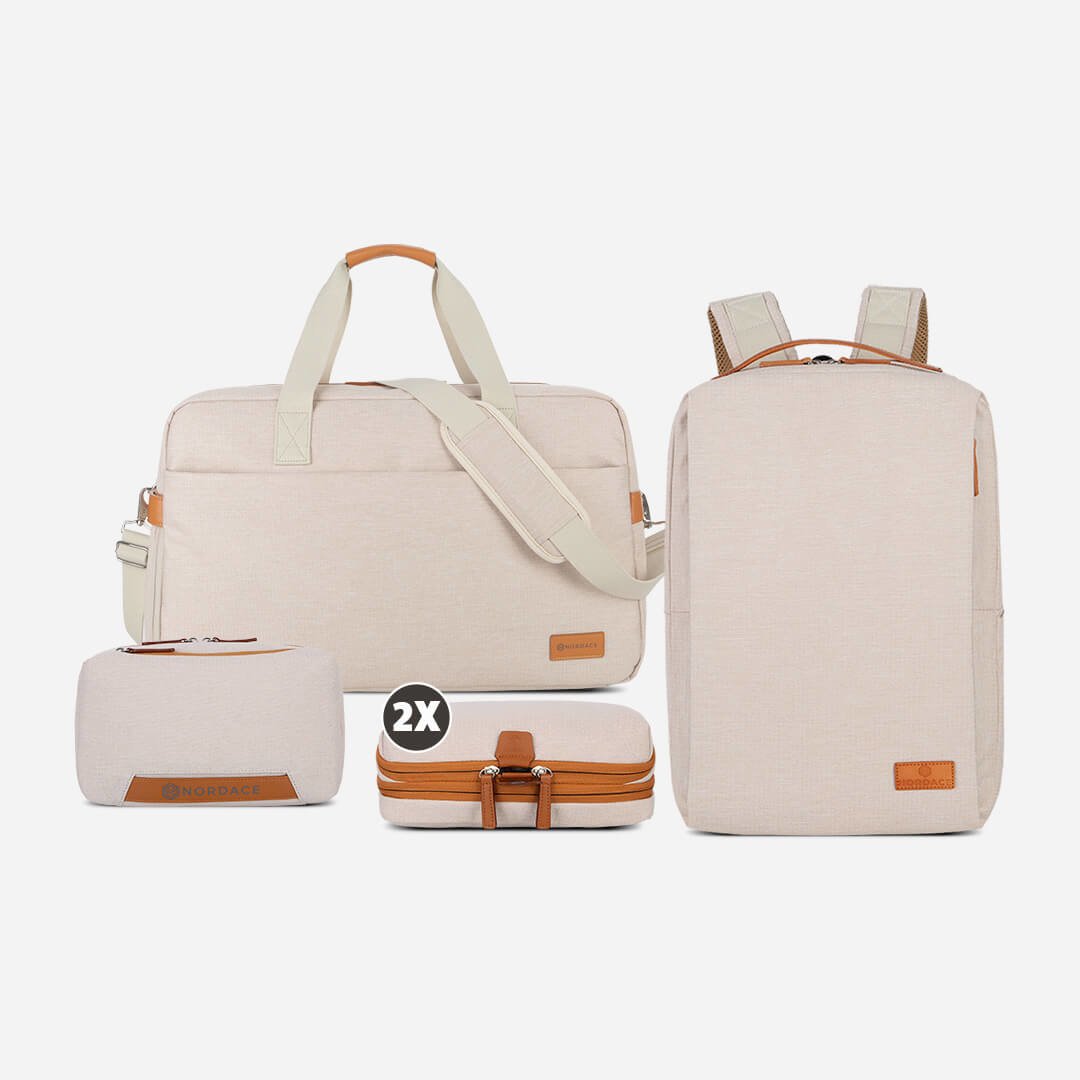 Why buy separately when bundling is basically a sale you didn't know you needed?

Save Money
Top-tier quality at bundle prices? It's not a deal; it's a steal! Dive into the luxury of Siena without diving deep into your pockets.

Superior Organization
From shoes to your laptop, every item has its own spot. Designed for quick access and tidy compartments, packing becomes less "uh-oh" and more "let's roll!".

Versatility
Dashing off to a last-minute weekend trip or just hitting the gym? Either way, you're always prepped and primed.

Consistent Style
Every piece, perfectly curated, ensures that wherever you are, you radiate a confident, cohesive, and oh-so-chic vibe.
Mix and Match
Each element of the Siena Weekender Combo is available in a variety of colors. Choose your favorite combinations to create a set that's unmistakably you.