Women's Backpacks
Whether you need a chic backpack to elevate your office outfit or a weekend travel backpack for your outdoor adventures, here you'll find the best woman backpack to meet your needs. These will allow you to carry your stuff effortlessly, all while matching everything in your wardrobe. The best travel backpack for women should balance function and aesthetics, and this is exactly what the Nordace backpacks do. Whether you're looking for a small backpack or a larger one, you'll surely find the best to match your lifestyle. ... Read More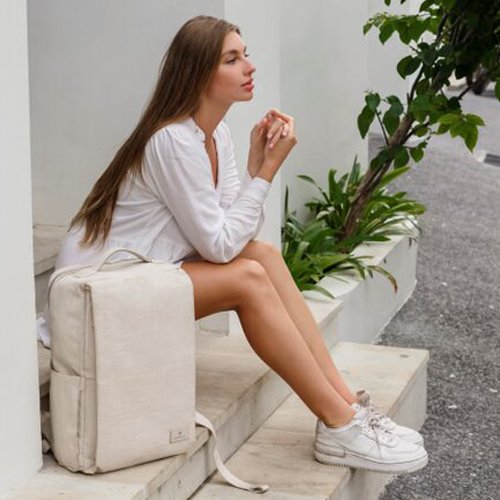 Why Nordace Women's Backpacks?

Can Fit More Than You Think
Keep essentials within easy reach in quick-access pockets and fit more than you can imagine in these roomy backpacks.

Easy Access
Equipped with fast-access pockets, they allow you to keep your phone, make-up, camera, keys, or a bottle of water at hand for maximum convenience.

Perfect for Laptop
Perfect companions for a work trip, these backpacks feature dedicated padded compartments to ensure the safety of your device on the go.

Anti-theft Features 
With hidden pockets, RFID-blocking slots, and anti-theft design, they keep pickpockets and scammers at bay for your safety and peace of mind.
Discover the Nordace Women's Backpacks available in all styles and colors. For work, travel, and life on the move. Treat yourself to a new backpack today!