NORDACE
Siena Pro Crossbody Bag
A versatile everyday bag for quick access to essentials.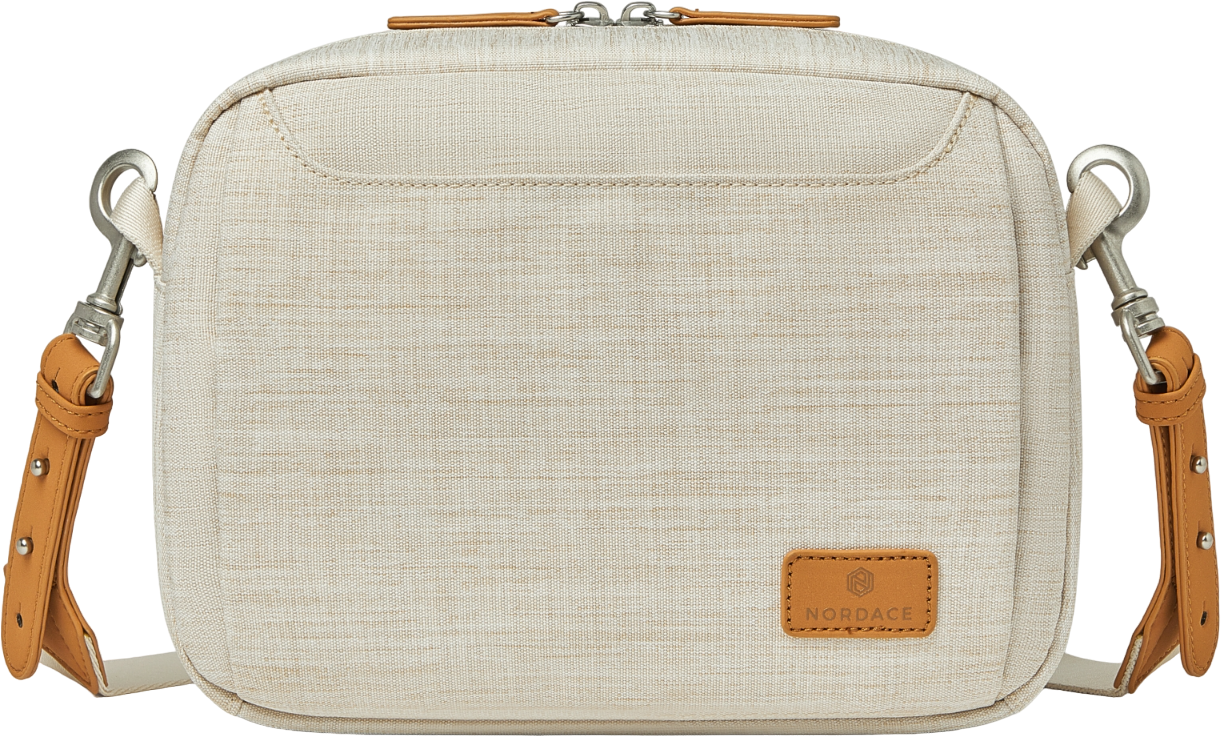 It may look small, but Nordace Siena Pro Crossbody Bag can carry everything you need for your day. By combining functionality with compactness and a modern design, it fits perfectly into any outfit and occasion. Designed from durable, water-resistant material, it is prepared to accompany you on a lifetime of adventures. It is an absolute must-have for commuting, traveling, and sightseeing days. Nordace Siena Pro Crossbody Bag will elevate the way you carry your daily gear.

Space For Everything
Nordace Siena Pro Crossbody Bag has enough space for everyday essentials and even more. If you love extra pockets for keeping your stuff organized all day long, this is the bag for you.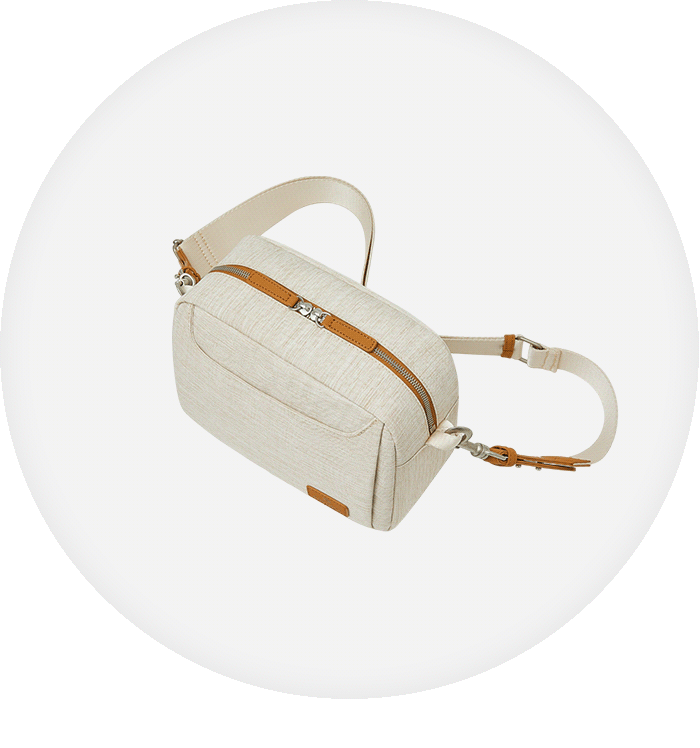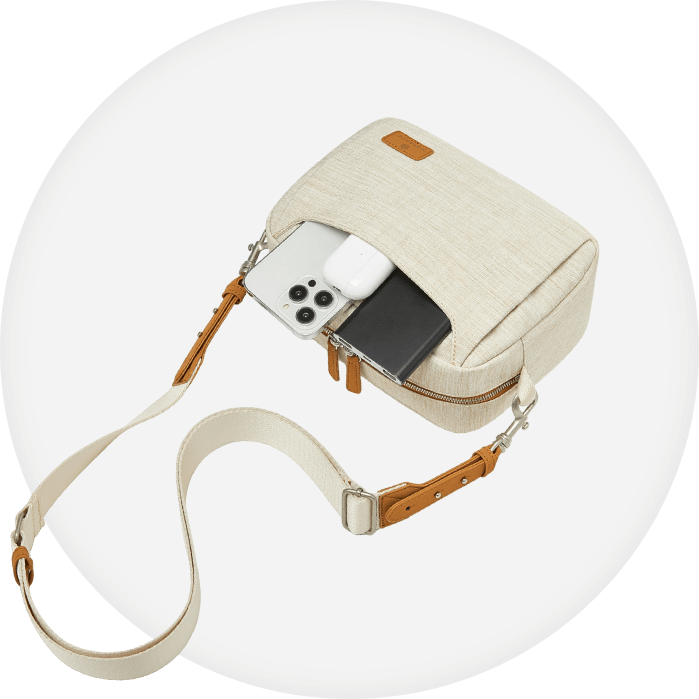 Access In A Flash
Don't waste your precious time looking for the most used items. Keep them in your favorite place – the quick access pocket.

Keep Your Sunnies Snug
Show your sunglasses some love by keeping them safe, free from dust, and easily accessible in their own fleece-lined pocket.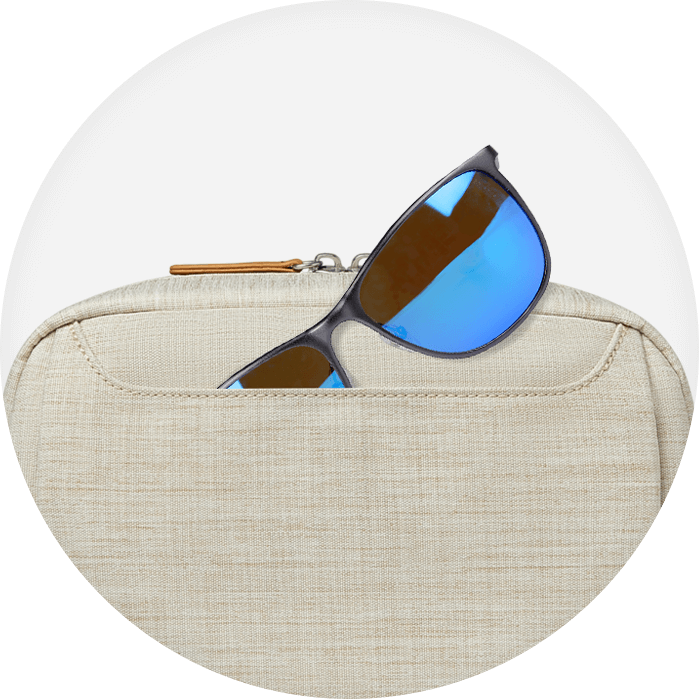 Safeguard Your Belongings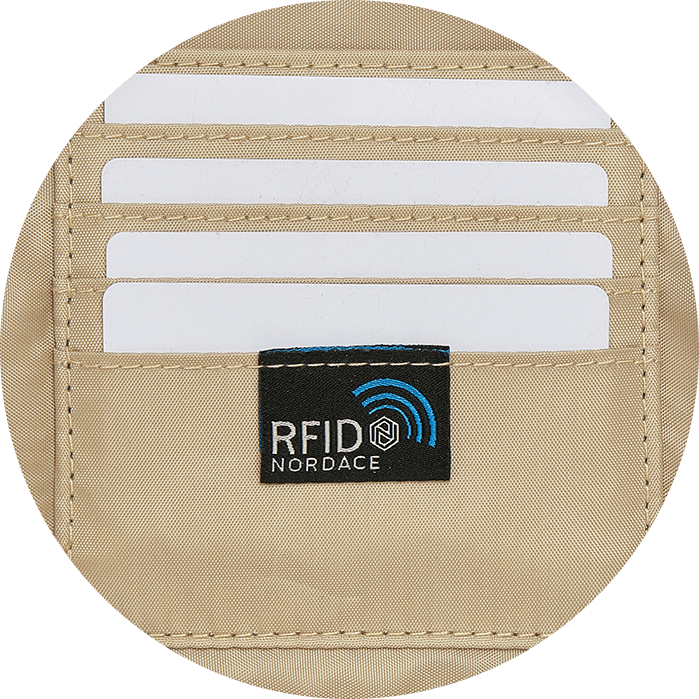 e-Thieves Are Not A Problem
With Nordace Siena Pro Crossbody Bag you will never compromise the safety of your identity, data, and valuables. It outsmarts data thefts with its RFID-blocking card slots.
Designed to Make Your Life Easier

Keys at Hand
The retractable key leash ensures your home, car, or office keys are always where you want them to stay and easily accessible when you need them.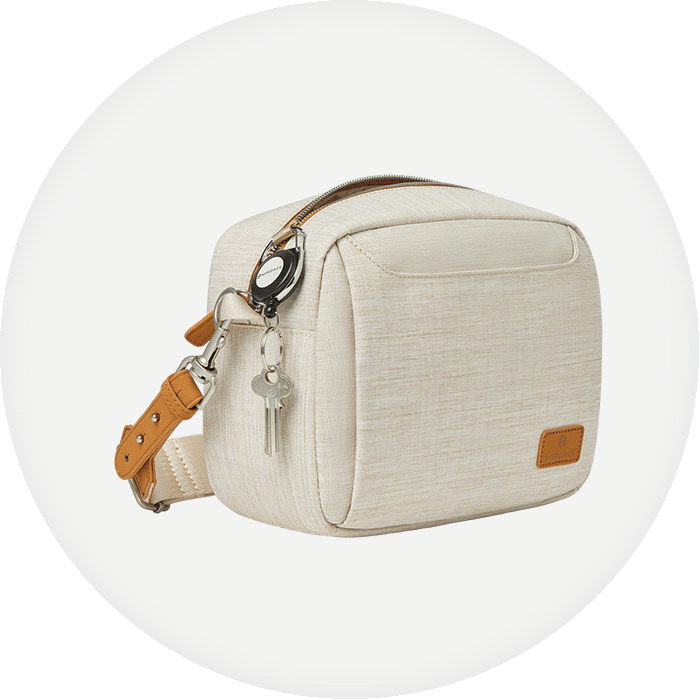 Made for Ultimate Comfort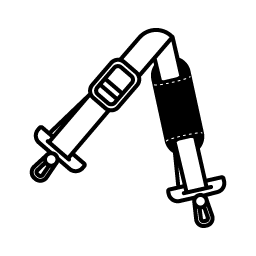 Wear It Your Way
Love a bag that can do it all? With its versatile, detachable shoulder strap, Nordace Siena Pro Crossbody Bag offers multiple ways to carry so you can wear it and style it your way.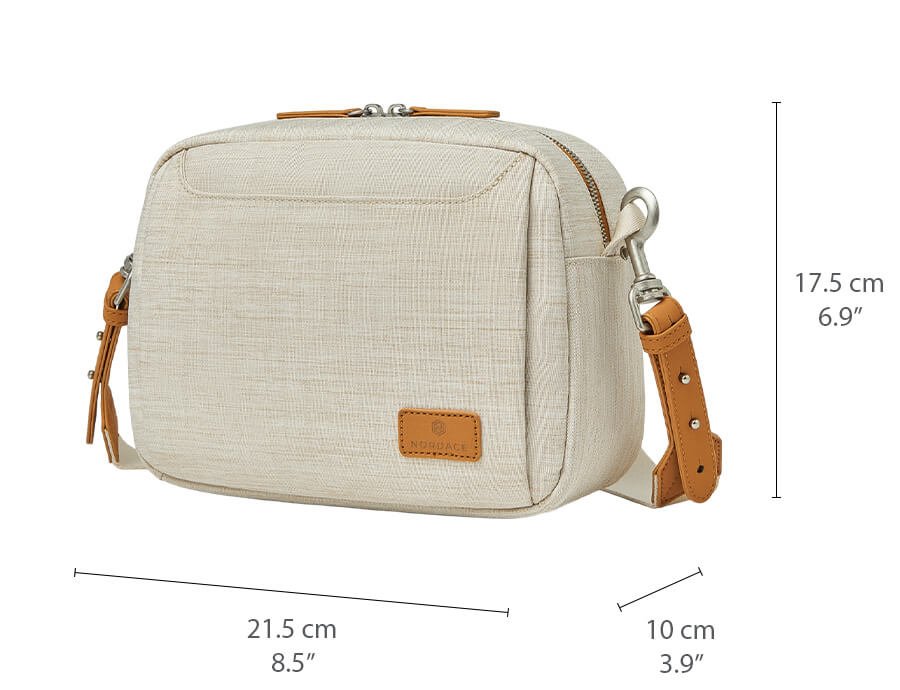 Material
Polyester & Micro-Fiber Leather
Weight
0.46 kg / 1.01 lb
VOLUME
5L
Explore The Siena Pro Collection